Wedding Jewels
1.Wedding Ring
The circle was the symbol of eternity, with no beginning or end, not only to the Egyptians but many other ancient cultures. The hole in the center of the ring also had significance. It wasn't just considered space, but rather a gateway, or door; leading to things and events both known and unknown. To give a woman a ring signifies never-ending and immortal love.
The materials these rings were made of didn't last very long and soon were substituted with rings made of leather, bone or ivory. The more expensive the material, the more love is shown to the receiver; the value of the ring also demonstrated the wealth of the giver.
2. Wedding Bangle
Bangles are traditionally a part of the solah shringar of Indian brides. It is mandatory for newly wed brides and would-be-brides to wear bangles made of glass, gold or other metals as they signify the long life of the husband. They signify good fortune and prosperity. Traditionally breaking of the bridal glass or lac bangles is considered inauspicious.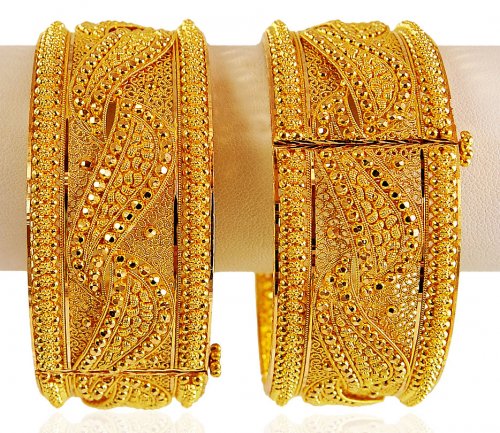 The popular bangle-style bracelet, characterised as a circular and rigid bracelet, dates back to as early as 2600 BC. The ancient accessory holds the cultural significance that dates back nearly 5,000 years to the Mohenjo-Daro settlements on the banks of the Indus River in what is Pakistan today.
In 1973, a British archaeologist discovered a statue of a teenage girl in an archaeological excavation of Mohenjo-Daro. The 4,500-year-old statue is called the "Dancing Girl" and she is depicted in the nude except for an arm that is entirely covered in bangles. This evidence of bangles is noted as the first instance of the accessory as a part of human culture.
3.Wedding Necklaces
Necklaces are worn by both men and women in cultures around the world for purposes of adornment and social status. However, in Western society, the word necklace in English often carries a female connotation. Men in Western countries often call their neck jewelry chains instead.
4. Hathphool
A Hathphool (hand-chain or hand-flower) was a very popular accessory back in the olden days, especially in the Mughal era. It is basically a set of intricately designed chains and finger rings and is made of a precious metal. It gives her hands a heavily embellished look and goes very well with the already henna adorned hands.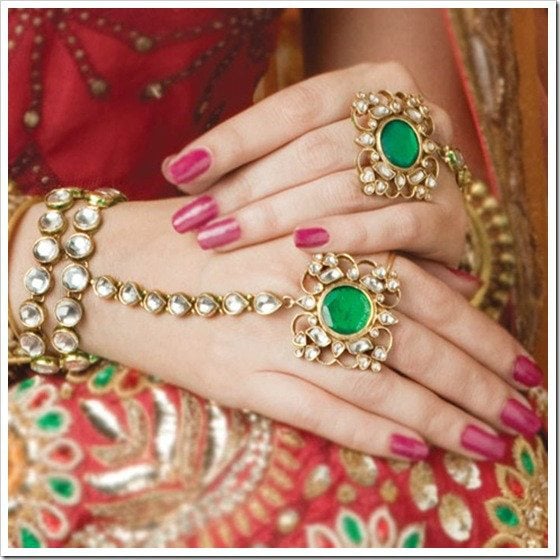 5. Bajuband
A Bajuband is an armlet worn by the bride on her upper arm. It signifies the vital features of a bride- her strength and her capability. It also gives her arms a dressed-up look. A Bajuband usually comes in gold and silver, studded with diamonds or other precious gemstones.
6. Anklets
Beautiful charming look gold plated anklets for women.Nice to wear for Party & Wedding Occasions.
7. Earings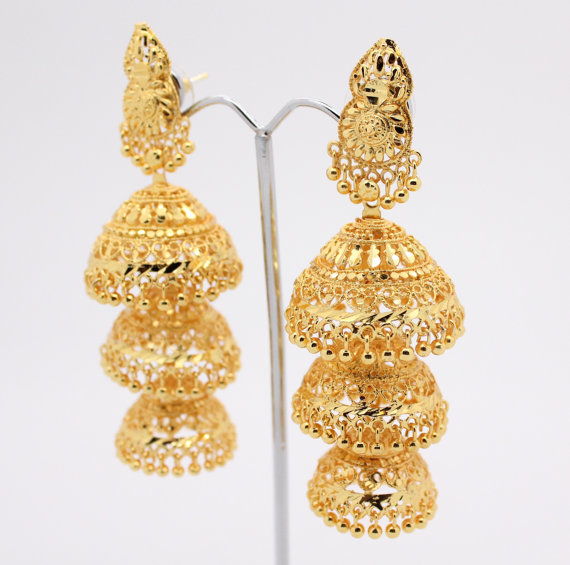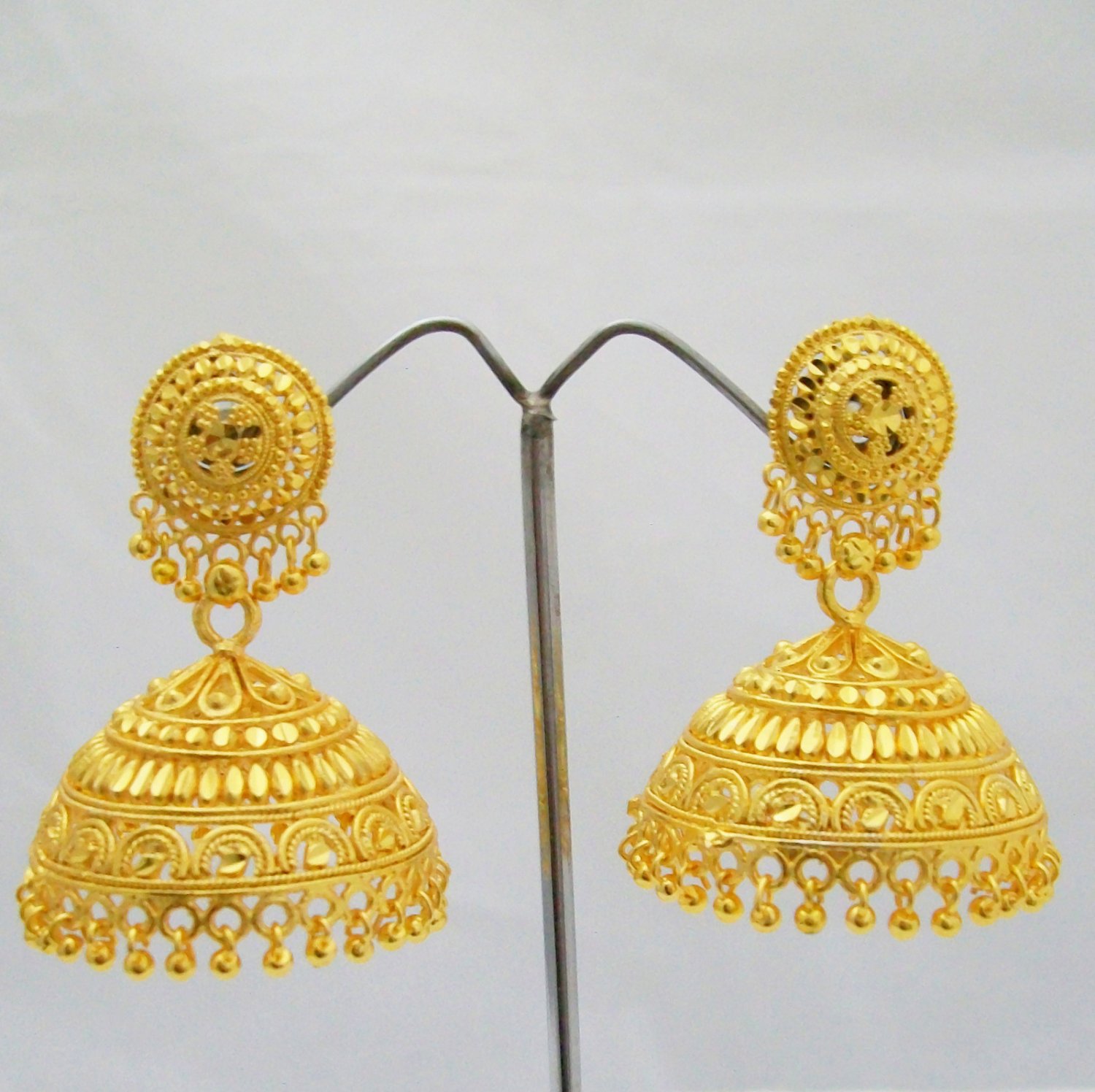 8. Harams
9. Ottiyanam or hip chain
10 Head jewellery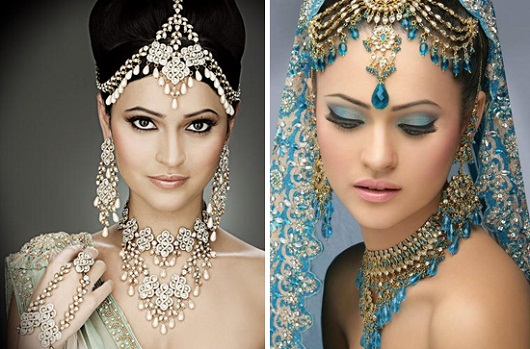 11. Bracelet
Comments
comments