Wedding aarthi plates
In India wedding is an elaborate function with many rituals and functions before during and after the wedding. Each ritual has it owns significance and it varies from each family caste and creed. It is usually carried forward for generations together. Rituals are usually performed mostly by the advice of the elders in the house. Right from the time the groom comes and sees the bride and right up to their honeymoon everything is preplanned and done on auspicious timing. Hindus believe a lot in these rituals and they want everything to be perfect. Nowadays many wedding management companies have made its appearance and they are there to help you out on the great occasion. But the basic tradition is always maintained.
Among the various rituals is the welcoming of the groom by the bride's family at the entrance of the wedding hall. It is usually done the evening before the wedding or on the wedding day morning. Ii is done in various ways by various families but some things are basic and most of them follow the same.
First welcoming of the groom is done by the bride's brother he may be elder or younger. He applies turmeric, sandalwood, and kumkum to the bride, showers rose water on him and then puts a garland around the groom's neck. In most household, they also give something in gold to the groom. It may be a ring, bracelet or chain depending upon their monetary capability and status.
Then is the colorful aarthi taking done by the women of the bride's family. The plates the ladies carry are explicitly decorated. For preparing these plates also many organizations are there who can help you all out. The first aarthi is taken by the first sister of the bride if she does not have a sister then by the first cousin usually an unmarried lady. Then many girls take aarthi in a row each hold a plate differently decorated. the number of girls taking the aarthi must be in odd number according to Hindu sasthra so the plates are numbered when getting it ready. The final aarthi is taken by the eldest married lady of the house usually the mother or one of the elder most relative. the final plate is ually the traditional type only which is unique for each family. The groom usually gives a gift in the form of an item or cash to all the ladies who take the aarthi
Here we want to give you some ideas for making the aarthi plates in your home because that gives you a more comfortable feeling since it makes you feel that you also have actively participated in the wedding ritual. Some decorations may be in pots or other containers but you can make the same design in a plate.
Flower plates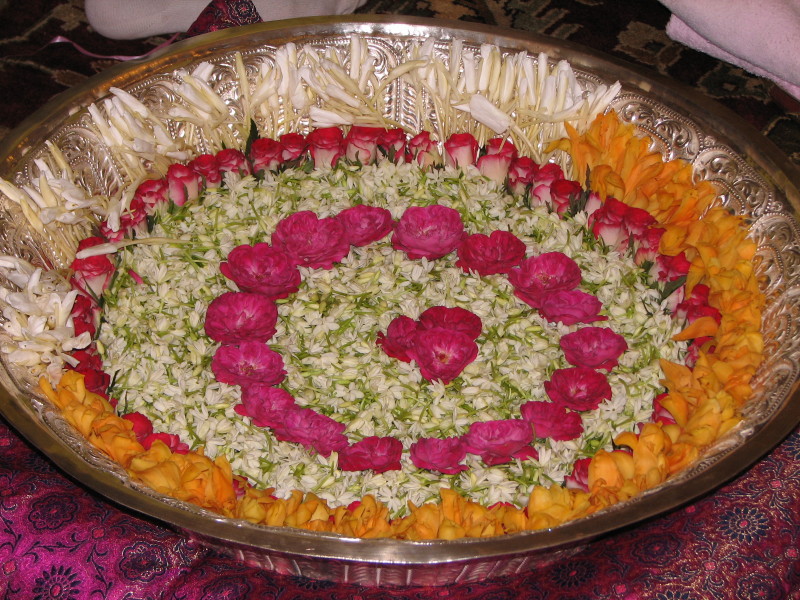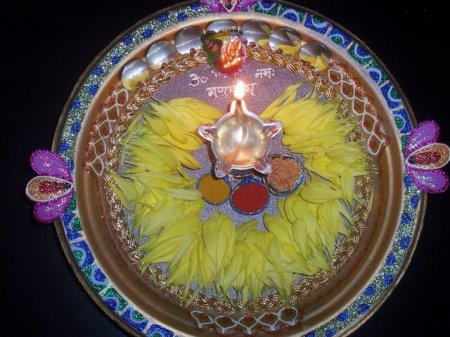 Fruit aarthi plate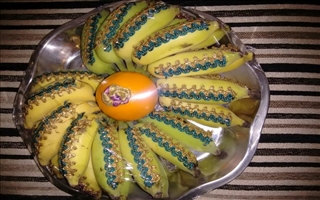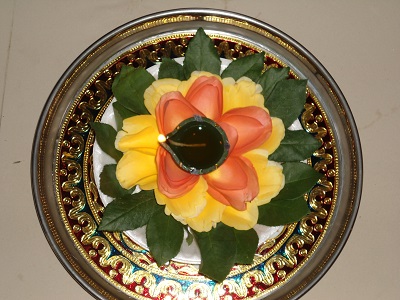 Rice-wheat dhal aarti plate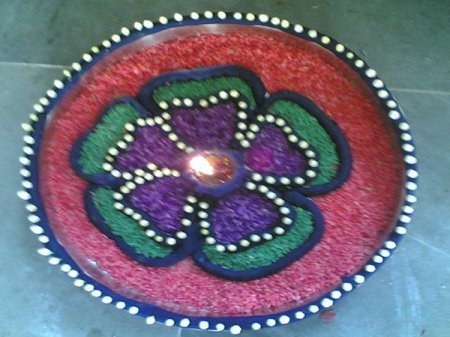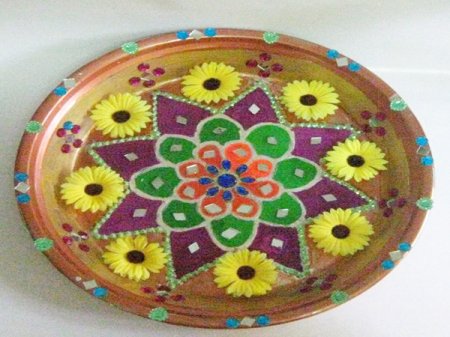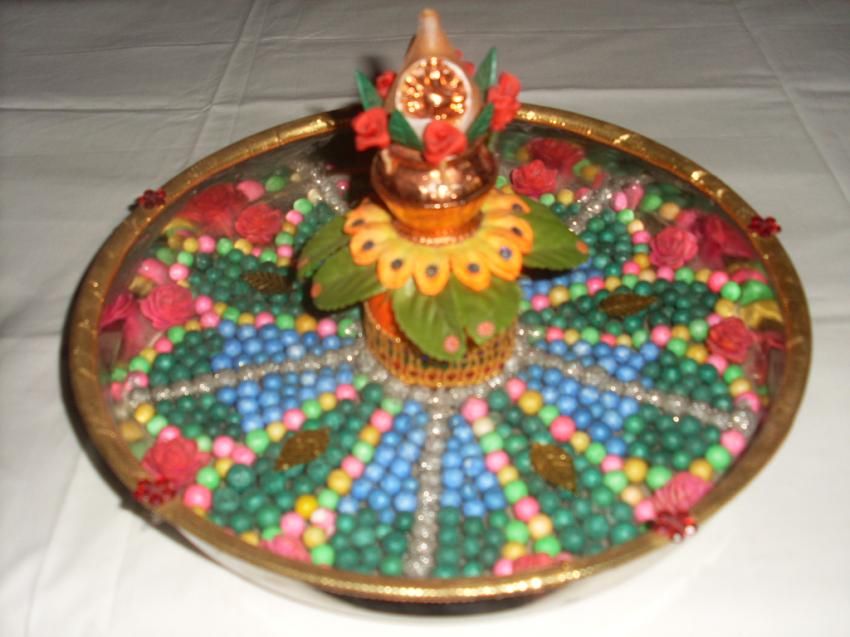 Other aarti plates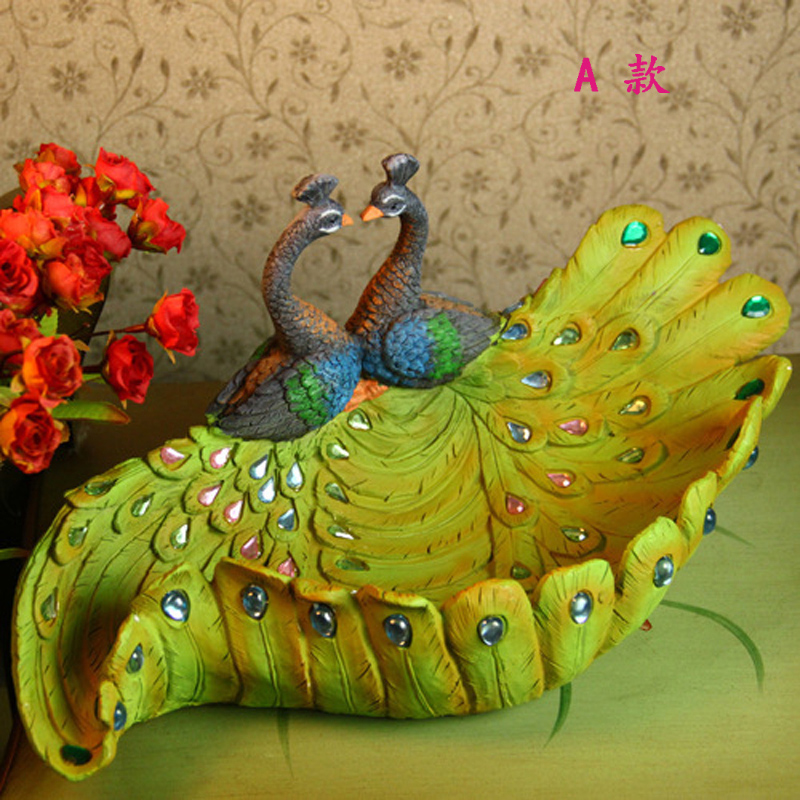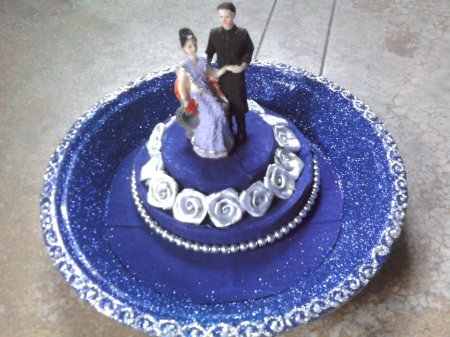 Doll aarti plates
Peacock aarti plates
Read our other posts
Comments
comments