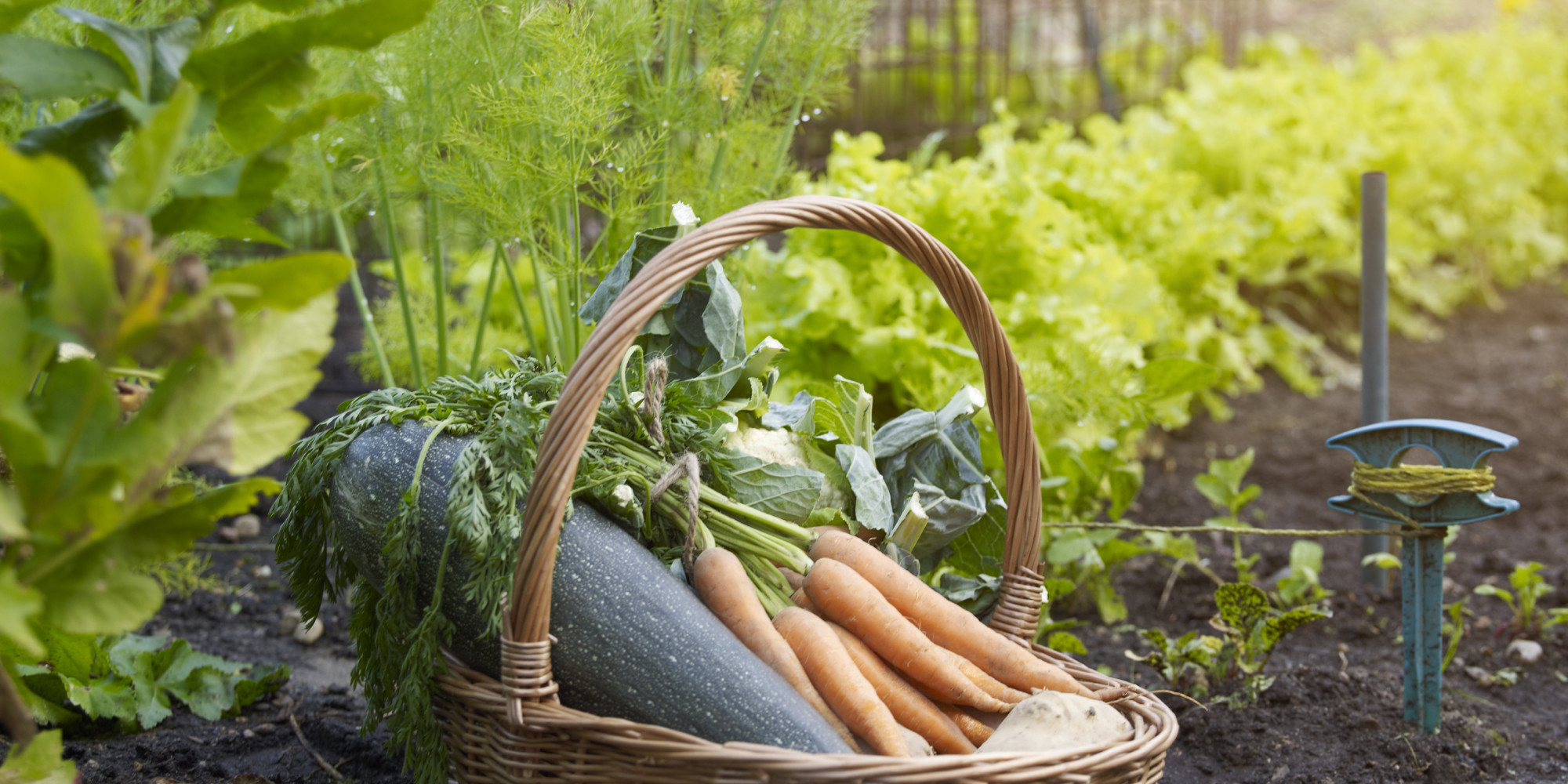 Vegetable Garden at Home
How to Plant a Vegetable Garden?
How to plant a vegetable garden and here is the quick, simple steps. A vegetable garden is a great thing to have in your home. The vegetable garden adds plenty of value to your backyard from the aesthetic value that will make your home garden even more beautiful to vegetable production value that will surely be useful when you want to make salads or something. The vegetable garden is also easy to make and maintain.
How to Start Your Vegetable Garden
There are 4 steps of how to plant a vegetable garden. To start building your own vegetable garden first, you should decide what crops that you want to plant. The most common crops are tomato, carrots radishes, and corns. Then you should know how much space you have and how much space and pots that you need. Next, you should choose a perfect spot for your crops to grow. Last you will have to design your vegetable garden layout.
How to Maintain Your Vegetable Garden
To maintain your vegetable garden, you have to make sure all of your plants have all of the things that they need to grow well. First, you have to water all of the plants daily since water is one of the most important nutrition for plants. Second, the soil need fertilizer to make the soil fertile enough for plants to grow. Last, you need to make sure to eradicate pests and disease from your plant by giving its healthy pesticides and providing a good protection for your plants.
Creating a vegetable Garden in Pots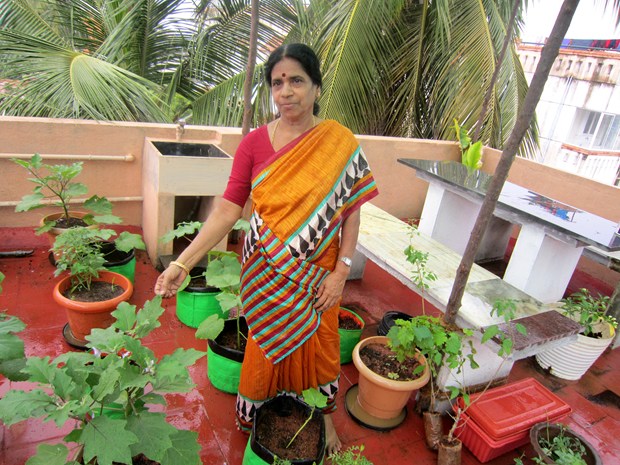 In containers, you can plant almost any vegetable. Choose large and deep pots, avoid thin and poor quality plastic pots because they heat up quickly and drain poorly.
Soil
Using normal garden soil is a bad idea for growing vegetables in pots. Instead use the good quality potting mix for healthy growth of plants and productivity.
Vegetables for Pots
Tomatoes
Cucumbers
Radishes
Beans
Potatoes
Onions
Carrots
Beetroot
Lettuce
Garlic
Chilies and Peppers
Gourds
Eggplant (Brinjal)
How to prepare the pot for planting
Take a pot and place stones at the bottom. The soil mixture needs to be one part coir pith, soil, and manure. To this, add a few tablespoons of neem mixture and plant pseudomonas. Mix well together and put it over the stones in the pot. Plant a few seeds of one plant. Water the soil. The plant is ready. Now just remember to water it every day!
Once a week, dilute 30 ml of panchakarma in one-litre water and spray this on the plants.
How to prepare compost
Compost pots are available in nurseries, but you can buy a regular bucket and do it as well. Take a bucket and make a few holes at the bottom. First, add the wet waste (all veggie peels but no onion peels or cooked food) from the kitchen, then put soil on top. Over this, you can put dry manure and cover with a paper. Turn the compost every day.
Top 10 vegetables to grow in your garden
Tomatoes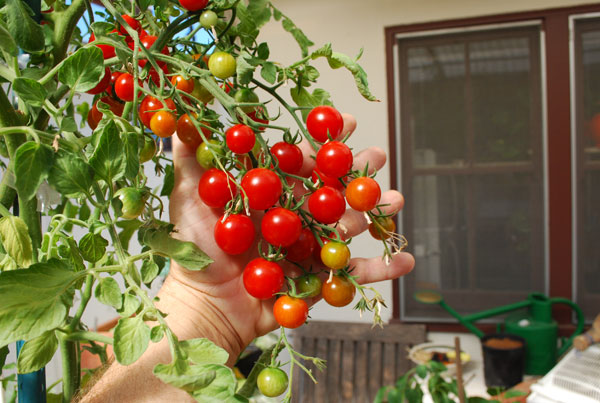 Fresh, homegrown tomatoes are the reason many gardeners get into vegetable gardening in the first place. There's just nothing that compares to eating a perfectly ripe tomato, still warm from the sun. Tomatoes are also incredibly good for us, packing plenty of fiber, iron, magnesium, niacin, potassium, and vitamins A, B6 and C. They're also a great source of the antioxidant lycopene.
How to grow Tomatoes
Grow tomatoes in containers: Container sizes will vary depending on the variety you're growing. If you're growing an indeterminate variety, your container will need to be at least 18 inches deep. For determinate varieties, 12 inches is a good depth, and for dwarf or "patio" type tomatoes, 8 inches is perfect. One tomato plant per pot.
Red Bell Peppers
Red bell peppers are high in potassium, riboflavin, and vitamins A, B6, and C — in fact, one cup of red bell pepper packs an amazing 317 percent of the recommended daily allowance of vitamin C and 93 percent of the recommended vitamin A.
How to grow peppers
Grow peppers in containers: Plant one pepper plant per each 8 to12-inchh deep pot.
Beets
Beets are a great "two-fer" crop  you can harvest the beetroots, of course, but you can also harvest and eat the greens. Young beet greens are delicious when added raw to a salad, and larger beet greens can be sauteed as a quick side dish or used the way you'd use other greens such as spinach. Beetroots are very high in iron, potassium, and vitamin C. Beet greens are even better, as they are high in iron, calcium, magnesium, potassium, zinc, and vitamins A, B6, and C.
How to grow beets
Grow beets in containers: Plant beet seeds three inches apart in a container that is twelve inches deep. Because each beet seed is actually a cluster of seeds, be sure to thin the seedlings to one per cluster. Thinnings can be added to salads or sandwiches.
Leaf Amaranth
Leaf amaranth is a less-common vegetable that is well worth a try in your own garden. The leaves have a sweet and slightly tangy flavor that works well in a variety of dishes, from stir-fries and soups to simply steaming it all by itself. As a bonus, leaf amaranth is one of the few heat-tolerant greens. It won't bolt in the heat of summer the way spinach and kale are prone to. Nutritionally, leaf amaranth is very high in calcium, iron, magnesium, phosphorous, potassium, riboflavin, zinc, and vitamins A, B6, and C.
How to grow leaf amaranth
Growing leaf amaranth in containers: Scatter the tiny seeds over the soil's surface in a pot that is at least 8 inches deep. Harvest the leaves when they are two to four inches tall. You will be able to get at least two or three harvests before you'll have to sow more seeds.
Carrots
Carrots are at their sweetest, crunchiest best when freshly harvested from the garden. These icons of healthy eating deserve their "good-for-you" rep — they're very high in fiber, manganese, niacin, potassium, and vitamins A, B6 and C. Their only drawback is that they do tend to be high in sugar, so if you're watching your carb intake, you'll want to limit the number of carrots you eat.
How to grow carrots
Grow carrots in containers: Sow carrot seeds two to three inches apart in a pot that is at least twelve inches deep. Look for shorter varieties, such as Thumbelina or Danver's Half Long.
Leafy greens
How to grow kale and other leafy greens
Grow greens in containers: Grow one kale or collard plant per ten-inch deep pot. Other greens can be grown a few plants to a pot — they should be planted at least 4 inches apart and harvested small.
Broccoli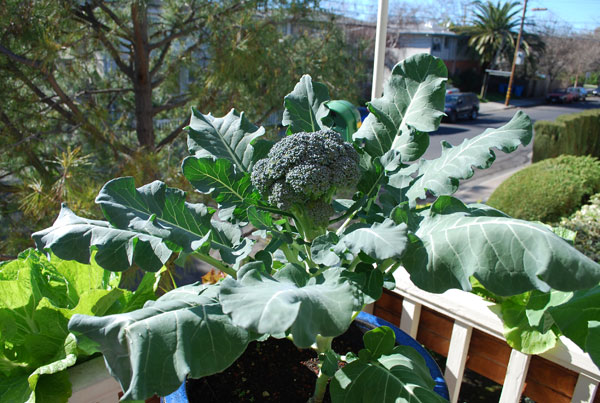 Broccoli is high in calcium, iron, and magnesium, as well as vitamins A, B6 and C. In fact, one cup of raw broccoli florets provides 130 percent of your daily vitamin C requirement.
How to grow Broccoli
Grow broccoli in containers: One broccoli plant per pot, pots should be 12 to 16 inches deep.
Peas
There is nothing like peas grown right in your own garden — the tender sweetness of a snap pea just plucked from the vine is unlike anything you can buy in at a store. Aside from being absolutely delicious, peas are high in fiber, iron, magnesium, potassium, and vitamins A, B6, and C.
How to grow peas
Grow peas in containers: Sow peas approximately 2 inches apart in a pot that is at least 10 inches deep. Provide support for peas to climb up.
Beans
While snap beans (green beans/wax beans) are a great addition to any garden, it's the beans we grow as dried beans that are real nutritional powerhouses. Dry beans, in general, are high in iron, fiber, manganese and phosphorous.
How to grow beans
Grow beans in containers: Bush beans are your best option for growing in containers. Plant beans four inches apart in a container that is at least 12 inches deep.
Brussels sprouts
The bane of many a childhood, Brussels sprouts get a bad rap mostly due to overcooking. When prepared right, Brussels sprouts are sweet, tender and delicious. They also provide tons of fiber, magnesium, potassium and riboflavin, as well as high levels of vitamins A, B6, and C.
How to grow brussels sprouts
Grow brussels sprouts in containers: Grow one plant per 16-inch deep container.
Optimize Vertical Space
Your main challenge is how smartly you utilize your vertical space to double up the space you have on your terrace, make a plan on how you should do this, if you have walls, hang planters on it.
Grow vegetable shrubs and vines like beans, squashes, gourds and tall tomato varieties near the walls and railings. This way they'll not only get support but also grow outside and upward and you'll save a lot of your space.
Use old shelves, racks to keep pots and buy pot holders, put them on the corners.
On these you can grow herbs to improve the taste of salads and cuisines you'll prepare, you can also grow a lot of flowers to appease ornamental views.
Eat Well…………………………
Comments
comments