Top 20 Tallest Buildings in The World
Top 20 Tallest Buildings in The World
Burj Khalifa, Dubai 
Burj Khalifa, Dubai 

The Burj Khalifa, known as the Burj Dubai before its inauguration, is a megatall skyscraper in Dubai, United Arab Emirates. It is the tallest structure in the world, standing at 829.8 m.

Address: 1 Sheikh Mohammed bin Rashid Blvd – Dubai – United Arab Emirates

Height: 2,717′, 2,722′ to tip CTBUH

Floors: 163

Construction started: September 21, 2004

Owner: Emaar Properties

Cost: 1.5 billion USD

Architects: Adrian Smith, Marshall Strabala, William F. Baker, George J. Efstathiou
Shanghai Tower, Shanghai, China
Shanghai Tower, Shanghai, China

The Shanghai Tower is a 632-metre, 127-storey megatall skyscraper in Lujiazui, Pudong, Shanghai. As of 2016, it is the world's second-tallest building by height to architectural top, the world's tallest Building,

Address: 501 Yincheng Middle Rd, LuJiaZui, Lujiazui Residential District, Pudong Xinqu, Shanghai Shi, China, 200120

Height: 2,073′

Opened: 2016

Construction started: November 29, 2008

Floors: 128

Floor space: 4.09029 million ft²

Architects: Marshall Strabala, Jun Xia
Makkah Royal Clock Tower Hotel, Saudi Arabia 
Makkah Royal Clock Tower Hotel, Saudi Arabia 

Makkah Royal Clock Tower complex, also known as the Abraj Al-Bait Towers, located near Masjid al Haram in Mecca, Saudi Arabia, is a mixed residential and hotel complex. Construction started in 2004 and finished in 2012.

The site for the tower complex is spread over 23ha south of the Masjid al Haram. The historic Ottoman-era Ajyad Fortress was demolished to make way for the tower. The complex has a built-up area of 2.8 million m2 21.5 million ft2.

The seven towers of the building rest upon a 15-storey and 115m-high podium, which houses a grand retail area. The tallest tower housing the Makkah Royal Clock Tower Hotel is located in the middle of the building structure. The other six towers – Hajar, ZamZam, Maqam, Qibla and Marwah – are situated to the sides of the clock tower.

The heights of the accompanying towers vary between 200m and 300m, while the number of floors range between 42 and 48.
One World Trade Center, New York, United States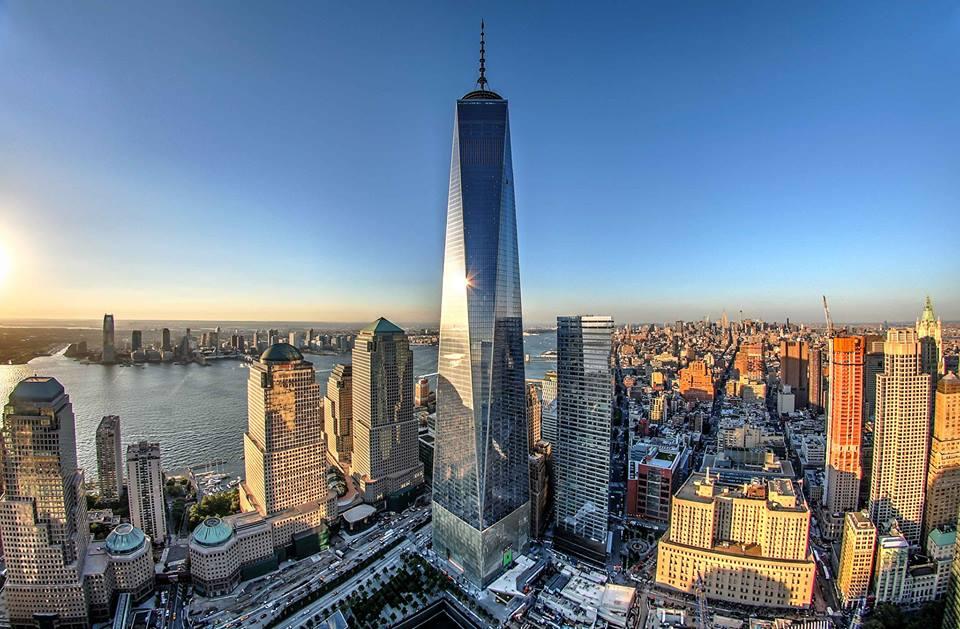 One World Trade Center, New York, United States 

One World Trade Center is the main building of the rebuilt World Trade Center complex in Lower Manhattan, New York City. It is the tallest building in the Western Hemisphere, and the sixth-tallest in the world.

Address: 285 Fulton St, New York, NY 10007

Height: 1,776′, 1,792′ to tip CTBUH

Floors: 104

Construction started: April 27, 2006

Hours: Open today · 9AM–8PM
Taipei 101, Taiwan
Taipei 101, Taiwan

Taipei 101 – stylized as TAIPEI 101 and formerly known as the Taipei World Financial Center – is a landmark supertall skyscraper in Xinyi District, Taipei, Taiwan.

Height: 1,474′, 1,667′ to tip

Floors: 101

Opened: December 31, 2004

Architectural style: Postmodern Architecture

Owner: Taipei Financial Center Corporation

Architect: C. Y. Lee
Shanghai World Financial Center, China 
Shanghai World Financial Center, China 

The Shanghai World Financial Center is a supertall skyscraper located in the Pudong district of Shanghai, China.

Address: 100 Century Ave, LuJiaZui, Pudong Xinqu, Shanghai Shi, China, 200120

Height: 1,614′ CTBUH

Construction started: August 27, 1997

Floors: 101

Opened: August 28, 2008

Architectural style: Neo-futurism

Architect: William Pedersen
International Commerce Centre, Hong Kong
International Commerce Centre, Hong Kong

The International Commerce Centre is a 108-storey, 484 m commercial skyscraper completed in 2010 in West Kowloon, Hong Kong. It is a part of the Union Square project on top of Kowloon Station.

Height: 1,538′, 1,588′ to tip

Construction started: 2002

Floors: 108

Floor area: 68 acres

Opened: 2010

Architecture firms: Wong & Ouyang (HK) Ltd., Kohn Pedersen Fox
Petronas Towers, Malaysia
Petronas Towers, Malaysia

The Petronas Towers, also known as the Petronas Twin Towers, are twin skyscrapers in Kuala Lumpur, Malaysia.

Address: Kuala Lumpur City Centre, 50088 Kuala Lumpur, Federal Territory of Kuala Lumpur, Malaysia

Architect: César Pelli

Completed: March 1, 1996

Cost: 1.6 billion USD

Hours: Open today · 9AM–9PM
Zifeng Tower, China
Zifeng Tower, China

Zifeng Tower is a 450-metre supertall skyscraper in Nanjing, Jiangsu province, China. The 89-story building completed in 2010 comprises retail and office space in the lower section.

Address: 2 Zhongshan N Rd, Gulou Qu, Nanjing Shi, Jiangsu Sheng, China, 210000

Height: 1,476′ CTBUH

Opened: December 18, 2010

Province: Jiangsu

Cost: 5 billion CNY
Willis Tower ,Chicago, United States
Willis Tower ,Chicago, United States

The Willis Tower, built as and still commonly referred to as Sears Tower, is a 108-story, 1,451-foot skyscraper in Chicago, Illinois, United States.

Address: 233 S Wacker Dr, Chicago, IL 60606

Height: 1,450′, 1,729′ to tip

Floors: 110

Construction started: 1970

Hours: Open today · 10AM–8PM
ADNOC Headquarters in Abu Dhabi, United Arab Emirates
ADNOC Headquarters in Abu Dhabi, United Arab Emirates

ADNOC Headquarters is a skyscraper office complex located in Abu Dhabi, United Arab Emirates and is the corporate headquarters of the Abu Dhabi National Oil Company.

Address: ADNOC Head Quarters Building,Corniche Road,Al Khubeirah – Abu Dhabi – United Arab Emirates

Height: 1,122′

Floors: 76

Opened: 2015

Hours: Closing soon · 7AM–4PM

Phone: +971 2 602 0000

Construction started: 2009
Empire State Building 
Empire State Building 

The Empire State Building is a 102-story skyscraper located on Fifth Avenue between West 33rd and 34th Streets in Midtown, Manhattan, New York City.

Address: 350 5th Ave, New York, NY 10118

Height: 1,250′, 1,454′ to tip CTBUH

Construction started: March 17, 1930

Floors: 103

Hours: Open today · 8AM–2AM
OKO Tower in Moscow, Russia
OKO Tower in Moscow, Russia

OKO Tower 1 is a skyscraper in Moscow, Russia. The OKO is a new skyscraper by Capital Group in MIBC Moscow City.

Height: 1,160′

Floors: 90

Opened: 2015

Town or city: Moscow

Construction started: 2011
Vostok Tower in Moscow, Russia  
Vostok Tower in Moscow, Russia  

The Federation Tower is a complex of skyscrapers being built on the 13th lot of the Moscow International Business Center in Moscow, Russia. The project was conceived by Sergei Tchoban and Peter Schweger. The construction of the towers began in 2003.

Address: Presnenskaya nab., 12, Moskva, Russia, 123100

Hours: Open today · Open 24 hours

Phone: +7 495 721-80-00

Cost: 1.2 billion USD

Completed: 2016

Construction started: 2003

Lifts/elevators: 66
Eton Place Dalian Tower 1 in Dalian, China
Eton Place Dalian Tower 1 in Dalian, China

Dalian Eton Center is a skyscraper complex in Dalian, China. The tallest tower is 388 m high and has 81 floors. It was completed in 2015.

Address: 23 Dagong St, Zhongshan, Dalian Shi, Liaoning Sheng, China, 116001

Province: Liaoning

Phone: +86 411 3960 8888

Architect: NBBJ

Completed: 2015

Construction started: 2009

Floor count: 81
Capital Market Authority Tower in Riyadh, Saudi Arabia
Capital Market Authority Tower in Riyadh, Saudi Arabia

Capital Market Authority Headquarters is a 385 m Supertall skyscraper under construction in Riyadh, Saudi Arabia. Construction started in 2010 and was topped-out in 2014.

Height: 1,263′

Floors: 77

Town or city: Riyadh

Construction started: 2010
432 Park Avenue in New York City
432 Park Avenue in New York City

432 Park Avenue is a supertall residential skyscraper in Manhattan, New York City that overlooks Central Park. Originally proposed to be 1,300 feet in 2011, the structure topped out at 1,396 ft.

Address: 432 Park Ave, New York, NY 10022

Height: 1,396′

Floors: 85

Owner: 56th and Park (NY) Holdings, LLC

Architect: Rafael Viñoly
Chrysler Building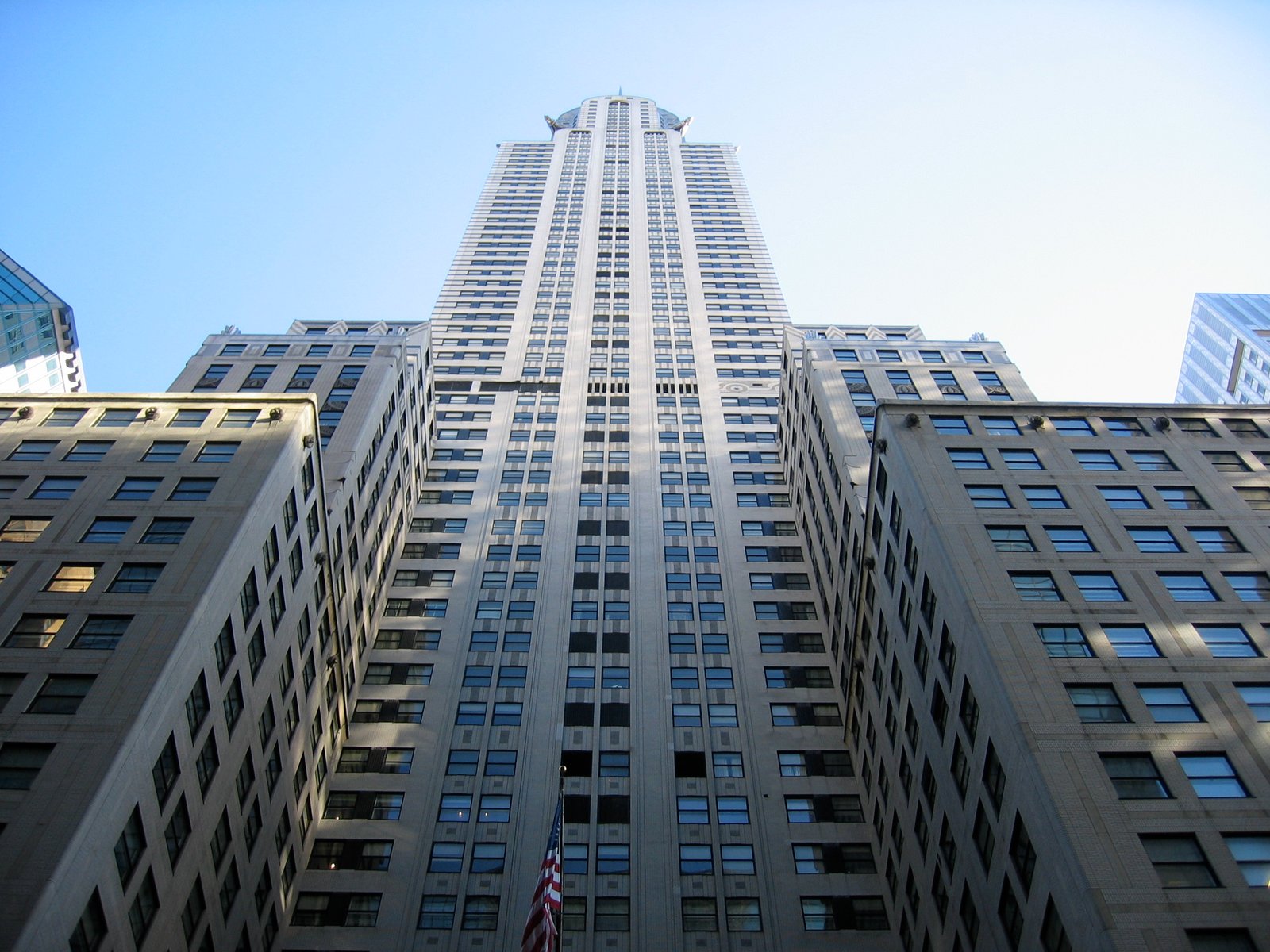 Chrysler Building

The Chrysler Building is an Art Deco-style skyscraper located on the East Side of Midtown Manhattan in New York City, at the intersection of 42nd Street and Lexington Avenue in the Turtle Bay neighborhood.

Address: 405 Lexington Ave, New York, NY 10174

Height: 1,046′

Construction started: 1928

Opened: 1930

Owners: Abu Dhabi Investment Council, Tishman Speyer

Architectural styles: Art Deco, Streamline Moderne

Architect: William Van Alen
Lotte World Tower
Lotte World Tower

Lotte World Tower is a 123-floor, 555-metre supertall skyscraper that finished external construction on March 17, 2016. The building's final 123rd floor was topped out on December 22, 2015.

Address: 29 Sincheon-dong, Songpa-gu, Seoul, South Korea

Height: 1,633′

Construction started: 2011

Completed: 2016

Hours: Open today · 10:30AM–10PM
CTF Finance Centre
CTF Finance Centre

The Guangzhou Chow Tai Fook Finance Centre is a 1,739-foot tall mixed-use skyscraper in the southern Chinese city of Guangzhou, which was completed in October 2016. Wikipedia

Address: Huacheng Ave, Tianhe Qu, Guangzhou Shi, Guangdong Sheng, China, 510623

Height: 1,739′

Floors: 111

Opened: October 2016

Province: Guangdong Province

Owner: Chow Tai Fook Enterprises

Construction started: September 29, 2009
Comments
comments