The Golf Game
Golf Game
When and Where Did Golf Begin?
It's definitely true that golf as we know it emerged in Scotland. The Scots were playing golf in its very basic form – take a club, swing it at a ball, move a ball from starting point to finishing point in as few strokes as possible – by at least the mid-15th Century.
In fact, the earliest known reference to golf by that name comes from King James II of Scotland, who, in 1457, issued a ban on the playing of golf and football (soccer). Those games, the king complained, were keeping his archers from their practice.
James III in 1471 and James IV in 1491 each re-issued the ban on golf.
Golf's Early History
What do you think makes the game of golf unique? It involves striking a ball with a club, cross country, into a hole. No other early club and ball game had these three essential elements of golf.
Many countries have claimed the origins of golf. The Chinese and the Dutch have both claimed to have created the game of golf. The Dutch had a courtyard club and ball game and another game played on ice where the ball was propelled towards a post. Meanwhile, centuries ago, the Chinese played a game using equipment remarkably similar to golf clubs, apparently to hit a ball into a hole in courtyards. However, it is only in Scotland that the three essential elements of golf were met.
The game of golf can be traced to Scotland. In 1457, parliament banned the game so that more time would be spent on archery practice, which was necessary for Scotland's defense at the time. Following the 1501 repeal of the ban, the game prospered. The Honourable Company of Edinburgh Golfers was the world's first golf club, organized in 1744.
Safety
Individual golfers are responsible for their actions when playing golf. We would recommend each golfer to take out additional insurance to cover liability in the event of you hitting someone during your game. To reduce the likelihood of hitting some, please follow these simple rules:
Ensure the golfers in front are out of range of your shot before playing.
Make sure that all paths, adjacent greens and landing zones are clear before you play your shot.
Do not play a shot until greenkeeping staff have acknowledged you and waved you to play on.
If required, shout "fire" prior to hitting your shot to alert them of your presence.
Be aware of other golfers when taking practice swings.
Shout "fore" if you think your shot might hit someone.
Stay behind those in your group who are playing their shot.
Place of Play
In the interest of all golfers, you should play without delay.
Be ready to take your next shot.
Move off the green as soon as the hole has been completed.
When searching for a ball, you should signal the players behind you to pass as soon as it becomes apparent the ball will not be easily found. You should not search for 5 minutes before doing so, nor should you continue play until the players following have passed out of range.
If your match is failing to keep pace on the course and loses one clear hole or more on the players in front, you should invite the match following to pass.
Golf Tournament Rules & Regulations
Stroke Versus Match Play
In match play, the winner is the golfer who wins the most holes over the course. In stroke play, the winner is the one with the lowest total score for all 18 holes.
Handicaps
Any handicaps should be noted before your round gets under way. Adding any additional handicaps during course play will result in forfeiture of the tournament.
Order of Play
Under non-match play rules, the golfer whose ball is farthest from the hole goes first. In match play, the option is given to the player whose ball is the closest.
Practice Swings
A practice swing while you're on the hole does not count as a stroke. You must stand back from the tee and ball. Between holes, golfers can practice their swings in designated areas on the course.
Golf Clubs
During play, the golfer can't enhance his clubs by adding tape or other items that add weight to the club. Prior to the hole, golfers can tape their clubs but not add bulge, which provides an unfair advantage.
Courtesy
As the golfer is set to tee off, no members shall cause distractions by making noises.
Etiquette
Etiquette covers both Courtesy and Priority of the Course as well as Care of the Course. Whilst the following points are not Rules as such they are an important part of the game.

Don't move, talk or stand close to a player making a stroke. 

Don't play until the group in front is out of the way. 

Always play without delay. Leave the putting green as soon as all players in your group have holed out. 

Invite faster groups to play through.

Replace divots. Smooth footprints in bunkers. 

Don't step on the line of another player's putt. 

Don't drop clubs on the putting green. 

Replace the flagstick carefully. 
Playing the Ball
Play the ball as it lies. Don't improve your lie, the area of your intended swing or your line of play by moving, bending or breaking anything fixed or growing except in fairly taking your stance or making your swing. Don't press anything down or build a stance.
If your ball lies in a bunker or a water hazard don't touch the ground in the bunker, or the ground or water in the water hazard, before your downswing.
The ball must be fairly struck, not pushed or spooned.
Playing a wrong ball (except in a hazard) – in match play you lose the hole; in stroke play, you incur a two-stroke penalty and you must then play the correct ball.
General Rules of Golf
To play golf a golfer needs a set of clubs, no more than 14, of varying lengths and sizes, a set of golf balls, and a golf bag. There are more accessories available, but a beginner can start with just clubs, balls, and a bag. Next, you will decide on the type of golf game you want to play. Stroke play is the most commonly played type of game for professionals and simply uses a number of strokes it takes you to complete the game to determine your score. The player with the lowest amount of strokes wins.
A team play game pits two people or a team of two to three people against each other. Similar to a stroke game, the strokes used to count as your score but it's tallied as a team rather than individually. Amateurs also tend to use handicaps when calculating the score, as it allows you to subtract from the total score. Scoring in golf is called a par, and the distance from the teeing green to the hole usually determines what a typical par is for that hole. You are then scored on whether or not you go above or below the allotted par for that hole.
Anyone who enjoys a nice walk and doesn't mind learning a few rules can begin to play golf. While many professional golfers have contributed to the growing popularity of golf, amateur players still bring a passion for the game that excites fans and players alike.
Golf Balls and Ball Equipment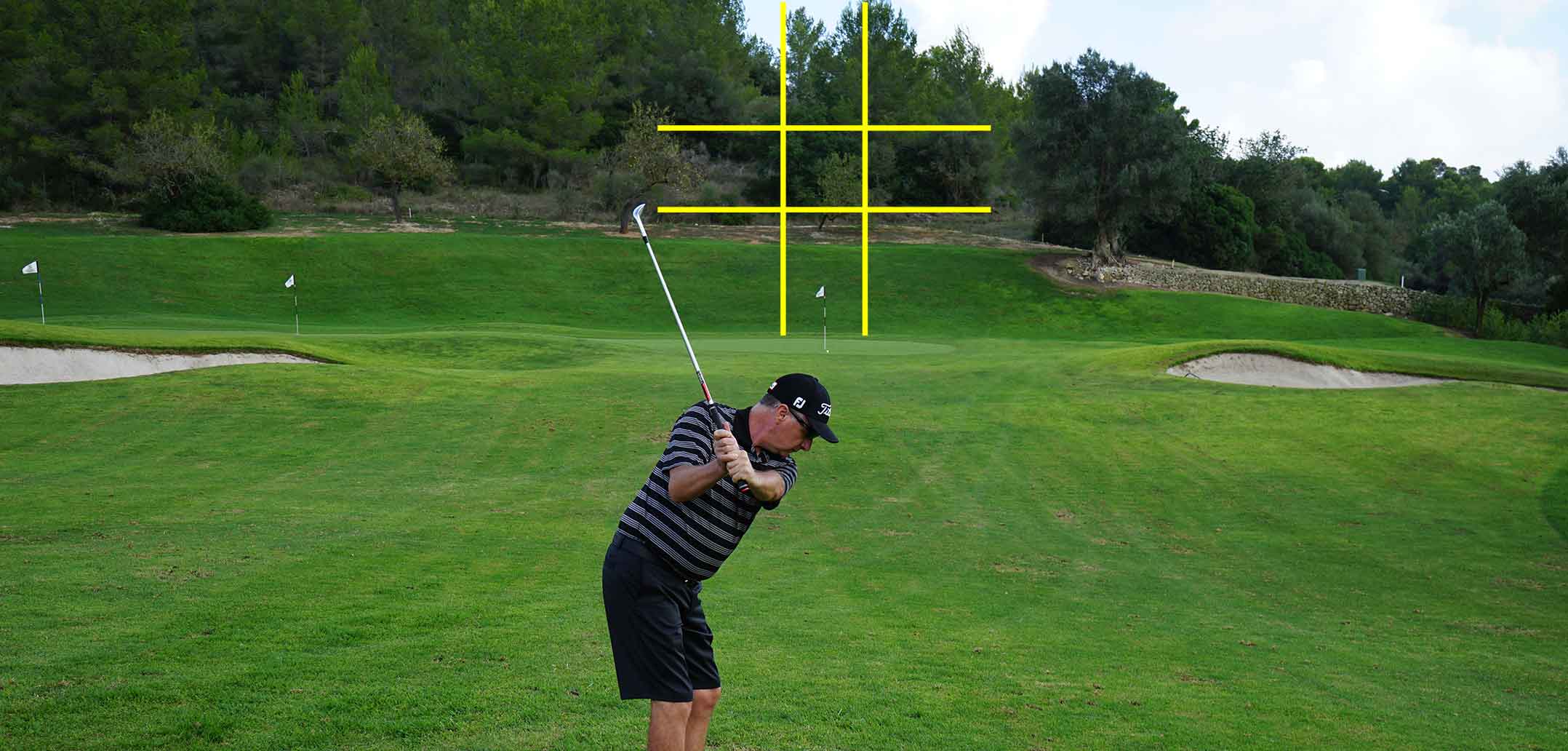 Golf balls are considered to be of a two, three, or four piece design, which is referring to the number of layers used to construct the ball. Heavier, harder balls tend to travel farther while softer balls allow for more spin. The four layer design is the most expensive, but that doesn't mean it's necessarily the best design for your golf game. When you first start out, try using all three styles to see which ball suits your needs.
The other noticeable factor of a golf ball is its dimples. With up to 450 dimples, a golf ball depends upon these indentations in order to sail smoothly through the air. The more indentations on a golf ball, the better the aerodynamics of the ball. You will also need a ball marker when playing golf. These are sold in pro shops, but some golfers prefer to use a coin or other simple marking device. If you need to pick up your ball for any reason, you will need to mark its place so that you can replace it in the correct section.
Golf Clubs and Tees
You can have up to 14 golf clubs on the green with you. The three main types of clubs include the woods, irons, and putters. The woods are used for long shots when shooting from the tee. Irons allow for more precision and are often used on the fairway. A putter is a club that doesn't allow the ball to loft into the air too much, making it the ideal club for putting the ball when close to the hole.
Tees are used to place a ball on when taking the first swing. Plastic or wood, this piece of equipment is essential for getting a good swing in on the first try. Shaped like nails, they are placed into the ground and the ball gently balances on the cup part on the top of the tee. You will need a surplus of these since they often break or sink into the ground.
Golf Bags and Apparel
You will need a bag to carry all of your equipment. Bags have lots of compartments and a strap for easy carrying. I suggest not just carrying a golf bag but also investing in a side-bag from a decent, trustworthy label like Hedgren or Kipling, something you can use to carry your non-golf items in close to your body. You may also want to invest in golf shoes, which have short spikes on the bottom to make walking on the green easier. As you learn more about the game of golf, you'll find out which pieces of equipment you need and which are just optional for your game.
Facts about Golf Game
125,000 golf balls a year are hit into the water at the famous 17th hole of the Stadium Course at Sawgrass (pictured).

The longest drive ever is 515 yards. The longest putt ever is a monstrous 375 feet 

Phil Mickelson, who plays left-handed, is actually right-handed. He learned to play golf by mirroring his father's golf swing, and he has used left handed golf clubs ever since.

The chances of making two holes-in-one in a round of golf are one in 67 million.

Tiger Woods snagged his first race at the tender age of eight years old.

Balls travel significantly further on hot days. A golfer swinging a club at around 100 mph will carry the driver up to eight yards longer for each increase in air temperature of 25°F.

The longest golf course in the world is the par 77 International Golf Club in Massachusetts which measures fearsome 8325 yards

The highest golf course in the world is the Tactu Golf Club in Morococha, Peru, which sits 14,335 feet above sea level at its lowest point. 

The longest golf hole in the world is the 7th hole (par 7) of the Sano Course at the Satsuki Golf Club in Japan. It measures incredible 909 yards. 

The largest bunker in the world is Hell's Half Acre on the 585-yard 7th hole of the Pine Valley Course in New Jersey. 

The largest golfing green is that of the 695-yard, 5th hole, a par 6 at the International Golf Club in Massachusetts, with an area in excess of 28,000 square feet. 

The driver swing speed of an average lady golfer is 62mph; 96mph for an average LPGA professional; 84mph for an average male golfer; 108mph for an average PGA Tour player; 130mph for Tiger Woods; 148-152mph for a national long drive champion. 

There are 336 dimples on a regulation golf ball.

The first golf balls were made of thin leather stuffed with feathers. Tightly-packed feathers made balls that flew the farthest. Feather balls were used until 1848.

The youngest golfer to shoot a hole-in-one was Coby Orr, who was five years old at the time. It happened in Littleton, Colorado, in 1975.
Read about other games here
Comments
comments