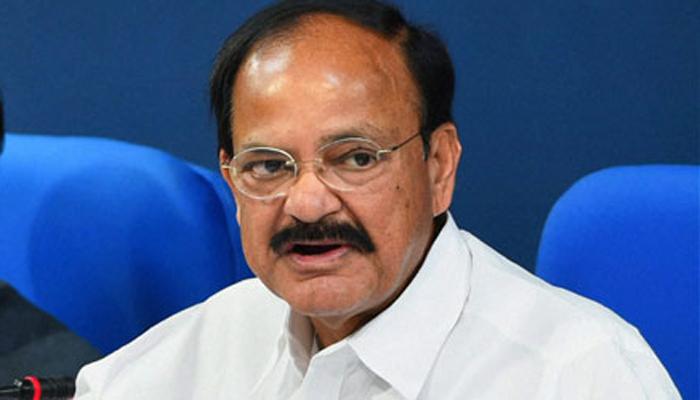 NEWS 9/9/16
NEWS 9/9/16 NATIONAL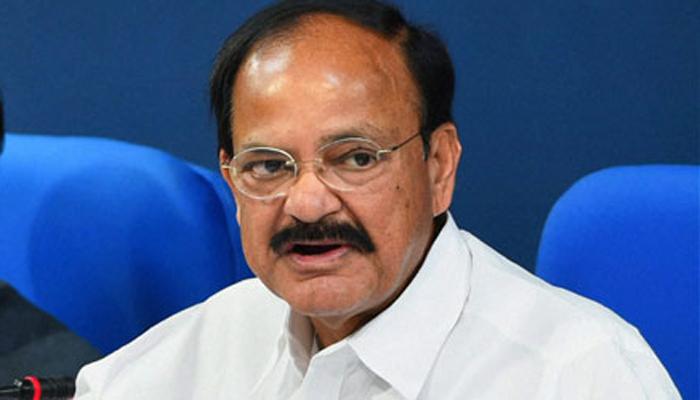 Just an hour before the Centre uploaded the Andhra Pradesh 'Special Package' documents on the Finance Ministry website on Thursday evening, Union Minister M. Venkaiah Naidu asserted what New Delhi had granted the State was much more than 'Special Status.'"Acts and statements of some sections of the Opposition in A.P., especially burning the effigy of the PM, show them as losers. In my 40 years of public life, I have not known any government other than the current one deliver on its commitments to a new State in two years. What A.P. has got is more than what it would have got otherwise. The Congress, which in the first place ruined the case of A.P. and others, has no moral right [to criticise]," he told the Telugu media here. "Congress made the midnight announcement bifurcating A.P. in 2009. Why did it wait till 2014," he asked."It is said that under the Congress rule, file notes were first marked 'NOT APPROVED' that would instantly change into 'NOTE APPROVED' once the deed was done. This is not Congress rule. We say what we mean and mean what we say," said the Minister.
NEW DELHI: Three days after he had singled out Pakistan at the G 20 meeting for spreading terror across the world, PM Narendra Modi again used a multilateral forum to slam Islamabad as an instigator and global exporter of terror .
Speaking at the East Asia summit in Vientiane on Thursday, Modi projected Pakistan as a risk not just to India but to the global community and called for strongest action against all countries using terrorism as an instrument of state policy. "There is one country in India's neighbourhood," he said, "whose competitive advantage rests solely in producing and exporting terrorism".
As it grapples with the unrest in the Valley, the Mehbooba Mufti government drew fire from within the ruling PDP Thursday when Muzaffar Hussain Baig, senior party leader and Lok Sabha MP from Baramulla, said the PDP-BJP government has so far "failed to deliver" on its "agenda of governance" and should resign if it is unable to keep promises made to the people."We have not been able to deliver at the ground level according to the agenda of governance, which makes the cadre of the party disgruntled. But I have every hope that it (the alliance) will deliver in the coming years," Baig told  "If it fails to deliver, both parties, BJP and PDP, I mean the government, should resign. What's the point of the Chief Minister resigning and a new Chief Minister coming in?"
BEIJING: China's military has equipped all of its ground forces with advanced WZ-10 combat helicopters which will be used to target battle tanks and air-to-air combat missions, a strategic move which could have implications for India+ .
Several WZ-10s have been delivered to an aviation brigade of the PLA's 13th GroupArmy under the Western Theatre Command, the People's Liberation Army's TV news channel reported.
This means that all of the Army's aviation units now have this advanced attack helicopter, state-run China Daily reported.
India lost 1.4 million lives to air pollution in 2013, while in China the toll was 1.6 million, estimates a World Bank report released on Thursday.
The report, released by the World Bank and the Institute for Health Metrics and Evaluation, shows that in 2013 more than five million deaths worldwide were attributed to health conditions caused by air pollution. About 60% of them were in the world's two most populous countries.
Exposure to air pollution increases a person's risk of contracting ailments such as lung cancer, stroke, heart disease and chronic bronchitis.
U.S. President Barack Obama on Thursday praised Prime Minister Narendra Modi for India's progress on economic reforms."President Obama said the passage of GST will unleash significant economic activity, and also praised the Prime Minister's vision of entrepreneurship and innovation which would be very important for a country like India," sources present at the bilateral meeting between two leaders on the sidelines of the East Asia Summit said.
Local media in pakistan reported on Thursday that FIA submitted a chargesheet before an anti-terrorism court  and placed the suspect, Sufiyan Zafar, in the second column, which means that no evidence was found against him. But the prosecution told the court that Zafar, a suspected financier of the Mumbai attack, is still being investigated and ordered FIA to submit a separate challan to the court on September 22.Zafar was arrested last month on a charge of financing the 26/11 Mumbai attacks in November, 2008. FIA documents revealed that Zafar, a former activist of the now banned Lashkar-e-Taiba, had provided financial assistance to other suspects in the case. The chargesheet against him mentioned that he had transferred Rs 14,800 into a suspect's account.
It was billed as the Bharatiya Janata Party's (BJP) 'show of strength' in the Patidar bastion of Surat, where prominent businessmen of the community organised a function to felicitate BJP president Amit Shah, State Chief Minister Vijay Rupani and other Patidar leaders, but the proceedings ended abruptly amidst chaos over the ruckus created by supporters of activist Patidar leader Hardik Patel, who chanted 'Jay Sardar Jay Patidar' while going on rampage breaking and throwing chairs and pelting stones at the venue.The entire event, in which top Patidar leaders like State BJP president Jitu Vaghani, Union Ministers Purushottam Rupala and Mansukh Mandvia and many others were to be felicitated in a bid to project the Patidar community's support to the BJP, had to be wound up in just 45 minutes due to the ruckus despite elaborate security arrangements involving over 1,700 police personnel.
NEW DELHI: It may now be cheaper to fly between most metros, with a ticket booked at the last-minute, than to take a Rajdhani, thanks to railways' surge pricing model+ .
Air India, which has been selling unsold seats on its metro flights at Rajdhani II fares four hours before departure time for three months now, has decided not to follow the surge pricing model. As a result, the airline says Air India's last-minute metro fares could now be lower than what passengers would have to pay on Rajdhani II as seats fill up.
The Supreme Court on Thursday put the CBI back in charge of the Bulandshahr gang-rape case days after staying the agency's probe into the brutal assault and rape of a woman and her teenaged daughter in Uttar Pradesh.Asking the CBI to complete the investigation with promptitude, a Bench of Justices Dipak Misra and C. Nagappan modified its August 29 order after the agency argued that a stay might help the accused get bail.
BHOPAL: Taking a cue from Tamil Nadu chief minister J Jayalalithaa's Amma Unavagam (mother canteen) and Odisha chief minister Navin Patnaik's Aahar Yojna, the Madhya Pradesh government led by Shivraj Singh Chouhan is planning to launch a subsidised meal programme for the poor in the state. On the plate will be a healthy and filling 'thali' that will come for just Rs 10.
The Aam Aadmi Party hit back at Navjot Singh Sidhu Thursday following the cricketer-politician's claims about the nature of AAP's negotiations with him. Sanjay Singh, in charge of AAP affairs in Punjab, issued a statement with his own version of their talks.Singh said he went to Sidhu's home and the latter said forcefully that he wanted to end the corrupt regime of the Badals and would support AAP in the "battle against adharma, with dharma". He said Sidhu had never indicated he was interested in contesting the election or that he wanted the CM's chair. "When apprised of the clause of AAP's constitution on fielding only one member of a family in poll fray, Sidhu had replied that he was not a selfish person to contest election from his wife's assembly segment. And that he had got a message from God to support AAP to save Punjab," the statement said
Close on the heels of the Directorate General of Civil Aviation (DGCA) launching a probe against six pilots of IndiGo airlines for allegedly taking pictures in the cockpit with family members, four more pilots of the carrier have come under the scanner of the aviation regulator for posing with an alcohol bottle on a flight.The airline has already grounded the four pilots and set up an internal probe into the incident, which took place about four years ago but was brought to the notice of the DGCA only this week."IndiGo has informed DGCA of grounding of the four pilots and setting up of an internal enquiry," DGCA sources said.However, IndiGo, while confirming it has put these pilots off duty, said they were travelling as regular passengers on one of its international flights.
Even as neighbour Sri Lanka became malaria-free recently, India is in the midst of a raging battle with three mosquito-borne diseases – malaria, dengue and chikungunya. Latest figures put the number of cases for these three diseases at over 5 lakh, although experts say the real number would be many times this. Why does this have to happen every year? What about preventing these vector-borne diseases through measures like the ones our neighbour adopted?
Total funds allocated by the central and state governments seem to have increased in the past few years but that's deceptive. As a share of total money allocated for the entire National Health Mission, funds for control of vector borne diseases have barely increased from about 1.8% to 2.5% in the past four years.
In an observation upsetting the prosecution case in the Soumya Vishwanathan rape and murder case, the Supreme Court on Thursday said there was no place for guesswork in a death penalty appeal and slammed the Kerala government for not presenting enough evidence to prove the guilt of Govindachami, condemned to death for the crime.The remarks from a Bench of Justices Ranjan Gogoi and U.U. Lalit came minutes after the State concluded its arguments, pressing for the death penalty for Govindachami.
NEW DELHI: Born with a single kidney, Golu, 18, suffered the crisis of his life recently when doctors said he faced renal failure because a large portion of his ureter, the duct through which urine passes from the kidney to the bladder, had become too narrow.
Surgery was an option, but Lok Nayak hospital doctors struggled to find the right replacement for the narrowed part of the ureter.
Finally, they came up with a unique solution. In a complex procedure, surgeons used Golu's appendix — a tube-like structure attached to the large intestine that has no known purpose — to replace the damaged segment of the ureter.
Arvind Kejriwal began his four-day tour of Punjab Thursday, sent off by protesters in Delhi and greeted by more in Ludhiana.The protests were mostly against AAP's silence over allegations of exploitation of women against its leaders. In Delhi, BJP Mahila Morcha in Delhi waved bangles at him. In Ludhiana, Mahila Congress workers waved black flags, Youth Akalai Dal workers hurled bangles at him, while AAP rebels protested against the removal of Sucha Singh Chhotepur as Punjab convener.Asked about the stings and the allegations, Kejriwal said, "It is the Badals [family of CM Parkash Singh Badal] who are behind these frivolous CDs coming out before elections. I have got to know that Sukhbir Badal has 63 such CDs against us which will come out one by one now. The Badals have hired a company to make such videos against us. It is making two to four such videos a day and these are telecast on their channel
SRIHARIKOTA: More than two decades after the Indian cryogenic engine programme was formalised, an indigenous cryogenic engine developed by Indian Space Research Organisation successfully propelled for the first time an operational flight of GSLV(Geosynchronous Satellite Launch Vehicle) lifting into space the country's third exclusive meteorological satellite on Thursday evening.
A day after the audience at his khaat sabha took home the cots following the event,Congress vice-president Rahul Gandhi used the episode to target the Central government. "If a poor farmer takes away a cot, you call him a thief, but when big industrialists like Vijay Mallya flee with thousands of crores of rupees, you call them defaulters. That is the difference," Rahul said about the incident at Rudrapur in Deoria, which had overshadowed the opening day of his yatra.Rahul and the Congress have in the past targeted the NDA government over Mallya, chairman of the now-defunct Kingfisher Airlines, leaving the country.
The Karnataka State government has appealed for calm and security as the Statewide bandh called on Friday to protest against the Supreme Court decision to release Cauvery water to Tamil Nadu is expected to be total.Taking to Twitter, Chief Minister Siddaramaiah appealed for peace. "We should not destroy our own property to protest the injustice meted out to us. Let the bandh proceed peacefully," he said.The 6 a.m. to 6 p.m. bandh over the emotive issue is expected to be complete in most parts of the State. During a review of security arrangements with Home Minister G. Parameshwara and the top brass of the State police, the Chief Minister said in addition to the State police, 10 companies of Central forces, two each from Kerala and Andhra Pradesh, and one from Maharashtra had been summoned to manage the law and order situation.Schools and colleges will remain closed on Friday. Shops, restaurants, cinemas, malls and most companies will down their shutters. IT companies have told their employees to work from home, or declared a holiday.
NEW DELHI: Italy sought the Supreme Court's permission on Thursday to keep marines Massimiliano Latorre and Salvatore Girone, accused of killing two Kerala fishermen in 2012, to remain in their home country till an international tribunal decided India's jurisdiction to try them for murder.
Italy moved for modification of the bail conditions for Latorre, who is in Italy recovering from a surgery, to allow him home stay beyond September 30, the deadline set by the SC in May for him to return to India.
NEWS 9/9/16 INTERNATIONAL
WASHINGTON: Gary Johnson, the Libertarian Party candidate in the 2016 US presidential race, was questioned about a major flashpoint of the Syrian civil war on Thursday and asked, "What is Aleppo?"
The gaffe came during an MSNBC interview about the Syrian crisis and the ongoing battle in that country's biggest city, Aleppo, which has been divided for years into government and rebel sectors.
Maldivian police raided the offices of a newspaper in Male after an Al Jazeera documentary with corruption allegations against President Abdulla Yameen went on air,Male-based journalists said on Thursday.The documentary, titled Stealing Paradise, accuses President Yameen and his government of money laundering to the tune of $1.5 billion, charges that the Maldivian government denied in an official statement.The government said it was "disappointed by the allegations" made in the documentary and requested the Doha-based broadcaster to submit all the evidence it had.
WHITE PLAINS, NEW YORK: Hillary Clinton blasted Donald Trump on Thursday for his condemnation of American military generals and his praise for Russian President Vladimir Putin, saying he has "failed" at proving he can be commander in chief.
"Every Republican holding or seeking office in this country should be asked if they agree with Donald Trump about these statements," Clinton said in a morning news conference.
Under pressure after an international tribunal struck down its claim over the disputed South China Sea (SCS), China today welcomed President Vladimir Putin's remarks that Russia supports Beijing's stance on the issue and opposes any third-party interference. "China values President Putin's position on the South China Sea issue," Foreign Ministry spokesperson Hua Chunying said today."President Putin's position shows Russia to be objective and fair, and represents the voices of justice from the international community," Hua said. In fact, if a country is truly concerned about peace and stability in the SCS, it will support China to peacefully resolve the dispute with the countries directly concerned in accordance with international law and the Declaration on the Conduct of Parties in the SCS (DOC), she said.
BEIJING: In a rare setback, China on Thursday failed to put one of the most advanced satellites into orbit resulting in the loss of the satellite, a media report said.
A Long March 4C rocket blasted off from the Taiyuan Satellite Launch Centre in Shanxi but aihangtian.com, a website run by Chinese professional astronautic experts and space enthusiasts, said it failed to insert its payload, the Gaofen-10 satellite into its designated orbit, in what would be the first such failure since 2013.There is no official document so far
U.S. President Barack Obama's administration has offered Saudi Arabia more than $115 billion in weapons, other military equipment and training, the most of any U.S. administration in the 71-year U.S.- Saudi alliance, a report has found.The report, authored by William Hartung of the U.S.- based Center for International Policy, said the offers were made in 42 separate deals, and the majority of the equipment has yet to be delivered. Mr. Hartung told Reuters the report would be made available publicly on Sept. 8.
A 14-year-old female student died of an apparent self-inflicted gunshot wound Thursday after shooting and injuring another female student inside a high school in West Texas, according to the local sheriff.Authorities did not release a possible motive for the gunfire that erupted shortly before 9 a.m. at Alpine High School in Alpine, a town of 5,900 about 220 miles southeast of El Paso."We're still in shock," Brewster County Sheriff Ronny Dodson said at an afternoon news conference.
KANDAHAR: The Taliban stormed into Tarin Kot Thursday, triggering heavy fighting around government buildings as panicked residents scrambled to flee the capital of southern Uruzgan province, the latest city to be targeted by insurgents.
The pitched battles prompted urgent calls from officials for reinforcements and air support, after the militants toppled security posts on the outskirts to breach the city gates.
LONDON: Japan had confirmed to the US within weeks about the death of Netaji Subhas Chandra Bose in a plane crash in Taiwan in 1945, a UK website set up to document evidence on the circumstances of the freedom fighter's demise claimed on Thursday.
Bosefiles.info says Japan's communication to the US in 1945 was an interim report and a prelude to the final report handed over to the Indian government in 1956.
The information had been sought by Lord Louis Mountbatten as commander of Allied Forces in India (then under British rule) and South East Asia.
The Commander of the Allied Land Forces in the South West Pacific, US General Douglas MacArthur, through the Yokohama Division of the Japanese Army sought information from Japan on 'Reported Death of Chandra Bose" on behalf of Mountbatten on August 30, 1945 – 12 days after Netaji is believed to have been killed on August 18.
Comments
comments