News 7/9/2017
Similar murders, different investigations, The success of the investigation into the murder of senior journalist Gauri Lankesh now hinges on Karnataka police identifying the helmet-masked assailant captured by the CCTV camera at her house. The modus operandi in Lankesh's murder is eerily similar to that of Narendra Dabholkar (2013) in Pune, Govind Pansare (2015) in Kolhapur and M.M. Kalburgi (2015) in Dharwad. "Two bike-borne assailants were involved in all four murders, where the pillion rider fired at the target. Cartridges found at all four sites are 7.65 mm cartridges, fired from country-made pistols," pointed out a senior police official who probed the Kalburgi murder.
Mamata Banerjee condemns murder of Gauri Lankesh, says she was killed because of her 'hard-hitting writing', West Bengal Chief Minister Mamata Banerjee on Wednesday condemned the murder of journalist Gauri Lankesh and said she was killed because of her "hard-hitting writing". Banerjee said this after launching the Indian Express health magazine in Kolkata. She also took part in the round table discussion on 'Healthy Living in Corporate Life' organised by The Indian Express at a city hotel. "Mentally I am not well today. I am very sad to hear that a renowned journalist Gauri Lankesh was murdered yesterday. Whatever I have been told is that she was killed because of her hard-hitting writing. We feel very sad and condemn this. It is a very sad of affairs. Sometimes we must condemn this kind of atrocities," Banerjee said while delivering her address.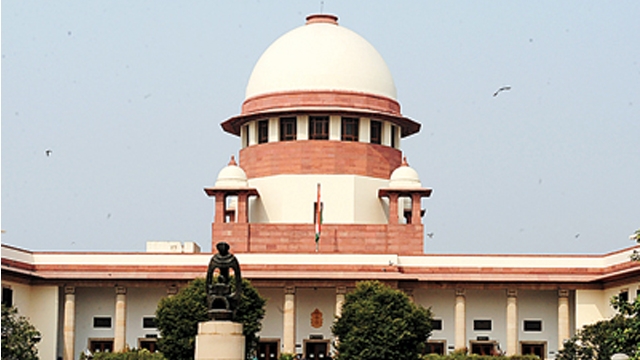 As netas get mega rich in 5 years, SC seeks report, The exponential rise in the assets of MPs and MLAs during their tenure as lawmakers has come under judicial scanner with the Supreme Court on Wednesday directing the Centre to file a comprehensive report on what action or probe it has conducted against 289 legislators, including some senior leaders. The MPs and leaders who figure on the list are from all parties and in some cases the assets have gone up by more than 500% in five years. Growth of assets has been a controversial issue with some MPs pointing out that appreciation in property values or business incomes can be a legitimate reason. But the court is keen on probing whether big jumps in assets were accounted for by legal income.
Smriti, PCI condemn Gauri Lankesh killing, Information and Broadcasting Minister Smriti Irani on Wednesday condemned the killing of Gauri Lankesh in Bengaluru on Tuesday. "Condemn killing of senior journalist Gauri Lankesh. Hope speedy investigation is conducted and justice delivered. Condolences to the family," the Minister said in a tweet on Wednesday morning. Her silence all through Tuesday evening was questioned by many. Although, her deputy, Minister of State, Col. Rajyavardhan Rathore, did speak out on the issue within hours of the murder on Tuesday night. "Terrible news from Bengaluru about the heinous murder of Gauri Lankesh. I condemn all acts of violence against journalists," Mr. Rathore had tweeted.
Only four-wheelers under scanner, two-wheelers have a free run on campus, The Panjab University securitymen and policemen may be maintaining tight security at the gates, but the exercise of security officials seems restricted to only checking four-wheelers as they are not much bothered about two-wheelers and cyclists entering the varsity. During a check at the gates, it was found that while the four-wheelers were under the scanner, the two-wheelers had no problem entering the campus. The policemen and the securitymen were just not bothered about verifying the identity of the two-wheelers or any one moving on a bicycle or walking down to the campus. Gates 1, 2 and 3 had similar pictures, where checking of vehicles was a mere formality.
When main stream flows on margins…, Rivers like stories have a beginning, end and, of course, a middle where they attain full flow. Bharathapuzha, Kerala's storied river, however lacks a proper and full-fledged middle. Long and intermittent stretches have become desiccated like a desert, with rocks and invasive stands of sedge defacing a landscape where, just a few years ago, sediment-rich ochre-coloured water hurtled downstream east to west at an average of three to four metres depth.
HC reverses discharge of Ponmudi from Govt land grab case, The Madras High Court on Wednesday reversed an order passed by a Sessions Court here in 2007 discharging former Transport Minister K. Ponmudi from a government land grab case and directed him to face trial since a prima facie case had been made out against him. Justice P. Velmurugan passed the order while allowing a revision petition preferred by the Directorate of Vigilance and Anti-Corruption challenging his discharge from the case booked on the charge of grabbing about 3,600 square feet of government land at Saidapet here in 1998.
'Fake text message' app helps man dupe woman of Rs 52,000, After downloading the "Fake Text Message" application on his Android phone, a 24-year-old man duped a woman of Rs 52, 000 by showing her a fake message that the money he was supposed to pay her was debited from his account. The accused, Rishi Kapoor, involved in several cases of fraud, was arrested from Mayur Vihar early Monday morning, police said. Police have recovered 10 debit/credit cards, an expensive wrist watch and a mobile phone from him.
SC denies urgent hearing on PIL on Tamil Nadu girl's suicide over NEET, The Supreme Court today said it would hear in due course a PIL seeking a judicial probe into the suicide of S Anitha, a Dalit girl who had challenged the National Eligibility and Entrance Test (NEET). A bench comprising Chief Justice Dipak Misra and justices Amitava Roy and A M Khanwilkar refused an urgent hearing on the plea.The 17-year-old girl had committed suicide on September 1, a week after Supreme Court ruled that medical college admissions in Tamil Nadu will be based on the national admission test.
World News
'Total devastation' as Irma hits Caribbean island Barbuda, Hurricane Irma killed one person and left behind "total devastation" as the monster storm smashed into the tiny Caribbean island of Barbuda on Wednesday, the prime minister said."It is just total devastation, Barbuda now is literally rubble," Prime Minister Gaston Browne said in the aftermath of the Category Five storm. Speaking later on CNN, Browne said 95 percent of properties in Barbuda were damaged, with up to 30 percent demolished.
Hawaii court halts commercial scooping of fish for aquarium, A Hawaii Supreme Court ruling on Wednesday halts the commercial scooping of reef fish for aquariums until the state reviews the trade's environmental impact. The state's practice of doling out permits for commercial aquarium fish collection must comply with the Hawaii Environmental Policy Act, the ruling said. A lower court must determine if recreational aquarium fish collection may be exempt from the law, the ruling said.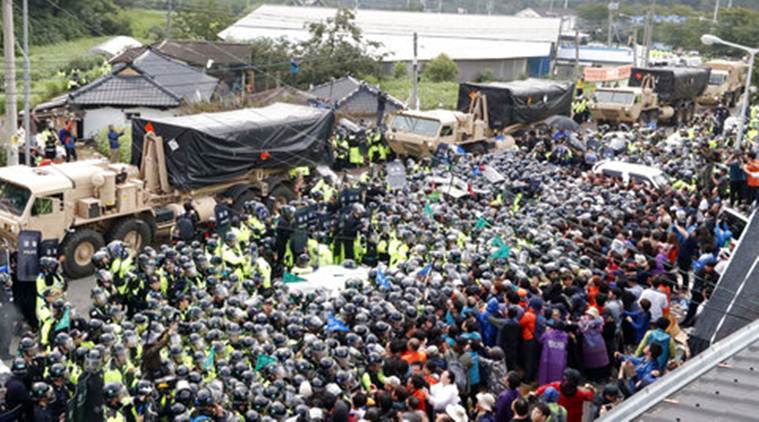 South Korea deploys US anti-missile launchers, Protesters clashed with thousands of police at a South Korean village on Thursday as Seoul deployed the four remaining launchers of the US anti-missile THAAD system designed to protect against mounting threats from North Korea. The South's defense ministry confirmed on Wednesday the launchers would be installed on a former golf course near Seongju City some 217 km (135 miles) south of Seoul. Two launchers and a powerful radar are already in place at the site as part of the US Terminal High Altitude Area Defence (THAAD) system.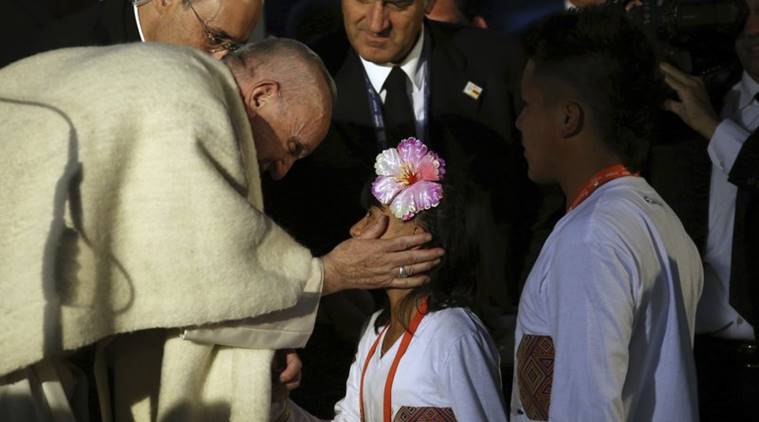 Pope Francis says he brings message of hope to Colombia, Pope Francis received a spirited and symbolic welcome as he arrived in Colombia on Wednesday, saying he wants to bring a message of hope for Colombians as they work to heal the wounds and divisions left by Latin America's longest-running armed conflict. Francis' white popemobile was nearly mobbed by jubilant crowds who flooded the 15-kilometer (9-mile) road into Bogota from the airport, and his security detail struggled to keep them at bay without a police barricade in sight. Francis relishes diving into crowds and didn't seem at all fazed by the flower-tossing masses, even giving a few high-fives to some young people who got a little too close.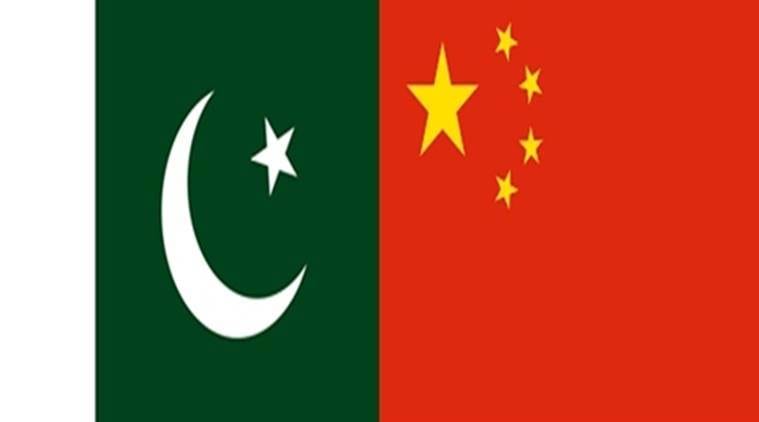 China invites Pak foreign minister for talks after BRICS meet, China said today it has invited Pakistan's Foreign Minister for talks, in an apparent move to assuage Islamabad's concerns after the BRICS countries for the first time named Pakistan-based terrorist groups like LeT and JeM in the grouping's declaration. Foreign Minister Mohammed Asif will pay an official visit to China on September 8, Chinese Foreign Ministry spokesman Geng Shuang said. Chinese leaders will meet Asif and Foreign Minister Wang Yi will hold talks with him, he said.
News 4/9/2017
Comments
comments