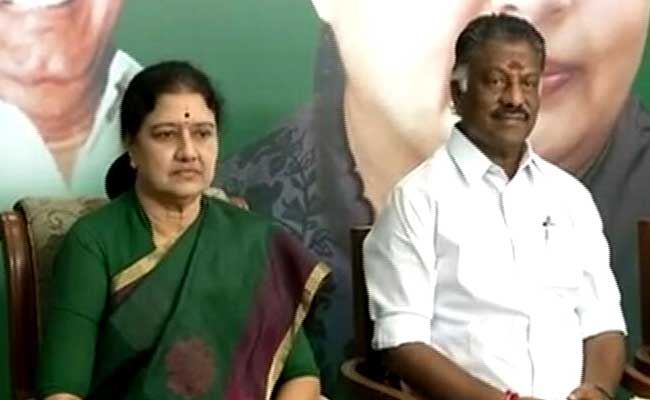 NEWS 5/2/17
NEWS 5/2/17 INDIA
Ending days of speculation, the AIADMK on Sunday, announced the elevation of party general secretary Sasikala Natrajan as the next Chief Minister of Tamil Nadu.Addressing a meeting of AIADMK MLAs at the party headquarters, Sasikala said, "Following the demise of our Amma, it was O Paneerselvam who urged me first to take charge as the General Secretary of AIADMK. It was Paneerselvam who insisted first, that I become the Chief Minister of the State."Meeting the party MLAs at the AIADMK headquarters, Sasikala assured people that the Tamil Nadu Government would continue to work towards the welfare of the people. She also said that government would continue to follow the principles of Jayalalithaa."Party workers had said that the Legislative Assembly leader and the Chief Minister have always been the same I accepted the post as per their wishes, to fulfil the ambitions of Amma," Sasikala said.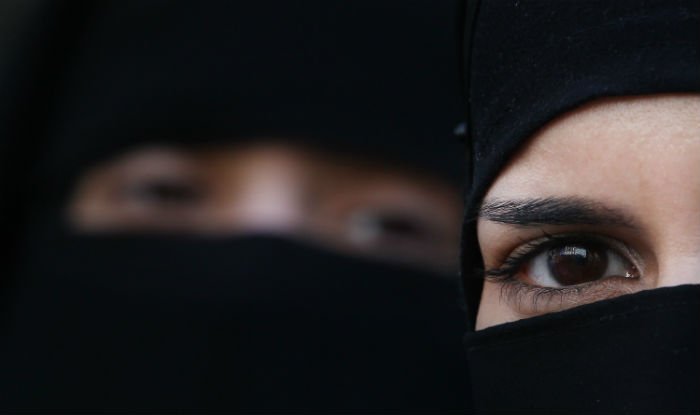 The Centre is likely to take "a major step" to ban triple talaq after the ongoing assembly polls, Union Law Minister Ravi Shankar Prasad has said and dared Samajwadi Party, Congress and BSP to make their stand clear on the contentious issue.Insisting that the issue is not related to religion but involves respect and dignity of women, he said the government "respects faith but worship and social evil cannot co-exist".He said the tradition of triple talaq denies respect for women and the central government is committed to end the "evil social practice".
The Enforcement Directorate (ED) on Sunday conducted searches in various Uttar Pradesh cities after it registered a money laundering case to probe the alleged ₹3,700 ponzi scam case perpetrated by seeking fake social media 'likes' from lakhs of gullible investors by a Noida-based firm.The agency conducted raids at the business and residential premises of the owners of the said firm and others in Noida, Ghaziabad and Kanpur, officials said adding "incriminating documents," that reveal assets worth crores of rupees of the accused, were seized
Deepa Jayakumar, the niece of former Tamil Nadu chief minister Jayalalithaa on Tuesday said she will announce her next political step on her aunt's birthday, which falls on 24th February."I have decided to enter politics. It will be made known on February 24 on the birth anniversary of J Jayalalithaa, the landmark day. I don't think there is any other day which will be best suited."Speaking to the media, Jayakumar did not rule out the possibility of joining the AIADMK, even though many of her supporters expect her to form a new party.
Hitting back at Prime Minister Narendra Modi over his 'SCAM' jibe, Rahul Gandhi on Sunday alleged that one who is in the wrong, sees scam in everything while ally and SP chief Akhilesh Yadav said the acronym stood for "save country from Amit Shah and Modi".Addressing a joint rally here with Uttar Pradesh Chief Minister Akhilesh, Rahul urged voters to ensure that the outcome of Bihar election is repeated, where BJP was trounced by a coalition led by Nitish Kumar."Whenever Modi is nervous, he starts giving labels PPE, ABC, DEF, GHY. Now this SCAM…. A person, who is in the wrong, sees scam everywhere because this is his reality," he said, adding that the Congress-Samajwadi alliance in the state had made Modi jittery.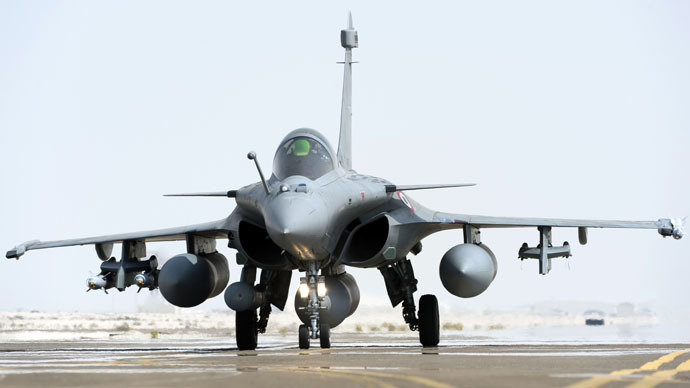 Details of the agreement signed between Indian and French authorities regarding supply of 36 Rafale aircraft cannot be disclosed as they are confidential in nature, the Air Force has said.An Inter-Governmental Agreement was signed between the governments of India and France on September 23, 2016 for supply of the Rafale aircraft, initial consignment of weapons, longterm maintenance support through performance-based logistics, simulators with annual maintenance and associated equipment.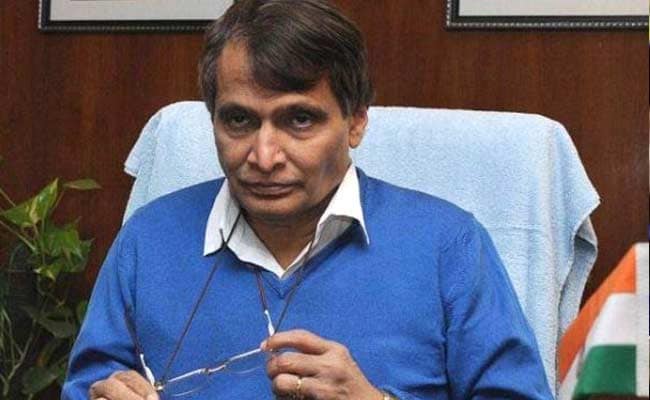 Citing Centre's "indifference" towards Gujarat on railway front, Congress workers on Sunday garlanded Railways Minister Suresh Prabhu with a black cloth.The party workers reached near Prabhu by posing as the supporters of BJP, taking police by surprise.Twelve Congress workers were detained by police after the incident that occurred in Nanpura locality.As soon as Prabhu stepped out of his vehicle, protesters garlanded him with the black cloth and also offered him a lollipop.
It is tragic how even in the 21st century, the girl child, who is worshipped as 'devi' otherwise, is not given enough care to survive even infancy.Recently released Sample Registration System (SRS) data, part of the 2015 SRS bulletin that has evaluated infant mortality rate (IMR) by sex and residence, shows that the IMRwas 35 for boys and 39 for girls. What's disheartening is that UP stands at number 2 amongst all states.
Tamil Nadu did not vote for anyone from Jayalalithaa's 'household' to be the Chief Minister, DMK working president M.K. Stalin said on Sunday. He added that any decision taken by the DMK would be 'within the framework of democracy' and reflect the aspirations of the people."One thing is certain that the government — in its present form — is clearly one that doesn't have the explicit legitimacy of having been elected by the people. The people voted for a government to be headed by Ms. Jayalalithaa in May, 2016 and not for one to be run by Mr. O. Panneerselvam or any other person from Ms. Jayalalithaa's household (sic)," Mr. Stalin said.
Bikaner: With the increasing usage of smartphones, most students get class-related information and even study material through WhatsApp.Teachers from an educational institute in Bikaner have now created separate WhatsApp groups for girls and boys to share class related information, fearing misconduct.According to a Hindustan Times report, teachers from the Rajasthan University of Veternary and Animal Sciences (RAJUVAS) were not keen on sharing the mobile numbers of girls with boys and hence, have come up with this unorthodox solution.
The pro-jallikattu movement in Vellore is metamorphosing into a green initiative. A group of youngsters, which had taken part in the pro-jallikattu agitation recently, kick-started 'Clean and Green Vellore' campaign on Saturday and took up the task of clearing thorny bushes and restoring the century-old Otteri lake as their first task.
NEWS 5/2/17 WORLD
A fire at a foot massage parlour in eastern China on Sunday killed 18 people and injured two others, state media reported.Workers jumped out of windows to escape the blaze, which broke out at the Zuxintang parlor at around 4 pm, and firefighters rushed to the scene, according to state broadcaster China Central Television. No cause of the fire was given.The parlour is located in Tiantai county in Zhejiang province, CCTV said.
Air France said on Saturday it had reopened US-bound flights to passengers affected by President Donald Trump's travel ban on nationals from seven Muslim-majority countries, after the executive order was temporarily suspended by a federal court."Starting today we are implementing this court decision," Air France spokesman Herve Erschler said. "Nationals from the countries concerned are being authorised to fly once again to the United States, providing their papers and visas are in order."
The Islamic State (IS) terror group is paying smugglers in an attempt to recruit vulnerable child refugees from countries like Lebanon and Jordan, a new United Kingdom report has warned.The report from counter-terrorism think-tank Quilliam to be released on Monday claims that an estimated 88,300 unaccompanied children identified by the European Unions police agency Europol as having gone missing are at risk of being radicalised.
The Kingdom of Saudi Arabia has deported 160 Pakistanis who were living illegally in the country.As per details, these people have been sent to Pakistan's Benazir Bhutto International Airport on a special plane – SV-3724, reports Dunya News.The immigration authorities of Pakistan have taken the deported persons into custody after verifying their details.An earlier report said that nearly 250,000 Pakistanis were deported from various countries during the years 2012-2015 with Saudi Arabia deporting 131,643 Pakistani nationals; United Arab Emirates – 32,458; Iran -28,684; Oman – 17,248; Greece – 14,145; United Kingdom – 9,778 and Malaysia- 8,861.
Less than two weeks into Donald Trump's presidency, a majority of Americans want Barack Obama back as President with a significant percentage of voters already thinking that the real estate tycoon-turned-politician should be removed from office, according to a new poll.It has not taken long for voters to miss the good old days of Mr. Obama with 52 per cent saying they would rather have him as President, to only 43 per cent who are glad Mr. Trump is at the helm, according to a survey by Public Policy Polling.
Read our previous posts
Comments
comments