News 5/10/17
India struggles to rein in border flows of cattle and Rohingya, "The collective duty to seize cattle and push Rohingyas is having a negative impact on the morale of our troops," said a BSF official, Stopping Rohingya refugees from crossing India's eastern border with Bangladesh is straining the resources of guards battling to halt a flow of smuggled cattle in the opposite direction, security officials say. More than half a million Muslim Rohingya have fled Myanmar for Bangladesh since violence erupted on Aug. 25, but it is not clear how many then sought to travel on to India. Last month, Reuters had reported that India had ordered its border guards to use "chilli and stun grenades" to block their entry.
Air Force can fight two-front war, capable of countering China: IAF chief, The Indian Air Force is capable of countering China and ready to take on the challenge of a two-front war, Air Chief B S Dhanoa said on Thursday. Addressing a press conference here on the eve of Air Force Day, the Air Chief Marshal said his force is ready for a full spectrum operation but added that any decision on surgical strike involving the IAF has to be taken by the government.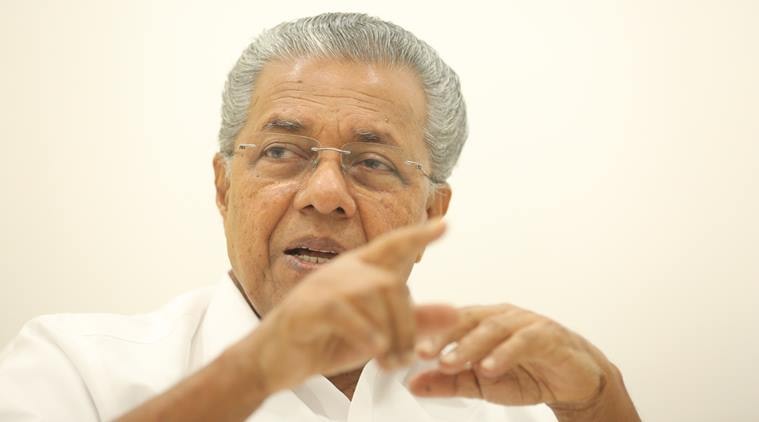 CM Pinarayi to BJP: You have not understood Kerala, we are ready for any challenge, Kerala Chief Minister Pinarayi Vijayan on Wednesday hit back at the BJP's ongoing campaign in the state against what the saffron party calls "red terror", and said that the Communist movement will not budge in the face of such "flamboyance" or "troop movement" by the Sangh Parivar. Faced with criticism about political violence in his home district, Kannur, Vijayan, addressing a party function here, said, "If the BJP thinks something can be done here (Kerala) by launching RSS men, who may be now chief ministers or Union ministers or MPs, nothing is going to happen. If you (BJP) are posing a challenge, you should remember that this state is ready to take that up."
Behind the curtain of rain lurks reality of drought, Copious rainfall over the past month may present a rosy picture of the State. But hidden behind the curtain of rain is the disconcerting truth: drought in its myriad forms still looms ahead. While the rainfall figures of the State may be considered to be "normal" perhaps the best in the past four years hydrological deficiency and the agricultural crisis is still a reality.
Sri Lankan navy detains four Indian fishermen, The Sri Lankan navy detained four Indian fishermen and their boat in the early hours of Thursday on charges of poaching in the territorial waters of the island nation. The detained fishermen have been identified as Tamilselvan,50, K Appadurai,52, R Rangasamy, 45, and P Jeeva, 55, who set sail from Kottaipattinam in Pudukkottai district of Tamil Nadu, officials said. The Sri Lankan navy detained them while they were fishing near the Delft Island. The fishermen and their boat were taken to Karainagar in Sri Lanka.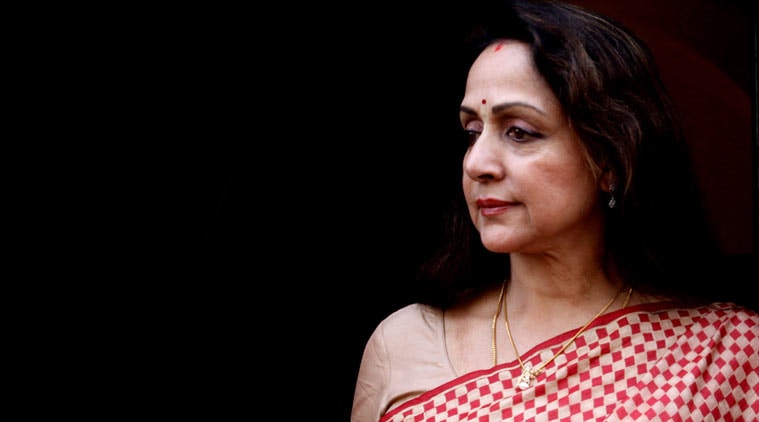 Theft at Hema Malini's go down, domestic help suspected, The Juhu police is on the lookout for a domestic help of actress Hema Malini for allegedly stealing articles worth Rs 90, 000 from the actor's Andheri go down. The police suspect that the domestic help assumed some of the imitation jewelry kept on the godown to be real and fled with it. The suspect has switched off his phone and has been missing since the incident came to light. ACP Dattatray Bhargude said, "A case of theft has been registered and we are on the lookout for the accused. Since the investigation is underway I cannot provide any details."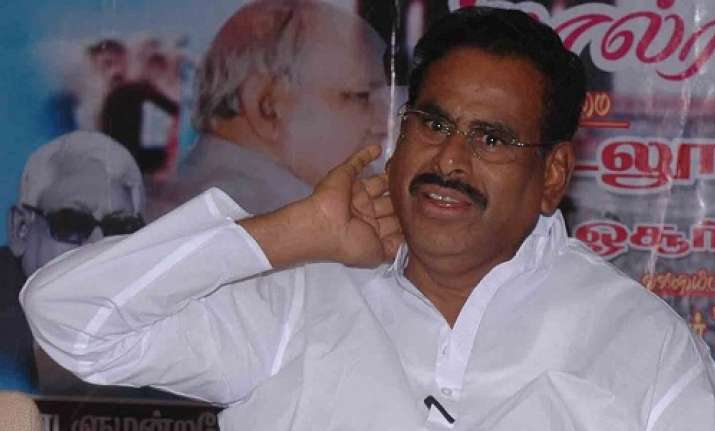 Sasikala's husband Natarajan undergoes liver, kidney transplants, M. Natarajan, husband of Sasikala, the jailed interim general secretary of AIADMK, underwent a liver and kidney transplant at a private hospital in the city on Wednesday. The donor was an 18-year-old teenager named Karthik, who had been injured in a road accident in Thanjavur from where he was first taken to Tiruchi by road, and later reportedly air-lifted to Chennai. A press release from Gleneagles Global Health City where the transplantation took place did not name Mr. Natarajan. Instead, it said "the liver and a kidney were allocated to a 74-year-old gentleman who was on top of the combined liver-kidney transplant waiting list." It also mentioned that the heart was allocated to a 43-year-old man from the State, and the lung went to a 62-year-old male patient from Uttar Pradesh. "All operations went on well and the patients are recovering well in intensive care," it added.
Seven die in two house collapse incidents in Tamil Nadu, As many as seven people died in two separate house collapse incidents in Tamil Nadu on Wednesday night and in the early hours of Thursday. The incidents happened in Krishnagiri and Vellore districts. In both cases, the houses collapsed when the walls of adjacent houses fell on them. The walls got weakened due to rain. Five members of a family died when their house collapsed at Thandekuppam in Krishnagiri district in the early hours of Thursday. The deceased have been identified as P Radha, 65, her daughter Pushpa, 35, and her grandchildren Vasantha Kumar, 15, Bhagavathi, 13, and Mullai, 8.
Karnataka HC strikes down forest development fee, The Karnataka High Court on Wednesday struck down the Forest Development Fee collected by the state government from more than 40 mining companies since 2008 and directed it to refund the money to the firms. The tax has no constitutional validity, a division bench comprising Chief Justice S K Mukharjee and Justice P S Dinesh said in its judgement, observing that the state government has no right to impose such tax. This order is estimated to cost Rs 3,000 crore to the state exchequer. The counsel for Vedanta Limited, K N Phanindra, told PTI that the state government had issued a gazette notification about introducing eight per cent forest development tax on the sale value of iron ore under Section 98 of the Karnataka Forest Act, 1963.
World News
Minor quake hits Nepal, A 3.7-magnitude earthquake has struck Nepal's capital city, officials said. Though of low intensity, the tremor was strongly felt by people residing in the heart of Kathmandu. However, no damage or causality has been reported so far, officials said. The National Seismological Centre has recorded an aftershock of magnitude 3.7 on October 4. It recorded a tremor at 2.04 a.m. local time. The epicentre was located north of Gongabu area, according to the NSC. Hundreds of aftershocks measuring less than 4.0 magnitude have been recorded so far. The tremor was also felt in surrounding areas.
Bangladesh scuttles boats, jails captains to curb Rohingya influx, Bangladesh has destroyed at least 30 wooden fishing boats to deter local captains from smuggling Rohingya refugees and illegal drugs across the border from strife-torn Myanmar, officials said Thursday. Border guards seized the vessels and arrested the captains after they were intercepted Tuesday evening bringing more than 700 Rohingya Muslims across the river from Myanmar's westernmost Rakhine state. The boatmen were also caught in possession of about 100,000 "yaba" pills, an illegal stimulant popular in Bangladesh said a border guard official.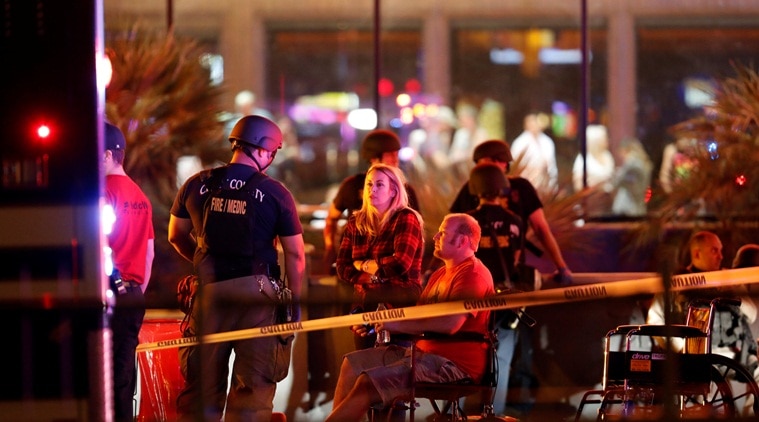 Only days after the massacre, party resumes on Las Vegas Strip, The fountains at the Bellagio casino went off like clockwork, the water swaying and pulsating in time to Lee Greenwood's "God Bless the USA." Two faux showgirls in pink headdresses tried to hustle a few dollars off tourists gathered to watch. A group of men drinking beers stopped briefly to ogle the action and take pictures. Just days after a gunman killed 59 people at an outdoor concert, the party in Las Vegas seemed to be back on.
Read previous news posts
News 04/10/17
News 03/10/17
News 02/10/17
Comments
comments