NEWS 30/11/16
NEWS 30/11/16 INDIA
NEW DELHI: The official Twitter handle of Congress vice president Rahul Gandhi appeared to have been hacked on Wednesday evening. A series of abusive tweets were sent out from the handle to its 1.21 million followers.
The handle seems to have been hacked by a group called 'legion', according to one of the tweets.
The tweets that did not revolve around demonetisation were outright abusive towards Rahul and his family.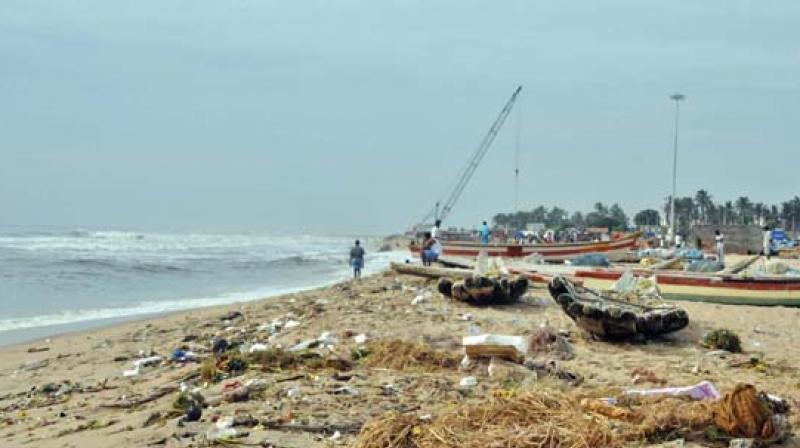 New Delhi: A cyclonic storm is likely to hit Tamil Nadu coast between Vedaranniyam and Chennai by December 2, the India Meteorological Department said.
According to Cyclone Warning Division of the IMD, satellite imagery indicates a depression has formed over southeast Bay of Bengal.
It currently lays centred about 1070 km east-southeast of Chennai, 1030 km east-southeast of Puducherry and 720 km east-southeast of Trincomalee (Srilanka).
"The system is very likely to move west-northwestwards, intensify into a deep depression during next 24 hours and into a cyclonic storm in subsequent 24 hours. It is very likely to cross north Tamil Nadu coast between Vedaranniyam and Chennai by the morning of December 2," the IMD said.
Nobel Laureate Amartya Sen has called the Narendra Modi government's demonetisation move "despotic action that has struck at the root of economy based on trust.""It (demonetisation) undermines notes, it undermines bank accounts, it undermines the entire economy of trust. That is the sense in which it is despotic," Prof. Sen told to a TV channel.He further said his immediate point of view on demonetisation is on its economic aspect."It's (demonetisation) a disaster on economy of trust. In the last 20 years, the country has been growing very fast. But it is all based on acceptance of each other's word. By taking despotic action and saying we had promised but won't fulfil our promise, you hit at the root of this," Prof. Sen said.
NEW DELHI: The national anthem must be played in all cinema halls across the country before a film is screened and everyone present must stand to pay respect to it, the Supreme Court ordered on Wednesday.
A bench of justices Dipak Misra and Amitava Roy said that citizen should take pride in national anthem and they should be taught how to sing national anthem.
"People now-a-days don't know how to sing national anthem and people must be taught. We must respect national anthem," the top court said.
Chennai: Failure to appoint vice chancellors to Madras and Anna Universities — the premier institutions in the state — for months together shows that the AIADMK government is not serious in promoting higher education, DMK treasurer and leader of Opposition M.K. Stalin on Tuesday said, while asking Governor Ch Vidyasagar Rao to "monitor" administrative activities in all universities in Tamil Nadu.In a statement released here on Tuesday, Stalin also alleged that there have been large-scale irregularities in appointing vice chancellors and in filling of top post in the state-owned institutions.
The government on Wednesday said it is strictly adhering to Supreme Court's order that production of Aadhaar will not be a condition for citizens to obtain any benefit due to them.Individuals without Aadhaar number can offer alternate means of identification for availing government subsidies, benefits and services, it added."Section 7 of the Aadhaar Act provides that if an Aadhaar number is not assigned to an individual, the individual shall be offered alternate and viable means of identification for delivery of the subsidy, benefit or service," Minister of State for IT and Electronics P.P. Chaudhary informed the Lok Sabha.
In a freak ground incident, the wing tips of two aircraft — one reportedly stationary and the other taxiing — collided at Mumbai Airport on Wednesday. This happened when the wings of an incoming Kuwait Airways wide body aircraft and an outbound IndiGo narrow body aircraft clipped before 6 am, much before sunrise when it was still dark.
IndiGo Airbus A-320 (VT-IFP)'s sharklet -portion curved at the tip of aircraft wing — was damaged by the impact. The plane returned to the terminal and had to be grounded. The Directorate General of Civil Aviation (DGCA) is probing this incident.
Thiruvananthapuram: The churidar-clad women can now enter the Padmanabha Swamy temple, a victory for women activists who have been demanding  permission for it. An overwhelming number of women had supported the demand during a public hearing held recently.  Temple executive officer K.N. Satheesh has issued an order in this regard  following the intervention by the High Court.    Till now, traditional mundu had to be worn by both men and women in the temple.  Senior Thanthri (priest) Nedumpally Tharananalloor N.P. Parameshwaran Nampoothiri and administrative committee chairman K. Haripal had  appealed to the executive officer to maintain  status quo on the dress code. Advocate Riya Raji of Thiruvananthapuram had   first approached the temple administrative committee with a demand to allow churidar in the temple.  However, with no action being taken, she moved the High Court which directed the executive officer to issue a favourable directive in a month's time.
Petrol price was on Wednesday hiked by a marginal 13 paise a litre while diesel rates were cut by 12 paise in line with global trends.The revision in rates announced by Indian Oil Corp. (IOC), the nation's biggest fuel retailer, is excluding state levies (VAT) and the actual change will be higher after considering them.Petrol in Delhi will cost Rs 66.10 a litre from Wednesday midnight, 17 paise more than Rs. 65.93 a litre currently.Similarly, a litre of diesel will cost Rs. 54.57, 14 paise lower than Rs. 54.71 a litre currently.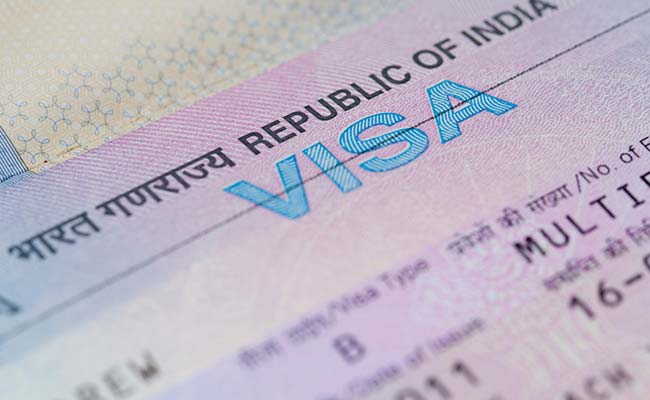 NEW DELHI: Aiming to attract more tourists and boost trade, government on Wednesday approved a new liberalised visa policy that includes long-term multiple-entry comprehensive visa by merging tourist, business, medical and conference visas into one.
The Union Cabinet, chaired by Prime Minister Narendra Modi, also decided to extend the e-tourists visa to eight more countries, taking the total number of countries which are under cover the scheme to 158.
The Union cabinet has given its approval for liberalisation, simplification and rationalisation of the existing visa regime in India and incremental changes in the visa policy decided by the Ministry of Home Affairs in consultation with various stakeholders, an official statement said.
KAKINADA: Demonetisation has fetched good returns for gold and jewelry merchants, especially six to seven big traders in Kakinada, Rajahmundry of East Godavari and Narasapur in West Godavari District. It is estimated that the traders did business worth nearly Rs 150 crore after demonetisation at a rate of Rs 4,200 to Rs 4,800 per gram as against the market price of Rs 3,200. Much of the gold is being sold as biscuits.According to gold market traders, they used to sell 1.5 kilos to 2 kilos of gold per day before demonetisation. They did business worth an average of Rs 15 to Rs 20 crore the same time last year. They said that six to seven major gold merchants have sold gold biscuits in large numbers. A "Hyderabad-based pearl trader'' and four Maharashtra-based traders sold gold biscuits in large quantity.
With the Reliance Jio Infocomm (Jio) giving free 4G SIM cards and launching affordable 4G-enabled smartphones to connect the next billion, India is set to lead the 4G revolution, the International Data Corporation (IDC) said on Wednesday.Worldwide 4G smartphones are expected to show double-digit uptake at 21.3 per cent Year-on-Year growth for 2016 to reach 1.17 billion units — up from 967 million in 2015."We are quickly seeing this change in key growth markets like India where new operator Reliance Jio is aggressively trying to shake up the market by handing out free 4G SIM cards and launching own-branded low-cost 4G-enabled smartphones," said Melissa Chau, Associate Research Director, IDC's "Worldwide Quarterly Mobile Device Trackers", in a statement.
NEW DELHI: India on Wednesday inked the $737 million (almost Rs 5,000 crore) contract for the acquisition of 145 M-777 ultra-light howitzers from the US in a government-to-government deal.
TOI was the first to report on November 17 that PM Narendra Modi-led Cabinet Committee on Security had cleared the deal for the acquisition of the first modern 155mm howitzers for the Army in over 30 years to break the Bofors jinx+ .
The contract, of course, will also further consolidate the position of the US as one of the largest arms suppliers to India, having bagged deals worth over $15 billion since 2007.
A few guards manning ATMs have formed a network to "help" people draw money from ATMs for a commission during odd hours. The network of young guards collects debit cards with the password from their select customers at night and they return the card, after few hours with two possible transactions of Rs 5,000 per card for a minimal commission.DC was a witness to this network active in ATMs located at Nandanam and Anna Salai with security guards possessing currencies running to the tune of a few thousands.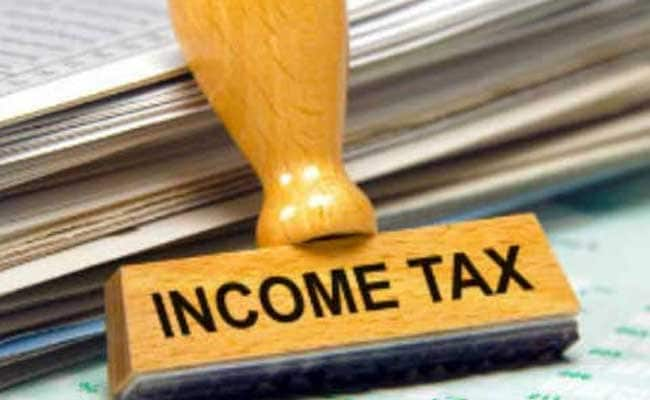 NEW DELHI: The public need not worry about harassment from Income Tax officials as their discretionary powers in the scrutiny of cases are limited, according to a senior finance ministry official."The cases for scrutiny will be chosen by machines and all the procedures surrounding the income xax notices will be done through machines," a senior Revenue Department official told The Hindu. "There will be no scope for individual discretion of the income tax officers. People need not worry about harassment from the officers."However, this does not take into account the procedures that must be followed after a case comes up for scrutiny.
NEWS 30/11/16 WORLD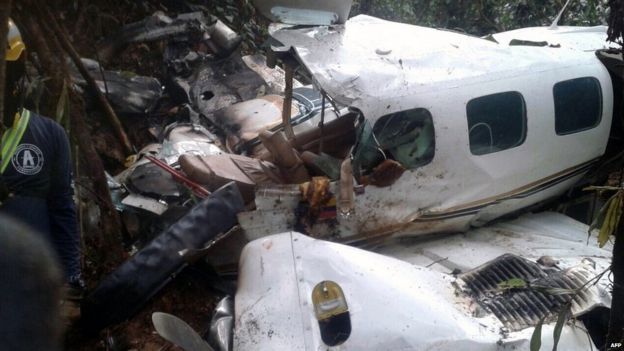 LA UNION, Colombia: Colombian authorities on Wednesday were searching for answers to why a charter plane crashed shortly before it was to land in Medillin, killing all but six of the 77 people on board, including nearly an entire Brazilian soccer team in the midst of a storybook season.
Authorities were also working to finish identifying the bodies of the victims before repatriating them to Brazil. Forensic experts have said that that process is going quickly because the crash did not include a fire.
Islamabad: Pakistan's Supreme Court on Wednesday questioned the money trail of Prime Minister Nawaz Sharif's flats in London with one of the judges observing that there was no bank record of money being transferred from Pakistan to a foreign country.Hearing a case pertaining to the alleged offshore wealth of Sharif's family in London, the apex court said the family had not presented documents for companies it had mentioned. In fact, documents had been hidden from the court, it said."Why were the documents hidden?" the court asked Akram Sheikh, the lawyer for Prime Minister Nawaz Sharif's children.
Lawmakers in the lower house of the Dutch parliament on Tuesday approved a limited ban on "face-covering clothing" including Islamic veils and robes such as the burqa and niqab.The legislation, approved by a large majority in the 150-seat lower house, must now be approved by the upper house of parliament before it can be signed into law.In a text message to The Associated Press, anti-Islam lawmaker Geert Wilders called the limited ban, "a step in the right direction" and said he will push for a full burqa ban if his Freedom Party wins elections in March.
BEIJING: At leastg 22 workers are trapped in a unlicensed coal mine in China's northeastern Heilongjian Province even as rescuers raced against time to save them, in the latest accident to hit the country's mining industry.
Police are questioning at least two people over the explosion which occurred at a private coal mine in Qitaihe City, Heilongjiang Province, at 9pm on Tuesday.
Initial enquires showed that the blast was an accident and the mine was unlicensed, police said.
Comments
comments