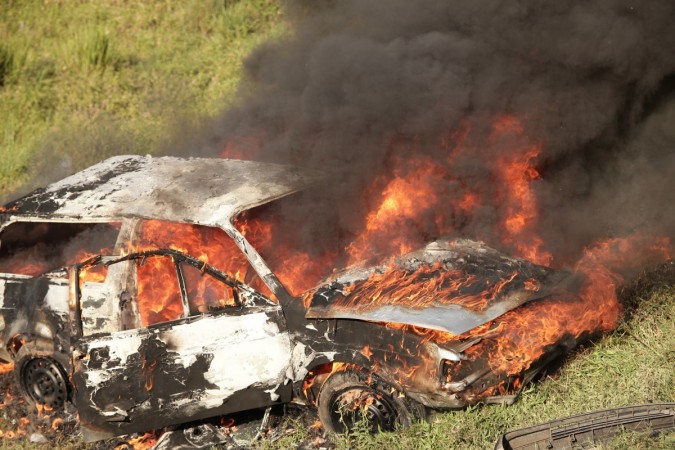 NEWS 27/1/17
NEWS 27/1/17 INDIA
Serial blasts rocked Assam and Manipur as the states were celebrating Republic Day on Thursday. No casualties were reported.
Seven low-to-medium intensity blasts were engineered by Ulfa (I) in upper Assam.
In neighboring Manipur, militants triggered off two IED explosions near security forces' camps at different places in Imphal amid R-Day celebrations.
At least seven militant outfits under the conglomerate of United National Liberation Front of Western South East Asia (UNLFW) including Ulfa (I), NSCN (K) and Corcom of Manipur had called for a boycott the Republic Day celebration in the region.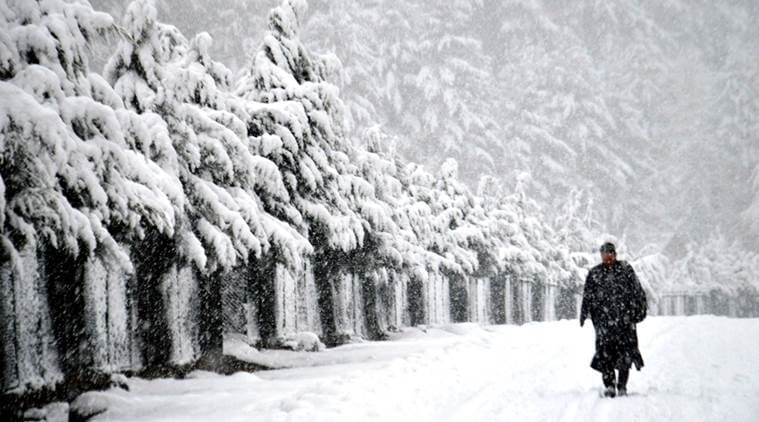 A high danger avalanche warning was again issued on Thursday for some avalanche-prone slopes of Jammu and Kashmir and Himachal Pradesh.Chandigarh-based Snow and Avalanche Study Establishment (SASE) issued the warning that would be valid for the next 24 hours starting at 5 pm on Thursday.A SASE advisory said that "high danger" warning is in place for avalanche prone slopes in Kupwara, Bandipora, Anantnag, Baramulla, Ganderbal, Kulgam, Bud-gam, Poonch, Rajouri, Ramban, Reasi, Doda, Kishtwar and Kargil districts of J&K.
The central government may be keen for Apple to set up manufacturing facilities in the country, but this may not be enough — the states will need to come on board as well. Apple's key demand — predictability and certainty of countervailing duty (CVD) exemption — will require the support of states as the country adopts goods and services tax (GST) in the next financial year. Imports will then face Integrated GST in place of countervailing duty, which is levied in lieu of central excise duty. GST will subsume central taxes such as central excise duty, services tax, countervailing duty and state taxes, including value-added tax, octroi and purchase tax.
Thousands of people with chronic kidney disease now being kept alive by dialysis machines that tie them to a hospital bed for hours will be enormously relieved when a fist-sized artificial kidney hits the market, possibly by the end of the decade.
The device being engineered in the US will go through a series of safety and efficacy trials on hundreds of patients in that country before it is approved by the FDA, University of California San Francisco researcher Dr Shuvo Roy, co-inventor of the device, said at the Tanker annual charity and awards night on Wednesday.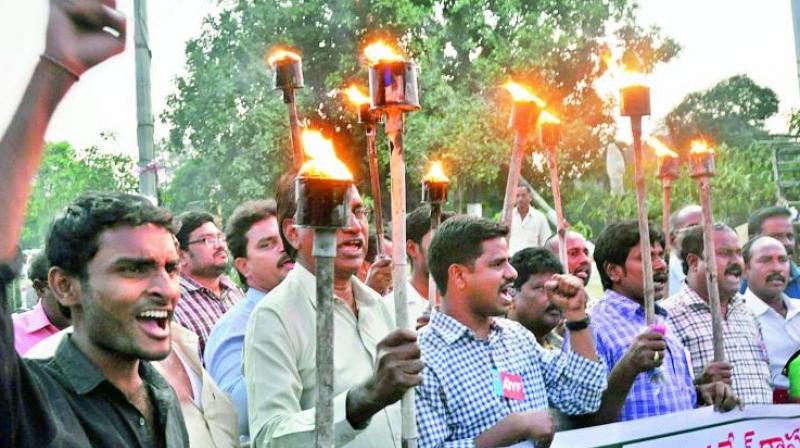 Inspired by Tamil Nadu's recent Jallikattu protests, thousands of people tried to reach the iconic RK Beach on Thursday to take part in the silent protest demanding Special Category Status for AP, which has been denied by the Centre. However, they were detained by the police at various places in the city before they could reach the beach. The protest was called by an unknown group on social media platforms a few days ago.Curfew-like conditions prevailed in and around RK Beach on Thursday. Hundreds of police and other security forces fanned out across the city to prevent protestors from entering the beach road to participate in the proposed silent protest. All roads leading to the RK Beach were blocked and there was tight security at busy junctions in the city.
A Metropolitan Magistrate Court at Saidapet has has ordered S. Madhan of Vendhar Movies to pay Rs. 10 crore for his release on bail. .Madhan, who was arrested last November after being on the run for nearly six months, was produced before the XI Metropolitan Magistrate in the Saidapet Court complex.On November 22, he was remanded to judicial custody and lodged at Central Prison, Puzhal.
All India Majlis-e-Ittehadul Muslimeen chief Asaduddin Owaisi ridiculed Prime Minister Narendra Modi late on Wednesday for his 'open arms' welcome to UAE crown prince Sheikh Mohammed bin Zayed al Nahyan.
When the prince arrived in New Delhi to participate in the Republic Day celebrations as chief guest, Modi's open arms gesture and hug amused Owaisi. Addressing an election rally in Aligarh, Owaisi said, "We respect our guests and the Prince definitely should have been welcomed befittingly. But it looked like Modi had forgotten to do his yoga in the morning. So, when the prince arrived in the evening, by his gestures, it looked like he was doing yoga with his open arms and welcoming the prince."
Two teenage college students drowned in a water body near a crusher unit at Ghatkesar in Hyderabad this afternoon while clicking 'selfies', police said.A group of five students went to the water body and two of them G Avinash and PDS Charan, both aged 16, studying inter first year, entered the water for swimming but suddenly drowned, Ghatkesar Police Station Inspector B Prakash said.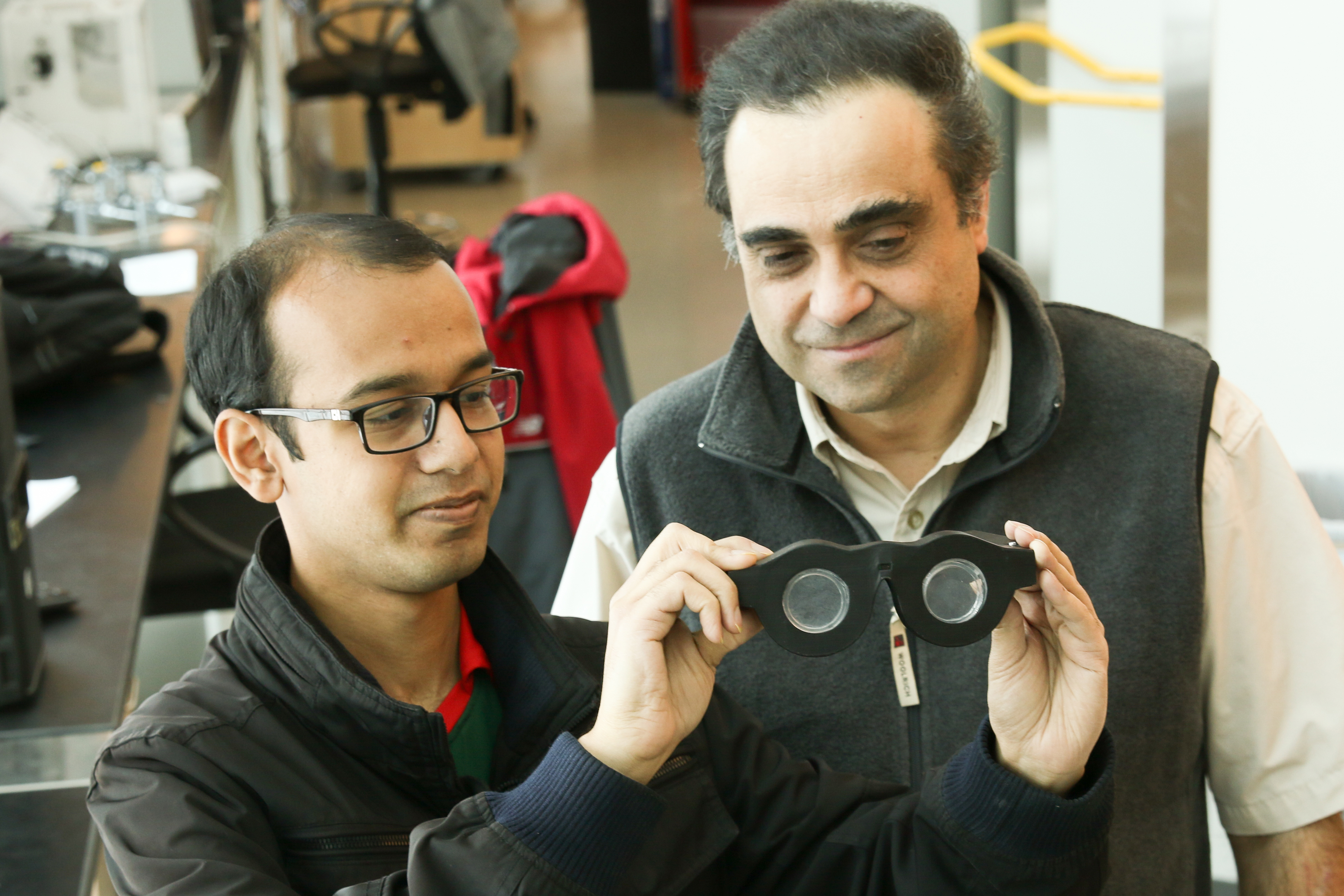 The days of wearing bifocals or constantly swapping reading glasses may soon be over, thanks to the new 'smart glasses' developed by scientists, including one of Indian origin, that can automatically adjust the focus on what a person is seeing, whether it is far away or close.The glasses developed by researchers at University of Utah in the U.S. contain lenses made of glycerin, a thick colourless liquid enclosed by flexible rubber-like membranes in the front and back. The rear membrane in each lens is connected to a series of three mechanical actuators that push the membrane back and forth like a transparent piston, changing the curvature of the liquid lens and the focal length between the lens and the eye. When the wearer looks at an object, the meter instantly measures the distance and tells the actuators how to curve the lenses, researchers said.
India and UAE would work together to counter radicalisation and misuse of religion by groups and countries for inciting hatred and perpetrating acts of terrorism.A joint statement issued at the end of the visit by the UAE crown prince Sheikh Mohammed bin Zayed al Nahyan declared "strong condemnation of and resolute opposition to terrorism in all its forms and manifestations, wherever committed and by whomever, and declared that there could be no justification for terrorism anywhere."While the statement did not mention, it was clearly aimed at Pakistan. It said, "The two sides condemn efforts, including by states, to use religion to justify, sustain and sponsor terrorism against other countries."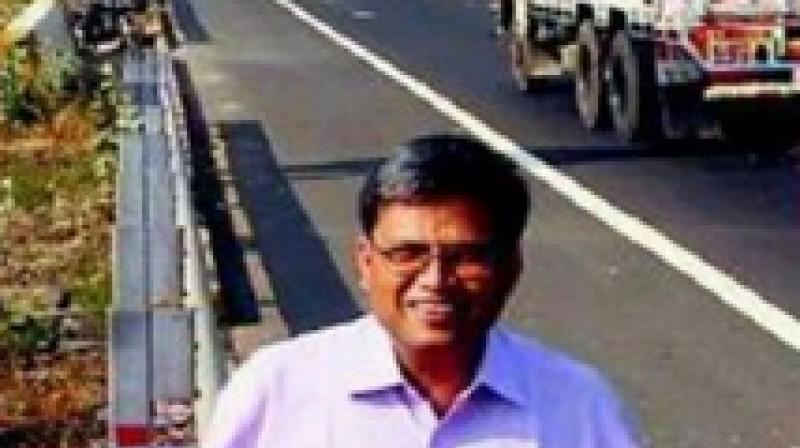 In August 1999, Vadodara-based doctor Subroto Das's car hit a tree beside a highway in the dead of the night, leaving three persons injured. But help arrived only after a harrowing wait of nearly five hours.The helplessness that he and two of his co-travellers experienced on that day led to an initiative that has changed the way a highway accident victim in Gujarat receives help at the earliest possible time."We were on our way to Vadodara when our car hit a tree on the roadside at around 1:30 in the night. All three of us on the car were injured and helpless, but help came only after nearly five hours when dawn broke and a milkman took us to the nearest police station," recalls Dr Das. He is being given padma shri award for his work.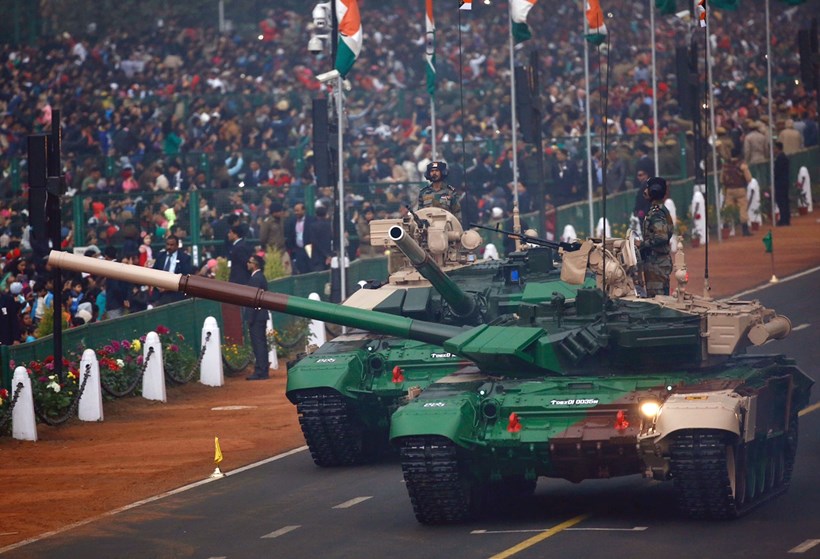 India's 68th Republic Day was celebrated here on Thursday with a display of military strength and cultural diversity in the presence of the Crown Prince of Abu Dhabi Sheikh Mohamed bin Zayed Al Nahyan as the chief guest.Early morning rain and an intermittent drizzle at Rajpath failed to dampen the spirits as the elite Black Cat commandos of the National Security Guards (NSG) and the indigenously built Tejas Light Combat Aircraft (LCA) made their debut at the parade. Both received loud cheers from the public.This is the first time in over three decades that an indigenous fighter aircraft has flown on Rajpath since the Marut developed by Hindustan Aeronautics Limited (HAL) in the 1960s.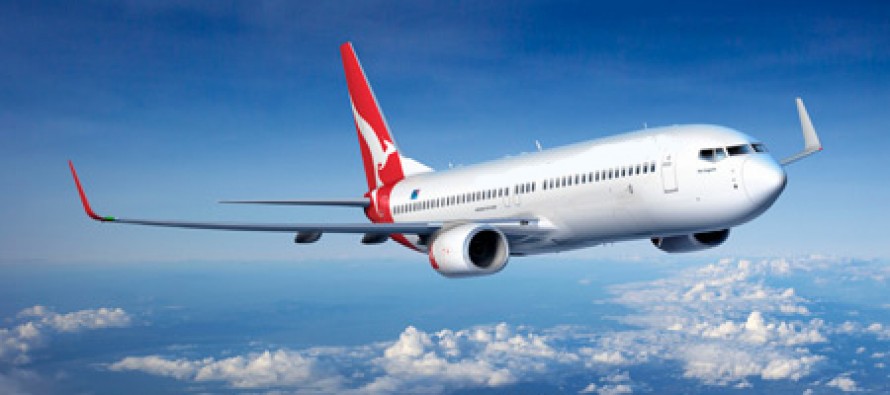 At a time when flight delays at Indian airports have become endemic and passengers troubled regularly by long waits to take off and land, the Airports Authority of India (AAI) on R-Day launched its "central – air traffic flow management(C-ATFM)" to cut flight delays. Airlines say Mumbai has become a "black spot" for flight delays due to air traffic congestion, followed by other busy airports like Delhi.AAI chairman Guruprasad Mohapatra, who opened the dedicated C-ATFM facility at Delhi's new air traffic services complex on Thursday, said the authority is implementing this system at all major airports and then the entire Indian airspace.
NEWS 27/1/17 WORLD
Brazilian police issued an arrest warrant Thursday for a businessman famous for amassing and then losing a multibillion-dollar fortune, the latest move in a wide-ranging corruption proberoiling Latin America's largest nation.
Federal police said they have asked Interpol for help locating Eike Batista, who is out of the country, possibly in New York, and said he is considered a fugitive. A lawyer for Batista issued a statement saying he was abroad on business but would return "soon" and turn himself in.
British Prime Minister Theresa May headed to the United States on Thursday where she will be the first foreign leader to meet President Donald Trump, with post-Brexit trade top of the agenda.There are high hopes in Westminster for the visit as she has promised a thriving economy after Britain leaves the European Union and the meeting will be closely watched in Washington for clues on Trump's foreign policy.While Trump has been an avid supporter of Brexit, which he believes mirrors his own anti-establishment rise to the White House, his criticism of mainstream politics and calls for a protectionist trade regime could prove problematic for May.
Russian Ambassador Alexander Kadakin died on Thursday in Delhi, in the land he had in 2013 called his Karma Bhoomi, (land of work), Gnyana Bhoomi (land of learning) and Prem-Maitri Bhoomi (land of love and friendship).As he said that to an audience in Delhi, Mr. Kadakin added with a guffaw, "It is also my Tapa Bhumi (land of meditation), especially in the hot season here." The play on the word taap (temperature) and tap (meditation) wasn't just about clever wordplay: for the Ambassador, who by then was already the longest serving diplomat in India, it was a show of how well he understood both the country, and Hindi.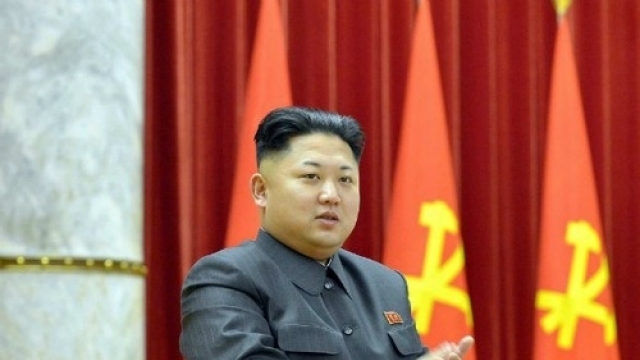 China has released a new list of items banned for export to North Korea, following a new round of United Nations sanctions and complaints from President Donald Trump that Beijing was not doing enough to pressure its communist neighbor.
A statement from the Commerce Ministry late Wednesday said the items included dual-use technologies that could aid the North's programs to develop nuclear, chemical and biological weapons as well as the missiles to deliver them.
The high-profile murder of Pakistani social media star Qandeel Baloch has taken a new turn after her father retracted his earlier statement and refused to testify against one of the suspects, prompting the police to register a case against him.During a court proceeding yesterday, Qandeel's father and complainant Azeem Baloch refused to testify against Aslam (brother of Qandeel) whom he had earlier declared as one of the suspects in the case.In the FIR, Azeem had alleged that Aslam was involved in the planning of the murder of 25-year-old Qandeel.
South Asians lawyers body has condemned the executive orders on immigration signed by President Donald Trump alleging that it encourage racial and religious profiling and almost exclusively target communities of colour."The policies announced yesterday encourage racial and religious profiling and almost exclusively target communities of colour," the South Asian Bar Association of North America (SABA) and the National Asian Pacific American Bar Association (NAPABA) said in a joint statement.There are 1.3 million undocumented Asian Pacific Americans, including those brought to the US as children, whose families will be directly affected by these orders, the statement said.
Read our previous news posts
Comments
comments