News 26/9/2017
National news
Fuel rates up 8% since daily price regime, says ICRA
Petrol and diesel prices have jumped 8% since daily price revision was implemented in mid-June, credit rating agency ICRA said on Tuesday, warning that a sustained price hike can hit demand growth and create inflationary pressures.
The rise in fuel rates can be attributed to a 14% increase in international petrol and diesel prices besides a rise in the commission paid to petrol pump dealers, the agency said in a report.
The retail selling price of petrol in Delhi showed a 7.9% increase from ₹65.23 a litre as on June 17 to ₹70.41.
5 UP cops suspended for dereliction of duty
According to SSP, Rajesh Pandey, the cops were suspended in connection with a case of looting of pilgrims in a bus going to Nagarkot and theft at two medical shops early on Tuesday morning.
 Pandey told TOI that sub-inspector Satyendra Kumar Singh was on duty when the looting incident occurred in his area. He was informed by a passerby that a private bus was being looted, but he neither verified it nor visited the spot. If he had acted on time, the culprits could have been caught, said Pandey.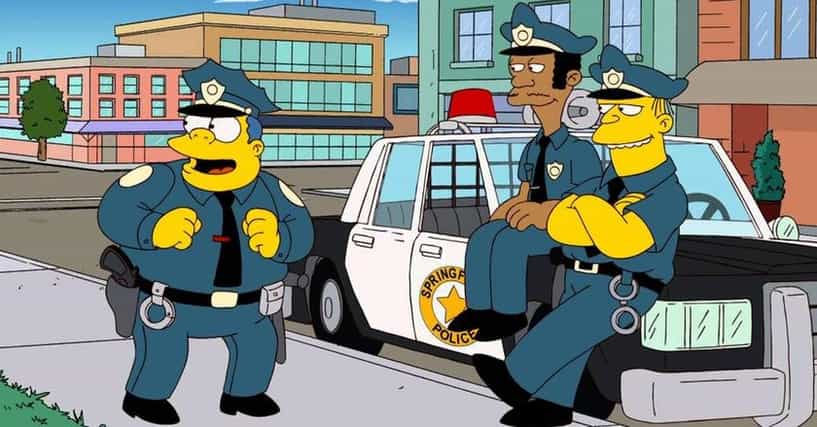 According to police, as per estimate, Rs 5 lakh was looted by suspects from the pilgrims in the bus. The private bus was going from Barauli to Nagarkot when the incident occurred around 3:30am under Gabhana police jurisdiction. The bus driver had reportedly taken an internal route to avoid paying toll tax and when they were around few kilometers away from Gabhana toll plaza they found the road blocked by a tree. When the bus driver stopped, nearly 8-10 people allegedly entered the bus and looted the pilgrims of their cash and jewellery.
Barauli MLA Dalbeer Singh Chaudhary said he was shocked to learn about the incident. He said someone informed the police, but they didn't bother to check while the SSP got the information from the control room. He said he asked SSP to take action against police personnel
Honest politician suffers most, I have experienced it: Rahul Gandhi in Rajkot
Congress Vice-President Rahul Gandhi on Tuesday reiterated his criticism of the Narendra Modi-led central government, insisting that small and medium businesses will help in generating employment for youth. His comments come at a time when the BJP government is battling a public perception of economic mismanagement after GDP slumped to a three-year low in the June quarter. "Rozgaar agar aayega toh small aur medium businesses se hi ayega(Employment can only be generated via small and medium businesses)," Rahul Gandhi was quoted as saying by ANI.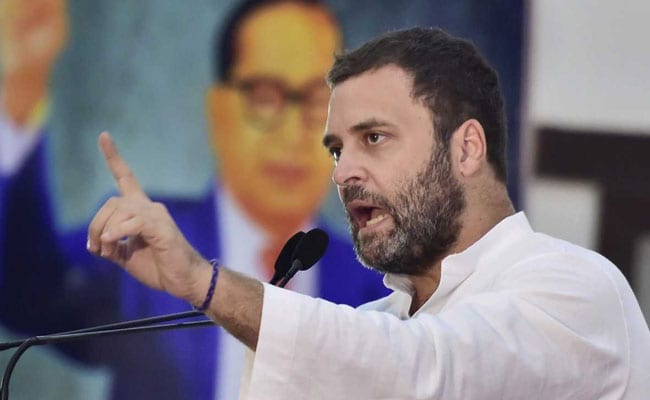 The Congress leader kept targeting the Centre over the hasty rollout of Goods and Services Tax (GST) and demonetisation. He stated that there was no planning in the implementation of GST. "Dr Manmohan Singh immediately after PM Modi's announcement of demonetisation had said it is a criminal act," Gandhi said during an interaction with the business community in Rajkot.
Will not send troops to Afghanistan: Nirmala Sitharaman
India will continue its development and medical assistance to Afghanistan but will not send troops, Defence Minister Nirmala Sitharaman said on Tuesday.
"There shall not be any boots on the ground from India," Ms. Sitharaman said in response to questions at a joint press conference with her U.S. counterpart, James Mattis.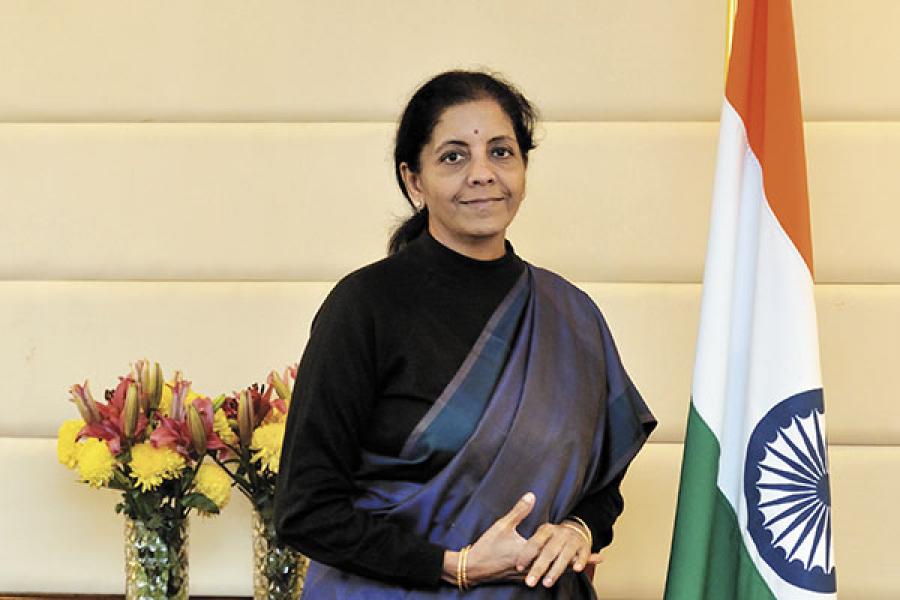 There has been much speculation about India deploying troops in Afghanistan after U.S. President Donald Trump called for greater Indian involvement in the war-torn country.
After delegation-level discussions between the two Ministers, India and the U.S also resolved to eradicate safe havens for terrorists across the globe.
British NRI, friend shot at by cattle smugglers in Gurugram
GURUGRAM: In a shocking event, a British resident and her female friend were attacked by the cattle mafia in the district. The incident took place on Sohna Road on Monday. The assailants shot at and threw a live cow at the women's moving car. An FIR has been registered at the Sohna City police station in this matter.


Sonia Sharma, a British resident, and her friend Archie Baranwal were going towards Mewat in their car when they spotted a pick-up truck (RJ 32 GA 2303) carrying cattle. The animals were tied and were clearly stuffed into the small vehicle. Surprisingly, there were no rear tyres in the vehicle and yet it was speeding towards Mewat from Gurugram on just the rims.
Sasikala shot video of Jayalalithaa before her death: TTV Dinakaran
AIADMK deputy general secretary T T V Dinakaran on Monday said his aunt V K Sasikala had shot a video of J Jayalalithaa on a hospital bed and this would be submitted to those investigating the former Chief Minister's death.
The announcement came on a day the Tamil Nadu government appointed a retired high court judge to head an inquiry commission to probe Jayalalithaa's hospitalisation and death.
State ministers who are supporting the unified AIADMK ruling the state had recently raised allegations against the Sasikala family and claimed that party leaders were forced to narrate false stories about Jayalalithaa during her hospitalisation.
Surrender will be "easiest way out", Delhi High Court tells Honeypreet
The Delhi High Court on Tuesday reserved its order on the transit anticipatory bail plea of Honeypreet Insan, the adopted daughter of jailed Dera Sacha Dauda chief Ram Rahim, saying the "easiest way out" for her would be to surrender.
Justice Sangita Dhingra Sehgal, after hearing arguments on behalf of Honeypreet and the police of Delhi and Haryana, said she would pass an order on it.
The order is likely to be pronounced later on Tuesday.
"The easiest way out for you would be to surrender," the court observed.
Honeypreet has been on the run since the conviction of Ram Rahim in two rape cases. She is facing a case of sedition for allegedly inciting violence in Haryana after the Dera chief's conviction.
Ghatkopar building crash: Shitap withdraws bail plea from HC
MUMBAI: Sunil Shitap who had moved the Bombay high court for bail as an accused in the Ghatkopar building collapse case withdrew his plea and will approach the sessions court now since the chargesheet has been filed in the case.
The prosecutor informed the HC that police had filed its chargesheet on September 22 before a magistrate in Vikroli. He has been accused of culpable homicide not amounting to murder under Section 304-II of the Indian Penal Code (IPC) which attracts 10 years' imprisonment.
Since a chargesheet signals the end of investigation, Shitap can now move the sessions court again citing changes in circumstances. Last month the sessions court had rejected his plea for bail citing ongoing investigations, prompting his move in the HC.
James Mattis meets PM Modi, discusses enhanced Indo-US cooperation
Enhanced cooperation between India and the US, regionally and globally, in pursuing shared priorities for peace, stability and combating terrorism were discussed when visiting Secretary of Defence James Mattis met Prime Minister Narendra Modi here today.
During the meeting, Modi appreciated the close engagement between India and the US on regional and global issues of mutual concern, according to a PMO statement. The prime minister recalled his "wide-ranging, candid, and fruitful discussions" with President Donald Trump during his visit to the United States in June this year, the statement said. Also Read: India won't deploy troops in Afghanistan: Defence Minister Nirmala Sitharaman
International News
Pakistan not to import Indian tomatoes though prices soar
Pakistan will not import tomatoes from India though its price has shot up to 300 Pakistani rupees (PKR) per kg in parts of the country, Minister for Food Security Sikandar Hayat Bosan has said, amidst a chill in bilateral ties.
Pakistan is currently facing a shortage of tomatoes in the domestic market. While imports from India fill the gap each year, the move to bar containers from entering the country from across the border have created a huge demand-supply gap, the Express Tribune reported.
Local vendors are currently waiting for Sindh's produce to reach the market, the report said.
War on Korean peninsula will have no winner, says China
China said on Tuesday war on the Korean peninsula will have no winner, after North Korea's foreign minister said US President Donald Trump had declared war on the North and that Pyongyang reserved the right to take countermeasures. Chinese Foreign Ministry spokesman Lu Kang said Beijing hopes that US and North Korean politicians can realize that resorting to military means would never be a viable way out.
China also disapproved of the escalation of the war of words between the United States and North Korea, Lu told a daily news briefing in Beijing.
Meanwhile, commenting on the situation, Kremlin spokesperson Dmitry Peskov said actions leading to escalation of tensions are undesirable and fraught with very dangerous consequences.
Donald Trump to host Thai PM on October 3: White House
WASHINGTON: US President Donald Trump will host Thai junta chief Prayut Chan-O-Chaat the White House on October 3 as the pair seek to enhance warming ties and cooperation.During the visit, which follows an invitation Trump extended during an April phone call, the pair will "discuss ways to strengthen and broaden bilateral relations and enhance cooperation in the Indo-Pacific region," the White House said in a statement.
 A coup orchestrated by former Thai army chief Prayut had strained ties with the US administration, as the military jailed dissidents, banned protests and ramped up prosecutions under the kingdom's draconian lese majeste law, although he met Trump's predecessor Barack Obama during a ASEAN-US summit in California last year.
Rohingya crisis: Rights group accuses Myanmar of crimes against humanity in Rakhine
Myanmar is committing crimes against humanity in its campaign against Muslim insurgents in Rakhine state, Human Rights Watch said on Tuesday, and it called for the U.N. Security Council to impose sanctions and an arms embargo.
A government spokesman was not immediately available for comment but Myanmar has rejected U.N. accusations that its forces are engaged in ethnic cleansing against Rohingya Muslims in response to coordinated attacks by Rohingya insurgents on the security forces on Aug. 25.
Myanmar says its forces are fighting terrorists responsible for attacking the police and the army, killing civilians and torching villages. The military campaign has sent nearly 440,000 refugees fleeing to Bangladesh, most of them Rohingya. They have accused the security forces and Buddhist vigilantes of trying to drive Rohingya out of Buddhist-majority Myanmar.
Russian bombers fire cruise missiles at Islamic State targets in Syria
Russian Tu-95 strategic bombers have fired cruise missiles at Islamic State targets in Syria's Deir al-Zor and Idlib provinces, the RIA news agency quoted Russia's Defence Ministry as saying on Tuesday.
The strikes were carried out at a safe distance from U.S. special forces and U.S.-backed militias, the ministry was cited as saying.
Comments
comments