NEWS 25/1/17
NEWS 25/1/17 INDIA
In a first, the Delhi Police contingent will be seen carrying INSAS rifles instead of the old .303 bore guns at the Republic Day parade this year."As INSAS has become a part of our core weaponry over the last couple of years, it should be carried by our marching contingents," Special Commissioner of Police (armed police and training) R S Krishnia said.The INSAS, a modified version of the old self-loading rifle (SLR), was inducted in Delhi Police in 2005. All personnel now use INSAS rifles on duty because of their light weight. It is manufactured by the Ordnance Factories Board in Tiruchirappalli, Kanpur and Ishapore Arsenal.
The Reserve Bank of India has admitted it has no confirmed data of the number or value of fake currencies detected since the demonetisation of Rs 500 and Rs 1,000 notes, a RTI query has revealed. "We presently don't have the confirmed data on this query," said a reply from the RBI's Department of Currency Management (Forged Note Vigilance Division), to prominent activist Anil V Galgali.In a pointed query, Galgali had asked RBI to provide details of the number or value of the fake currencies detected post-demonetisation, the name of the banks, dates, etc, between November 08-December 10, 2016."However, the RBI has made it clear that nearly 11 weeks later, it has simply no data available on this crucial aspect. So the government's claims to demonetise as a weapon to kill fake currency is proving hollow," Galgali told IANS.
New Delhi: The Congress party, which had lauded Priyanka Gandhi's role in cobbling together an alliance with Samajwadi Party (SP) in Uttar Pradesh, was on Monday evasive about the part she could play in the party in future.Congress spokesperson Ajoy Kumar said Priyanka, who had hitherto limited herself to Amethi and Rae Bareli Parliamentary seats represented by her brother Rahul Gandhi and mother Sonia respectively, played an "active role" along with senior leader Ghulam Nabi Azad in putting together an alliance with SP. Kumar said Priyanka was following "instructions" from Congress vice-president Rahul Gandhi, "who can assign a role to any party worker".
Anaesthesiologist Gayatri Patankar had arrived from Dubai and just cleared customs when she saw an obese man in his mid-50s slumped on a wheelchair with a crowd gathered around him, around 11.30 p.m."The onlookers informed that he suddenly fell and lost consciousness, I checked and he was cyanosed, limp and pulseless," Patankar said.As the Mumbai International Airport Ltd. medical emergency team was summoned, she wasted no time and placed him on the floor and gave him a cardiac massage.A medical team arrived with an emergency kit and they continued CPR on the patient, giving shocks with a defibrillator.After the third shock, the patient started breathing and the airport medical team also reached by then at the spot.The patient, said to be from Mumbai, who arrived by an international flight, was administered certain injections and medicines.
India on Tuesday conducted the second successful test of the Guided Pinaka rocket from the Integrated Test Range (ITR) launch pad at Chandipur in Odisha.The Defence Research and Development Organisation (DRDO) successfully test fired the Pinaka Multi Barrel Rocket System around 12.45 p.m from the ITR in the presence of senior artillery officers, sources said.
The video of a college going girl in Odisha's Jajpur district beating a man, who sexually harassed her, has gone viral on social media.In the grainy video shot on a mobile phone, a girl is seen repeatedly slapping the man as her scooterette lies on the road. She throws several kicks at him while continuing to slap him. The man is then seen apologising profusely while promising not to repeat the 'act' in future.The girl and her friends were reportedly being stalked and harassed by two motorcycle-borne men while they were returning from college.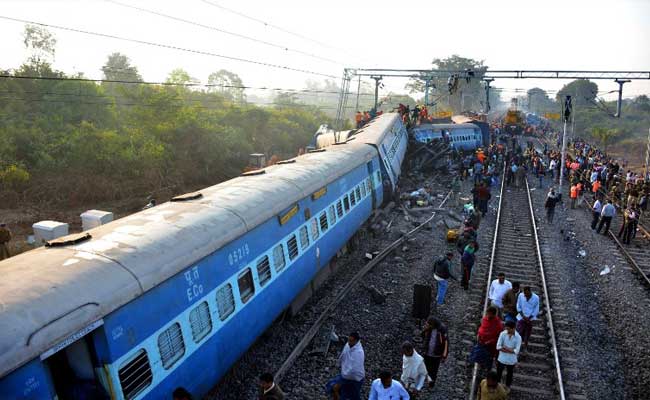 Accusing the Modi government of "abject failure" on railway safety, Congress today asked Prime Minister Narendra Modi to tell the people, who is responsible for the deaths in railway accidents and cited his own speeches on accountability. "Modi ji has made many speeches about Accountability. Who is accountable for the increase in Railway Deaths, Modi ji? We demand that for all these accidents, we want to ask the Prime Minister, who is responsible & what action will be taken?," Congress spokesperson Ajoy Kumar said."The Indian National Congress would like to ask the Modi Government as to who is accountable for this continuous loss of innocent lives. Is there a deliberate neglect of duties which is resulting in these mishaps? It is high time someone took responsibility for the present mess," he said. The Congress spokesperson said the rail accident due to the derailment of Jagdalpur-Bhubaneswar Hirakhand Express is the third major train accident in the past two months, resulting in the death of 40 innocent lives and it is the fifth such accident in the past six months.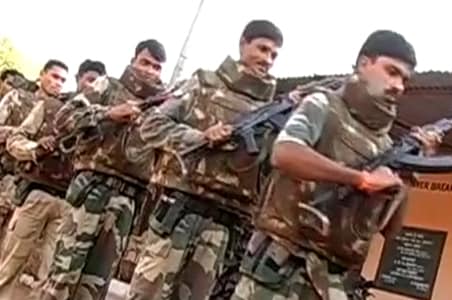 Come February and the C-60 commandos and special police forces operating in Maoist-affected Gadchiroli district will be getting state-of-the-art gadgets worth Rs 100 crore to assist them in night combat operations. The procurement comes after it was found that commandos were vulnerable against the guerilla tactics of the Maoists when they are out in the jungle at night. While the force have weapons like Insas rifles, Kalashnikovs, sub-machine guns, grenade launchers, etc, they was virtually no technological support for carrying out night operations, said a senior officer from State Police Headquarters.Sources said that just the last one week witnessed four instances of exchange of fire between Maoists and the commandos during late night operations in the thick forested areas of the district bordering Chhattisgarh.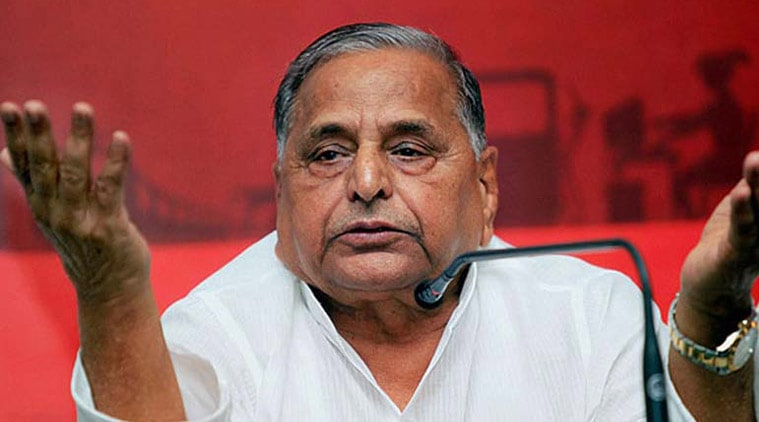 Samajwadi Party supremo Mulayam Singh Yadav on Thursday said the "sudden ban" on high denomination notes showed the NDA government did not keep the plight of people in mind and took the decision with an eye on Assembly elections."The sudden ban on high denomination notes has caused immense hardships to commoners, farmers and the poor, the demonetisation has been done by the NDA government with an eye on elections, and not keeping plight of people in mind," he told a press conference.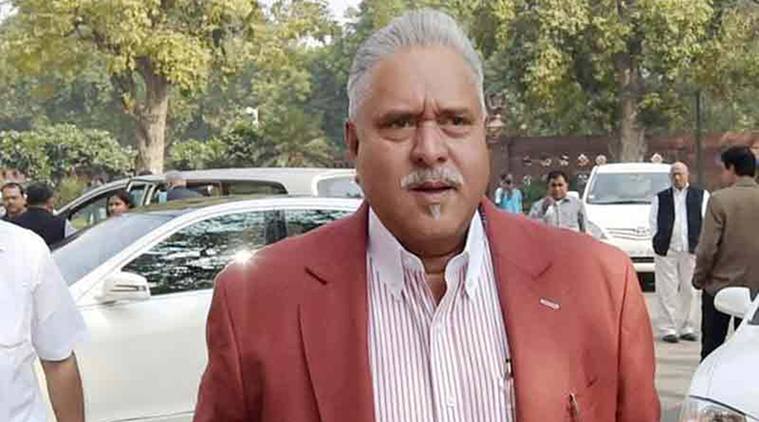 A Delhi court on Friday issued a non-bailable arrest warrant against liquor baron and founder-owner of Kingfisher Airlines Vijay Mallya for allegedly evading summons in a FERA violation case. Mallya has scant regard for the law of the land and has no intention to return to India, the court said. The court also said Mallya's claim that he wants to return to India but his passport has been revoked was malafide and abuse of process.The Supreme Court had earlier asked the liquor baron to appear before it in a case of allegedly evading summons in the FERA violation matter. Advocate N K Matta, appearing for the ED, also told the court that under the provisions of law, Mallya can be given travel documents, even if he has no passport. The ED counsel also opposed Mallya's plea seeking exemption from personal appearance on the ground of lack of passport.
The Income-Tax department has written to the RBI informing it about the alleged illegal malpractices being deployed by a number of cooperative banks after its probe found "serious" difference in accounts, to the tune of multi-crore rupees, in the aftermath of the notes ban. In an analysis report prepared by the department, two specific instances in Mumbai and Pune have been reported where it was found that over Rs 113 crore "excess amount" of old demonetised notes was reported by two banks to the banking regulator in order to generate black funds.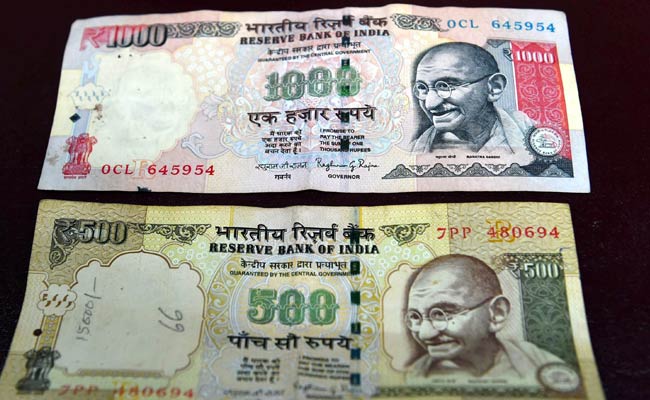 The Ministry of Finance Monday imposed fresh restrictions on bank deposits till December 30.For amounts exceeding Rs 5000 in old Rs 500 and Rs 1000 notes, they can now be deposited only once per bank account. The money will be credited to the account only after receiving a satisfactory reply from the customer as to why the amount couldn't be deposited earlier, the Economic Affairs Department said.Also, an equivalent value of specified bank notes tendered may be credited to a third party account, provided specific authorisation by the third party.
NEWS 25/1/17 WORLD
Prime Minister Theresa May's plans to start the process of Britain leaving the European Union by the end of March are unlikely to be hindered or slowed by Tuesday's Supreme Court ruling the government must seek parliamentary approval.In the ruling, judges on Britain's top judicial body upheld an earlier High Court decision that lawmakers had to give their assent before May can invoke Article 50 of the Lisbon Treaty which formally starts two-years of divorce talks.However, the legal defeat, while an inconvenience and embarrassment for the government, is not expected to delay its Brexit timetable or, as some investors and pro-EU supporters hope, make it possible to stop Britain leaving the bloc.Part of this is because the opposition is divided.
An Afghan Defense Ministry official says the Taliban have launched nearly 19,000 attacks throughout the country in the last 10 months. By comparison the Afghan National Security Forces carried out roughly 700 counter-insurgency operations during the same period.Afghan Defense Ministry spokesman Dawlat Waziri said Tuesday he didn't have a comparative figure from the previous year, "but this year it was much worse for the number of attacks by the Taliban."While fighting traditionally eases during the winter months, observers say the attacks this year have continued at a steady pace.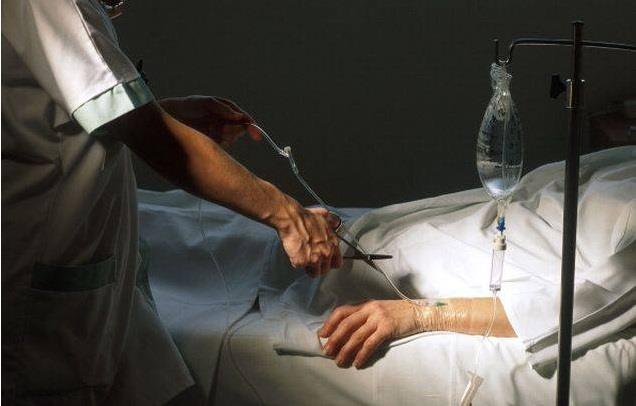 Desperate to end their suffering, an impoverished Bangladeshi father has begged permission to kill three terminally ill members of his family, sparking a rare debate about euthanasia in a deeply conservative society."I have taken care of them for years. I took them to hospitals in Bangladesh and India, I sold my shop to pay for their treatment but now I'm broke," said Tofazzal Hossain as he describes his years-long struggle to cope with the costs of looking after his two sons and grandson."The government should decide what it wants to do with them. They are suffering and have no hope of recovery. I can't bear it any longer."
After being repeatedly pressed about President Donald Trump's unsubstantiated claims that "millions" of people voted illegally in the presidential election, White House press secretary Sean Spicer left the door open to a possible investigation into the claims during a press briefing Tuesday.On Monday, Trump said during a meeting with congressional leaders in the White House that "3 to 5 million illegals" voted, according to two Democratic aides who spoke on condition of anonymity.Spicer told reporters Tuesday "maybe we will" launch an investigation into Trump's claims."Anything's possible, I think, at some point," he added. "There is no investigation. I said it was possible. Anything is possible. It was a hypothetical question."The new US administration of President Donald Trump vowed on Monday that the United States would prevent China from taking over territory in international waters in the South China Sea, something Chinese state media has warned would require Washington to "wage war."The comments at a briefing from White House spokesman Sean Spicer signaled a sharp departure from years of cautious US handling of China's assertive pursuit of territory claims in Asia, just days after Trump took office on Friday.
Read our previous news post
Comments
comments