News 23/6/2017
Army's search for basic assault rifle set to start again,The Army's continued efforts to procure a basic assault rifle is all set to start again. Specifications for a new 7.62mm assault rifle are expected to be finalised in the next few days after which a global tender will be issued. This comes even as the Army has rejected the indigenous rifle developed by the Ordnance Factory Board (OFB) which is currently undergoing trials.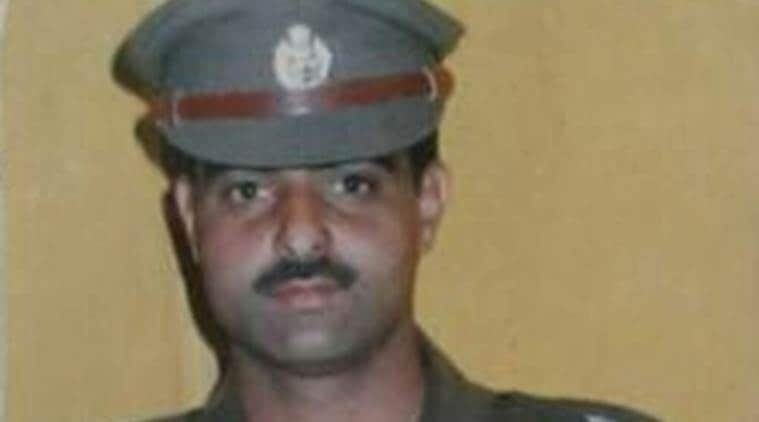 Nowhatta mob lynching: DySP Mohammed Ayub Pandith beaten to death near Jamia Masjid, An irate mob on Friday lynched a senior police officer Deputy Superintendent Mohammed Ayub Pandith near Jamia Masjid in Nowhatta area of Jammu and Kashmir's capital Srinagar after he allegedly opened fire at a group of people who caught him clicking pictures near a mosque. Three people were injured in the firing. The incident happened during prayers at around 12 am. Curfew has been imposed in the area.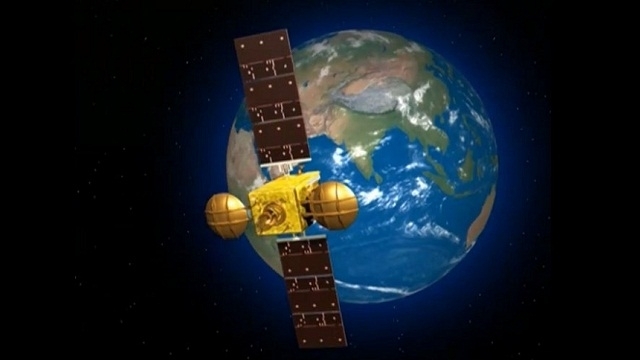 Nasa launches world's lightest satellite designed by 18-year-old TN student, On Thursday, India once again broke a global space record by launching the world's lightest satellite weighing a mere 64 grams, called Kalamsat, designed and developed not by professional space scientists and engineers, but by 18-year-old Tamil Nadu student Rifath Sharook and his team.
Palaniswami opposes probe by CBI into sting operation, Chief Minister Edappadi K. Palaniswami on Thursday opposed the plea moved by the Dravida Munnetra Kazhagam in the Madras High Court seeking a probe by the CBI and the Directorate of Revenue Intelligence (DRI) into the sting operation in which two MLAs belonging to rival AIADMK factions claimed money was offered to legislators to buy their support in February this year.
Congress criticises 'waste of public money' on Modi events, Congress leaders Thursday criticised the local authorities for going overboard and spending public money for organising events during Prime Minister Narendra Modi's visit to the city on June 29 to "formally release" Narmada water into Aji dam. Kunvarji Bavaliya, former MP from Rajkot, and Indranil Rajyaguru, sitting Congress MLA from Rajkot (east), held a press conference and claimed that authorities were spending more money for setting up domes and organising public entertainment events, than for aid to be given away to divyangs by the PM.
School students take ill after consuming noon meal, As many as 55 students of a government school at Sivagiri fell ill after they consumed the food provided in the school under the noon meal scheme on Thursday. The students were admitted in the government hospital and are recovering, said officials. District collector, S Prabhakaran, visited the hospital and inquired with the students said that a through probe would be ordered to find the cause of the illness. The students and their parents alleged that they found a lizard in the food, which caused the illness. "We spotted a lizard in the cooked food kept in the kitchen," a student told the collector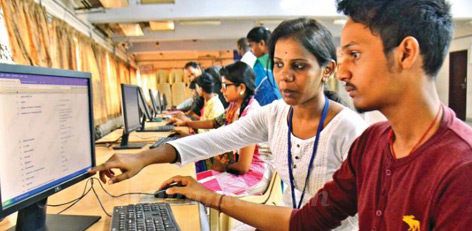 Anna varsity releases engineering merit list, Anna University has decided to put on hold engineering admission till the counselling for MBBS/BDS is completed, Higher Education Minister K.P. Anbalagan announced on Thursday. Though he released the merit list for counselling for single window admission through the Tamil Nadu Engineering Admission, 2017, he said that with nearly 5,000 candidates found eligible for medicine based on their cut-off marks, the department decided to wait for the medical counselling to get over. It was decided to postpone the counselling as the State followed a system wherein once allotted, a seat could not be re-allotted if it fell vacant, he said.
Man held for molesting two students in Gurgaon, Sonipat Police have arrested a man for sexually harassing two college students, on Gurgaon's MG Road, last week. The accused has been identified as Ravinder, a resident of Delhi who works as a taxi driver. According to police, the incident occurred around 10 pm on June 16 when the two women  both students at a private university in Sonipat  decided to go to MG Road to buy liquor.
Producer appeals to CM Mamata Banerjee for intervention in UK shooting row, In round one of the war between a production house and the Federation of Cine Technicians and Workers of Eastern India (FCTWEI), Swarup Biswas emerged as the winner. The casualty was the first day's shoot of Joydeep Mukherjee's 'Chalbaaz' starring Subhashree Ganguly and Shakib Khan in the UK. Meanwhile, producer Himanshu Dhanuka has appealed to chief minister Mamata Banerjee requesting her intervention.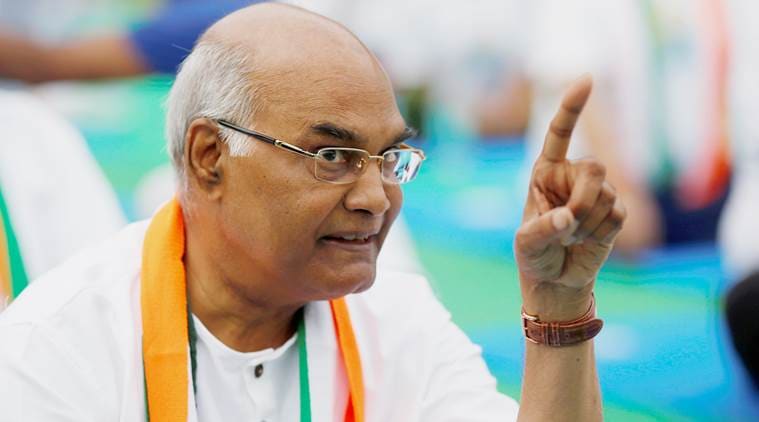 Kovind likely to be in Lucknow on Monday, Chief Minister Yogi Adityanath and his deputy, Keshav Prasad Maurya, arrived in New Delhi on Thursday evening to attend Ram Nath Kovind's nomination ceremony. While Adityanath is a Lok Sabha member from Gorakhpur, Maurya is the MP from Phoolpur.
World News
At least 34 killed in suicide blast in southern Afghanistan, A car bomb exploded outside a bank in Lashkar Gah, capital of the southern Afghan province of Helmand on Thursday, killing and wounding dozens of civilians and members of the security forces waiting to collect their pay, officials said.Omar Zwak, spokesman for the provincial governor, said at least 34 people had been killed and more than 60 wounded, including members of the police and army, civilians and staff of the New Kabul Bank branch where the attack took place.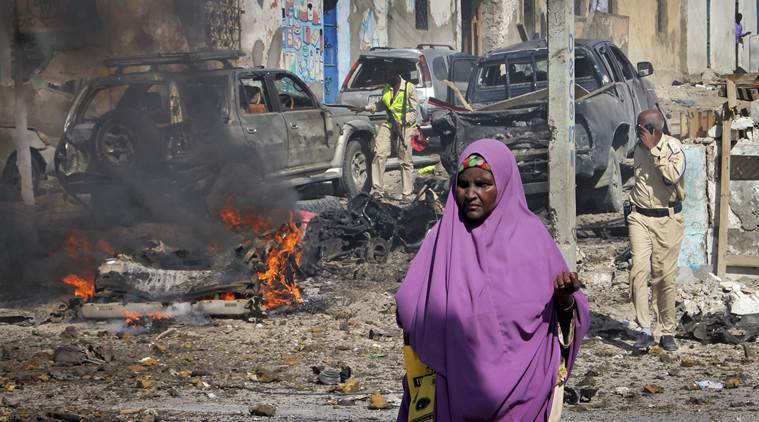 Somalia suicide attack: 7 dead in Mogadishu police station blast, At least seven people are dead and a dozen wounded after a suicide car bomb blast at a police station in Somalia's capital, police and an ambulance service said Thursday. The bomber was trying to drive into the Waberi district's police station gate but detonated against the wall instead, Capt. Mohamed Hussein told The Associated Press.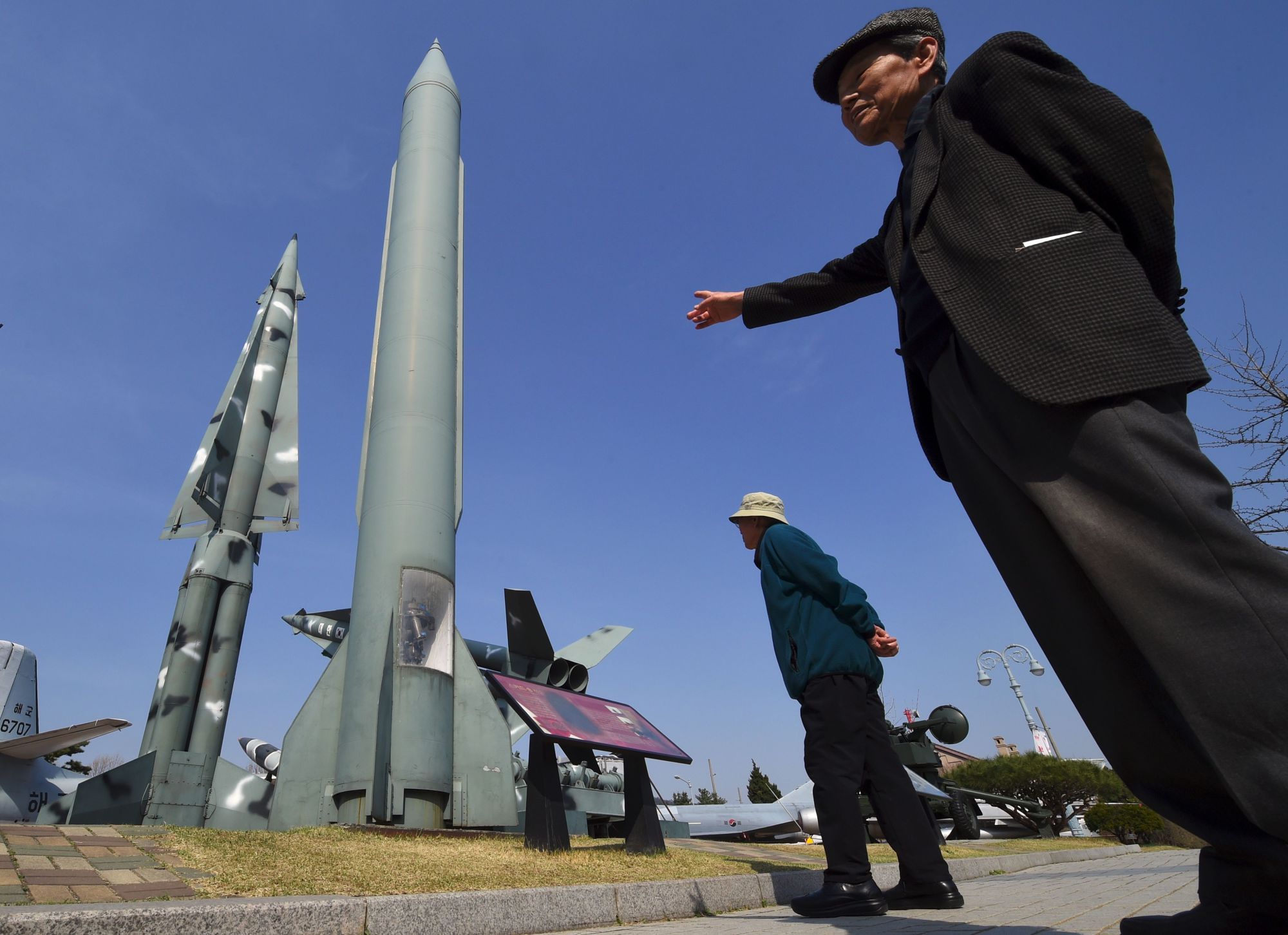 North Korea conducts rocket engine test: US official, North Korea has tested a rocket engine that could potentially be fitted to an intercontinental ballistic missile, a US official told AFP on Thursday, amid soaring tensions over Kim Jong-Un's nuclear weapons program. "A rocket engine was tested today," the US official said on condition of anonymity, without providing any details. News of the test came one day after US Secretary of State Rex Tillerson urged China, Pyongyang's sole ally, to put more pressure on the North to rein in its atomic weapons and ballistic missile programs.
Magnitude 6.8 earthquake recorded off Guatemalan coast: Report, A magnitude 6.8 earthquake hit the Pacific coast off Guatemala, news agency AP quoted the US Geological Survey as saying. According to AP, residents of Guatemala City felt tremors around 6:31 am local time, but no immediate reports of what damage it may have caused were available.
Church of England head says it 'colluded with' sex abuse, The head of the Church of England has said that the institution "colluded" with and helped to hide the longterm sexual abuse of young men by one of its former bishops. Justin Welby, the Archbishop of Canterbury, made the statement on June 22, 2017 as the church published a review of how it handled the case of former bishop Peter Ball, who was convicted and imprisoned in 2015 after pleading guilty to offences including two counts of indecent assault.
Read previous news posts
News 22/6/2017
News 21/6/2017
News 20/6/2017
Comments
comments