News 23/03/2017
Drop in incidents on LoC after surgical strikes: govt, Ceasefire violations by Pakistan have come down: Minister, The Centre told the Rajya Sabha on Wednesday that ceasefire violations and casualties on the Indian side of the Line of Control (LoC) and the International Border had come down after the surgical strikes last year. The Centre was replying to a question whether terrorist activities had increased after the surgical strikes. "The ceasefire violations by Pakistan have come down post-surgical strikes. There were 228 ceasefire violations at the LoC in 2016 and 221 at the IB [international border]. However, till February 2017, there have only been 22 ceasefire violations and six on the IB," Minister of State for Home Affairs Hansraj Gangaram Ahir said.
Delhi civic poll dates altered due to CBSE exams, State Election Commission on Wednesday postponed the municipal elections to April 23 and the counting to April 26 due to CBSE Class XII examinations, State Election Commissioner S K Srivastava said. Earlier the polling was scheduled to April 22 and counting on April 25. The schedule of all other election activities, like filing, withdrawal and scrutiny of nominations remain unchanged.
AIADMK symbol frozen as Sasikala faction illegally usurped general secretary office: DMK, While the Sasikala faction remained largely unperturbed with the decision, Panneerselvam's camp begged to differ and said they would fight back.Welcoming the Election Commission of India's (ECI) move to freeze the Anna Dravida Munnetra Kazhagam (AIADMK) election symbol, the Dravida Munnetra Kazhagam (DMK) on Thursday said Sasikala Natarajan's faction had tried to illegally usurp the office of party general secretary.
Adityanath keeps key portfolios, U.P. CM directs govt. staff to desist from chewing paan as part of clean drive, Uttar Pradesh Chief Minister Yogi Adityanath has kept over two dozen departments to himself, including the high-profile portfolios — home, revenue, mining and urban housing Ministries. Deputy CM Keshav Prasad Maurya has been allotted the prestigious public works department, food processing, entertainment tax and public enterprises, while Dinesh Sharma, who is also deputy CM, has the higher and secondary education, electronics and information technology, and science and technology.
Karnataka CM primes for election, gets media-savvy with new studio, At a time when hashtags and vlogs are increasingly being used as marketing tools by poll managers, Karnataka chief minister Siddaramaiah does not want to be left behind: He has given the green signal for setting up a video-recording studio at his official residence 'Krishna' in Bengaluru. The CM's strategy, which comes in the run-up to the 2018 assembly elections in the state, is aimed at receiving positive media attention for his government's achievements. The sound-proof studio is coming up on a 20×30 plot inside Krishna, and work is being executed by the state's public works department.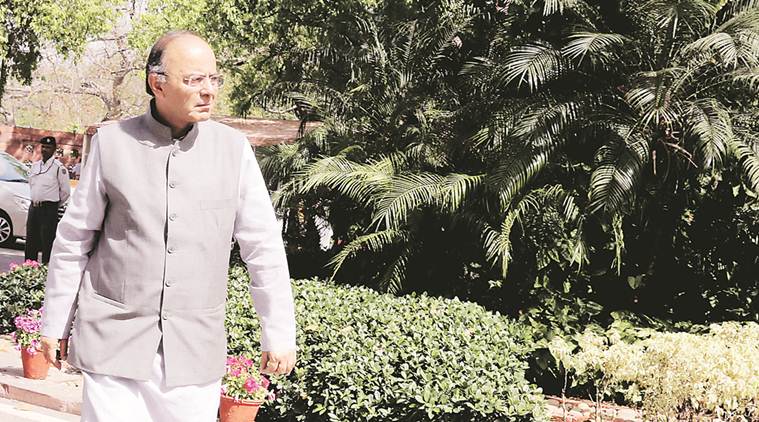 Finance minister Arun Jaitley counters critique: 'Yes, we are' making Aadhaar mandatory', The Bill had 40 official amendments, including the one on reducing the cap on cash transactions from Rs 3 lakh to Rs 2 lakh – effective April 1.LINKING AADHAAR with filing of income tax returns is a way to curb tax evasion, and action will be taken on "big depositors" of discontinued currency who have not replied to the Income Tax department's queries on the source of cash, Finance Minister Arun Jaitley said on Wednesday.
Choice of Adityanath is risky, says Walter Andersen, The recent Assembly elections in five States have established the pre-eminence of the BJP and Prime Minister Narendra Modi in the country's polity. Nistula Hebbar spoke to Professor Walter Andersen, Director of the South Asia Studies Programme at Johns Hopkins University, as well as the co-author (along with Sridhar Damle) of the well regarded book on the RSS — "The Brotherhood in Saffron" — on how the polls will affect relations between the BJP and the RSS, and whether comparisons between Mr. Modi and U.S. President Donald Trump and late Prime Minister Indira Gandhi are fair.
VK Sasikala flooded with hate mail in jail, Incarcerated AIADMK leader VK Sasikala has received a barrage of letters from Tamil Nadu, accusing her of killing J Jayalalithaa. Angry letter-writers have said their curses will haunt Sasikala for ever, sources in Parappana Agrahara central prison said. More than 100 letters, written in Tamil and addressed to 'Sasikala, Central Prison, Parappana Agrahara, Bangalore 560100', have reached the jail since February 15, the day Sasikala stepped into the prison after the Supreme Court upheld her conviction in an illegal wealth case.
Million 'Gulf Wives': Social cost of Tamil Nadu's Rs 60,000 crore 'blood money', First-of-its-kind migration study goes beyond just the economy of remittances; collects a wealth of data on impact on families, children, elderly; draws a detailed profile of the state's emigrant population, A million married women left to look after families, about 2 million children growing up with perhaps just 1 parent around, and about the same number of aged parents struggling alone, far from their children abroad: this snapshot of emigration from Tamil Nadu sums up the social cost of getting an annual remittance of Rs 61,843 crore into the state.
Xiaomi Redmi 4A sale on Amazon, Mi.com at 12 pm: All your questions answered, Redmi 4A from Xiaomi goes on sale on Amazon India and Mi.com today. Here's all you need to know, Redmi 4A, Xiaomi's new budget smartphone priced at Rs 5,999 will be going on sale today on Amazon India and Mi.com. The latter is Xiaomi's own e-commerce portal. Redmi 4A sale takes place just one day before the Redmi 3S and Redmi 3S Prime go on sale on Amazon India.
World News
Five dead after terror attack outside U.K. Parliament, Man rams car into crowd, stabs police officer before being shot dead, A full counter-terrorism operation was under way in London on Wednesday afternoon after an attacker rammed a car into a crowd on Westminster Bridge and then attacked a police officer within the security cordon of the U.K. Parliament at Westminster. Five persons were killed in the incident, including the attacker who was shot dead after he stabbed a police officer, who succumbed to his injuries. Two persons, including a woman, died in the attack on the bridge with several others seriously injured, in what Scotland Yard described as a "terrorist incident."
Pak court may block FB to prevent blasphemy, The Islamabad high court is considering blocking social media sites like Facebook to prevent dissemination of "blasphemous" content against Islam.The court will take the decision on March 27.Blasphemy against Islam is punishable by penalties ranging from fine to death in Pakistan. While hearing a petition, IHC chief justice Shaukat Aziz Siddiqui said, "Block Facebook till the issue is resolved." "We don't need social media if it cannot stop blasphemy ." The petition heard by Justice Siddiqui was filed against five bloggers, Salman Haider, Ahmed Waqas Goraya, Asim Saeed, Ahmed Raza Naseer and Samar Abbas who have been accused of spreading blasphemous content through FB.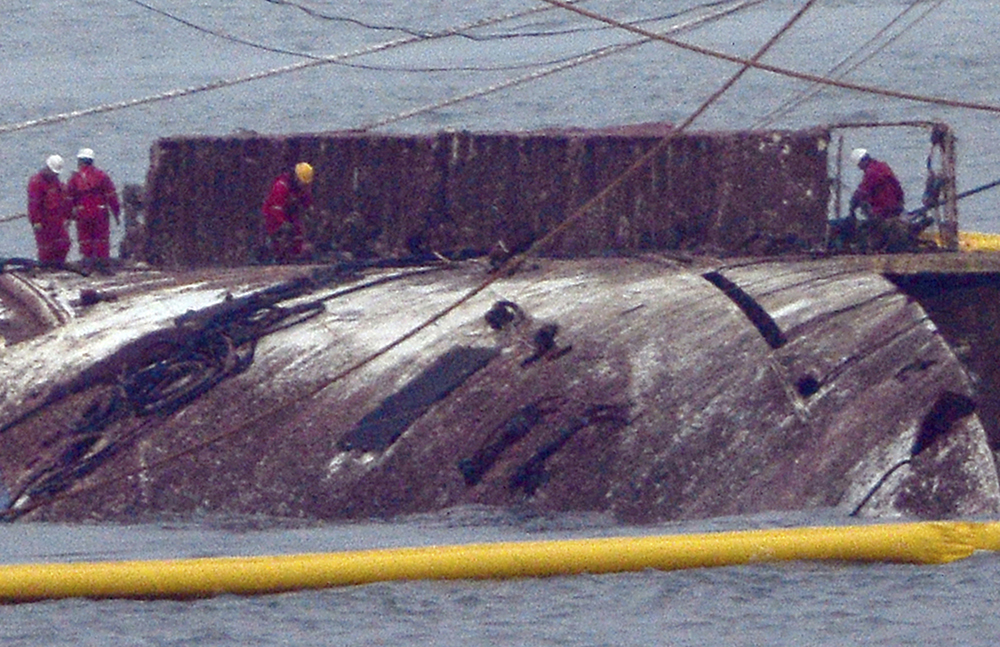 South Korea: Ferry that sank three years ago lifted from sea, The ferry's captain survived and is serving a life sentence after a court found him guilty of committing homicide through "willful negligence" because he fled the ship without issuing an evacuation order.Nearly three years after it capsized and sank into the violent seas off South Korea's southwestern coast, workers slowly pulled up the 6,800-ton ferry Sewol from the water today, an emotional moment for a country that continues to search for closure to one of its deadliest disasters ever.
New platform seeks to unify Hindus in U.S., American Hindu Coalition leaders say the organisation will be unique because of its bipartisan character, A new organisation launched by a group of influential American Hindus, most of them of Indian descent, aspires to emerge as the political platform for all Hindus in the country regardless of their ethnic origin. The American Hindu Coalition (AHC) will be formally inaugurated in May but the group has launched a website and started raising funds online and from selected donors. Though led by Republicans, AHC is a bipartisan platform that will bring together Democrats, independents and anyone who believes in "Hindu enlightenment principles" according to Shekhar Tiwari, chairman of the new organisation.
US: White sword killer went to New York to attack black people, says police, A white US Army veteran from Baltimore bent on making a racist attack took a bus to New York, the "media capital of the world," randomly picked out a black man who was collecting bottles on the street and killed him with a sword, police have said. James Harris Jackson turned himself in at a Times Square police station early Wednesday, about 25 hours after Timothy Caughman staggered into a police precinct bleeding to death.
Read our previous post
News 22/03/2017
News 21/03/2017
Comments
comments