News 22/11/2017
Don't make our pain a public spectacle: Hadiya's father, A family's anguish should not be reduced to a public spectacle or a reality show, father of Akhila, aka Hadiya, beseeched the Supreme Court on Tuesday. Akhila's conversion to Islam and subsequent marriage to a Muslim man in Kerala had caused ripples across the nation. She is scheduled to be personally present before a Bench led by Chief Justice of India Dipak Misra on November 27 to testify whether she converted under duress or of her own free will. Asokan K.M. has filed an application requesting the apex court to interact with his daughter privately, in an in-camera session, and not in the open court. He said members of the "extremist" Popular Front of India was behind his daughter's conversion and marriage.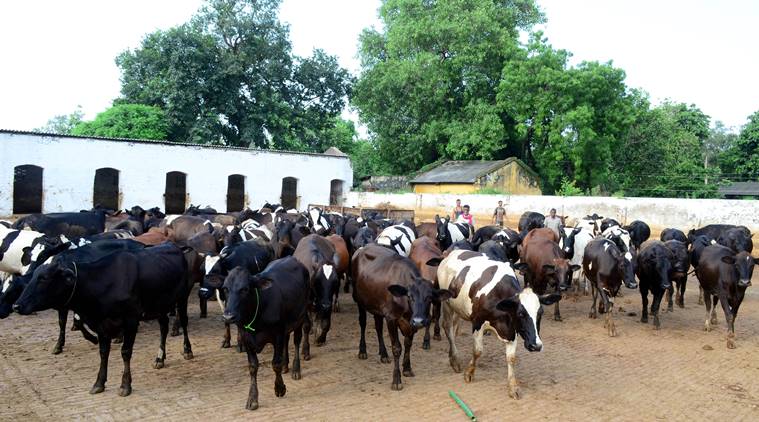 How cow crackdown in Uttar Pradesh feeds old fears and fuels new anger, Barely 500 m from the half-samadhi half-mazaar that is the monument to poet Kabir, Mohammad Asad tells a story about the growing number of abandoned cattle in the Maghar kasba of Sant Kabir Nagar in eastern Uttar Pradesh. "A truck comes here at night. They (Hindu farmers) keep the animals that still give milk and send the others to be let loose here in the dark". An hour away by road, the Hindu farmers of Nooruddin Chak village on the edge of UP Chief Minister Yogi Adityanath's home turf in Gorakhpur are also agitated about the stray cattle. "Our crop has been damaged, 20 quintals have been reduced to five," says Simrita Devi. Here, they have their own version of the truck-and-cattle story.
SC ruling enables massive rise in private sector pensions, In his 37-year career Praveen Kohli hadn't got the kind of hike that he received four years after he retired as a general manager with Haryana Tourism Corporation. On November 1 this year, Kohli's pension rose by nearly 1200%-from Rs 2,372 to Rs 30,592 per month. The windfall was courtesy a Supreme Court order of October 2016 that directed the Employees' Provident Fund Organisation (EPFO) to revise the pension of 12 petitioners under the employee pension scheme (EPS).
BJP observes World Fisheries Day, The BJP on Tuesday observed the World Fisheries Day with the party's State unit president Tamilisai Soundararjan attending an event organised near the Annie Besant statue adjacent to Vivekananda House here on Tuesday. The party organised a temporary exhibition of freshly caught fish. Ms. Soundararajan and senior leader C.P. Radhakrishnan distributed fried fish to attendees and passersby. Despite drawing flak for the party's reaction to the alleged firing on fishermen in Rameswaram, Ms. Soundararajan maintained that the BJP was the only party that worked for the welfare of the fishermen community.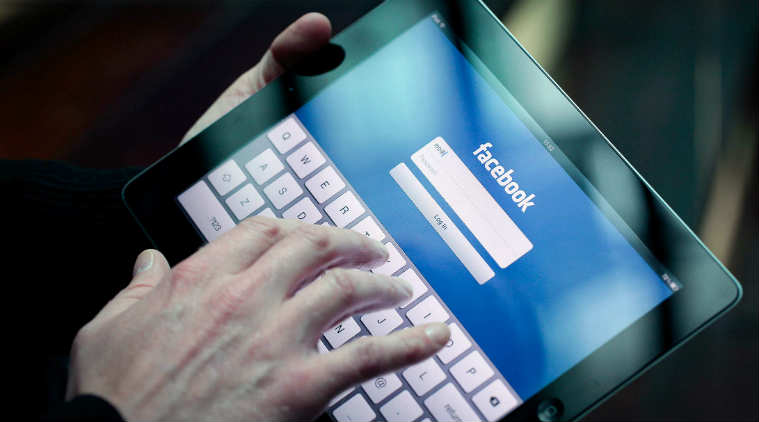 Housewife held for trolling Madras High Court judge on Facebook, A 40-year-old housewife from Vellore, who is an active Facebook user commenting on various social issues, has been arrested for remarks she made against a Madras High Court judge in September. Maha Laxmi was arrested and remanded in Vellore Central prison on Tuesday, Vellore SP P Pakalavan said. "She criticised the judge by name and posted the same on social media," he added. According to police sources in Chennai, Laxmi was one of many people who engaged in trolling Justice N Kirubakaran for his remarks against the Tamil Nadu government school teachers' strike in September. Soon after social media was abuzz with criticism of him, he called for a report on the offensive materials circulated online against him.
Dera chief Gurmeet Ram Rahim Singh lived in bulletproof house, Dera Sacha Sauda (DSS) chief Gurmeet Ram Rahim Singh, who was one of the few persons in the country with Z-plus category security cover, had even made his residence 'Tera Vas" bulletproof. The sanitization of his three-storey house in Sirsa has found that the doors and windows of his residence were bulletproof and all the luxuries of a king. His dressing room had 29 large wooden racks, each 14 feet high, to keep the items. The fully air-conditioned residence was full of expensive vases, large TV screens and other luxury products.
Minister denies Stalin's charge on egg supply, Social Welfare Minister V. Saroja on Tuesday denied allegations that eggs were not being supplied in the noon meal scheme and said eggs were being provided to students in all anganwadis and schools covered under the scheme. In a statement, Ms. Saroja said "The government is monitoring this scheme closely to ensure that there is no disruption despite the increase in price of eggs in the market. The allegations made by the leader of the opposition are completely baseless," she said.
Habibullah Basha, doyen of Madras Bar, dies aged 84, Habibullah Basha, one of the finest jurists belonging to the famed Madras Bar, died in Chennai on Wednesday due to age-related illnesses. He was 84. The senior lawyer was known for his philanthropy. Basha was a founder-director of Apollo Hospitals and was patron of several service and charitable organisations. Junior to legendary Govind Swaminathan, Basha turned down a high court judgeship offered to him when he was hardly 37 years old. In 1986, he declined a direct elevation to the Supreme Court as a judge.
World News
Robert Mugabe resigns as Zimbabwe President, Robert Mugabe resigned as Zimbabwe's President on November 21, shortly after Parliament began an impeachment process to end his nearly four decades of rule. The 93-year old clung on for a week after an Army takeover and expulsion from his own ruling ZANU-PF party, which also told him to leave power. Wild celebrations broke out at a joint sitting of parliament when Speaker Jacob Mudenda announced Mr. Mugabe's resignation and suspended the impeachment procedure.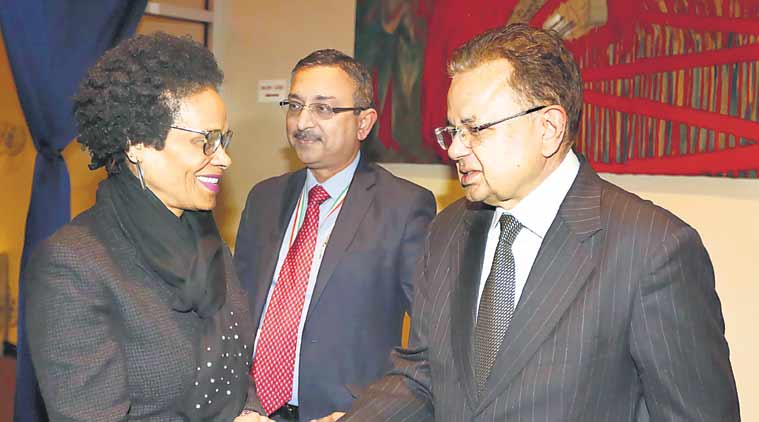 US congrats Dalveer Bhandari on re-election, but 'opposes' expansion of UNSC veto, The US has congratulated Justice Dalveer Bhandari for his re-election to the ICJ, but asserted that it is against any change in the current veto structure of the UN Security Council, even as it favorus a modest expansion of the 15-membered body. India's Dalveer Bhandari was yesterday re-elected to the International Court of Justice (ICJ) with more than two-thirds of the UN members backing him, forcing Britain to withdraw its candidate amidst high drama in the hard-fought race to the world court.
Suicide car bomb kills 21 in town north of Baghdad, A suicide car bomber killed at least 21 people in an attack on a busy market in a town north of Baghdad on Tuesday, a security official said. Dozens more were wounded when the attacker blew up the vehicle in the middle of the fruit and vegetable market in Tuz Khurmatu, the official said. A doctor at the town's general hospital put the number of wounded at 80, some of them lightly injured. There was no immediate claim of responsibility.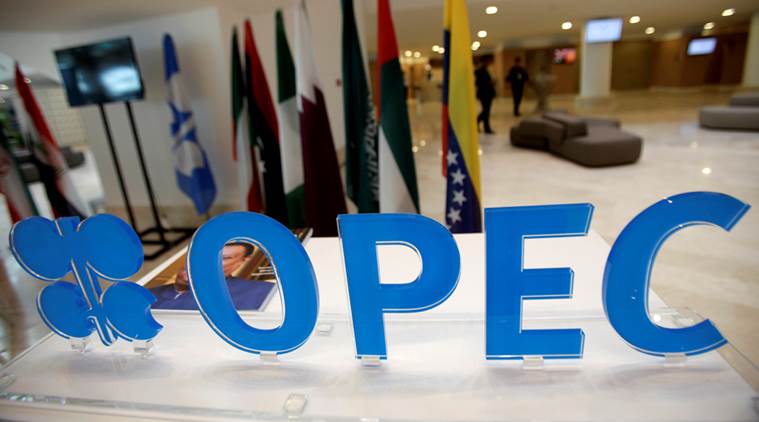 Oil prices rise ahead of OPEC meeting, Oil prices climbed on Tuesday as investors were awaiting the closely-watched OPEC (Organisation of the Petroleum Exporting Countries) meeting next week, a media report said. OPEC and other key oil producers will meet on November 30 to discuss whether to extend the current price-supporting curbs on crude output, Xinhua news agency reported. In a bid to end a global oversupply, the group has been restraining output since the start of this year.
Comments
comments