News 21/03/2017
195 km super e-way to link Delhi, Jaipur, aThe land acquisition process has started for a new 'super expressway' the National Highways Authority of India (NHAI) is building between Delhi and Jaipur that will reduce the distance between the two cities by around 40 km. The new speedway will, however, not originate in Delhi. It will branch out from the Delhi-Gurgaon expressway near the Kherki Daula toll plaza in Gurgaon and pass through seven districts before terminating at the Rajasthan capital. Its total length will be 195km, as opposed to around 235km that one needs to travel to get to Jaipur from the same point, with the main carriageway of six lanes (three on each side). The road, officials said, will be fully access-controlled.
Modi to fast-track his visit to Oman, Nation not on PM's itinerary so far, but recent developments have made a trip imperative,The sources said the nomination of Sayyid Asad had given a clear signal that he was the most likely successor of Sultan Qaboos, who has been the ruler of the strategically located Gulf country since taking over power in a coup in 1970. Sultan Qaboos has been ailing for some years. A source familiar with the government's policy on Oman said the visit was necessary to boost bilateral ties, especially since Oman had been a steady partner of India in the region.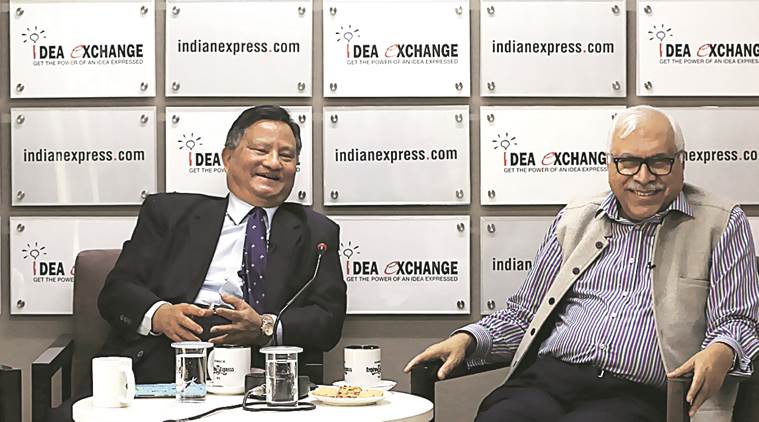 EVM fraud? Roll out VVPATs, only way to silence doubting politicians, say ex-CECs, The EC has been writing to the Law Ministry (its parent ministry) for funds to purchase approximately 16 lakh VVPATs, for which it needs Rs 3,100 crore.Calling for a quick rollout of the Voter Verified Paper Audit Trail (VVPAT) machines in all polling stations across the country, former Chief Election Commissioners S Y Quraishi and H S Brahma have said that the paper trail system is the only way to silence politicians raising doubts over alleged tampering of electronic voting machines or EVMs.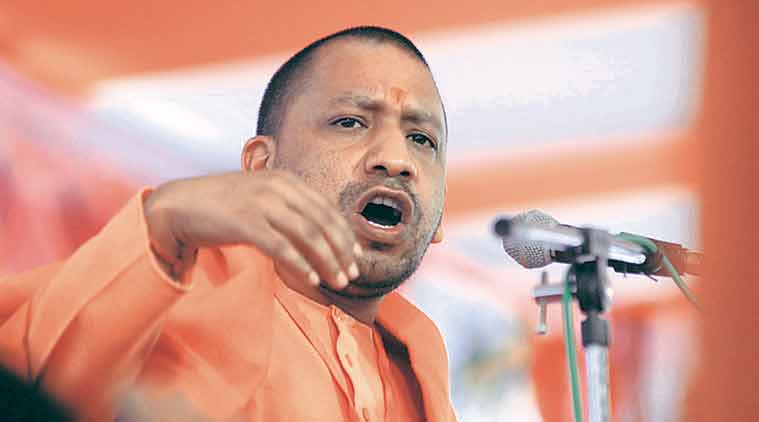 In Yogi's Gorakhnath math, Muslims handle finances as well as its cows, Contrary to the archetypal perception of Yogi Adityanath+ as a Hindutva rabble-rouser, the atmosphere inside his math is anything but communal. For the past 35 years, the man who has supervised all construction work inside the Gorakhnath temple is a Muslim, Yasin Ansari, who also keeps an account of the temple's expenditure.Speaking to TOI, Ansari said, "I have very cordial relation with Chhote Maharaj+ (as Yogi is referred to in the monastery). Whenever he's here, he calls me and takes all information about work. I move freely in his living quarters, from the kitchen to his bedroom, and also take my meals with him." A number of shops in the temple precincts are run by Muslims.
AIADMK rules loaded against Sasikala, Her 'appointment' is disputable on several grounds; contravenes rule pertaining to GC's election established by Jaya; ECI rules on Wednesday, In the ongoing battle before the Election Commission of India for the control of the ruling All India Anna Dravida Munnetra Kazhagam (AIADMK) between jailed leader V.K.Sasikala and former Chief Minister O.Panneerselvam, the party's Rules and Regulations, as amended on February 5, 2007, appear to be loaded against Sasikala. She was "appointed" interim general secretary by the party's general council on December 29, 2016.
Muslim personal law conflicts with POCSO, says Delhi court, allows marriage of minor girl, Judge acquits 18-yr-old married to 15-yr-old whose mother complained, IF a Muslim youth "elopes" with a minor girl and marries her under the Muslim personal law and the minor "resides with him as his wife," can he be treated as an "offender" of having committed sexual assault under the Protection of Children from Sexual Offences Act (POCSO)? Raising this question, a special court in Delhi observed last week that there is "clear conflict" between Muslim personal law and provisions of POCSO. Additional Sessions Judge Vinod Yadav, acquitting an 18-year-old man who was married to a 15-year-old minor – both Muslims — and faced charges of rape, kidnapping and under sections of POCSO Act, said that as per POCSO, the minor girl was a "child not capable of giving consent for her marriage and consummation thereof" but "her personal law clearly authorises her to go ahead and get married at that age".
1 in 2 doctors face violence at public hospitals: Study, Nearly one in every two doctors suffers from violence at public hospitals, a survey conducted at Maulana Azad Medical College has revealed. The study covered 169 junior residents and senior residents, working mostly with Lok Nayak and G B Pant  hospitals attached to MAMC. The respondents said verbal abuse (75%) was the most common form of violence, followed by threats (51%) and physical assault (12%). All doctors who faced physical violence said they felt angry, frustrated and fearful. Some of them, the survey report published in the National Medical Journal of India said, felt fatigued and had low self-esteem.
Rupee weakens 8 paise in early trade, The rupee weakened by 8 paise to 65.44 against the US dollar in early trade at the Interbank Foreign Exchange due to appreciation of the American currency overseas. Dealers attributed the rupee's fall to increased demand for the US currency from importers. However, a higher opening in the domestic equity market capped the losses.
Defence allocation: A battle for funds, The defence budget for FY18 has come down to 1.56% of gross domestic product at `2,74,114.12 crore, compared with 1.65% in the current FY17, perhaps the lowest since India lost the border war to China in 1962, Is there a shortage of funds for the defence ministry? The answer would be yes, if we go by the deposition of defence secretary before the Parliamentary Standing Committee on Defence: "Despite making concerted efforts, MoD (Ministry of Defence) is still short of funds to honour all the commitments of the current year". It was mentioned in the committee's report, presented to the Lok Sabha earlier this month.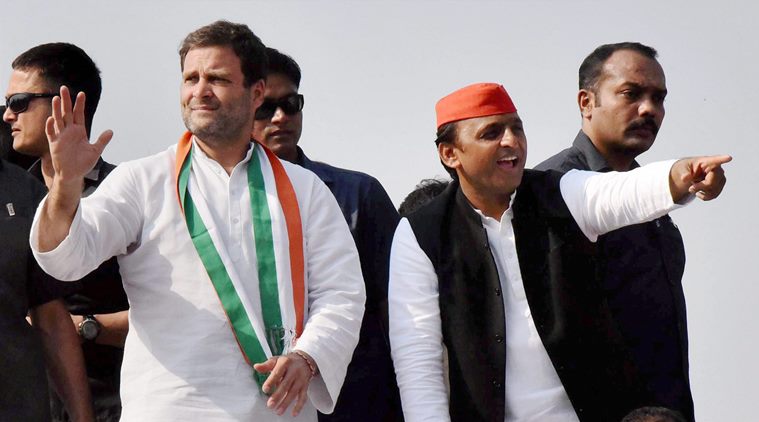 Life beyond defeat, For Congress, 2014 was a loss to BJP's superior electoral tactics. 2019 has to be a victory for a higher strategy, One more debacle for the Congress and inevitably we will get unsolicited advice regarding salvage. We can, of course, respond with the results of Punjab, Manipur and Goa (with or without the BJP's efforts to bulldoze into office in the last two of those states). Admittedly, Uttar Pradesh was and remains a major challenge.
World News
North Korea rocket-engine test shows 'meaningful' progress: South Korea, North Korea's latest rocket-engine test showed "meaningful" progress, South Korea said on Monday, while an analyst said it was a dangerous step towards the North's goal of developing a rocket that could hit the United States. The North's KCNA news agency said on Sunday the engine would help North Korea achieve world-class satellite-launch capability, indicating a new type of rocket engine for an intercontinental ballistic missile. The North's announcement of a successful engine test came as U.S. Secretary of State Rex Tillerson was in Beijing at the end of his first visit to Asia for talks dominated by concern about North Korea's nuclear and missile programmes.
FBI confirms Russia probe, The probe Includes investigating the nature of any links between Donald Trump's campaign and Moscow, FBI Director James Comey confirmed for the first time on Monday that the agency is investigating Russian interference in last year's presidential election and notably Moscow's possible collusion with President Donald Trump's campaign.
South Sudan: Plane crash-lands in Wau, at least 37 injured, There were 40 passengers and five crew members on board the South Supreme Airlines plane that had taken off from the capital Juba, said the airline's manager.At least 37 people were injured when a passenger jet crash-landed in South Sudan's northwestern city of Wau today, government and airport officials said. There were 40 passengers and five crew members on board the South Supreme Airlines plane that had taken off from the capital Juba, said the airline's manager Gabriel Ngang. State Information Minister Bona Gaudensio said an ambulance had brought the passengers from the airport to the hospital, and most of them were released shortly after.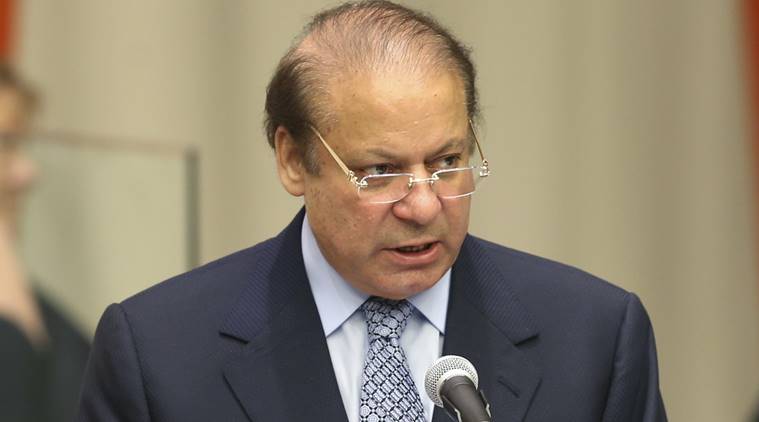 Pakistan PM Nawaz Sharif orders immediate reopening of border with Afghanistan,  In a goodwill gesture, Pakistan's Prime Minister Nawaz Sharif on Monday ordered the immediate reopening of the border with Afghanistan to facilitate the movement of Afghan citizens and resumption of lucrative cross-border trade. The Prime Minister also hoped that the Afghan government would take measures to address the reasons for which the borders were closed by Pakistan.
Six decades of EU evolution, On March 25, 1957, the Treaty of Rome establishes the European Economic Community (EEC, or Common Market).From the Treaty of Rome to the migration crisis and Brexit, here is a look at 60 years of ups and downs in the making of the European Union. Birth of contemporary Europe, On May 9, 1950, just five years after the end of World War II, French foreign minister Robert Schuman unveils proposals for an economic union between France and West Germany, drawing from the ideas of political advisor and economist Jean Monnet.
Read our previous post
News 20/03/2017
News 18/03/2017
News 17/03/2017
Comments
comments