News 20/9/1
India calls for a representative UN, India has extended support to efforts of U.S. President Donald Trump to reform the UN, saying it should include the expansion of the number of permanent and non-permanent members of the world body to keep pace with the changed times. During a discussion on UN reform on Monday, Mr Trump insisted that he had always seen the "great potential" of the organisation, but warned that "bureaucracy" was stopping it from realising its potential.
Rahul Gandhi at Princeton University: India has to compete with China, figure out how to get our jobs, Congress vice-president Rahul Gandhi on Wednesday said that notwithstanding the path chosen by them, the performance of India and China, would determine how the world would fundamentally be reshaped. Gandhi, who was interacting with students at the Princeton University noted that there was 'a lot of synergies' between India and the United States. "There are two large migrations taking place- one is completely free and the other is centrally controlled. The systems respond differently. India and China are two huge countries that are transforming from agricultural countries to urban modern model countries. And that's a huge chunk of the world population," Gandhi said in his interaction at the Princeton University.
Mehbooba Mufti seeks an end to India-Pakistan hostilities,  Jammu and Kashmir chief minister Mehbooba Mufti on Tuesday sought an end to the hostilities between India and Pakistan on the borders, saying it is the people of the state who bear the brunt of the skirmishes. Mehbooba, who was addressing a public meeting at Tangdar sector near the Line of Control (LoC) in Karnah area of north Kashmir's Kupwara district, said the recent skirmishes along the border area has led many people to migrate. "I appeal the leadership of both the countries to work for maintaining peace on the borders. The people of the state have been the worst victims of this hostility which has led to their killing, dislocations and damages to the property on both the sides," she said.
Madras HC to hear the plea of disqualified MLAs today, The Madras High Court will on Wednesday hear a batch of petitions challenging the disqualification of 18 dissident AIADMK MLAs by Tamil Nadu Speaker P. Dhanapal for having withdrawn support to Chief Minister Edappadi K. Palaniswami. On Tuesday, Justice M. Duraiswamy accepted a request made by senior counsel P.R. Raman, representing some of the disqualified MLAs, to hear the matter immediately in view of the urgency of the issue. He directed the Court Officer to issue a slip to counsel with a direction to the Registry to number the cases, if the papers were in order, and list them for hearing on Wednesday.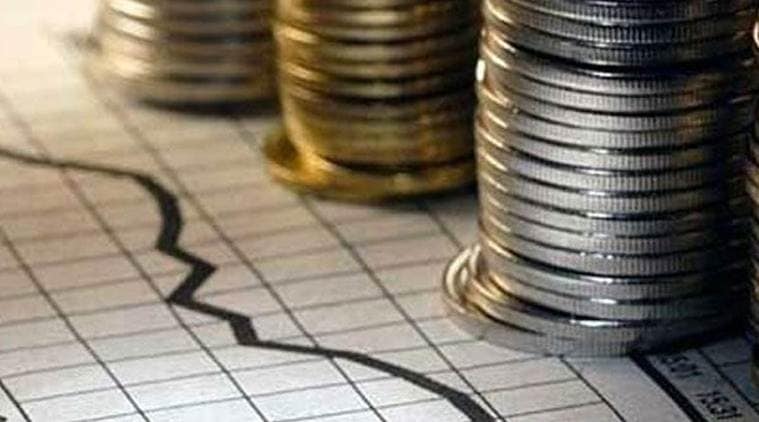 Economic slowdown not just technical, it's real: SBI report, India is currently undergoing a slowdown in the GDP growth rate and the continued fall since the second quarter of FY17 is "technically not short-term in nature or even transient," SBI Research has said in a report. "While it is true that the economy has undergone too many structural breaks since November 2016, and that may have precipitated a transient slowdown, it will be unfair if we only call it transient. A slowdown in demand has only aggravated the situation," it said hinting that the slowdown is for real. Private sector capital formation is also languishing as the resolution of stressed assets is yet to happen. "This situation demands that the government steps in and uses the fiscal policy as a tool to rev up the economy," SBI report said.
Narendra Modi's new mantra for governance: Human touch, efficiency & innovation, Add a human touch to governance, revamp office memorandum-circular system, earmark 1% of departmental budget for innovation, and make top officers spend 5-6 days a month in the field  these are the core of Prime Minister Narendra Modi's new mantra for governance. Three weeks after Modi met additional secretary and joint secretary level officials, Cabinet Secretary PK Sinha has written to secretaries of all ministries with 39 actionable points to "expeditiously" act on and give a status report to the Cabinet Secretary. The actionable points circulated by Sinha are largely on how the government needs to be revamped to give it a human touch and an efficient turnaround.
Governor must realise govt.'s unpopularity: Dhinakaran, Popular sentiment across the State was in favour of bringing to an end the "anti-people and corrupt" Edappadi K. Palaniswami-led government, and the Governor should realise this, said sidelined AIADMK leader T.T.V. Dhinakaran here on Tuesday. "Wherever I go, not only party cadre but also common people say that the present minority government should be dismissed. This is their sole plea," he claimed, reiterating his request to the Governor to order a floor test in the Assembly.
Two Indians part of closest-ever supermassive binary black hole discovery, Two city-based scientists are involved in the discovery of two closest-ever black holes, in a super-massive binary black hole system, located about 400 million light years away from earth. The black holes have been detected to be physically separated by just one light year and are part of an active galaxy. Active galaxies glow unusually intense at their centre, unlike other normal galaxies which appear evenly bright. There are only a handful of active galaxies and they are normally known to have only one black hole situated somewhere near their centre.
Madras HC to hear MLAs disqualification case today, The ruling AIADMK's factional feud and the battle over the disqualification of 18 MLAs loyal to TTV Dhinakaran will now be fought in the Madras high court, as the court has agreed to hear the case on Wednesday. Eight of the 18 barred MLAs rushed to the court claiming that their constitutional rights had been undermined by the Tamil Nadu assembly speaker. On Tuesday, a day after speaker P Dhanapal issued the disqualification orders and followed it up with an official gazette notification of the vacancies that had arisen by invoking the Anti-Defection Act, senior counsel PR Raman mentioned the case before Justice M Duraiswamy. Agreeing to hear it as an urgent matter, the judge said he would hear it on Wednesday. The MLAs who have knocked at the high court doors are P Vetrivel, Parthiban, Palaniappan, Jayanthi Padmanabhan, Senthil Balaji, Murugan, Muthiah and Balasubramanian.
World News
Trump threatens to destroy North Korea, undo the Iran nuclear deal, U.S President Donald Trump on Tuesday threatened to "totally destroy North Korea" and undo the Iranian nuclear deal while pursuing terrorist organisation and nation-states that support them, in his first address to the United Nations. The President's speech, in line with his America First agenda, was a reiteration of his stated positions, but the combative tone of its delivery signalled impending U.S moves that could have to destabilise impact on Asia.
Mexico struck by 7.1 magnitude earthquake, at least 149 people killed, At least 149 people were killed by a powerful earthquake of magnitude 7.1 that struck central Mexico on Tuesday, the nation's civil protection agency said. The highest death toll was in Morelos state, just south of Mexico City, where 64 deaths were reported, said Luis Felipe Puente, the head of the agency. In Mexico City, at least 36 people were killed, he added. In the neighbouring state of Mexico, at least nine people were killed. Twenty-nine deaths were reported in the state of Puebla, to the south, Puente said.
Myanmar's Suu Kyi denies going 'soft' on the military,  Myanmar leader Aung San Suu Kyi has rejected a suggestion she is soft on the military, which the United Nations has accused of ethnic cleansing, saying her relationship with the generals was normal and her objective was national reconciliation. Aung San Suu Kyi on Tuesday condemned rights abuses in Rakhine State, where the conflict that began last month has forced 421,000 Rohingya Muslims to seek refuge in Bangladesh and said violators would be punished.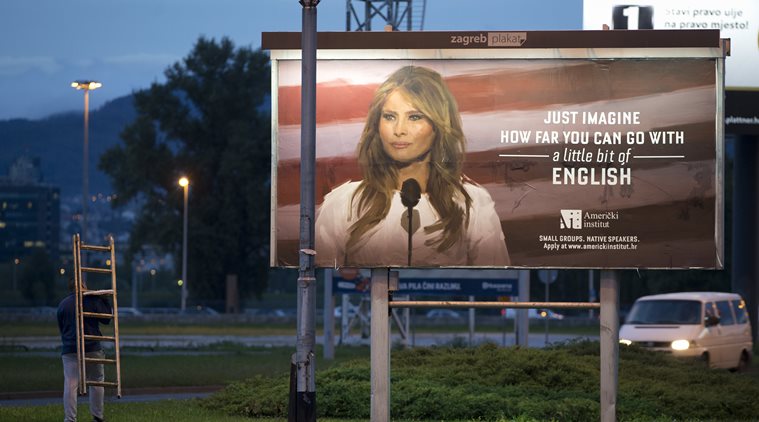 How Melania Trump forced a Croatia language school to remove its billboards, An English language school in the Croatian capital, Zagreb, was forced to pull its advertising billboards after US First Lady Melania Trump threatened to sue over the use of her image and, quite possibly, for ridiculing her heavy accent. The billboards featured a picture of Trump alongside the slogan, "Just imagine how far you can go with a little bit of English."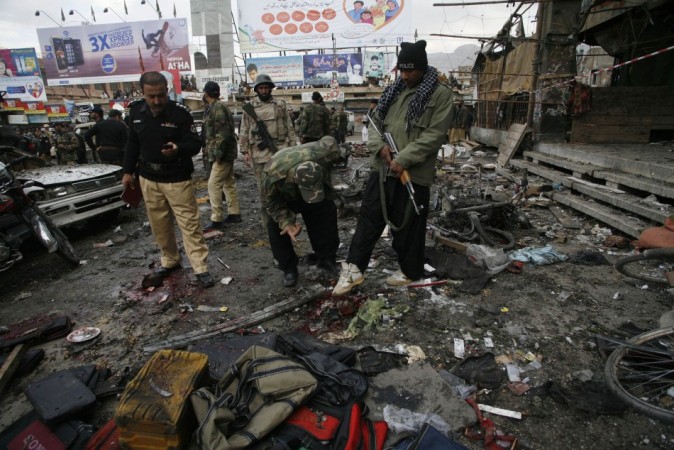 62 killed in multiple blasts and firing in 3 Pakistani cities, Twin blasts tore through a market crowded with Eid shoppers in a mainly Shia town, a suicide bomber blew up his explosives-laden car and militants opened fire on police in separate attacks in Pakistan's three major cities today, killing 62 people and wounding nearly 100. The suicide bomber blew up his explosives-laden car near Inspector General of Police Ehsan Mehboob's office in Quetta, the capital of Balochistan province, killing at least 13 people, including seven policemen, and wounding 21 others.
Read previous news posts
News 19/9/17
News 16/9/17
News 15/9/2017
Comments
comments