News 20/03/2017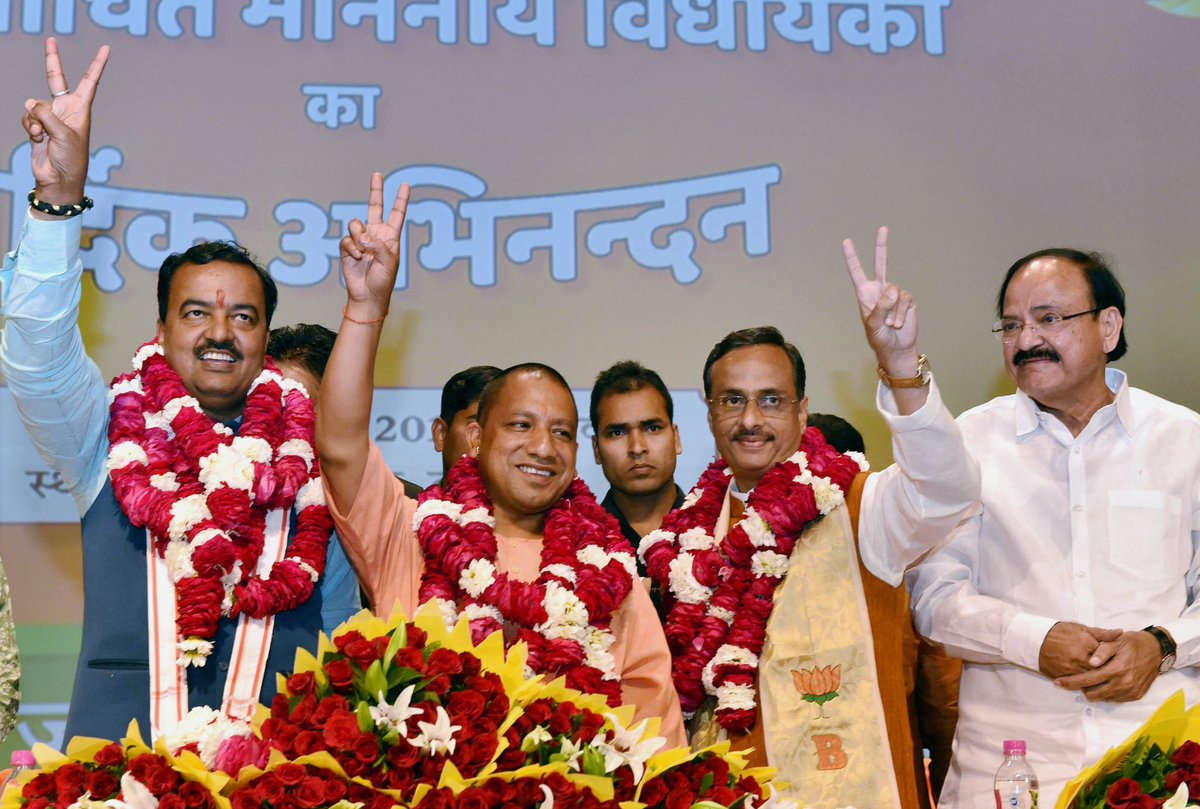 As BJP plumps for Hindutva, 'secular bloc' in a cleft stick,  Yogi Adityanath presents a queer challenge for the "secular" opposition, best described as a cleft stick, and demonstratively evidenced in the absence of "muscular" criticism that normally follows the selection as chief minister of a man defined by his acerbic anti-Muslim rhetoric. Barely had their whitewash in UP elections sunk in that BJP hoisted on the hapless opposition another surprise in the saffron-robed Yogi with an unapologetic Hindutva persona. Congress, the lead "secular" player, has limited its reaction to labored sarcasm about "pressures" within BJP delaying the selection of the CM, coupled with a seemingly statesman-like hope that the BJP government would focus on "sabka saath, sabka vikas". There has been virtually no response, forget criticism, worth the name from the rest of the "secular" bloc, barring the barely visible Left and outliers like Digvijaya Singh.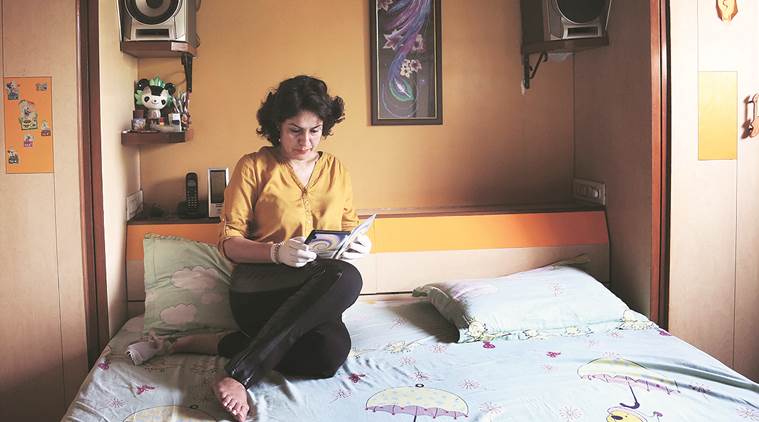 A year after Brussels blasts: 'Terror can't finish everyone, humanity will survive', As Chapekar waits for permission to fly again, she recalls the officer who 'kept talking to her', the man who was first to reach her, Her hands, in white gloves, are a stark reminder of the burns. Next week, when Nidhi Chapekar (42) visits Brussels on the invitation of King Philippe of Belgium, she plans to visit her doctors, nurse Marc Hermans, police officer Alan, Indian embassy official Sudeepta and a phone booth owner Shabbir bhai.
'Legal services bodies ensure justice for all', Spare a thought for victims of crime, says Chief Justice, Legal services authorities are harbingers of justice for all, Supreme Court judge, Justice Ranjan Gogoi, said at the 15th All India Meet of States' Legal Services Authorities on Sunday. Justice Gogoi said there should be a debate on amendments to statutes to ensure access to justice through legal services authorities. He said the Supreme Court Legal Services Authority was not short of funds and needed to be proactive with the best legal talents within its fold.
Illaiyaraja-S P Balasubrahmanyam spat: Social media debate is for the truce, After veteran playback singer S P Balasubrahmanyam's post on social media about the legal notice that he received from his friend and music director Illaiyaraja, there were heated discussions on social media among fans, actors and playback singers. Illaiyaraja's legal team has sent a notice to SPB – who is on a world tour celebrating 50 years in the film industry – asking him to stop performing Illaiyaraja's songs because the practice breaks copyright laws.
Indian Catholic priest stabbed in Melbourne church in the apparent hate crime, The man has been charged for stabbing Rev Tomy Kalathoor Mathew in the neck moments before the priest was due to give the 11 a.m. Italian-language mass on Sunday.In an apparent hate crime, an Indian Catholic priest was attacked by a 72-year-old man while leading the Sunday mass in a Melbourne church, according to media reports. Racism may be the reason the priest was stabbed in the neck moments before he was about to say mass at a Melbourne church.
Air Force likely to get 123 LCA Tejas by 2024-25, To enable this Hindustan Aeronautics Limited is in the process of setting up a new assembly line. If the present development and capacity enhancement plans go as per schedule, the Indian Air Force will have 123 indigenous Light Combat Aircraft (LCA) Tejas fighter jets in its fleet by 2024-25.
Delhi traffic situation alarming, police failed: Panel, A Parliamentary panel has described the traffic situation in the national capital as "alarming" and said the Delhi Police has "failed" to improve it.The Parliamentary Standing Committee on Home Affairs has observed that a large number of vehicles get registered in Delhi everyday and the roundabouts at various crossroads, instead of traffic signals, caused congestion. "The committee feels that the Delhi traffic congestion has become quite alarming and the Delhi Police has failed to implement any significant measure to improve the situation," the panel has said.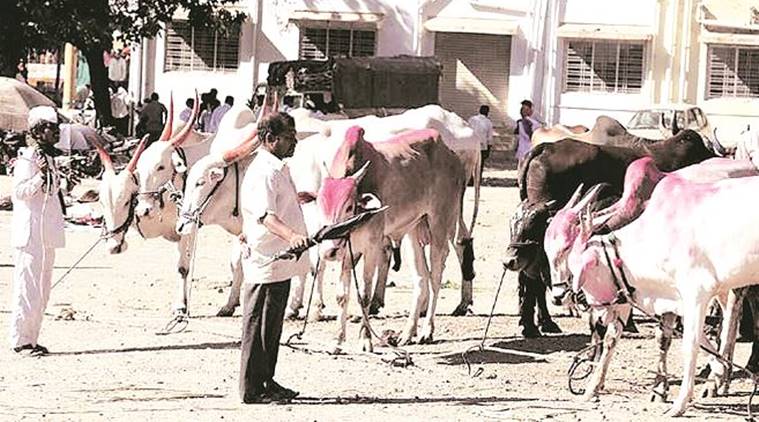 Maharashtra: In 50 years, from 66,000 per lakh citizens, livestock fell to 29,000, In the past five decades, Maharashtra's population has shown a decennial growth of between 16 to 27.5 percent. While its human population has zoomed up by nearly 183 percent from 3.96 crores in 1961 to 11.24 crore in 2011, the growth in the number of livestock, which help in labor and producing commodities, has dipped substantially. In 1961, Maharashtra had 66,000 livestock animals for every one lakh resident in the state. The number has now gone down to 29,000 livestock animals per lakh residents. The state government's recently released Economic Survey Report has pegged the total number of livestock based on the 2012 Livestock census at 3.24 crore. The number is only a 25 per cent increase over 1961 when there was 2.60 crore livestock animals.
Courts must resolve Ayodhya issue: Paswan, Lauds PM for not raising it at hustings, Union Minister and head of NDA partner Lok Jan Shakti Party Ram Vilas Paswan on Sunday said the Ayodhya issue must be resolved through a court verdict. Addressing presspersons here on the BJP's spectacular victory in Uttar Pradesh, Mr. Paswan said: "The Ayodhya issue must be resolved through a court verdict…even Prime Minister Narendra Modi did not speak on contentious issues like Ram Temple at Ayodhya, scrapping of Article 370 he, instead, sought votes in the name of development and eradication of corruption."
After 139 days, Naga Council lifts economic blockade on Manipur, The United Naga Council (UNC), which had imposed an economic blockade on Manipur to protest the formation of seven new districts, on Sunday said it will lift the restriction from March 19 midnight. The blockade, on for 139 days, had prevented the entry of essential goods from reaching the Imphal valley.
World News
Clashes in Damascus after surprise rebel assault, Heavy clashes rocked eastern districts of the Syrian capital on Sunday as rebels and terrorist outfits tried to fight their way into the city centre in a surprise assault on government forces. The attack comes just days before a fresh round of UN-brokered peace talks in Geneva aiming at ending Syria's six-year war. Rebels and government forces agreed to a nationwide cessation of hostilities in December, but fighting has continued across much of the country, including in the capital.
Israeli Defence Minister Liberman threatens to destroy Syrian air defenses, Israeli Defence Minister Avigdor Liberman has warned that the country will destroy Syria's air defense system if it fires an anti-aircraft missile at Israeli aircraft again. "The next time the Syrians use their air defense systems against our airplanes, we will destroy all of them without thinking twice." CNN quoted Liberman as saying on Israel public radio on Sunday. His threat comes after Syria fired anti-aircraft missiles at Israeli military jets overnight Thursday into Friday.
Buddhist Thailand boosts its 'halal' economy, The Southeast Asian nation is diversifying its visitor profile by reaching out to Muslim countries, From hotels with segregated swimming pools to jelly made from seaweed instead of pig bones, Buddhist Thailand is chasing halal gold as it welcomes Muslim visitors and touts its wares to the Islamic world. Inside the cavernous dining hall of the five-star Al Moroz hotel in a Muslim suburb of Bangkok, an elderly man with a wispy beard recites verses of the Koran as a nervous-looking groom awaits the arrival of his bride. The young man bursts into a smile as his soon-to-be wife appears, clad in a brilliant white dress with matching headscarf.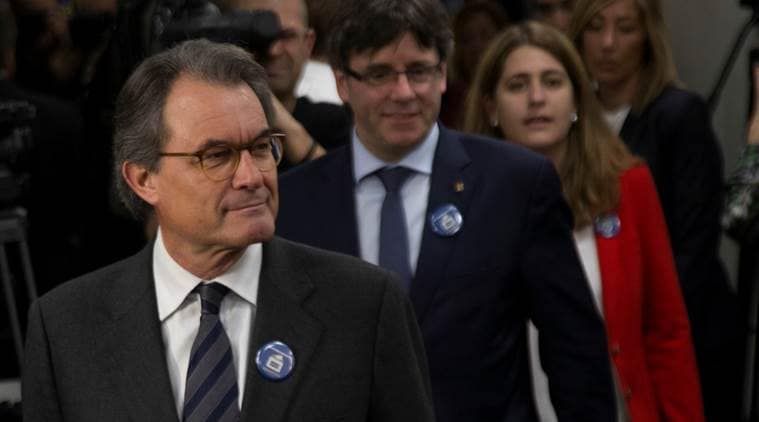 Spain: Catalonia calls for a Scottish-style independence referendum, In Scotland's 2014 plebiscite, 55 per cent backed staying in the UK.Catalonia's separatist government has again urged Spain's central government to let it hold a legal referendum on independence like the one Scotland staged in 2014 with London's approval. "The government of Britain and Scotland agreed to a referendum," the president of the regional Catalan government, Carles Puigdemont, and his vice president, Oriol Junqueras, wrote in a letter published in daily newspaper El Pais yesterday.
World Bank announces $57 bn in financing for Africa, The package will also feature an estimated $8 billion in private sector investments from the International Finance Corporation, The World Bank has announced $57 billion in financing for sub-Saharan Africa over the next three fiscal years. Of that total, $45 billion will come from the International Development Association, the World Bank fund that provides grants and interest-free loans for the world's poorest countries.
Read our previous post
News 18/03/2017
News 17/03/2017
News 16/17/2017
Comments
comments