News 18/10/2017
Nationalism can't be imposed, says Pranab, Addressing the bi-centenary celebrations of the founder of Aligarh Muslim University, Sir Syed Ahmed Khan, at Aligarh Muslim University, former President Pranab Mukherjee on Tuesday said that "nationalism can neither be imposed by law nor implemented by decree or be enforced by a dictum". He said that attempts to "redefine" nationalism were "unnecessary."
Aligarh: Two BJP MLAs rush in to prevent arrest of doctors 'caught' doing sex-determination test, A doctor couple in Aligarh, caught allegedly conducting illegal pre-natal sex-determination tests on a pregnant woman who was a decoy planted by the Pre-Conception and Pre-Natal Diagnostic Techniques (PCPNDT) cell of the Rajasthan government could not be taken into custody after alleged "interference" by two local BJP MLAs, Sanjeev Raja and Anil Parashar, late last night. The MLAs allegedly did not allow Rajasthan officials to seize the ultrasound machine or pick up the accused doctors and left the local Kwarsi police station only when the doctor was let go. Officials, including the Aligarh District Magistrate, kept trying to convince the MLAs to let the Rajasthan team do their job but they did not relent, sources said.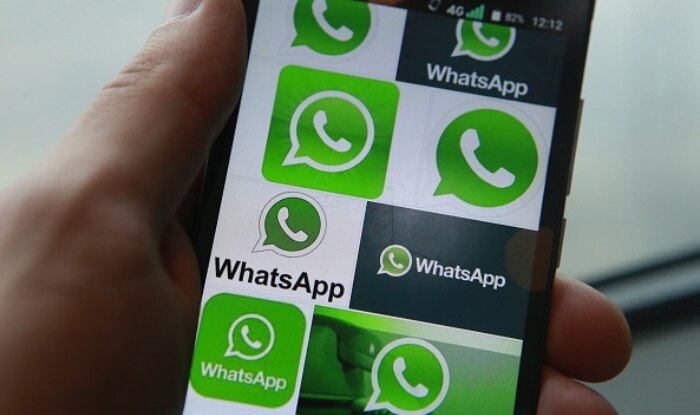 WhatsApp introduces live location sharing,  WhatsApp will start rolling out the option to share "live location," from Wednesday. With this, a user can choose to let a contact or a group trace their location or movement on a map in real time for a defined window of time. This is different from the current "share location" feature which shares a static location. However, like the static location, live location too will only be visible to the contacts or groups one chooses to share it with. As of February 2017, WhatsApp had 200 million monthly active users in India, making the country its largest market.
Venkaiah stresses importance of Aadhaar, Even as he contended that online transactions were the future, Vice-President M. Venkaiah Naidu said on Tuesday that the Aadhaar system would rein in middlemen and corruption and help citizens avail of various government schemes.Speaking at the 90th anniversary celebration of the Andhra Chamber of Commerce here, Mr. Naidu referred to the Direct Benefit Transfer scheme launched by the Centre and said: "Aadhaar is very much required to eliminate middlemen. It will eliminate corruption. We should really strengthen this. [I] am happy [that] more than 100 crore people have already enrolled."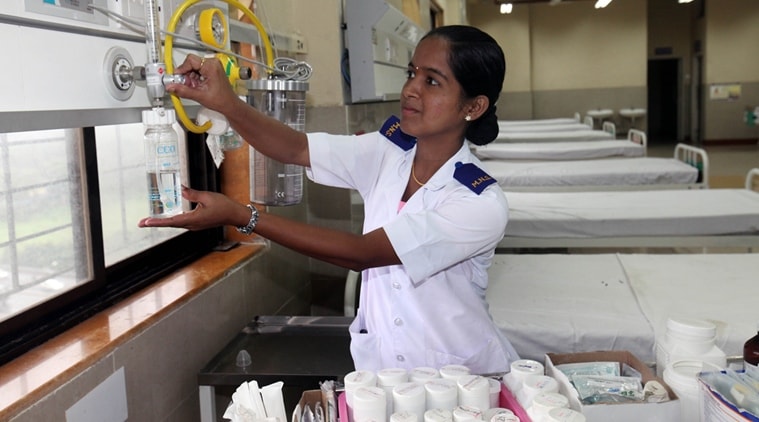 Maharashtra department allows 'non-NEET' candidates to apply for BSc nursing, THE STATE Department of Medical Education has decided to allow students who did not appear for NEET to apply for the undergraduate course in nursing for this academic year. For the last two years, it has been mandatory for all the students applying for medical courses to appear and clear the National Eligibility cum Entrance Test (NEET). However, after failing to fill seats in the undergraduate nursing course despite conducting eight rounds of admissions, the government has now opened the admission for all students who have cleared the Class 12 Science stream exams. Officials said it was observed that many seats in the medical colleges (unaided) have remained unoccupied this year.
Four kids die in Khandwa district as soil near nullah caves in, Four children were killed when soil adjacent to a nullah caved in trapping them under it in Sonpura forest village of Khandwa district on Tuesday. The children had ventured in the nullah to take a bath and ventured into a cave-like structure created by the water flow, when the soil above them caved in, Khalwa police said.The deceased – Santosh, 12, Anil, 12, Sushil, 8 and Somati, 8 – got trapped under the soil and asphyxiated to death, they said, adding passersby notified the forest and police officials, who rushed to the spot and dug out the bodies.
HC ruling gives bullion traders a shot in the arm, Bullion merchants have won a major battle against the State government with the Madras High Court declaring as invalid a section that denied Input Tax Credit (ITC), in the nature of rebate, with respect to worn-out gold jewellery purchased in Tamil Nadu on payment of tax, sent to other States such as Kerala and Karnataka for being converted into new jewels and then brought back for sale on payment of tax once again. Allowing a batch of writ petitions filed by jewellers from across the State challenging the Commercial Taxes Department's refusal to give ITC, a Division Bench of Justices Rajiv Shakdher and R. Suresh Kumar held: "The mere fact that the manufacturing unit is located outside the State of Tamil Nadu cannot be the basis for denial of Input Tax Credit under Section 19(1) of the 2006 Act. Clause (ii) of Sub-Section (2) of Section 19 of the 2006 Act is, thus, declared bad in law."
'This Diwali, air quality to be better than last year', ompared to last year, air quality is expected to be better this Diwali due to heavy rain. On Tuesday, the System of Air Quality And Weather Forecasting And Research (SAFAR) at the Indian Institute of Tropical Meteorology (IITM) forecast the levels of air quality for the next five days. However, SAFAR has predicted a rise in the PM 2.5 and PM 10 levels on the two main days of Diwali. Particulate matter (PM) in the atmosphere smaller than 10 microns in size (PM 10) and particles smaller than 2.5 microns in size (PM 2.5) are considered more dangerous as these can penetrate deeper into the lungs and enter the bloodstream.
CM Devendra Fadnavis confirms Narayan Rane to join cabinet, Ending all speculation on whether former chief minister Narayan Rane, the new ally of the National Democratic Alliance (NDA), will be given a cabinet berth in Maharashtra, chief minister Devendra Fadnavis said on Tuesday that the expansion of the state cabinet was on the cards after Diwali and Rane would be given the "respect" he deserves. Fadnavis said that even Rane had demanded that he be given a ministry considering his experience and seniority. "We will keep that in mind while allotting him a role in the government," said Fadnavis on Tuesday while hosting a Diwali lunch for mediapersons at his official residence.
World News
200,000 rally in Barcelona against separatist leaders' detention, Around 200,000 people took to the streets of Barcelona on October 17 for a candle-lit protest against the detention of two separatist leaders, a spokesman for the city's municipal police said. Similar demonstrations were held in Girona and other Catalan cities over the National Court's decision on October 16 to keep Jordi Cuixart and Jordi Sanchez behind bars pending investigations into sedition charges.
Key to India becoming permanent member of UN Security Council is not to touch veto: US ambassador to UN Nikki Haley, The key to India becoming a permanent member of the UN Security Council is "not to touch the veto", US Ambassador to the UN Nikki Haley has said as she identified Russia and China as the two global powers against changes in the current structure of the Security Council. "(This reform of the UN Security Council) is much more about the veto. The permanent five (members of the Security Council) have the ability to veto. Russia, China, UK (United Kingdom), US and France and none of them want to give that up. So, the key to getting India on the Security Council would have to be not to touch the veto," Haley said at an event organised on the US Capitol by US India Friendship Council.
US judge blocks latest version of Trump travel ban, A US federal judge has barred the White House from implementing yet another version of President Donald Trump's controversial executive order on immigration, hours before it was due to go into full effect.The decision by US District Judge Derrick Watson in Hawaii  which the White House signaled it would appeal  marks the latest blow to Trump's long-running efforts to restrict entry of travelers from targeted countries into the United States. U.S.-backed forces wrest Raqqa from Islamic State, U.S.-backed forces wrest Raqqa from Islamic State.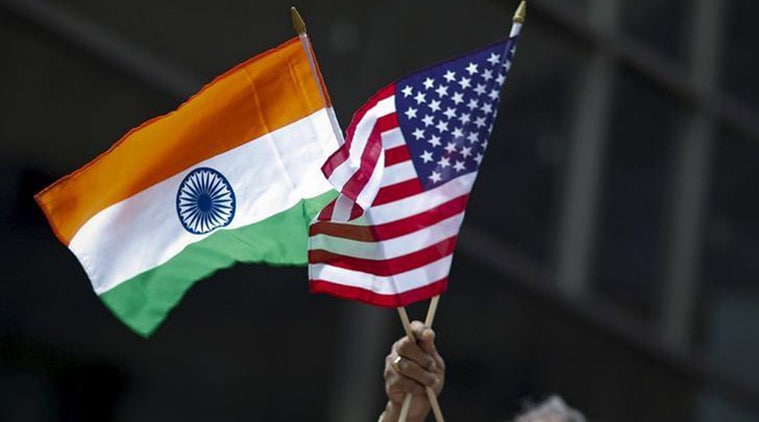 The notable increase in foreign exchange purchase by India: US, Observing that there has been a notable increase in the scale and persistence of India's net foreign exchange purchases, the US Department of Treasury has told the Congress that it will closely monitor New Delhi's foreign exchange and macroeconomic policies. "Over the first half of 2017, there has been a notable increase in the scale and persistence of India's net foreign exchange purchases, which have risen to around USD 42 billion (1.8 percent of GDP) over the four quarters through June 2017," the Treasury said in its latest half-yearly report to the Congress.
Read previous news posts
News 17/10/17
News 16/10/17
News 04/10/17
Comments
comments