NEWS 17/5/18
National News
The Supreme Court today refused to stay BJP leader B S Yeddyurappa's swearing-in as Karnataka chief minister after a rare post-midnight courtroom battle unfolded dramatically over the Congress-JD(S) combine's legal push to stall the government formation.
After a nearly three-and-a-half-hour hearing beginning 2:11 AM, a three-judge apex court bench also made it clear that the swearing-in and the government formation would be subject to the final outcome of the case before it.

Aadhaar card is not mandatory for central government employees to get their pension, Minister of State for Personnel Jitendra Singh has said.In 30th meeting of the Standing Committee of Voluntary Agencies here recently, he said Aadhaar is an additional facility to enable the use of technology for submission of life certificate without the need for visiting banks.His assertion assumes significance as there were reports of some retired employees facing difficulty in getting the pension in the absence of Aadhaar linkage with their bank accounts.
India will be one of the three countries to witness maximum urban growth by 2050 along with China and Nigeria, according to United Nations estimates released on Wednesday. The organization also said that two-thirds of people in the world will be living in cities by the same time.
The world's rural population will peak in a few years then decline by 2050, according to the report on urbanization by the Population Division of the UN Department of Economic and Social Affairs (UN DESA).
The findings of urbanization advancing so dramatically due to population growth and to migration can help cities design policies and practices to prepare for the influx, said John Wilmoth, director of the Population Division.
The Supreme Court on Wednesday said even Parliament cannot deny a person the fundamental rights under Article 21 (right to life and personal liberty) and the Constitution does not allow arrest "without a fair and just procedure". The remarks came from a two-judge bench while hearing the Centre's review petition against the top court's March 20 verdict on the Scheduled Castes and the Scheduled Tribes (Prevention of Atrocities) Act, 1989.The bench of Justices A K Goel and U U Lalit said after the Supreme Court's verdict in the Maneka Gandhi vs Union of India (1978), Article 21 of the Constitution "has to be read into every provision, including section 18 (of the 1989 Act)".
In West Bengal, counting begins at eight am of ballot papers stamped for Panchayat polls that resulted in the death of more than 20 people in violence on poll day, Monday. The bitterly fought election – both electorally and politically – had Prime Minister Narendra Modi wading in, calling the election a murder of democracy. The Trinamool Congress dismissed that as the prime minister's sour grapes in Karnataka.
Though what happened in Bengaluru on Wednesday could turn that theory upside down. The BJP was invited by the Karnataka governor to form government in the state, after the election threw a hung assembly.
Responding to Chief Minister Mehbooba Mufti's call for a unilateral ceasefire, the Centre Wednesday directed "security forces not to launch operations in Jammu & Kashmir during the holy month of Ramzan" and retaliate only "if attacked or if essential to protect the lives of innocent people".The announcement, made three days before Prime Minister Narendra Modi visits Srinagar on May 19, was welcomed by Mehbooba Mufti who told The Indian Express: "Home Minister Rajnath Singhcalled me, saying the Centre has decided on a ceasefire during the month of Ramzan. It is very good news. I hope everybody supports this initiative."
The Union Cabinet on Wednesday approved a dedicated Rs 5,000-crore fund to bring more land area under micro-irrigation, as part of its objective to boost agriculture production and farmers income.The Micro Irrigation Fund (MIF), set up under the National Bank For Agriculture And Rural Development (NABARD), seeks to provide states financial assistance on concessional rate of interest to promote micro-irrigation – currently, 10 million hectares is under micro-irrigation as against the potential of 70 million hectares.
Talk about bridal wear and Sabyasachi Mukherjee's bridal collection is sure to find a mention. For most brides, it's a dream come true to step into an important phase of life, dressed to perfection in a Sabyasachi bridal lehenga. Known for his attention to detail and his forte of showcasing traditional Indian crafts, our Bollywood beauties too never miss out on any opportunity to dress in a Sabyasachi creation – be it for one's own wedding (who can forget Anushka Sharma's delicate pink, floral bridal lehenga or Bipasha Basu's classic red lehenga with heavily embellished zari work) or while attending a friend's wedding (Alia Bhatt's neon green lehenga at Sonam Kapoor's wedding).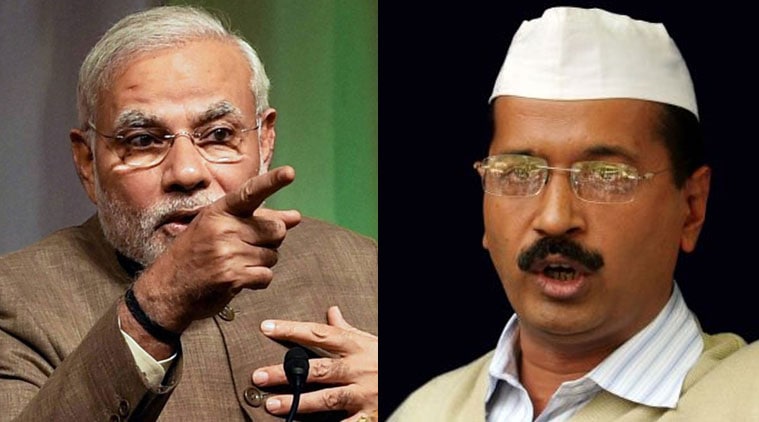 Lashing out at Prime Minister Narendra Modi, the Aam Aadmi Party Wednesday said he had used Delhi Chief Secretary Anshu Prakash to file a false case against Chief Minister Arvind Kejriwal. Police have asked Kejriwal to "attend investigation" under Section 160 of the CrPC in the alleged assault on Prakash in February."Petty politics of Modi ji is now crossing all limits and is becoming increasingly vicious. Till this date, Kejriwal has been harassed by futile raids by police and CBI. Ministers such as Manish Sisodia and Satyendar Jain have been defamed by false cases. MLAs were troubled with fabricated cases. Courts have been dismissing such cases one by one. Agenda of narrow-minded politics by Modi ji is visible more than ever. Now, the Delhi CS is being used by Modi ji to file a false case against Kejriwal to delay good governance work," the party said in an official statement.
International News
Britain's trade minister Liam Fox will invite overseas investors on Thursday to submit bids for financing 30 billion pounds ($40 billion) of projects to help the world's sixth-largest economy cope with the upheaval of leaving the European Union. Britain is trying reinvent itself as a global trading nation and improve economic ties with countries outside Europe as the government prepares to leave the EU next year. Investors will be offered the chance to fund 68 projects across 20 sectors of the economy, including technology, housing and retail, and many of the projects are outside London in less affluent parts of Britain.
Prime Minister Theresa May's Conservative Party avoided a wipeout in London local elections and eked out gains in Brexit-supporting regions elsewhere, results on Friday showed, denting the opposition Labour Party's hopes of a big win. The elections are viewed as a gauge of public support for May as she faces a possible revolt in parliament over her strategy for leaving the European Union.With two thirds of results declared, May had avoided the kind of widespread losses that would have weakened her authority over Conservative lawmakers ahead of key tests of her plans to take Britain out of the EU customs union as it quits the bloc. "These results are as good as any government party after eight years in power could expect," said Tony Travers, a professor at the London School of Economics Department of Government.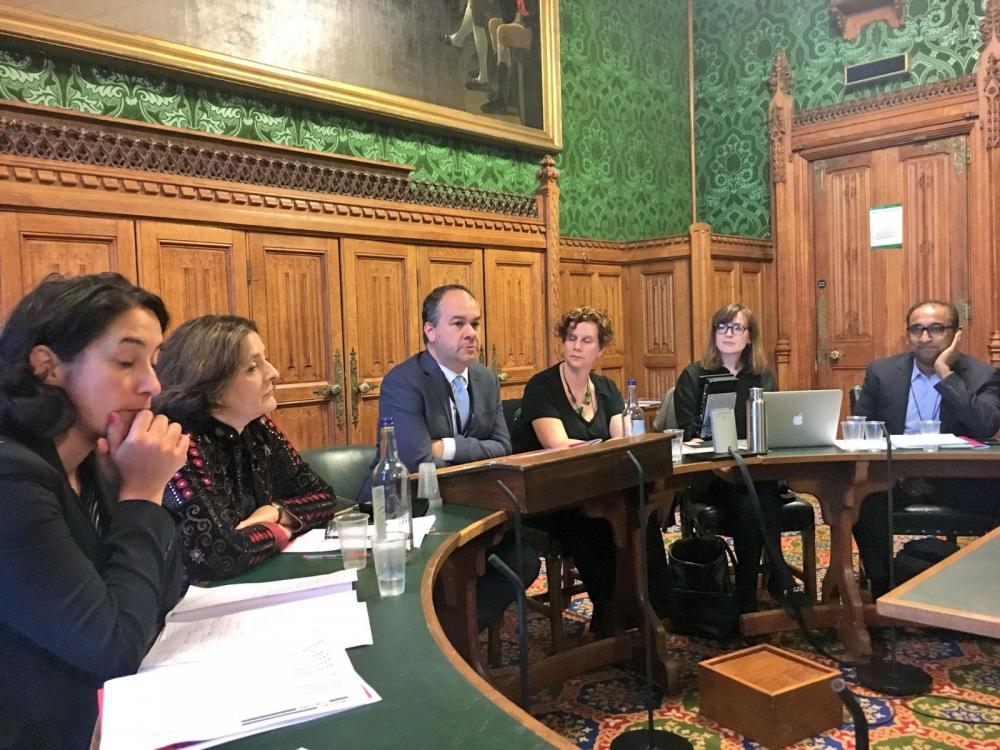 About 280 Tamils, including 29 children, who had surrendered before the Sri Lankan Army on the final day of the war against the LTTE in 2009, had gone missing in the single largest incident of enforced disappearance in the country's history, according to a rights group report.The International Truth and Justice Project (ITJP) website has listed 280 names of enforced disappearances of people in Sri Lanka which included at least 29 children, a release from the ITJP said.
Malaysia's new government on Wednesday said it would reduce a goods and services tax to zero from June 1, effectively abolishing it, a move that is likely to spur spending in the Southeast Asian nation but put pressure on its fiscal position. Prime Minister Mahathir Mohamad, who won last week's general election, had vowed during the campaign to get rid of the 6 percent GST to address the rising cost of living. Ousted leader Najib Razak had introduced the tax in 2015 amid lower oil prices.GST would be zero-rated from June 1, the Ministry of Finance said in a statement on Wednesday. Mahathir had also promised to reintroduce fuel subsidies, which along with the GST removal, could widen Malaysia's fiscal deficit. Ratings agency Moody's said this week that the removal of GST would be credit negative for Malaysia as it would cut off a significant revenue source for the government.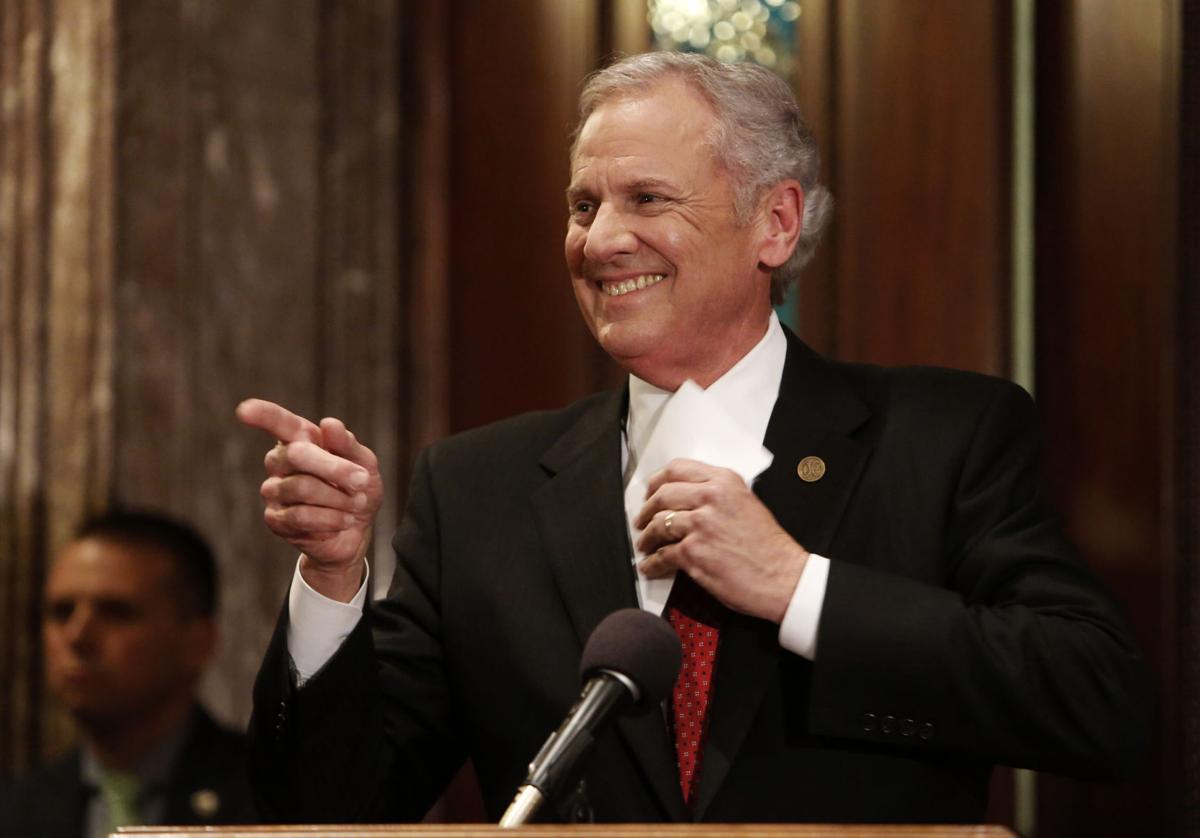 South Carolina Governor Henry McMaster and a group of fellow governors are backing President Donald Trump's nomination for the Nobel Peace Prize, citing what they called Trump's "transformative efforts to bring peace to the Korean peninsula."In a letter this week to Norwegian Nobel Committee chairman Berit Reiss-Andersen, McMaster and six fellow governors wrote that Trump's "firm stance against nuclearization, coupled with his willingness to engage one-on-one with Pyongyang, has succeeded in opening new avenues of cooperation, friendship and unity between the two Koreas – and the rest of the world."
Comments
comments