News 16/17/2017
Futuristic combat vehicle plan a game changer: Army, The two ambitious projects to equip the Army with futuristic combat vehicles are a game changer for the Indian industry, a senior Army officer said on Wednesday. "The Futuristic Infantry Combat vehicle (FICV) and Future Ready Combat Vehicle (FRCV) programmes are going to be the biggest game changers for the Indian defence industry ecosystem… Sometimes big ticket items take little more time but they do not fall. I am confident that very shortly you will hear the FICV going into the next level," said Lt. Gen. AB Shivane, Director General Mechanized Forces while addressing a seminar on armoured vehicles organised by the Centre for Joint Warfare Studies.
Kamal Haasan says he will return money collected from fans, public, In his latest column in a Tamil magazine, actor Kamal Haasan has written that he has decided to return the money he has collected from his fans and the public for the cause of launching a political party+ . He feels it is illegal to receive funds without starting a party.However, the actor says this does not mean that he is taking a step back. He feels the party started the time the donations started coming in.
By and large, Muslims not opposed to Ram Temple: Sri Sri in Ayodhya, Art of Living founder Sri Sri Ravi Shankar arrived in Ayodhya, Uttar Pradesh, on Thursday in a bid to mediate the Ram temple-Babri Masjid dispute. He is expected to meet Ramjanmabhoomi Nyas chairman Nritya Gopal Das, among others. Ravi Shankar, who offered to resolve issues "of his own will", had earlier denied visiting the city with an agenda and said he will listen to everybody. "Environment is positive, people want to come out of this conflict. I know it is not easy, let me talk to everyone, it is too early to reach a conclusion," Ravi Shankar said in Ayodhya, reported news agency ANI.
T.N. Governor Banwarilal Purohit justifies 'review' meetings, Ignoring the Opposition's criticism that he was trampling upon State autonomy by conducting meetings with government officials, Tamil Nadu Governor Banwarilal Purohit on Wednesday defended undertaking "reviews" (of works), saying such meetings helped him appreciate good work. Mr. Purohit said he would visit all districts in the State to learn about the schemes the local administrations were implementing. The Governor had on Tuesday held a meeting with the Coimbatore Collector, the City Police Commissioner, the Corporation Commissioner and other officials for two-and-a-half hours without the presence of Ministers, triggering a political row.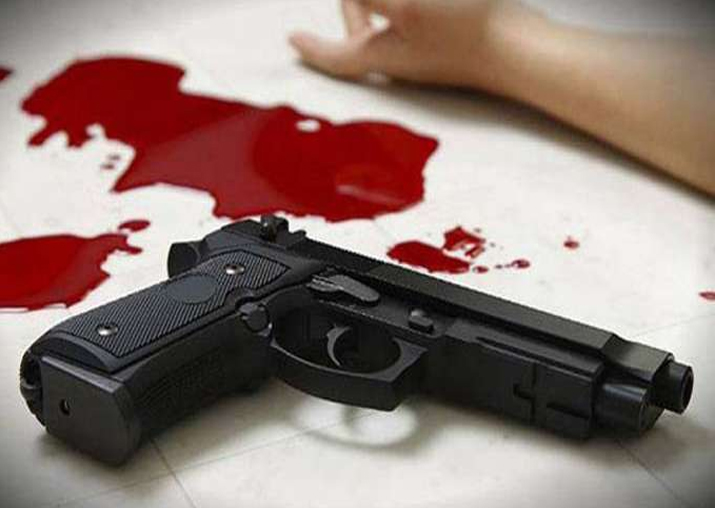 BJP leader shot dead in Greater Noida, A BJP leader and headman of Tigri village, Shiv Kumar, in Bisrakh was shot dead by unidentified criminals on Thursday evening.Shiv Kumar owns two schools in Haibatpur. He was returning from his school with a driver and two personal security guards to home in Bahlolpur. Some criminals on two bikes overtook his SUV and sprayed bullets, killing Shiv and a guard. Two other occupants were also injured and they are admitted in a private hospital.
Despite note ban, Narendra Modi remains overwhelmingly popular, Nearly nine out of 10 Indians hold a favourable opinion of Prime Minister Narendra Modi and more than two-thirds are satisfied with the direction he is taking the country, a Pew survey has found, two years before he heads into a general election. Modi's Bharatiya Janata Party-led coalition won the biggest parliamentary majority in three decades in a 2014 election and the poll by the U.S.-based research centre showed that his personal ratings remain high. Critics have accused hardline Hindu groups linked to the ruling coalition of promoting a partisan agenda, including targeting minority Muslims, since he came to power.
Want to be seen as possible CM candidate: Sarathkumar, After being closely aligned with the AIADMK, All India Samathuva Makkal Katchi (AISMK) leader and actor R. Sarathkumar now wants to ensure the growth of his party. "For the last 10 years, I have been closely associated with AIADMK. In fact, I have even been identified as the party's propaganda secretary. Though I don't regret this identification, my party couldn't grow. Now, I want to focus on my party and be seen as a possible Chief Minister candidate," said Mr. Sarathkumar on Tuesday.
Will consider lifting ban on construction in NCR tomorrow: NGT, The National Green Tribunal today directed the Delhi government to submit data of ambient air quality in the national capital and said it would consider its ban on construction and industrial activity in the National Capital Region (NCR) on that basis. A bench headed by NGT Chairperson Justice Swatanter Kumar said that it would take up the matter tomorrow and till then its order would be in force. During the brief hearing, the AAP government told the bench that water was sprinkled at ITO area according to its direction and PM 2.5 levels had come down as detected by the monitoring centre of the Delhi Pollution Control Committee.
World News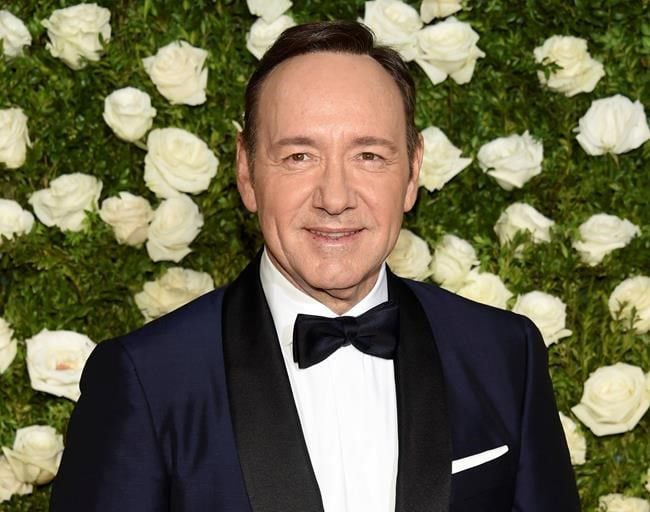 London theatre receives 20 claims of inappropriate behaviour against Kevin Spacey, London's Old Vic theatre says it has received allegations of "a range of inappropriate behaviour" against Kevin Spacey. The theatre said on November 16 the 20 allegations deal with incidents between 1995 and 2013. The allegations follow an investigation that a law firm began in October, at the request of the theatre, amid reports being circulated about Mr. Spacey's behaviour while artistic director.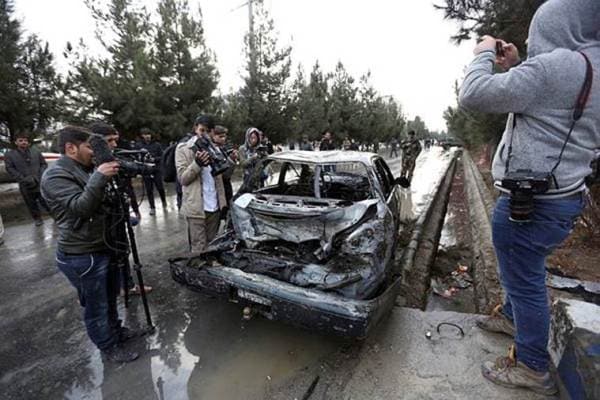 Suicide bomber kills nine at political meeting in Kabul, An Afghan official on Thursday said a suicide bomber killed nine people at a political gathering in the capital, Kabul. Interior Ministry spokesman Najib Danish says the attacker detonated his payload at the entrance to a wedding hall where the event was being held, killing seven police officials and two civilians, and wounding another nine people. Parliament member Hafiz Mansoor, who attended the meeting but was not harmed, said around 700 supporters of the governor of the northern Balkh province were attending a conference to highlight his work.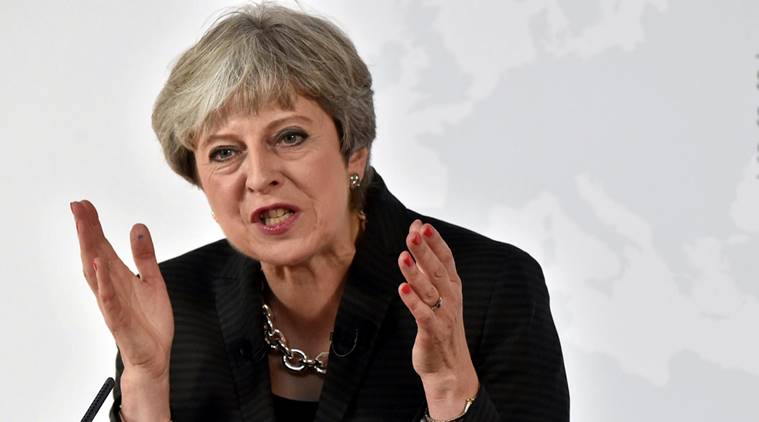 UK MPs want probe on Russian influence on Brexit vote, The UK Parliament's powerful intelligence and security committee is under pressure to launch an investigation into the extent of Russian influence on Brexit through social media during last year's European Union (EU) referendum. MPs in the House of Commons called on the intelligence watchdog, with powers to question intelligence chiefs, to examine whether Russia's so-called "troll factories" interfered in UK politics via fake accounts on Twitter. Labour MP Mary Creagh asked Prime Minister Theresa May during the weekly Prime Minister's Questions in the House of Commons yesterday if the committee would urgently evaluate "the Kremlin's attempts to undermine our democracy".
Read previous news posts
News 15/11/17
News 09/11/17
News 8/11/17
Comments
comments