News 15/11/2017
ECI bars Gujarat BJP from using 'Pappu' in electronic media advertisements, The Election Commission of India (ECI) has barred the ruling BJP in Gujarat from using word "Pappu" in advertisements in the  electronic media that apparently targeted Congress vice-president Rahul Gandhi. The Commission called it "derogatory." "Pappu" is perceived as a social media slur coined to target Mr. Gandhi. Sources in the BJP said the script of an advertisement did not link the word to any individual. The media committee under Chief Electoral Officer (CEO) B.B. Swain objected to the word mentioned in the script of the advertisement that was submitted by the party for approval last month.
Man seeks euthanasia for ailing 12-year-old son, This couple from Savarkundla town in Amreli had their sole happy moment when Prime Minister Narendra Modi arranged for free medical treatment for their ailing 12-year-old son. Modi responded to their letter seeking help for their son's debilitating neurological disease. But one year on, diamond polisher Dinesh Maisurya has again written to the PM. This time, seeking euthanasia permission for his son Parth. It's a daily pain for the parents to see their son getting seizures every 10 minutes and gradually moving towards severe disability.
Delhi pollution Live Updates: Arvind Kejriwal meets Haryana CM Khattar to discuss smog menace, Delhi Chief Minister Arvind Kejriwal on Wednesday left for Chandigarh to meet Haryana counterpart Manohar Lal Khattar to discuss issues related to air pollution. The chief minister had on Tuesday, in a tweet, also requested his Punjab counterpart Captain Amarinder Singh for a meeting. The latter, however, refused saying he 'did not have the same luxury of time'. The Delhi-National Capital Region, which had been enveloped in a blanket of smog for almost a week, witnessed a decrease in pollution levels on Tuesday. The air quality index, which had shot up to 486 last week, dropped to 308 on Tuesday  the lowest so far this month.
FIR filed against ICG over 'firing' incident, The marine police of the Coastal Security Group (CSG) on Tuesday registered a First Information Report (FIR) against the Indian Coast Guard (ICG) for allegedly opening fire on Rameswaram fishermen when they were fishing in Indian waters on Monday. Acting on a complaint lodged by K. Pichai Arokiyadass, 37, one of the two fishermen injured in the 'firing,' Raja Rajan, inspector of police, CSG, registered the FIR under Sections 323 (voluntarily causing hurt) and 307 (attempt to murder) of the IPC and Section 27 (1) of the Arms Act, 1959. The marine police have cited Coast Guard personnel from 'ICG vessel 77' as accused in the FIR. D. Ashok Kumar, Superintendent of Police, CSG, said a special team, headed by an inspector would be formed to investigate the case.
Nayantara edges out Udhayanidhi Stalin in Tamil box office, Actor Udhayanidhi Stalin, son of DMK working president M K Stalin, had keenly coopted actress Nayantara as his lead pair in two of his earlier films. But he may be blaming himself for having agreed to release his latest film, 'Ippadai Vellum', with the release of Nayantara's 'Aram' over the same weekend. 'Aram', which portrays Nayantara as a district collector who is concerned more about the sufferings of people than the laws of the land, had a low-key opening on Friday. However, good 'word of mouth' about the film, which had a strong script and produced at about Rs 6 crore, helped it pick up from Saturday and it has been holding steady since then.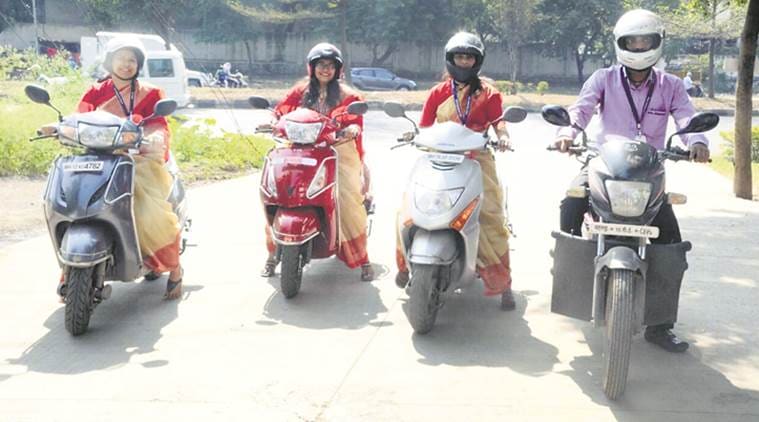 Pimpri college makes helmets mandatory; those who ignore rule have to pay Rs 500 fine, In a directive to all the two-wheeler riders among its teachers, students and staffers, the Novel International School and College in Chinchwad has made it compulsory for them to wear helmets. Those who violate the directive will have to pay a fine of Rs 500, said college authorities. The directive came after a staffer's son was killed in a two-wheeler accident on November 2. Ashish Deepak Pauskar (19), a resident of Shubhashree Society in Akurdi, was not wearing a helmet when the accident took place. Pauskar, a first-year engineering student, was riding pillion on a classmate's two-wheeler when it was hit by a truck near Mhalsakant Chowk in Nigdi Pradhikaran. Pauskar died of a head injury, said police, adding that there were no other injuries on his body. According to police, he could have survived the accident if he had worn a helmet.
I-T searches not politically motivated, says Jaya TV MD, The five-day income tax searches on AIADMK rebel leader V K Sasikala's family members and associates have brought the internal rift in the family out in the open. Jaya TV managing director and Sasikala's nephew Vivek Jayaraman on Tuesday refuted T T V Dhinakaran's charge that the I-T searches were politically motivated. "As far as I know, they (searches) don't seem to be so (politically motivated)," Vivek told reporters at his Mahalingapuram residence. As per I-T officials, the searches had exposed ₹1,430 crore of unaccounted wealth. They had also seized ₹7.14 crore cash and ₹5 crore worth gold ornaments from various premises.
Pilot error, fatigue to blame for the collision of ships near Ennore, Human error due to fatigue is the prime reason for the collision of two cargo ships near Ennore Port here in January last, a report of the investigating team of the Directorate General of Shipping said. The mishap occurred at 4 am on January 28, when M T BW Maple with a flag of Isle of Man was leaving the port after emptying Liquefied Petroleum Gas and MT Dawn Kancheepuram, loaded with petroleum oil lubricant was on its way to berth at the port. Human factor appeared to be the prime reason for the collision and fatigue to the pilots could have been a contributing factor in the mishap, it said.
World News
With Chabahar, Afghanistan is no longer dependent on Pakistan: Abdullah, Afghanistan would no longer depend on Pakistan for transit trade with the opening of the strategic Chabahar Port, a top Afghan leader has said.n Chabahar Port, located in the Sistan-Balochistan province on the energy-rich Persian Gulf nation's southern coast, lies outside the Persian Gulf and is easily accessed from India's western coast, bypassing Pakistan. The port is likely to ramp up trade between India, Afghanistan, and Iran in the wake of Pakistan denying transit access to New Delhi for trade with the two countries.
North Korea slams Trump for insulting leader,  North Korea's state media on Wednesday slammed Donald Trump for insulting leader Kim Jong-un, saying the US president deserved the death penalty and calling him a coward for canceling a visit to the inter-Korean border. An editorial in the ruling party newspaper Rodong Sinmun focused its anger on Trump's visit to South Korea last week, during which he denounced the North's "cruel dictatorship" in a speech to legislators in Seoul.
Zimbabwe crisis Live: Army says not a military takeover, armored vehicles seal road access to govt offices, Zimbabwe's military on Wednesday announced that it expected "normalcy" to return as soon as it had completed its "mission". In the statement, the army said it was only targeting "criminals" around President Robert Mugabe, and sought to reassure the country that "this is not a military takeover." Last night's action triggered speculation of a coup, but the military's supporters praised it as a "bloodless correction." Meanwhile, Armed soldiers in armoured personnel blocked off all access to government offices and Parliament building even as Zimbabweans formed long lines at banks in order to draw the limited cash available, a routine chore in the country's ongoing financial crisis. Also Read: Who is Robert Mugabe.
Comments
comments