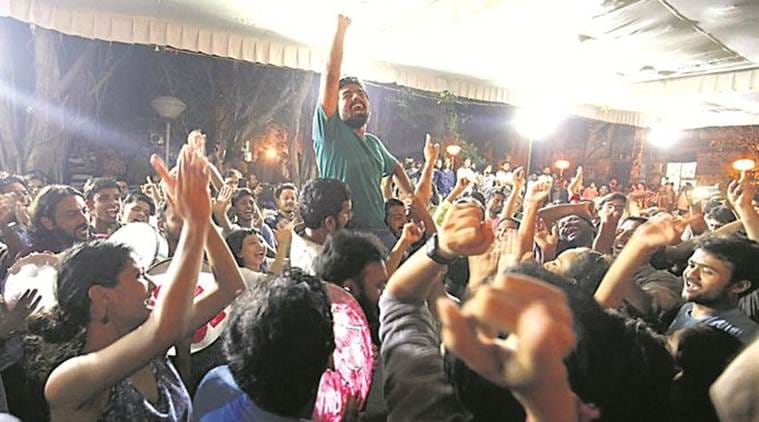 News 12/9/2017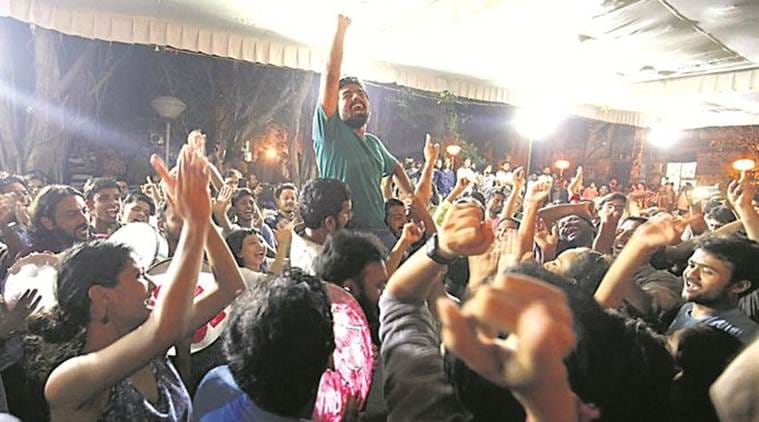 No plan yet to deport Rohingya, says Kiren Rijiju, Minister of State for Home clarifies that State governments have been asked only to identify illegal immigrants and act as per procedure Union Minister of State for Home Kiren Rijiju said here on Monday that the government had not yet firmed up a plan to deport Rohingya, and had only asked the State governments to identify illegal immigrants and initiate action under established procedure.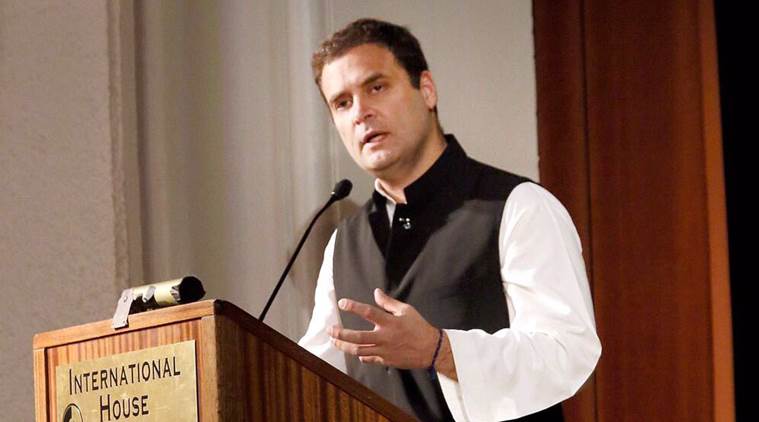 Rahul Gandhi address at UC Berkeley 'In Kashmir, UPA's 9 years of work destroyed in 30 days by NDA', Congress vice-president Rahul Gandhi on Tuesday addressed the University of California, Berkeley, at 7 am (IST). Speaking on 'India at 70', Gandhi reflected on contemporary India and the path forward for the world's largest democracy. His grandfather and the country's first prime minister, Jawaharlal Nehru, had delivered a historic speech at the American university in 1949. Gandhi, who is on a two-week visit to the US to interact with global thinkers, political leaders, and overseas Indians, spoke on the political environment in the country, job creation, the Congress party, the effects of demonetization among other issues.
Water flow in Palar reaches Virinchipuram, Water from the Agaram Eri flowed into river Palar and reached Virinchipuram on Monday. Agaram Eri received water following heavy rainfall in Alangayam. According to officials of the Public Works Department (PWD), Agaram Eri, which is a tributary of river Palar, originates near Melarasampattu in Alangayam. Alangayam recorded 70 mm rainfall during the 24-hour period ending 8 a.m. on September 10. "Following the rains in the catchment area, Agaram Eri witnessed inflow. The water reached Palar river near Pallikonda. On Monday, it continued to flow in the Polar and reached Virinchipuram, nearly 10 km from Pallikonda," an official said. He added that there was stagnant water in parts of the Palar river following rains, and the flow began once water from the Agaram Eri reached the river.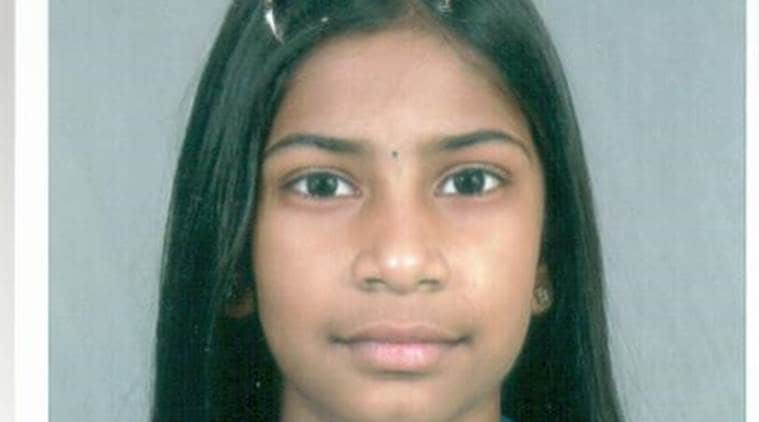 Hyderabad: 17-year-old girl found dead, police rule out Blue Whale links, The body of a 17-year-old girl who was reported missing on Saturday night was found amidst boulders in Ameenpur area on Tuesday morning. Chandini Jain, a second year Intermediate student of a private college, had left home Saturday evening saying she was going to meet friends. However, when she did not return till 8:30 pm, and her mobile phone was switched off, her parents lodged a missing complaint late Saturday night.
TTV fails to stall AIADMK meet, all set for Sasikala ouster, The AIADMK faction in power in the state is all set to hold the crucial general council meeting of the party on Tuesday to ease out V K Sasikala from the general secretary post. The faction led by chief minister Edappadi K Palaniswami and his deputy O Panneerselvam cleared two legal hurdles in Chennai high court on Monday. The high court rejected a petition filed by AIADMK TTV Dhinakaran faction MLA P Vetrivel seeking a stay on the GC meeting. Though he went on appeal, a two-judge bench later in the evening refused to stay the single judge's order. At the GC meet, the EPS-OPS combine will strive to put in place a steering committee as an ad hoc measure to administer the party till a new general secretary is elected.
Allow Navodaya Vidyalayas: HC to T.N., The Madurai Bench of the Madras High Court on Monday directed the State government to permit the establishment of Jawahar Navodaya Vidyalayas. The court observed that the written submission made by the Government of India and the Navodaya Vidyalaya made it clear that there was no imposition of Hindi in the regional schools. The public interest litigation petition for establishing Jawahar Navodaya Vidyalayas in Tamil Nadu for the benefit of rural students was filed by Kumari Mahasabha. Tamil Nadu is the only State where Navodaya Vidyalayas are yet to be established. The State government, in its counter, stated that under the Tamil Nadu Tamil Learning Act, 2006, it followed a two-language system of having Tamil and English as a medium of instruction.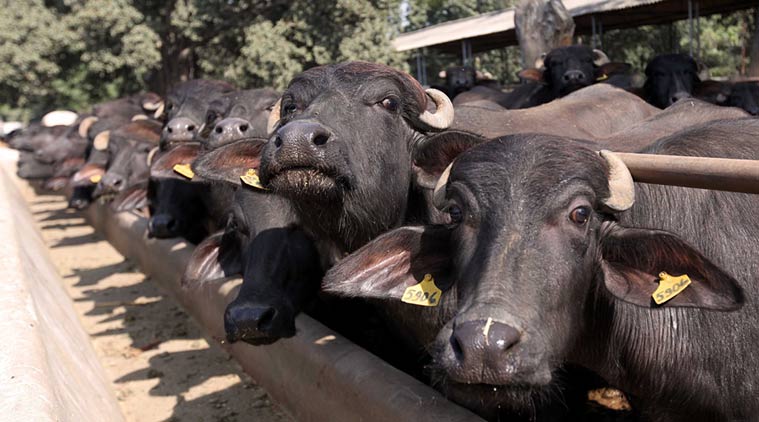 Aligarh: Four trucks crammed with 102 buffaloes intercepted, 12 held, FIVE BUFFALOES allegedly died of suffocation when 102 of them were being ferried in four mini trucks from Rajasthan and Gujarat on Sunday. Following this, 12 people have been arrested and the owners and managers of two slaughterhouses in Aligarh booked. Police said the owners and managers, who have not been named in the FIR lodged at Mandrak police station, were attached with Allana and Al Hamd Agro meat factories. Along with them, 12 others have also been booked under sections 429 (mischief by killing or maiming cattle) and 120 B (conspiracy) of the IPC and Prevention of Cruelty to Animals Act.
Stalin accuses BJP leader of trying to 'saffronise' guide, scout movement, The DMK on Monday accused the AIADMK government of trying to get BJP national executive member H Raja elected as chief of the Tamil Nadu Bharat Scouts and Guides and actively encourage him in his attempts "to saffronize" the movement. "I condemn the AIADMK government supporting Raja's nomination and attempting to push the BJP into the state government," said DMK working president M K Stalin. Though another candidate Mani is also contesting the election, being held after 18 years, the government, especially school education minister K A Sengottaiyan, is asking all teachers and district education officials to vote for Raja, Stalin said in a statement.
World News
India to further aid Afghan troops, Afghanistan suggests larger regional role for India; united in overcoming cross-border terror: Sushma Swaraj, India agreed to enhance existing assistance to Afghan security forces, including in capacity building and training of Afghan soldiers in India, during a Partnership Council meeting on Monday, even as Afghanistan's Foreign Minister suggested a larger role for India in regional diplomacy.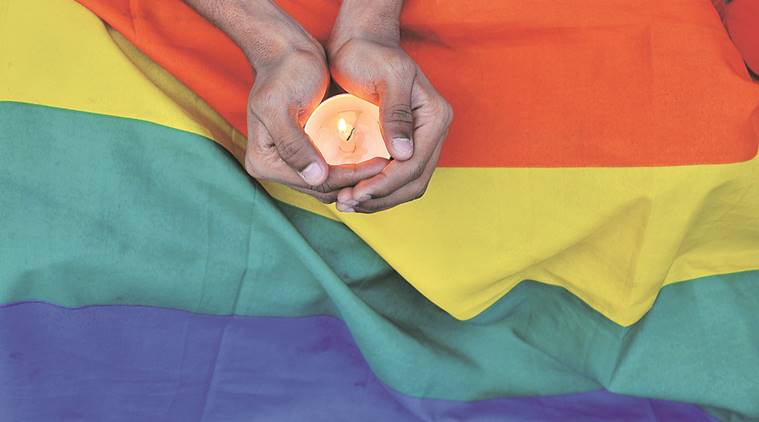 Australians to soon post ballots in gay marriage survey, Australians begin receiving their postal ballots on legalizing gay marriage from Tuesday as a new opinion poll showed that most of those who intend to vote are in favor of marriage equality. More than 16 million registered voters among Australia's population of 24 million will receive ballots in the coming days requesting their opinion on whether same-sex couples should be allowed to wed. An Ipsos poll published in Fairfax Media newspapers on Tuesday found 65 percent of respondents said they were certain to take part in the survey. Of those certain to post their ballot papers back, 70 per cent said they would support gay marriage.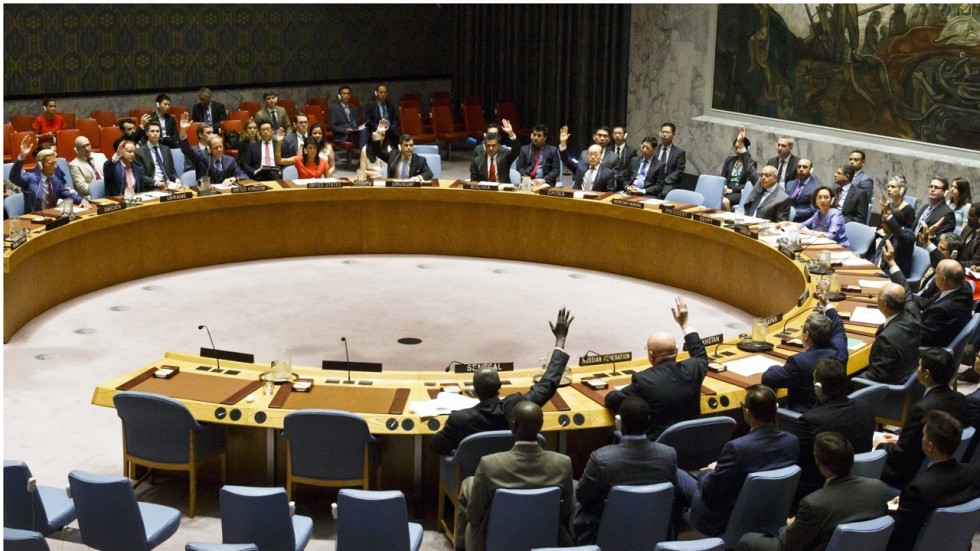 UN unanimously backs new sanctions on North Korea, The UN Security Council on Monday unanimously imposed new sanctions on North Korea, slapping a ban on textile exports and restricting shipments of oil products to punish Pyongyang for its sixth and largest nuclear test. With backing from China and Russia, the council adopted a US-drafted sanctions resolution just one month after banning exports of coal, lead and seafood in response to North Korea's launch of an intercontinental ballistic missile (ICBM).
Irma's Cuba toll touches 10, Downgraded from a hurricane to a tropical storm, Irma flooded several northern Florida cities with heavy rain and high storm surge on Monday as it headed out of the State after cutting power to millions and ripping roofs off homes. The Cuban government reported on Monday that 10 people had been killed after Irma battered the island's north coast with ferocious winds and 36-foot (11-m) waves over the weekend. This raised the overall death toll from Irma's powerful rampage through the Caribbean to 38.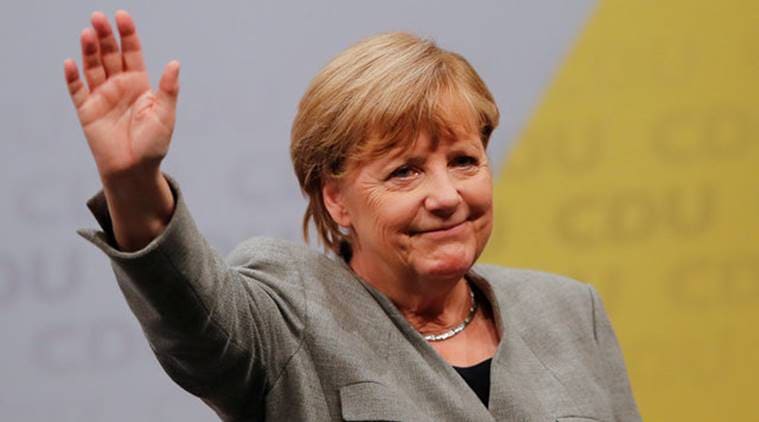 Merkel calls on Hungary to implement court ruling on refugee distribution, German Chancellor Angela Merkel has urged Hungary to quickly implement a ruling by the European Union's top court that member states must take in a share of refugees who reach the continent. In its ruling last week, the court dismissed complaints by Slovakia and Hungary over the mandatory quotas introduced in 2015 to relocate asylum seekers from Greece and Italy. Hungarian Prime Minister Viktor Orban said on Friday his government would not change its anti-immigration stance.
Read previous news posts
News 9/9/2017
News 8/9/2017
News 07/9/2017
Comments
comments