NEWS 1/2/17
NEWS 1/2/17 INDIA
Bihar Chief Minister Nitish Kumar on Wednesday described the Union Budget as "utterly disappointing" and said it did not say with "clarity" how much black money or fake currency was netted during the 50 days after demonetisation.He also slammed the Centre for merging the Railway Budget with the General Budget, saying "The government has ruined the railway."Kumar was particularly harsh on the NDA government for no mention of Prime Minister Narendra Modi's promises before the Bihar Assembly polls about a special package of Rs 1.25 lakh crore, special status to the state and providing the remaining amount of Rs 6,200 crore under the Backward Region Grant Fund (BRGF).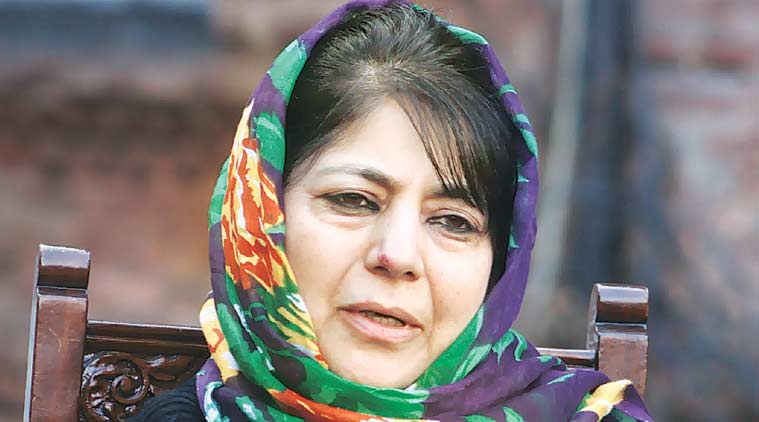 Jammu & Kashmir assembly was on Wednesday rocked by unprecedented violent protests during which furniture was damaged and mikes were uprooted by opposition members who demanded that chief minister Mehbooba Mufti clarify her stand on her remarks on Article 370, forcing the speaker to adjourn the House.As the House assembled this morning, leader of the opposition Omar Abdullah sought clarification from speaker Kavinder Gupta on whether he had checked the records of the proceedings connected with the chief minister's statement and expunged her remarks on Article 370.
Southern States bagged nearly 30% of funds under the Mahatma Gandhi National Rural Employment Guarantee Scheme (MGNREGS) continuously for the last 10 or 11 years, despite possessing lesser share of rural poor in the country, according to S.M. Vijayanand, Kerala Chief Secretary.In contrast, Uttar Pradesh, Bihar, and Chhattisgarh, which had about 45-50% of the country's poor, accounted for only 25% of the MGNREGS funds, Mr. Vijayanand said here on Saturday.The situation in Uttar Pradesh was "most glaring." Tamil Nadu, Kerala, Andhra Pradesh and Telangana had about 10% of the poor in the country.
Senior IPS officer PVK Reddy was on Wednesday appointed the new Director General (DG) in the National Human Rights Commission (NHRC).Reddy, a 1982-batch officer of Tripura cadre, is presently working as a Special Director General in the CRPF and will have a tenure till April in the Commission.A Home Ministry order said Reddy has been appointed as the DG (Investigation) in the National Human Rights Commission (NHRC) "from the date of joining the post and up to the date of his superannuation till April 30, 2017 or until further orders, whichever is earlier."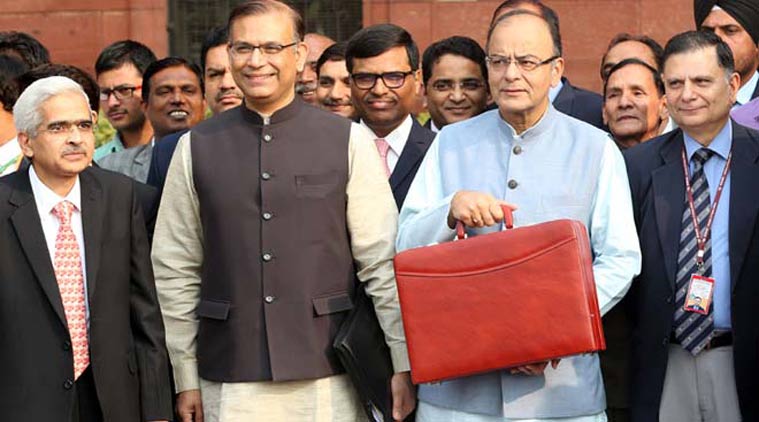 The SIT on black money on Wednesday hailed Finance Minister Arun Jaitley's budget announcement to limit cash transactions at Rs 3 lakh but said its other recommendation to cap cash holding of an individual at Rs 15 lakh would have been a "far better" measure to check corruption.
The Chairman of the Special Investigation Team (SIT) on black money, Justice (retd) M B Shah said in order to check stash funds some "stern steps" are needed to be taken but the government also has to go by the advice of economists and others and not alone them.
Self-styled godman and rape accused Asaram Bapu found no relief in the Supreme Court, which dismissed both his plea for interim bail on medical grounds and a second application for regular bail on the basis of his advanced age and prolonged incarceration as an undertrial for about 3.5 years.Hearing the applications on the top of the list of Monday's cases, a Bench of Chief Justice of India J.S. Khehar and N.V. Ramana found no justification in his plea for modification of an earlier order to enlarge him on interim bail to access superior medical care.
At least 7 labourers were killed and a dozen others were injured after an under-construction building collapsed on Wednesday in Kanpur's Jajmau. Kanpur Police DIG Rajesh Modak told PTI that number of dead and injured may rise.The incident took place in KDA (Kanpur Development Authority) colony in the afternoon, when top floors of the seven-storey under-construction building started falling, Modak said.So far, seven bodies have been recovered and around a dozen injured have been sent to hospital, he said.
India and Russia discussed regional cooperation and resolved to jointly confront the challenge of terrorism in their respective regions as part of high level consultations between the two nations.
The Indian delegation, led by National Security Adviser Ajit Doval, was in Moscow on a two-day visit to hold bilateral talks at the invitation of Nikolai Patrushev, secretary of the Security Council of Russia and a key aide of President Vladimir Putin.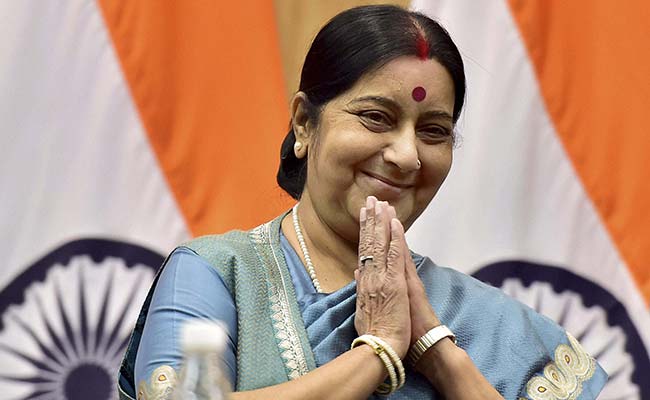 Congress leader Ahmed Patel and independent Rajya Sabha member Parimal Nathwani have sought the intervention of External Affairs Minister Sushma Swaraj for the release of Baroda-based businessman Paraman Radhakrishnan, who has been held in the U.S. for "terrorising".Ms. Swaraj tweeted on Monday that she had asked for a report from the Indian Ambassador in the U.S."Swaraj should look into the matter of Radhakrishnan and take steps for his early release," Mr. Patel, political secretary to Congress president Sonia Gandhi, told reporters in Vadodara.
As much as 16.51 per cent cash deposits out of the total 1.09 crore deposits made across the country during the demonetisation period were now under the scanner of Income Tax (I-T) department, officials said on Wednesday.Addressing a press meet in Thane, Principal Commissioners of I-T, Thane, Sri Krishna and Pramod Kumar said notices were being sent to 18 lakh depositors across the country via e-mails and mobile messages seeking explanation about the source of funds.These form the deposits during the period of November 9 to December 30, 2016 and include deposits above Rs 5 lakh and some in the range of Rs 3 lakh to 5 lakh, they said.
In order to prevent loan defaulters like liquor baron Vijay Mallya from fleeing the country, the government plans to bring a law to confiscate the assets of such persons till they submit to the judiciary.
In the recent past, there have been instances of "big time offenders, includingeconomic offenders", fleeing the country+ to escape the reach of law, Finance Minister Arun Jaitley said on Wednesday while presenting the Budget in Lok Sabha."We have to ensure that the law is allowed to take its own course," Jaitley said
Akhil Bharatiya Hindu Mahasabha celebrated Mahatma Gandhi's assassination by distributing sweets on his death anniversary on January 30 at its Meerut office on Saturday. Workers of the Hindutva group danced to the tunes of drum and Bollywood songs outside its office.This comes days after its workers observed Republic Day as 'black day' and protested against the Indian Constitution."We celebrate the fact that this country's hero Nathuram Godse eliminated Gandhi on this very day in 1948. Every year we distribute sweets, hire professional bands and invite people to dance to express our happiness at Gandhi's killing," said Pandit Ashok Sharma, national vice president of Hindu Mahasabha.Pandit Sharma, a man in his late seventies told this correspondent that Hindutva activists treated January 30, the day Gandhiji was killed, as a "festival".
NEWS 1/2/17 WORLD
Prime Minister Theresa May on Wednesday told British lawmakers that US President Donald Trump's temporary immigration ban was "divisive and wrong", five days after she initially refused to condemn the move."On the policy that President Trump has introduced, this government is clear that that policy is wrong", May told MPs after being pressed by opposition leader Jeremy Corbyn in parliament."We believe it is divisive and wrong," she said, speaking to MPs for the first time since the travel ban came into force.
British lawmakers will hold a debate on whether it should downgrade President Donald Trump's visit to the UK after a petition opposing his trip gathered over 1.6 million signatures even as thousands marched in protest against the travel ban by America on seven Muslim countries.
The debate will be held in the House of Commons on February 20 and will also take in a second petition calling for the visit to go ahead, signed by more than 100,000 people.
Some government and private doctors in Pakistan are importing Indian stents that come at a cheap price and selling them at exorbitant rates with fake barcode and international labels, according to media reports.Indian stents are the cheapest stents in the world, and some doctors in Pakistan are selling them by packing the stents with fake barcode and international labels after importing them, the Dunya News reported.The Indian stent that costs Rs. 25,000 to Rs. 28,000 is being sold for Rs. three lakh to Rs. three and half lakh by the doctors, the daily said.
Iran confirmed that it had tested a ballistic missile on Wednesday, but denied that was a breach of its 2015 nuclear deal with world powers.The comments from Defence Minister Hossein Dehghan came after the UN Security Council met on Tuesday to discuss the weekend test, which Washington described as "absolutely unacceptable"."The action was in line with boosting Iran's defence power and is not in contradiction with the JCPOA (the nuclear deal) or Resolution 2231," Dehghan said.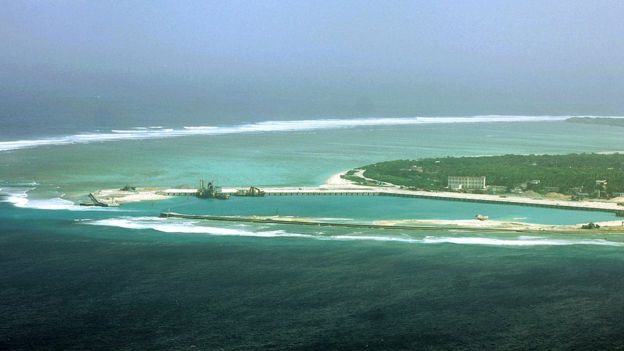 China's second aircraft carrier, currently being built at a rapid pace is likely to be based somewhere near the strategic South China Sea to handle "complicated situations", the state media reported.
The second carrier is being built at the eastern port of Dalian.Yesterday, an official television network in Shandong reported that the aircraft carrier was "taking shape" after two years and nine months of construction, but it did not provide further details, such as when the carrier would be completed.
Read our previous news posts
Comments
comments