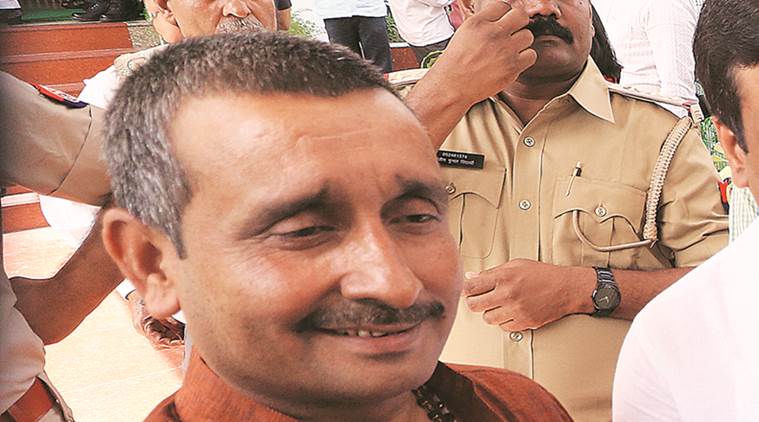 NEWS 11/5/18
National News
The CBI probe in the politically sensitive Unnao gang-rape case has corroborated the survivor's charge that BJP MLA Kuldeep Singh Sengar raped her at his home in Uttar Pradesh's Makhi village on June 4 last year while his female accomplice, Shashi Singh, stood guard outside the room.
Sources said while the survivor had consistently named Sengar, MLA from Bangarmau, UP, among those who violated her, local police kept the MLA and some other accused out of the FIR filed on June 20 as well as the chargesheet filed later.
The central agency has recorded the survivor's statement before a magistrate under CrPC Section 164, in which she "stood by" the allegations. Statements recorded under CrPC Section 164 are admissible in court as evidence.
The police, a CBI officer said, also delayed the girl's medical examination and didn't send the vaginal swab or her clothes to the forensic laboratory. "This was all deliberate and in connivance with the accused persons," he added.
Idea Cellular and Vodafone India have started sending separate but similar mails to their subscribers and vendors, outlining how their merger will benefit all parties, signalling that the telcos are set to close a pact that will create India's largest telecom company by next month.
The mails started going out on Wednesday and were sent to Vodafone's subscribers and vendors by managing director Sunil Sood, while Idea Cellular's mails were sent by counterpart Himanshu Kapania.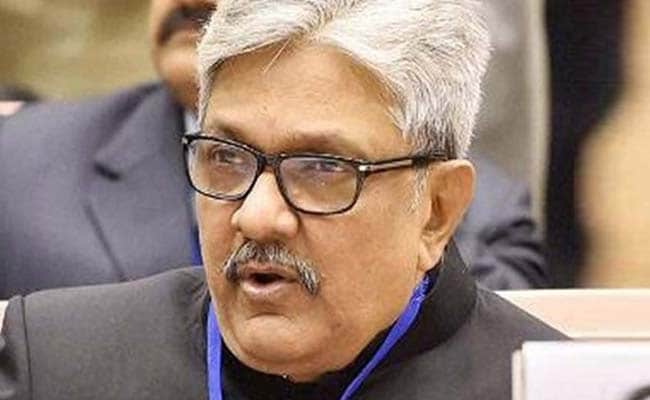 The Supreme Court Collegium is scheduled to meet on Friday to reconsider its recommendation to elevate Uttarakhand High Court Chief Justice KM Joseph and other judges to the top court.  the Supreme Court Collegium will convene a meeting on the decision of Uttarakhand High Court Chief Justice KM Joseph's elevation to the Supreme Court at 1 pm today.
Coming to the aid of poor women who face financial hardship after dehumanising sexual assault or a severe trauma like an acid attack, the National Legal Services Authority (NALSA) in consultation with the Centre has drawn up a relief policy offering minimum amount of Rs 5 lakh and Rs 7 lakh respectively. NALSA's comprehensive scheme sets out the minimum amount as relief for gang rape and rape cases. The "compensation scheme for women victims/survivors of sexual assault/other crimes" has been prepared on an order of the apex court that sought 'model rules' to provide succour to women victims and their family members, particularly the poor and residents of rural areas lacking resources to fight legal battles.
Indians were the largest group among the nearly 1.5 million foreign graduate students of the US colleges and universities who got authorisation to remain and work in America between 2004 and 2016, according to a study of government figures by the Pew Research Centre. Chinese students were the second largest group followed by the South Koreans. "Graduates from India made up the largest share of those authorised to work under the OPT (optional training program) programme during this period, with 441,400 (30 per cent of the total)," Pew Research Center said in a report based on the analysis of the US Immigration and Customs Enforcement, which it obtained through a Freedom and Information Act request.
In a tragic incident, a 65-year-old woman was allegedly lynched in Tamil Nadu as the mob thought that she was a child trafficker. Rukmani and her relatives were searching their Kula deivam or family temple in Athirmoor village near Polur, Thiruvannamalai, when a crowd of around 200 villagers mistook them for child traffickers and started beating them. Rukmani, who lived in Old Pallavaram in Chennai, is said to have died on the spot. Four others – Chandrasekaran (34), Mohan Kumar (34) and Venkatesan (51) – along with the car driver Gajendran, were seriously injured.
I&B minister Smriti Irani on Thursday made a strong pitch for creating a new architecture of "laws, ethics and rules" to help the media sector cope with the challenges thrown by the dizzying pace of digitisation and to thwart the risk of the emergence of a monopoly.Addressing the 15th Asia Media Summit (AMS) that opened in New Delhi on Thursday, Irani urged participants to find new ideas to strengthen media institutions, and said exponential growth of the digital space presented both possibilities and challenges for the industry. Irani said India would have around 969 million internet users by 2021. "How do we attract, retain and develop talent which frees good content from the trappings of revenue needs and bring about a balance in me- dia institutions, that is what we must consider," she said
India suffered the first big 'crypto jacking' attack last month. The target was the Aditya BirlaNSE -1.08 % Group — one of the country's largest business conglomerates headquartered in Mumbai.
More than 2,000 computers of various companies of the group were targeted by hackers for cryptojacking — a new kind of cyber-warfare where hackers misuse a target's terminals and their processing power to mine crypto currency.

Ending speculation, the State Election Commission (SEC) on Thursday announced that the panchayat polls in West Bengal will be held on May 14.The counting will take place on May 17 and repolling, if any, will be held the day before, SEC secretary Nilanjan Shandilya told reporters here.The SEC's announcement followed the Supreme Court direction to the state poll panel to ensure "free and fair" panchayat elections on May 14 in the state.
After a marathon 40-day hearing spanning five months, a five-judge bench of the Supreme Court on Thursday reserved its verdict on a bunch of petitions, led by ex high court judge K Puttaswamy, challenging the constitutional validity of Aadhaar on the ground that it violated citizens' right to privacy.The petition, filed in the SC in 2012 when Aadhaar was still in a nascent stage and had not become 'mandatory', has already achieved a milestone verdict from a nine-judge bench headed by then CJI J S Khehar and of which present CJI Dipak Misra was not a part of.
International News 
Carl C. Craft, a retired Associated Press reporter and editor who covered government and politics in Washington for more than two decades, died recently after suffering head injuries in a fall. He was 79.Craft, who died May 5 at Inova Fairfax Hospital in Virginia, worked for the AP for more than 30 years, starting in 1963 in Louisville, Kentucky, before moving on to be correspondent in Concord, New Hampshire, and then joining the staff of Washington AP in 1969.
The United States has allegedly given Israel the go-ahead to assassinate the commander of the Iranian Revolutionary Guard's overseas arm, the Quds force, according to a Kuwaiti newspaper.Al-Jarida quoted an unnamed source in Jerusalem as saying that "there is an American-Israeli agreement" that General Qassem Soleimani was a "threat to the two countries" interests in the region. The report further said that Iran's second in command in Syria, Mohammad Reda Falah Zadeh, may also "be a target" of an Israeli attack.
A dam burst its banks in Kenya's Rift Valley, killing at least 41 people and forcing hundreds from their homes, officials said on Thursday. At least 20 of the dead were children, police said.
Water burst through the banks of the Patel Dam in Solai, Nakuru County, on Wednesday night, sweeping away hundreds of homes, including those on the expansive Nyakinyua estate that borders the reservoir.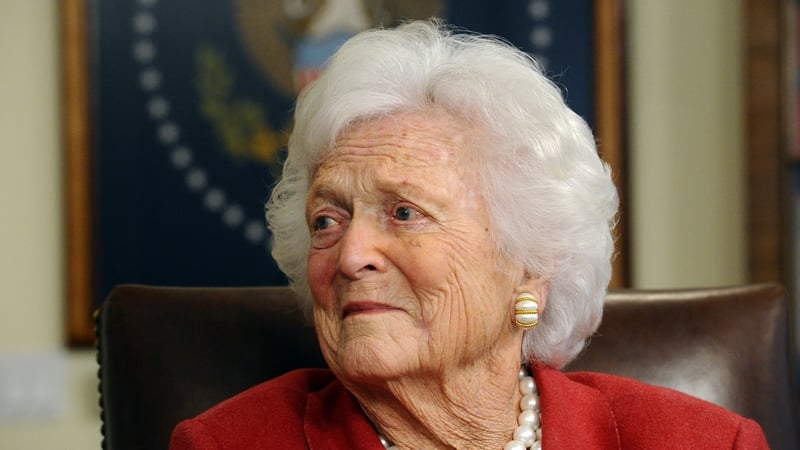 Former U.S. first lady Barbara Bush, the only woman to see her husband and son sworn in as U.S. president, died on Tuesday, the Bush family said. She was 92. Bush was the wife of the 41st president, George H.W. Bush, and mother of the 43rd, George W. Bush.The Bush family had announced in a statement on April 15 that she was in failing health, had decided not to seek further medical treatment and instead would focus on "comfort care."
A giraffe has killed a South African filmmaker, who was on assignment at a wildlife facility northwest of Johannesburg. Filming agency CallaCrew says Carlos Carvalho was filming a feature on Wednesday at the Glen Afric farm in Broederstroom when he "had a fatal run-in with a giraffe on set." The agency says Carvalho was flown to a Johannesburg hospital and died there of injuries that night. South African media say Carvalho was near the giraffe when it swung its neck and knocked him over.