News 07/12/2017
Replace Returning Officer: Stalin, DMK working president M.K. Stalin called for the replacement of the Returning Officer for the R.K. Nagar bypoll, following the controversy over the rejection of actor Vishal's nomination. Mr. Stalin told reporters that the incident showed that the Returning Officer would do only what the ruling party told him to do. He also urged the Election Commission to investigate the matter. He pointed out that 5,000 alleged bogus voters were yet to be removed from the voters' list in the constituency and the DMK had moved the High Court on the issue. Mr. Stalin also said that the DMK and its alliance partners would meet on December 11.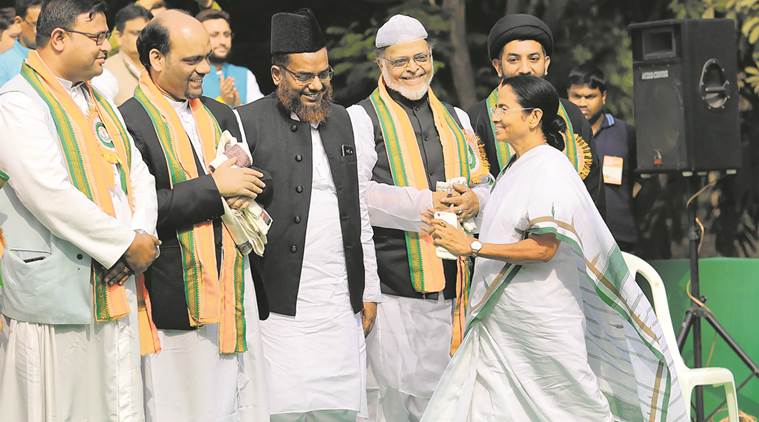 Intolerance Centre's biggest programme my duty to protect minorities: Mamata Banerjee, TARGETING THE BJP on the 25th anniversary of the Babri Masjid demolition, Chief Minister Mamata Banerjee on Wednesday alleged that "intolerance is the biggest programme of the government at the Centre". She asserted that it is her duty to protect the minorities, even if people call it appeasement. She was speaking at a public meeting at Mayo Road in Kolkata, organized by the Trinamool Congress youth wing to observe 'Communal Harmony Day'. "Intolerance is the biggest programme of the government at the Centre and a party. I am also a Hindu, but that doesn't give me the right to hate Muslims or Christians. What one will eat or wear is one's own choice, and no one has the right to intervene. It is a bigger problem than an emergency situation," Mamata said.
B Coms and BEds are selling paan or working as masons: Angry voices from Gujarat's winter of discontent, 35 km outside Vadodara is the town of Halol in Gujarat's Panchmahals district. It's an OBC dominated BJP stronghold with about 15 percent Muslims and along with the neighboring town of Kalol, was one of the flashpoints of the 2002 riots. Today it falls in the GIDC (Gujarat Industrial Development Corporation) SEZ zone and has several factories but residents complain about rampant unemployment, goondaism, and high prices. Support for the Hardik Patel led protest runs strong here. "Hardik doesn't only speak for Patidars," says Kashish Tomar, a paan shop owner in Halol who holds a B.Com degree, "he's voicing our pain too. Sex CD se kuch fark nahin padega."
Close call in three-horse race, The R. K. Nagar byelection scheduled for December 21 is likely to be a closely fought three-horse race between DMK's Marudhu Ganesh, AIADMK's E. Madhusudhanan and sidelined AIADMK leader T.T.V. Dhinakaran who is contesting as an independent. A section of voters living in and around the Vaidyanathan Bridge suggested that the DMK had an advantage but the fight between Mr. Madhusudhanan and Mr. Dhinakaran would be too close to call.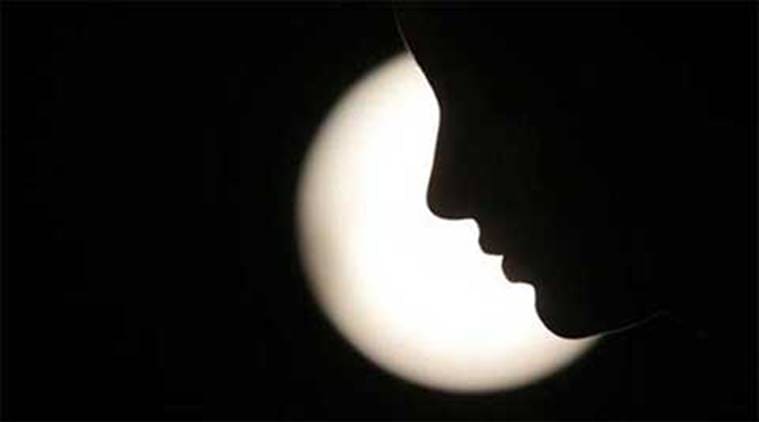 Will showcause school for revealing name of victim in letter to parents: Bengal's child rights protection commission, The West Bengal Commission for the Protection of Child Rights (WBCPCR) on Wednesday said it will showcause a Kolkata school for revealing the identity of a four-year-old "sexual assault" victim, and has called for the arrest of the principal. "Revealing the identity of a sexual assault victim is a crime. The identity should never be revealed under any circumstances. We will send a showcause notice to the school in this regard," WBCPCR chairperson, Ananya Chakraborty, told reporters.
NGT holds Art of Living responsible for Yamuna floodplains damage, The National Green Tribunal on Thursday held Sri Sri Ravi Shankar's Art of Living responsible for damaging the ecology of the Yamuna floodplains during the three-day cultural extravaganza held last year and asked the organisation to pay for the restoration works. "We hold respondent no. 3 (Art of Living) responsible for the damage to the Yamuna floodplains," green tribunal head Justice Swatanter Kumar said in his order.
Forests bore the brunt of a cyclone, Forest areas and Kani settlements in Kanniyakumari district bore the brunt of the Cyclone Ockhi. The Forest department personnel have cleared the seven-km approach road between Keeripparai and Maramalai where private estate workers were held up in the storm. A journey between Keeripparai and Kaalikasam offers glimpses of nature's fury. Thousands of trees, uprooted by gusty winds, lie among thick forests.
Boy dies in leopard attack at Nashik's Sakur village, A seven-year-old boy was killed by a leopard when he was sleeping in an agriculture field at Sakur village in the district last night, police said on Thursday. The big cat dragged Kunal Ahire when he was sleeping near his mother. After Ahire's mother raised an alarm, villagers rushed to the spot and started searching for the child, an official said. Ahire's remains were found later. In a separate incident, a 38-year-old woman was injured when she was attacked by a leopard in a cotton field in Chalisgaon taluka of neighbouring Jalgaon district. The feline ran away after the woman raised an alarm and was joined by farm hands working in the field.
UNESCO recognises Kumbh Mela as India's cultural heritage, India's Kumbh Mela has been recognised by UNESCO as an "intangible cultural heritage of humanity", a tweet posted today by the international organisation said.The Intergovernmental Committee for the Safeguarding of Intangible Cultural Heritage under the UN body inscribed Kumbh Mela on the "Representative List of the Intangible Cultural Heritage of Humanity" at its 12th session in Jeju, South Korea. The meeting, which opened on December 4, will end on December 9.
World News
Hamas chief calls for new intifada over Trump's Jerusalem move, Hamas leader Ismail Haniyeh called for a new Palestinian intifada, or uprising, on December 7 over U.S. President Donald Trump's recognition of Jerusalem as Israel's capital."This Zionist policy supported by the U.S. cannot be confronted unless we ignite a new intifada," the head of the armed Palestinian Islamist movement that runs the Gaza Strip said in a speech.
Qatar buys Rafale fighter jets and Airbus planes from France,  Qatar on Thursday agreed to buy 12 additional Dassault Aviation-made Rafale fighters with an option for 36 more, and said it would buy 50 Airbus a321neo planes with an option for a further 30, according to a document sent to Reuters. Qatar also awarded a French rail consortium, comprised of RATP and SNCF, the contract to build and operate the metro system in the Qatari capital of Doha, and said it intended to buy to buy 490 armoured vehicles from defence firm Nexter.
Related News
News 06/12/17
News 05/12/17
News 4/12/17
Comments
comments