News 06/9/2017
Body set up to deal with sex determination info on Internet, Centre tells SC, The government on Tuesday informed the Supreme Court that it has set up a nodal agency to redress complaints seeking deletion of materials violating Indian laws prohibiting pre-natal sex determination, from search engines and websites. A Bench headed by Chief Justice Dipak Misra considered the submission of Solicitor General Ranjit Kumar, representing the Centre, that the nodal agency was functional and, besides taking action on complaints, also kept tabs on websites to ensure that there was no information available in the virtual world on pre-natal sex determination.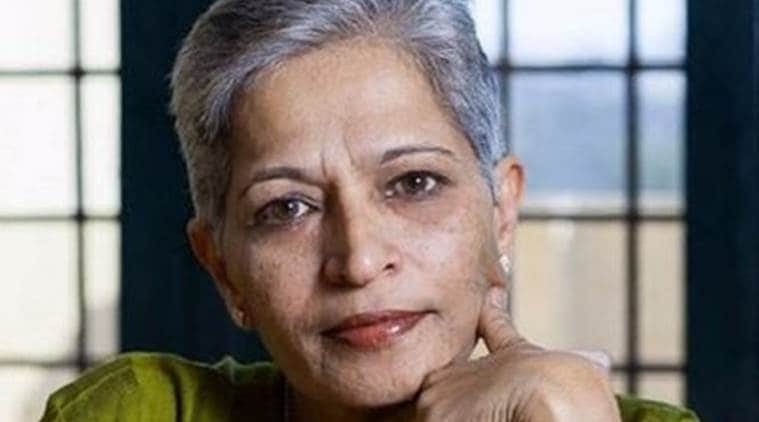 Gauri Lankesh, journalist who spoke her mind, shot dead in Bengaluru, Senior journalist, editor and activist Gauri Lankesh, 55, was shot dead by unidentified assailants at the entrance of her home in Bengaluru West on Tuesday evening. Four bullets were pumped into the editor of the Kannada weekly Lankesh Patrike at her doorstep after she had stepped out of her car and opened the gates to her home which lay in darkness at around 8 pm. Neighbours came out of a flat opposite the home where the journalist lived alone on what they thought were sounds of firecrackers and found Gauri lying in a pool of blood on her porch barely a metre away from the locked verandah to her home. "Normally, she works late hours because she is a journalist.
All eyes are on GST as Centre plans higher social pension, The government has readied a draft proposal to increase the quantum of the three key "social pensions" but all eyes are on the state of revenues post-GST, with the revamp now hinging on whether the Centre will have resources to fund the revision. According to estimates, restructuring the 'National Social Assistance Programme (NSAP)'  old-age pension, widow pension and disability pension  will incur an additional expenditure of Rs 10,000-12,000 crore over the present annual budget of Rs 9,500 crore.
Experiencing adventure sailing on Godavari, Brimming with an adventurous spirit, a group of 42 NCC Naval Wing cadets, including 14 girls, set out on a 410-km sailing expedition in the Godavari at Bhadrachalam on Tuesday to explore nature's splendour and gain first-hand experience in navigating the mighty river by boats under the supervision of two regular officers of the Indian Navy. The Godavari river sailing expedition would conclude at Samalkot in the neighbouring Andhra Pradesh on September 15.
World University Rankings 2018: IISc ranked highest from India, overall ranking falls, Indian institutes performed poorly for yet another year in the World University Rankings 2018 released on Tuesday. The Indian Institute of Science (IISc) was the highest ranked institute from the country, but it slipped from the 201-250 band to the 251-300 one. The fall was attributed to a drop in its research influence score and research income. Similarly, IIT Delhi and IIT Kanpur, which were among the best Indian institutions, were knocked down from the previous year's position of the 401- 500 club to 501-600 band. IIT Bombay, however, did not budge from its 2017 ranking and was placed in the 351-400 club. IIT Kharagpur and IIT Roorkee also retained their positions in the 501-600 bracket.
Residents prevent ASI, revenue officials from carrying out survey of areas around ancient site in Chennai,  Residents of Zamin Pallavaram in Chennai on Wednesday protested against a joint survey by officials of the Archeological Survey of India (ASI) and the Tamil Nadu state revenue department to earmark prohibited and restricted areas around a notified ancient site. They blocked officials from carrying out the survey. The survey is being conducted after the Madras high court directed the Chennai city police to give protection to ASI officials and Kancheepuram district revenue officials.
Madras HC to take up DMK's plea to nullify notices of privilege panel on Thursday, A week after the Tamil Nadu assembly privilege committee issued notices to 21 MLAs of the DMK, including its working president M K Stalin, for bringing sachets of gutka into the House, the Madras high court on Wednesday agreed to hear a plea moved by the party seeking to nullify the notices on an urgent basis on Thursday. When the first bench of Chief Justice Indira Banerjee and Justice M Sundar commenced its proceedings on Wednesday, senior counsel for DMK R Shanmugasundaram made an urgent mention, requesting the bench to take up the petitions for hearing on Thursday. The bench accepted his request and said that the plea would be heard on Thursday.
World News
Modi meets Suu Kyi, discusses India-Myanmar relations, Prime Minister Narendra Modi on Wednesday met Myanmar's State Counsellor Aung San Suu Kyi and the two leaders discussed ways to further cement the bilateral relations."Prime Minister Modi and Councillor Aung San Suu Kyi meet in Myanmar, discuss further cementing of India-Myanmar relations," PMO said in a tweet. "Meeting a valued friend. Prime Minister Modi with the State Councillor Aung San Suu Kyi," External Affairs Ministry spokesperson Raveesh Kumar tweeted.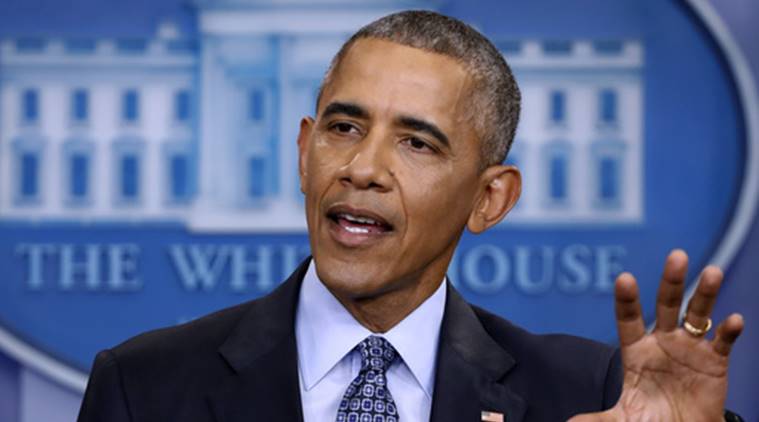 Barack Obama reacts to Donald Trump's decision to scrap DACA: Full text of his statement, President Donald Trump on Tuesday scrapped an Obama-era program that protects from deportation immigrants brought illegally into the United States as children, delaying implementation until March and giving a gridlocked Congress six months to decide the fate of almost 800,000 young people. The decision was announced not by Trump but by Jeff Sessions, his attorney general, who called the Deferred Action for Childhood Arrivals (DACA) program an unconstitutional overreach by Obama. There will be an "orderly, lawful wind-down," Sessions said.
South Korea eyes bigger warheads, North Korean ICBM reportedly on the move, South Korea said on Tuesday an agreement with the United States to scrap a weight limit on its warheads would help it respond to North Korea's nuclear and missile threat after Pyongyang conducted its sixth and largest nuclear test two days ago. South Korean officials believe more provocation from the reclusive state is possible, despite international outrage over Sunday's test and calls for more sanctions on North Korea. South Korea's Asia Business Daily, citing an unidentified source, reported on Tuesday that North Korea had been spotted moving a rocket that appeared to be an intercontinental ballistic missile (ICBM) towards its west coast.
Violence against Rohingya: Muslim-majority countries urge Suu Kyi to step in, Myanmar leader Aung San Suu Kyi came under more pressure on Tuesday from countries with Muslim populations to halt violence against Rohingya Muslims that has sent nearly 1,25,000 of them fleeing over the border to Bangladesh in just over 10 days. Indonesian Foreign Minister Retno Marsudi, in Dhaka to discuss aid for the fleeing Rohingya, met her Bangladeshi counterpart, Abul Hassan Mahmood Ali, a day after urging Ms. Suu Kyi and Myanmar Army chief Min Aung Hlaing to halt the bloodshed.
Indian immigrants in the US fear deportation post DACA repeal, Thousands of people from India, who arrived in the US illegally as children, are fearing deportation after President Donald Trump's decision to repeal the Deferred Action for Childhood Arrival (DACA) programme, a South Asian Advocacy group has said. The number of such people from India could be more than 20,000, according to an estimate carried out by South Asian Americans Leading Together (SAALT).
News 4/9/2017
Comments
comments