News 06/12/17
2G spectrum allocation case verdict on December 21, A Delhi court on Tuesday fixed December 21 for pronouncement of judgment in the 2G spectrum allocation scam case. Special Judge O.P. Saini announced the date in the presence of the accused and counsel for the CBI and the Enforcement Directorate. "I have perused the files and will pronounce judgment on December 21 at 10.30 a.m.," he said in his brief order.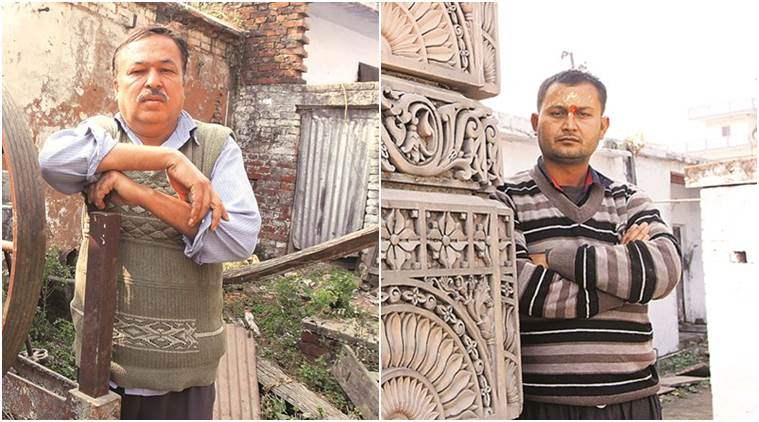 Returning to Ayodhya 25 years later: For sons of men killed fleeing, this dispute is not quite over, Their fathers died running. Within two years of each other. One, a Hindu kar sevak, was felled by police bullets on November 2, 1990. And the other, a Muslim sawmill owner, was chased and killed by a mob of kar sevaks on December 6, 1992. Subhash Pandey and Mohammed Shahid live in different parts of Ayodhya but share a common story  of life at a standstill from the time they lost their fathers, their world destroyed in the frenzy that gripped Ayodhya and the country a quarter century ago.
Ayodhya dispute: SC against intervention by others in the case, The Supreme Court on Tuesday ruled out intervention by parties not involved in the original suits relating to ownership of the Babri Masjid-Ram Janmabhoomi plot, acquired by the Centre shortly after the mosque was demolished on December 6, 1992. Senior advocate Salman Khurshid made an impassioned plea before a bench headed by CJI Dipak Misra and sought intervention by a body of Muslims from UP. But the bench was categorical in its reply, "These are appeals against the high court judgment on title suits and all parties are present before us. Where is the question of intervention or implement by non-parties?
Govt. drags his feet on tax arrears case against Nissan, The State Government, which rushed to the Madras High Court on Monday to restrain Japanese automaker Nissan Motor from proceeding with international arbitration demanding incentives worth $770 million, did not show equal interest on Tuesday in conducting a case filed by Renault Nissan in the same court challenging the commercial taxes department's July 28 demand for tax arrears to the tune of ₹130.80 crore. Justice T.S. Sivagnanam refrained from vacating an interim stay granted by him on all further proceedings pursuant to the demand for tax arrears since the government failed to file its counter-affidavit despite several adjournments. On October 4, the judge had granted the stay for a limited period (till October 30) after the petitioner's counsel B. Raveendran pointed out that the court had adjourned the case thrice and yet no counter-affidavit had been filed.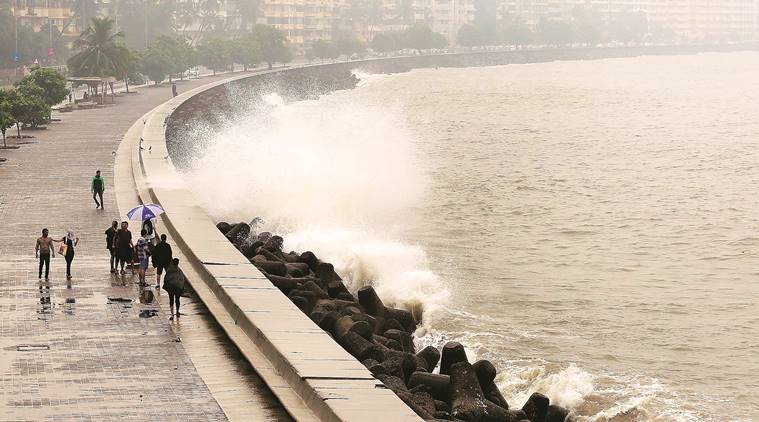 Cyclone Ochi: December rainfall sees a 142-year high in Mumbai, As cyclone Ockhi passed off the Mumbai coast, the city witnessed the highest December rainfall in 142 years Tuesday, with the observatory at Colaba receiving 70.4 mm rainfall and Santacruz receiving 36 mm in 24 hours.  "Tuesday's rainfall broke the record of the all-time highest December rainfall of December 12, 1967, when the city received 31.4 mm rainfall in 24 hours. This is the highest December rainfall since 1875," said Vishwambhar, a senior scientist at India Meteorological Department. In the last decade, the city has rarely received any rainfall in the month of December. The last time Mumbai received showers in the winter month was on December 13, 2014, when 1.5 mm rainfall was recorded. December 2008 and 2009 witnessed so little rainfall that it could not be recorded.
RK Nagar bypoll: Papers of Vishal, Deepa rejected, The Election Commission on Tuesday rejected nomination papers of actor Vishal Krishnan and former Tamil Nadu chief minister J Jayalalithaa's niece Deepa Jayakumar for the December 21 RK Nagar byelection after they were scrutinised. Vishal's nomination was rejected as the names of two people who proposed him had been mentioned wrongly, sources said. After the returning officer rejected his nomination, Vishal and his supporters staged a protest on the Tiruvottiyur High Road in RK Nagar, blocking traffic. Police personnel removed the actor and his supporters, numbering around 50. They were detained in Tondiarpet police station.
Naval ship traces 9 missing Kerala fishermen off Lakshadweep, A Navy ship on Monday located a fishing boat with nine crew members, reportedly missing from Kochi for the last 15 days, off Lakshadweep, a defence spokesman in Kochi said. The boat, Island Queen, was located by INS Kolkata 132 nautical miles north of Kavaratti in Lakshadweep.They have been provided with food and water. "All of them are safe.. They are coming on their own boat to Kochi," he said. The vessel was reportedly missing for last 15 days and a request was received from local administration to search for it. The naval ship continued with them for some time before going in for another rescue operation, he said.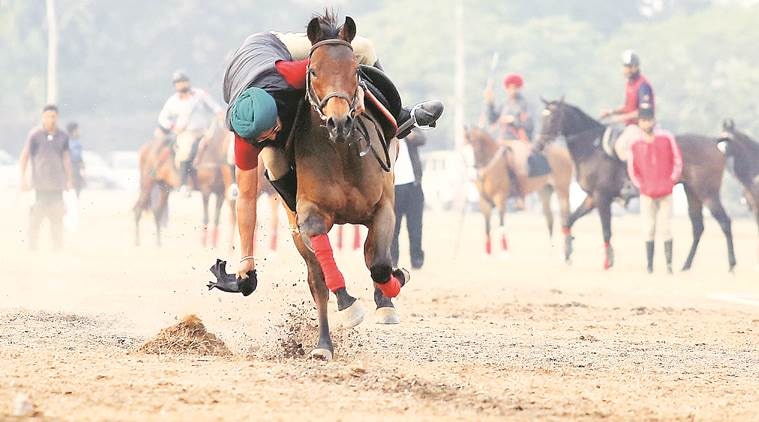 Paramotor team showcases skills ahead of military lit fest, A FIVE-MEMBER Paramotor team showed their professional maneuvers in the skies over Sukhna Lake, Panjab University, Uttar Marg, Madhya Marg and Sector 3 on Tuesday after taking flight from Rajindra Park as part of the Military Literature Festival which is scheduled for later this week. Interacting with the media after finishing the flight, the captain of the pilots' team, Abhay Singh Rathore, said he had read a lot about the city and its greenery but this flight provided him an opportunity to enjoy a beautiful aerial view of the city. "Paramotoring is an exciting and adventurous activity-cum-sports. I love my job even though it is an extremely challenging one," he said.
Delhi: Upper age limits for entry-level classes, The nursery guidelines this year are going to be slightly tweaked. There will be an upper age limit for entry-level classes in private schools. That means a child aged between three and four years would be eligible for nursery, between four and five years for KG, and between five and six years for Class I. In December 2015, the Delhi government's Directorate of Education had imposed an upper age limit on the recommendations of an expert committee. The high court had stayed it in February last year. NGO Social Jurist had then filed an appeal in the matter, following which an HC bench had upheld the upper age limit.
World News
California communities under siege from wind-driven fires, Wind-driven fires tore through California communities have for the second time in two months, leaving hundreds of homes feared lost and uprooting tens of thousands of people. The most damaging fire was in Ventura County northwest of Los Angeles, where 150 structures were confirmed destroyed. But a fire official said he suspected "hundreds more" would be lost when flames died down enough to make a thorough assessment. In the San Gabriel Mountains foothills of Los Angeles about 72 km away from the city, 30 structures burned.
Terror plot to kill British PM Theresa May foiled: What we know so far, Security officials in Britain reportedly thwarted an Islamist terror plot to kill Prime Minister Theresa May by two alleged terrorists who were arrested last week. Andrew Parker, Director of the British security service MI5, told UK Cabinet ministers that suspects had planned to launch improvised explosive devices at Downing Street first and then kill May in the chaos that followed, reported Sky News.  The duo were arrested on November 26 in a joint operation by MI5 and counter-terrorism police officers from Scotland Yard and the West Midlands, The Guardian reported.
Austria's supreme court paves way for same-sex marriage from 2019,  Same-sex couples will be allowed to marry in Austria from 2019, the country's supreme court ruled on Tuesday and said a law to the contrary violated the principle of non-discrimination. The move brings Austria into line with many other European nations including Germany, France, Britain and Spain. It also comes at a time when stories of sexual harassment under the #MeToo hashtag have flooded social media, sparking a rethink of attitudes towards sexual discrimination. "Today is a truly historic day," said lawyer Helmut Graupner, who represented the two female plaintiffs in court.
UAE and Saudi form new group separate from GCC, The UAE on Tuesday announced it has formed a new economic and partnership group with Saudi Arabia, separate from the Gulf Cooperation Council (GCC), a move that could undermine the council amid a diplomatic crisis with Qatar. The Emirati Foreign Ministry announcement, just hours ahead of a GCC meeting in Kuwait, said the new "joint cooperation committee" was approved by the UAE's ruler and President, Sheikh Khalifa bin Zayed Al Nayhan. Saudi Arabia did not immediately comment on the new partnership.
Related News
News 05/12/17
News 4/12/17
News 1/12/17
Comments
comments