News 06/01/2018
Triple talaq bill: No going back on stand, say parties, Three parties that tilted the scales in favour of the Opposition in the triple talaq debate — the AIADMK, the TDP and the Biju Janata Dal (BJD) — remain steadfast in their stand to send the legislation for further study to a select committee. The TDP, a BJP ally, has only six members in Rajya Sabha. However, their support has brought in more heft to the Opposition campaign. The AIADMK has 13 members while the BJD has eight members in the House. "We are not against the triple talaq Bill, we only want the clause on criminal prosecution to be amended. We had conveyed the same to the BJP, but it said that without the criminality clause there is nothing left in the Bill," TDP MP C.M. Ramesh said.
RS Chairman Venkaiah Naidu sends privilege notice against Rahul Gandhi to Lok Sabha speaker, Rajya Sabha Chairman M Venkaiah Naidu on Saturday referred the notice on the breach of privilege motion against Rahul Gandhi to Lok Sabha Speaker Sumitra Mahajan, Rajya Sabha TV reported. Since Gandhi is a member of the Lok Sabha, the Chairman has referred it to the Lok Sabha Speaker Sumitra Mahajan to the process forward. The move comes more than a week after senior BJP leader Bhupendra Yadav raised a breach of privilege motion against the Congress president in the Rajya Sabha alleging he had used "derogatory" words against Finance Ministry Arun Jaitley on social media.
Mehbooba pained by killing of 4 policemen in IED attack, Jammu and Kashmir Chief Minister Mehbooba Mufti today said she was pained by the news about the killing of four policemen in an IED explosion in Sopore township of Baramulla district. "Pained to hear that four policeman have been killed in an IED explosion in Sopore. My deepest condolences to their families," Mehbooba wrote on Twitter. Former chief minister Omar Abdullah tweeted: "Very sad news from #Sopore. May the four brave J&K police personnel killed in the line of duty today rest in peace." Four policemen on patrol duty were killed when an improvised explosive device (IED) planted by militants went off in Sopore town in north Kashmir today.
Fisheries Dept. launches pilot on shrimp cultivation, The State Government has launched an ambitious programme to promote fish culture for achieving self-sufficiency. But, little is known about the initiatives launched for cultivation of shrimp and Vannamei on an experimental basis. Faced with acute shortage of availability of varieties of prawn, the Fisheries Department has launched cultivation of two varieties – Vannamei suited for brackish water and Shrimp for fresh water – on an experimental basis. Following an advice given by Chief Minister K. Chandrasekhar Rao, the department had released 1.1 crore hatchery-reared prawn varieties into 10 major reservoirs across the State and it is proposed to release another 40 lakh in the coming days.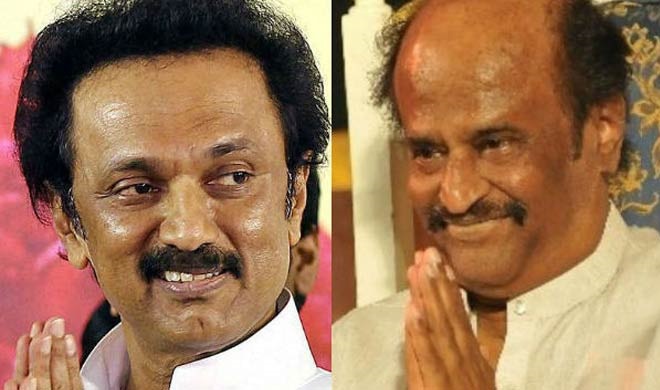 MK Stalin targets Rajinikanth's spiritual plank, DMK working president M K Stalin has said Tamil Nadu was the cradle of the Dravidian movement, where there was no place for spiritual politics as enunciated by superstar Rajinikanth. He made the remark just after the top star called on his father and DMK chief M Karunanidhi at his residence here, days after announcing his entry into politics. Citing Rajinikanth's assertion of "spiritual politics", Stalin told reporters in Chennai on Wednesday that Tamil Nadu was the cradle of the Dravidian movement. "Some are creating an impression that Rajinikanth is to launch a party at the instigation of people who intend to decimate the Dravidian movement in Tamil Nadu.
Bobbitized sadhak gets 17 stitches, Chandkheda police, investigating the bobbitization and injuries to a sadhak at the Asaram Ashram in Motera, claimed the incident seems to be a suicide bid as the severed organ was found in the same store room — one day after the victim was found there — along a razor. The severed organ was not found during the first round of investigation and police had earlier said that it was found in a workshop, raising questions about the police's version. Sudama Raut, 40, was found unconscious on January 1 from a store room, with a blanket covering his body. Blood was streaming out from beneath the blanket when other sadhaks found him.
End strike immediately, Opposition tells govt., Opposition parties have urged the State government to immediately redress the grievances of transport workers and bring an end to their agitation, which has put the public to hardship. In a statement, DMK working president M.K. Stalin urged Chief Minister Edappadi K. Palaniswami to hold direct talks with the transport unions and resolve the issues they had raised. He said this was necessary since talks with the Transport Minister had hit a roadblock.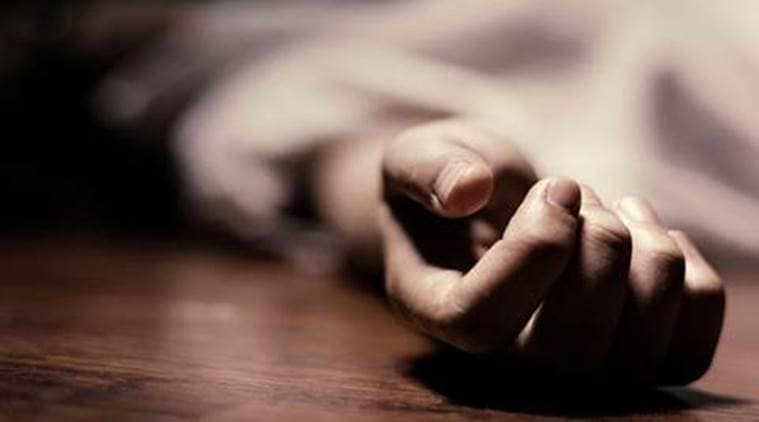 Couple found dead, police say they 'jumped off building after slashing their wrists', A young couple, who had reportedly eloped on Thursday, following which the man was booked for abduction, allegedly committed suicide by slashing their wrists and then jumping from the terrace of a sixth floor commercial-cum-residential building in Lucknow's Hazratganj area early Friday. The deceased have been identified as Ojas Tiwari (22) and Kajal Pandey (20). While Ojas was pursuing a videography course from a private institute, Kajal was a final-year graduate student in a girls' degree college at Naka area of Lucknow. Both used to stay at Qaiserbagh's Maqboolganj locality. Police said that primary investigation has found that the two were in a relationship and their parents were opposed to it. Officers said they have also found a suicide note, purportedly written by Pandey.
World News
Russian 'meddling': Republicans for criminal probe into author of Trump dossier, Two United States Republican senators have asked the Justice Department and the Federal Bureau of Investigation (FBI) for a criminal probe into Christopher Steele, the author of a controversial book on President Donald Trump. Senators Chuck Grassley and Lindsey Graham referred Mr. Steele, a former British intelligence agent, for allegedly making false statements to federal investigators, Xinhua reported.
After Djibouti, China likely to build second overseas military base near Chabahar port, After establishing its first overseas military base in Djibouti, in the horn of Africa in the Indian Ocean, China is now in talks with Pakistan to build its second overseas military base close to Iran's Chabahar port, PTI quoted an official as saying. China plans to push for greater maritime capabilities along strategic sea routes and if the deal to acquire Pakistani military base goes through, the new facility will come up at Jiwani close to Iran border in the Gulf of Oman only 85km from China's Gwadar port in Pakistan. Meanwhile, Donald Trump's decision to suspend its military aid to Pakistan is helping boost close ties between China and Pakistan, a report in the state-run Global Times said. The US administration had, a few days ago, withheld $1 billion military aid to Pakistan and Trump accused it of providing safe havens to terrorists.
Malaysia approves new search for missing airliner, The Malaysian government has approved a new attempt to find the wreckage of Malaysia Airlines Flight 370 in the Indian Ocean, the transport minister said Saturday. A US-based company early this week dispatched the search vessel Seabed Constructor to look for debris in the southern Indian Ocean, 3 years after the Boeing 777 disappeared on a flight from Kuala Lumpur to Beijing with 227 passengers and 12 crew. The governments of Malaysia, China and Australia called off the 1,046-day official search on Jan. 17 last year without solving the mystery. The Australian Transport Safety Bureau's final report on the search conceded that authorities were no closer to knowing the reasons for the plane's disappearance, or its exact location.
China tightens North Korea trade limits under UN sanctions, China has tightened restrictions on trade with North Korea under UN nuclear sanctions, imposing a cap on oil supplies to the North and banning imports of its steel and other goods. The measures announced late Friday follow increased Security Council penalties imposed following the North's ballistic missile test on Nov. 29. The Commerce Ministry said Beijing will limit exports of crude oil and refined petroleum to the North and ban outright sales of steel and industrial machinery. Imports of North Korean food, machinery and some other goods are banned.
Related News
News 04/1/18
News 2/1/18
News 29/12/17