News 01/6/2017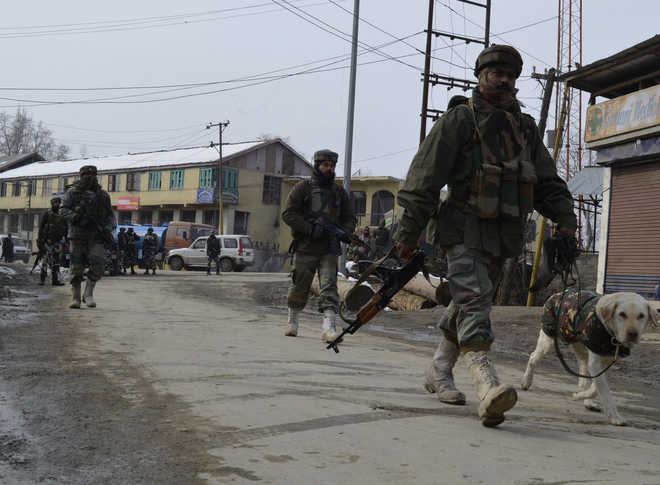 Two militants killed in Sopore gunfight, Two militants were killed in an anti-militancy operation in north Kashmir's Sopore on Thursday. A Srinagar-based police spokesman told The Hindu that the operation was launched on Wednesday night. "In the quick operation, the police zeroed in on the two militants in Sopore and eliminated them," said the spokesman. The operation was carried out jointly by the Army's 22 Rashtriya Rifles (RR), CRPF's 177 and 179 Battalions in Sopore's Mir Mohalla.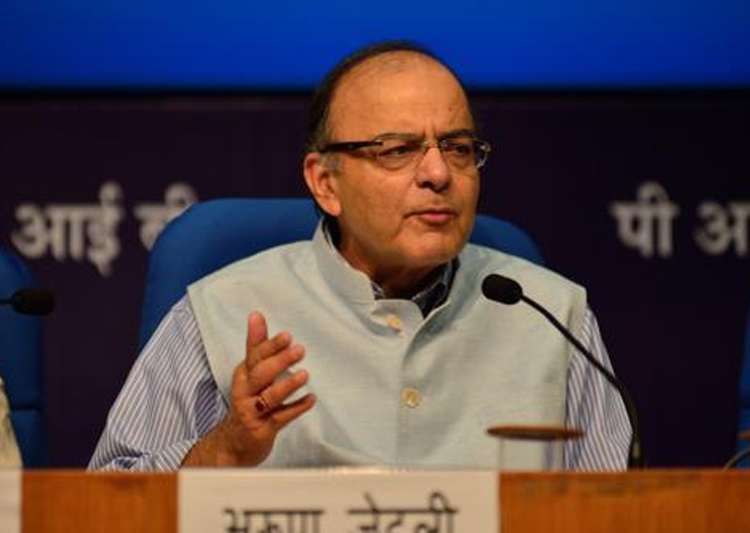 Arun Jaitley on three years of Modi government: 'Restored credibility of economy', Arun Jaitley on three years of Modi govt: Saying that India was nowhere on the global radar three years ago, Arun Jaitley claimed the Modi government inherited corruption and indecision.A day after India's GDP growth slowed down to just above six per cent in the January-March quarter, Finance Minister Arun Jaitley, speaking on three years of the Modi government, said reforms introduced in the last three years helped in restoring the credibility of the economy. Saying that India was nowhere on the global radar three years ago, Jaitley claimed the Modi government inherited a "weak" economy.
Humans are ushering in the sixth mass extinction of life on Earth, scientists warn, Humans are bringing about the sixth mass extinction of life on Earth, according to scientists writing in a special edition of the leading journal Nature. Mammals, birds and amphibians are currently becoming extinct at rates comparable to the previous five mass extinctions when "cataclysmic forces" — such as massive meteorite strikes and supervolcano explosions — wiped out vast swathes of life, including the dinosaurs.
No midday meal without Aadhaar in UP schools, Students of government-run primary schools in Uttar Pradesh, who do not have an Aadhaar card, will not be able to get midday meal after June 30. The direction from the State government comes three months after the Union Human Resource Development Ministry made Aadhaar cards mandatory for midday meals and asked UP schools to make a list of students who possess the cards.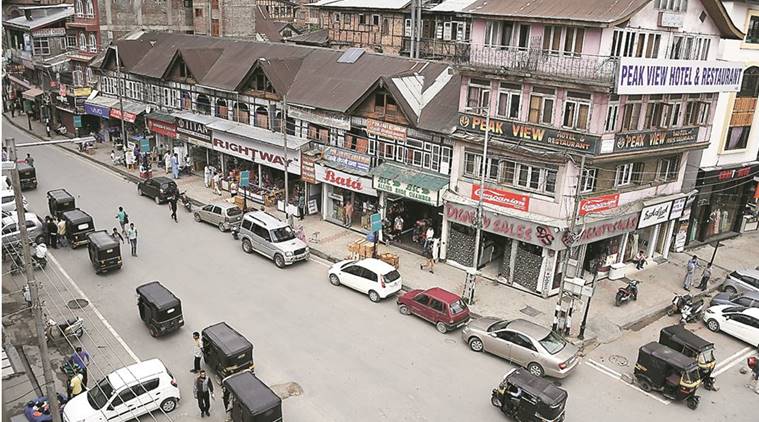 From PhD and MPhil to BTech and BE: New local militants are young and educated, VERY YOUNG and quite educated — from a 15-year-old school student to graduates, post-graduates, techies, an M Phil degree holder and even a doctorate. That's the profile of many of those who have joined the renewed indigenous militancy in the Valley, fuelled by the life and death of Hizbul commander Burhan Wani and what followed in its wake. According to data compiled by security agencies, 67 local recruits have joined the militancy in the Valley since Wani's killing in an encounter last July. Of them, 50 are from south Kashmir, Wani's native region; 63 are below the age of 30, including two 16-year-olds and one 15-year-old; and, only three are "recycled militants", or those who went back to militancy after being jailed.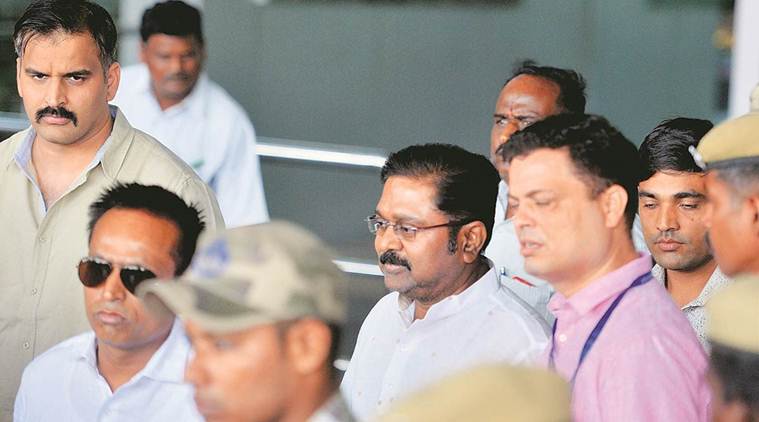 AIADMK symbol case: Delhi Court grants bail to TTV Dhinakaran, A Delhi court on Thursday granted bail to AIADMK (Amma) faction leader TTV Dhinakaran, who was arrested for alleged involvement in the Election Commission bribery case. Special Judge Poonam Chaudhry passed the order on the bail pleas of Dhinakaran and his close aide Mallikarjuna on personal bond of Rs 5 lakhs. They also have to surrender their passports. Dhinakaran, who was arrested by Delhi Police Crime Branch on April 25, sought bail on the ground that there was no reason to keep him in custody and no public servant was made an accused in the case though he was booked on graft charges.
Fire rages on at Chennai Silks in T.Nagar,A day after the seven-storied Chennai Silks building in T.Nagar caught fire, preparations are underway to raze down what's left of the building under the inspection of revenue officials. But, according to officials, "due to heat in patches, it (fire) is restarting." Watch as the fire rages on in the morning again, after it was brought under control the previous day.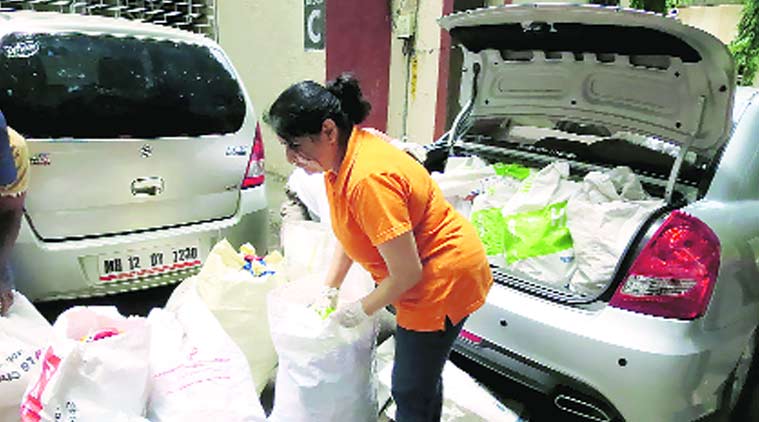 Waste segregation Civic chief holds meet with admn officials, The municipal corporation is undertaking campaigns to educate and engage residents and municipal workers in preparing for the campaign. Ahead of the waste segregation campaign scheduled to start on the World Environment Day, municipal commissioner B Purushartha held a meeting with senior administration officials at the municipal corporation office in Sector 17 on Wednesday.
BJP leader Vijay Jolly's bag stolen from parked car, Jolly filed a complaint at the Saket police station after the incident on Wednesday evening, the police said. The rear, right side windowpane of the car was broken by two persons riding a black Splendour bike that had no number plate, Jolly's complaint said. A shoulder bag kept in the car was stolen, the complaint said. The bag contained a camera, a laptop, a computer mouse and some official documents, it added. The police are examining the CCTV footages around the area both from those installed on the roads leading to the crime scene and the nearby shops to identify the accused persons, said a police officer.
Farmers' strike: effect on city unclear, Mumbai: Maharashtra's farmers are set to go on a first-ever strike, as their demands for loan waivers and a better price for their produce go unmet. The strike calls for a complete ban on the sale of milk, vegetables, and grains to the markets. Chief Minister Devendra Fadnavis's meeting with representatives of striking farmers late on Tuesday night was futile. Mr Fadnavis met farmers from Puntamba in Ahmednagar — the first to announce their decision to strike — in an effort to convince them to call off the agitation. After a two-and-a-half-hour meeting, the farmers remained firm on their stand, saying the instead of accepting even one of their demands, the government had only chosen to recount the measures it has taken to improve their condition.
World News
Short of allies, Syria's rebels are down but not out, They are veterans of Syria's rebellion, trying for years to bring down President Bashar Assad. But these days they're doing little fighting with his military. They're struggling to find a place in a bewildering battlefield where several wars are all being waged at once by international powers. Syria's civil war has become a madhouse of forces from Turkey, the United States, Syrian Kurds, the Islamic State group, al-Qaeda as well as Mr. Assad's allies Russia, Iran, Lebanon's Hezbollah, Iraqi and Afghan Shia militias all with their own alliances and agendas.
Former US president Barack Obama and his wife Michelle initially decided to stay in Washington once he left the White House so their daughter Sasha could finish high school. Now, their presence in the US capital looks more permanent. The couple paid $8.1 million to buy the mansion in Washington's swank Kalorama neighborhood that they have been renting since January, The Washington Post reported yesterday. The eight-bedroom, nine-and-a-half-bath home is in the same neighborhood as the home of President Donald Trump's daughter Ivanka and her husband Jared Kushner.
Japan launches satellite in bid for super accurate GPS system, Japan successfully launched a satellite Thursday as part of a broader effort to build a homegrown geolocation system that boosts the accuracy of car navigation systems and smartphone maps to mere centimetres. An H-IIA rocket blasted off Thursday morning from the Tanegashima space centre in southern Japan carrying the "Michibiki" No.2 satellite, which was later released into orbit. "The launch was a success," a Cabinet Office spokesperson said.
AP Explains: Why can't the Afghan government protect Kabul?, A massive suicide truck bombing rocked a highly secured diplomatic area of Kabul, killing 90 people and wounding as many as 400. The attack left a scene of mayhem and destruction in the Afghan capital.
White House says it has granted 14 ethics waivers to staff, The disclosures come after a tussle between the Office of Government Ethics and White House lawyers. Other executive branch agencies and departments, such as Treasury, State and Defense, are expected to share similar information with OGE by Thursday. Michael Catanzaro, a former oil and gas lobbyist, can help shape the Trump administration's energy policies. Shahira Knight can weigh in on retirement matters even though she previously worked for Fidelity, a financial company specializing in retirement services. The White House late Wednesday posted on its website ethics waivers granted to four ex-lobbyists and numerous others who have joined government. In all, the White House has granted 14 ethics waivers.
Read previous news posts
News 31/5/2017
News 30/5/2017
News 29/5/2017
Comments
comments