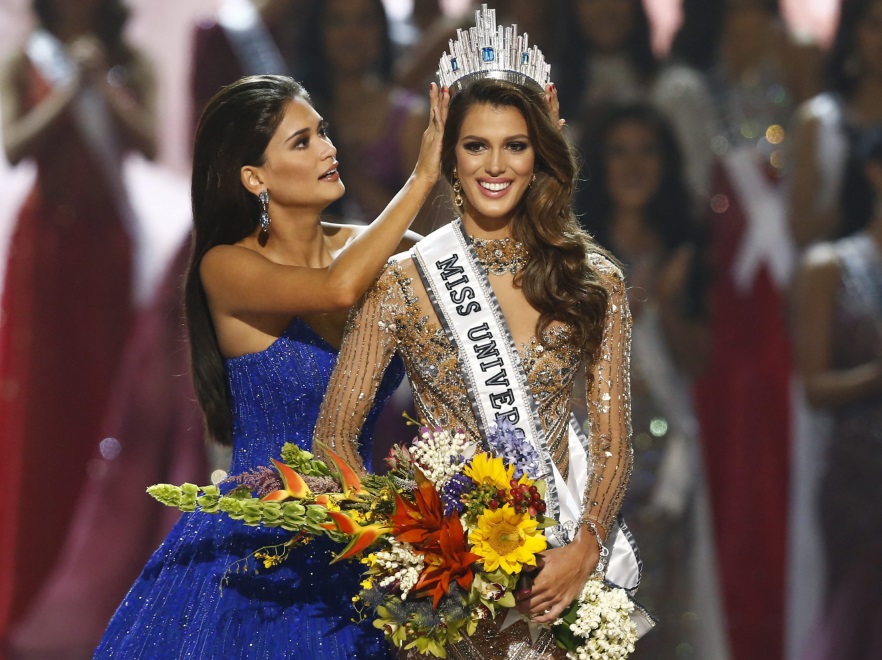 Miss Universe 2017
Miss Brazil Raissa Santana
October 1 marked a momentous occasion in the Latina community. It's the day 21-year-old model and pageant queen Raissa Santana made history by becoming the first black woman to gain the title of Miss Brazil in more than thirty years. Santana is also the second black woman in the history of the competition to ever hold the title. This year's pageant featured black women overall—six out of 27 contestants. But the ratio still doesn't account for the large population of Afro-Brazilians who reside in the country. According to the Latin Times, 54 percent of Brazil's population considers themselves black or multiracial, yet the pageant has only had two black winners.
Miss British Virgin Islands Erika Creque
A ball of fun as described by her friends, Erika Renae Creque is an absolute daredevil. Her bucket list consists of bungee jumping and skydiving. Being a Caribbean girl at heart, Creque has a great love for the environment and participates in various nonprofit organizations such as Association of Reef Keepers, Caribbean Youth Environmental Network, GreenVI and Greencrete VI. She enjoyed helping people so much that she decided she wanted to be a firefighter. Creque has training in basic life support skills, first aid and has completed basic EMT training. She wishes to complete the full course in order to qualify as an EMT. Her true life goal is to become a Civil Engineer and plans to pursue a degree in that field. Creque is prepared to rock her free spirit and hardcore lifestyle on the Miss Universe stage.
Miss Bulgaria Violina Ancheva
"I would like to give as a present my Miss Universe gown to one of you that really want it and need it. I want to give the dress to a girl in need that can't buy a dress for her prom the next month,"
Miss Canada Siera Bearchell
Taunts about her weight are nothing new for Siera Bearchell, the Miss Universe 2016 contestant representing Canada. She's heard it all: "What happened to you, why did you gain weight? You are losing points."
"How does it feel to be so much… larger than the other delegates?" a reporter asked her during a media event.
Miss Cayman Islands Monyque Brooks
Amid tremendous applause, 24-year-old Monyque Brooks, sponsored by Miracle Brokers, was crowned Miss Cayman Islands 2016 Saturday night at the Lions Centre.
She was also voted Miss Best Smile, Miss Photogenic and Best In Gown.
With a love for Caymanian arts, culture, and heritage, Ms. Brooks is set on leaving her footprint in the local arts industry through participation in major programs and festivals. She is involved in the National Cultural Foundation's events and is a part of the Cayman Islands Dance Company.
Ms. Brooks has a Bachelor's degree in Hospitality and Tourism Management and currently, puts that to use working at the Department of Tourism.
Miss Chile Catalina Caceres
Catalina Cáceres has been crowned as Miss Universe Chile 2016 and will now represent the country at the Miss Universe 2016 pageant to be held in January 2017.
Miss China Li Zhenying
Miss Universe China 2016 is Li Zhenying from Hunan. Li Zhenying succeeded Jessica Xue, Miss Universe China 2015. and will now have the rights to represent mainland China at the Miss Universe 2016 pageant to be held in the Philippines.
This 6'1″ stunner defeated 15 other delegates at the crowning event held on November 12th.
During pageant week, candidates traveled to Bangkok for different photoshoots and fashion shows.
The highest placement of China in the Miss Universe happened in 2002 when Zhuo Ling became second runner-up to Oxana Fedorova.
Miss Colombia Andrea Tovar
Jealisse Andrea Tovar Velásquez (Quibdó, Chocó; 3 de septiembre de 1993) es una modelo y reina de belleza colombiana.1 El 16 de noviembre de 2015 fue elegida Señorita Colombia en la 80.° edición del Concurso Nacional de Belleza, premio que la acreditó como representante de Colombia en el concurso Miss Universo 2016, en el cual logró la posición de segunda finalista, dejándola en el podio como "primera princesa".
Miss Costa Rica Carolina Rodriguez
Miss Costa Rica 2016, Carolina Rodríguez, llegó este miércoles a Filipinas para ponerse a las órdenes de la organización Miss Universo y comenzar con las actividades previas a la noche de coronación, el 29 de enero.
Miss Croatia Barbara Filipovic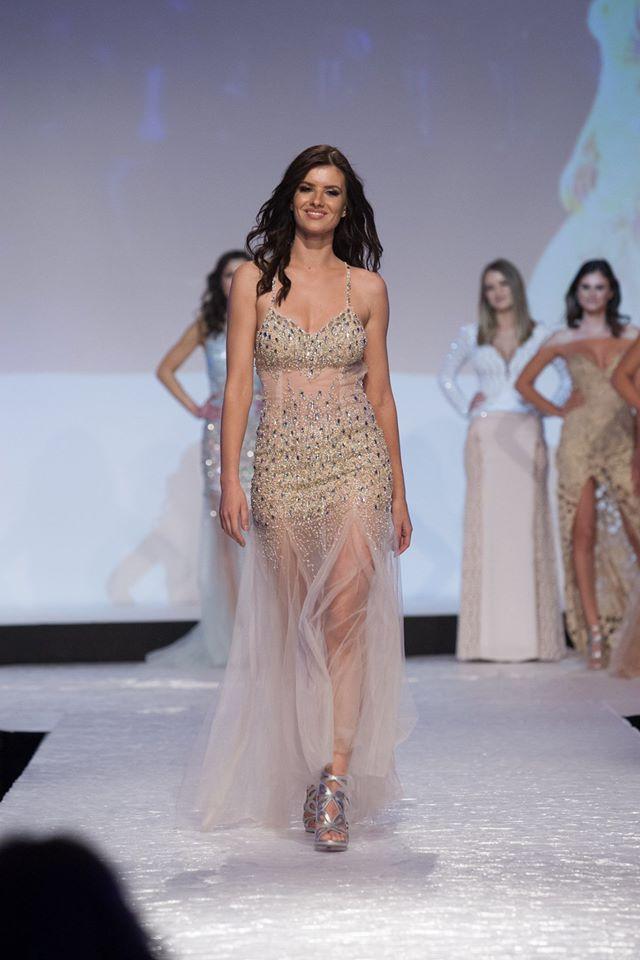 Unfortunately, Miss Croatia has not moved forward in the competition. Currently, she is a student of Veterinary Medicine in Zagreb and enjoys horseback riding as well as reading and traveling. Barbara, who loves to sing, ride and go to the gym in her spare time, also won a number of prizes with her title, including a scholarship at the Zagreb School of Economics and Management worth 20,000 euros. She also won a host of sponsors prizes, from shoes and clothes to hair and skin products. Barbara will represent Croatia later this year at the Miss Universe pageant.
Miss Curacao Chanelle de Lau
Chanelle de Lau is Miss Universe Curaçao for the 65th Miss Universe this month. She is all of 21 years old, stands 5'11" and is a student of International Business and Management in Willemstad. She was crowned last October by Miss USA 2016 Deshauna Barber.
Brown-eyed Chanelle is a dance enthusiast who loves cooking. She is a professional model with a passion for charity work with kids. She also wants to be involved in cancer research in whatever capacity she can after losing her beloved father to the dreaded disease when she was just in high school.
The Miss Czech Republic Andrea Bezdekova
Miss Universe Czech Republic 2016 Andrea Bezdekova is one of the most sensuous contestants of this year's Miss Universe 2016 beauty pageant.
Read related posts
                                                                             next
Comments
comments