Michael Jackson Pop Singer
Michael Jackson Pop Singer
Michael Jackson
American singer-songwriter
Michael Joseph Jackson was an American singer, songwriter, record producer, dancer, actor, and philanthropist.
Born: August 29, 1958, Gary, Indiana, United States
Died: June 25, 2009, Holmby Hills, Los Angeles, California, United States
Children: Paris Jackson, Prince Michael Jackson II, Michael Joseph Jackson, Jr.
Did you know: Michael Jackson's "Thriller" is the best-selling album of all time by claimed sales (65 million).
History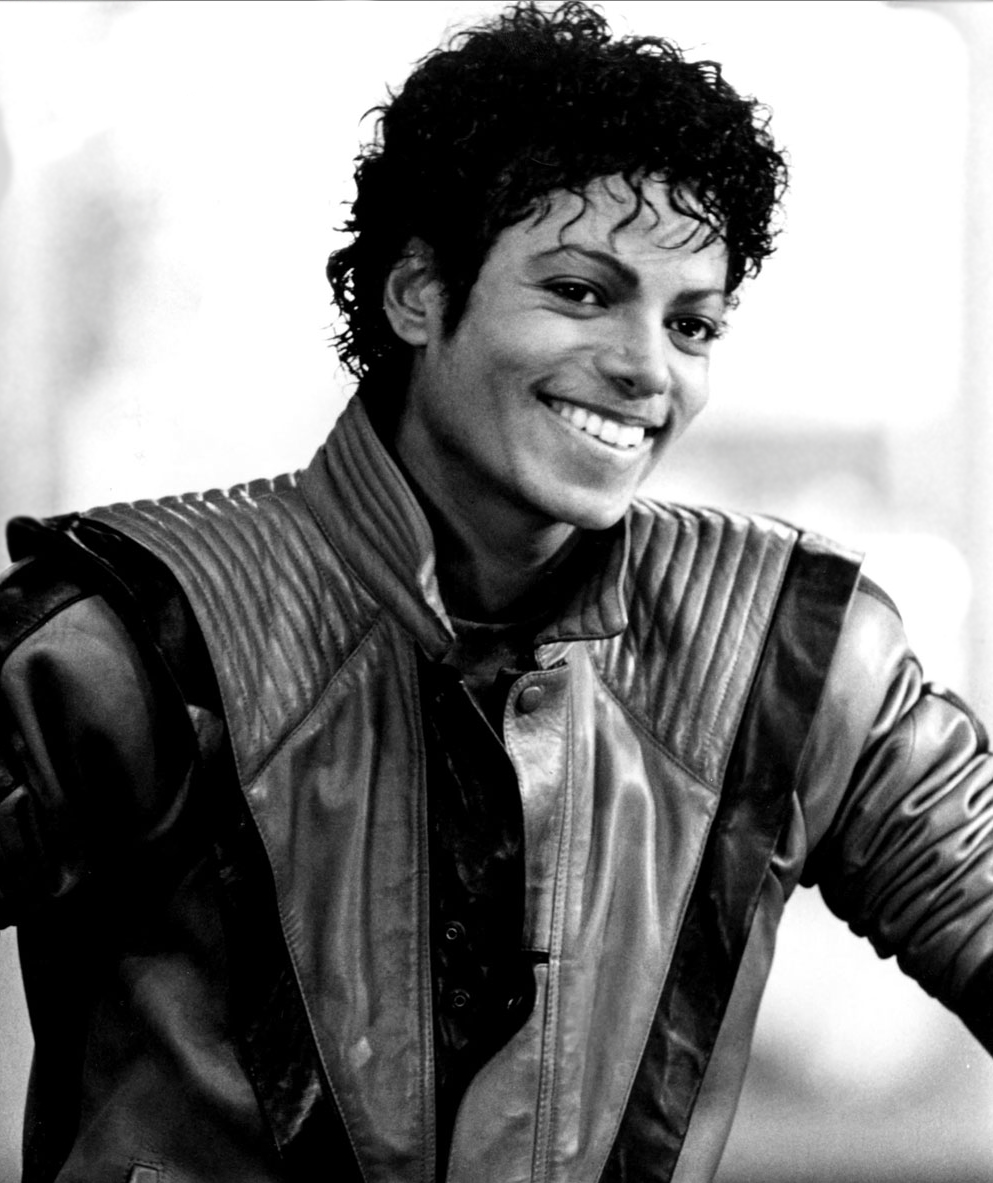 Michael Joseph Jackson was born in Gary, Indiana on August 29, 1958, and entertained audiences nearly his entire life. His father, Joe Jackson, had been a guitarist, but was forced to give up his musical ambitions following his marriage to Katherine Jackson (née Katherine Esther Scruse). Together, they prodded their growing family's musical interests at home. By the early 1960s, the older boys Jackie, Tito and Jermaine had begun performing around the city; by 1964, Michael and Marlon had joined in.
A musical prodigy, Michael's singing and dancing talents were amazingly mature, and he soon became the dominant voice and focus of the Jackson 5. An opening act for such soul groups as the O-Jays and James Brown, it was Gladys Knight (not Diana Ross) who officially brought the group to Berry Gordy's attention, and by 1969, the boys were producing back-to-back chart-busting hits as Motown artists ("I Want You Back," "ABC," "Never Can Say Goodbye," "Got to Be There," etc.). As a product of the 1970s, the boys emerged as one of the most accomplished black pop / soul vocal groups in music history, successfully evolving from a group like The Temptations to a disco phenomenon.
Solo success for Michael was inevitable, and by the 1980s, he had become infinitely more popular than his brotherly group. Record sales consistently orbited, culminating in the biggest-selling album of all time, "Thriller" in 1982. A TV natural, he ventured rather uneasily into films, such as playing the Scarecrow in The Wiz (1978), but had much better luck with elaborate music videos.
In the 1990s, the downside as an 1980s pop phenomenon began to rear itself. Michael grew terribly child-like and introverted by his peerless celebrity. A rather timorous, androgynous figure to begin with, his physical appearance began to change drastically, and his behavior grew alarmingly bizarre, making him a consistent target for scandal-making, despite his numerous charitable acts. Two brief marriages — one to Elvis Presley's daughter Lisa Marie Presley — were forged and two children produced by his second wife during that time, but the purposes behind them appeared image-oriented. Despite it all, Jackson's passion and artistry as a singer, dancer, writer and businessman are unparalleled, and it is these prodigious talents that will ultimately prevail over the extremely negative aspects of his seriously troubled adult life.
Unbelievable Success
While working on The Wiz, Jackson met producer Quincy Jones (1933). They worked together on Jackson's 1979 album Off the Wall, which sold ten million copies and earned critical praise. In 1982 Jackson and Jones again joined forces on the Thriller album. Thriller fully established Jackson as a solo performer, and his hit songs from the album—"Beat It," "Billie Jean," and "Thriller"—made him the major pop star of the early 1980s. The success of Thriller (with forty million copies sold, it remains one of the best-selling albums of all time) and the videos of its songs also helped Jackson break the color barrier imposed by radio stations and the powerful music video channel MTV. By 1983 Jackson was the single most popular entertainer in America.
In 1985 Jackson reunited with Quincy Jones for USA for Africa's "We Are the World," which raised funds for the poor in Africa. Jackson's next two albums, Bad (1987) and Dangerous (1991), were not as hugely successful as Thriller, but Jackson remained in the spotlight throughout the 1980s and into the 1990s. In 1992 he founded "Heal the World" to aid children and the environment. In 1993 he was presented with the "Living Legend Award" at the Grammy Awards ceremony and with the Humanitarian one who promotes human welfare of the Year trophy at the Soul Train awards.
Final Year 
In the aftermath of the trial, Jackson's reputation was effectively destroyed and his finances were in shambles. He soon found refuge in his friendship with Bahrain's Prince Salman Bin Hamad Bin Isa Al-Khalifa, who helped the pop star pay his legal and utility bills, and invited him to his country as a personal guest.
In Bahrain, the prince took care of the singer's expenses and built a recording studio for him. In return, Jackson allegedly promised to collaborate on a new album for Al-Khalifa's record label, write an autobiography and create a stage play. The completed work never materialized, however, and Jackson soon faced a $7 million lawsuit from his friend for reneging on his promises.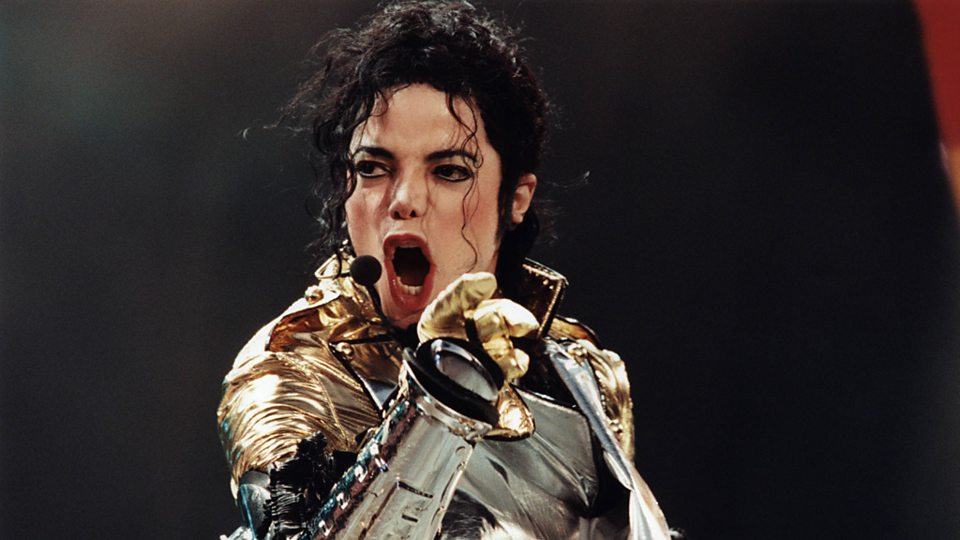 In even greater financial straits, Jackson defaulted on the $24.5 million loan owed on his Neverland Ranch in 2008. Unable to part with cherished keepsakes, including the crystal gloves he used in performances, Jackson sued to block the auction of some of his personal items from the home the following year.
Around this same time, the largely reclusive Jackson announced that he would be performing a series of concerts as his "final curtain call." Despite all of the allegations and stories of odd behavior, Jackson remained a figure of great interest, as demonstrated by the strong response to his concert plans; set to appear at the O2 Arena in London, England, beginning July 8, 2009, Jackson saw all of the tickets to his "This Is It" tour sell out in only four hours.
Solo Superstar Interview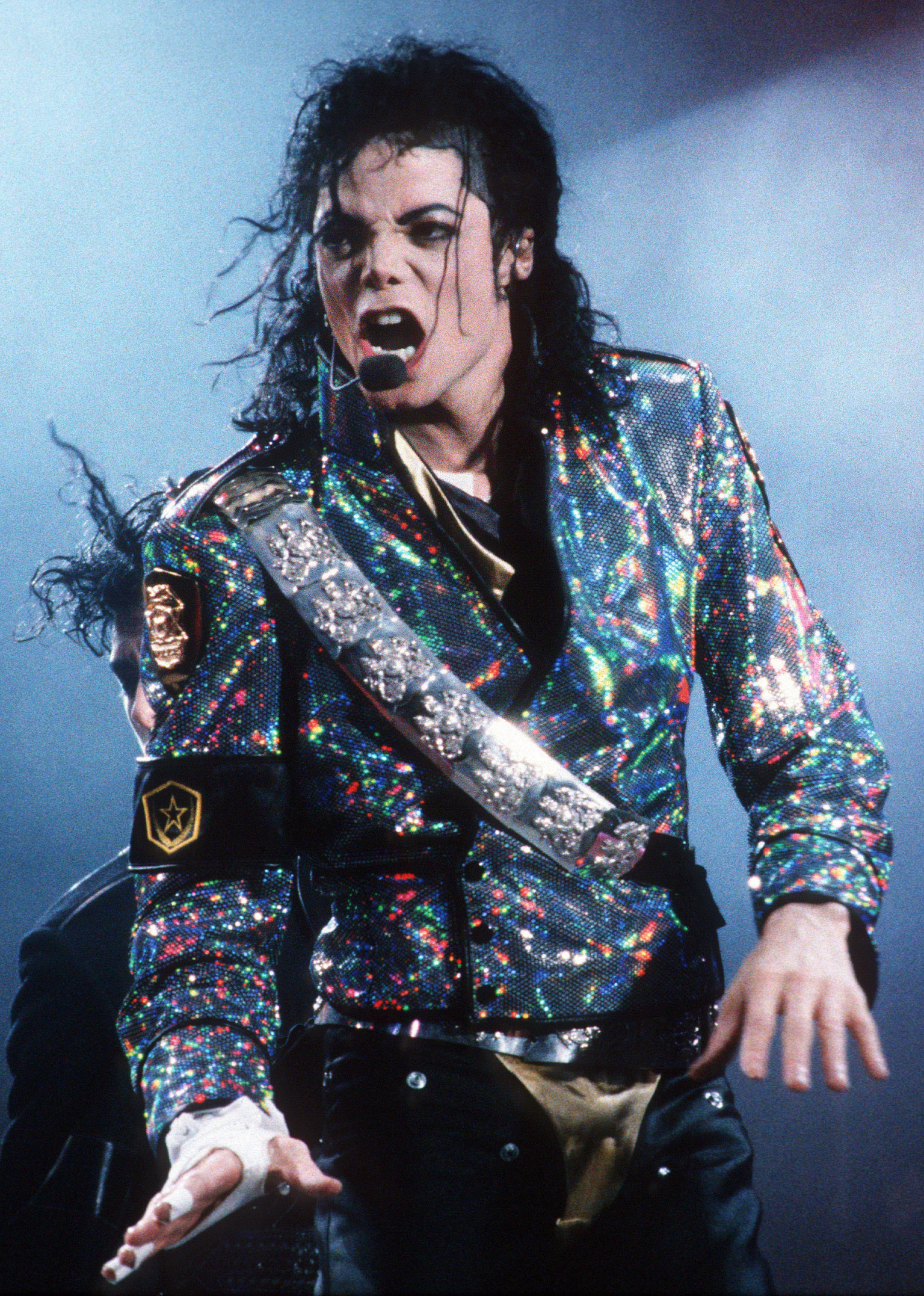 In a 1993 interview, Jackson told Oprah Winfrey that he had lost his childhood and endured abuse at the hands of his notoriously strong-willed father. Jackson, who was twice married and the father of three children, admitted to Winfrey that Joseph Jackson had beat him and that it was difficult to get on stage after that.The 1992 made-for-television movie "The Jacksons: An American Dream" gave a detailed portrait of life in the Jackson household, portraying Joseph Jackson as a harsh stage father who would rouse his children for impromptu rehearsals in the middle of the night, and Katherine Jackson as the long-suffering wife and mother who tried valiantly to keep the peace. But Jackson continued on his skyrocket to superstardom with his 1979 album "Off the Wall." By 1984, Jackson had officially left his brothers behind. Though little sister Janet Jackson racked up her own cache of awards and accolades, Michael Jackson remained the family's most popular and successful member.In later years, there were reports of rifts within the Jackson family, but when his death was announced it was his big brother Jermaine Jackson who greeted reporters with tears in his eyes. "May Allah be with you, Michael, always" Jermaine Jackson told the crowd. "Love you."
Awards
| | | |
| --- | --- | --- |
| 1995 | Scream | Best Music Video, Short Form |
| 1989 | Leave Me Alone | Best Music Video, Short Form |
| 1985 | We Are the World | Song Of The Year/New Song Of The Year |
| 1984 | Making of Thriller  | Best Music Video, Long Form |
| 1983 | Beat It | Best Male Rock Vocal Performance |
| 1983 | Beat It | Record Of The Year |
| 1983 | Billie Jean | Best Male R&B Vocal Performance |
| 1983 | Billie Jean | Best R&B Song |
| 1983 | E.T. The Extra-Terrestrial | Best Recording For Children – Single or Album, Musical or Spoken |
| 1983 | Producer Of The Year | Producer Of The Year, Non-Classical |
| 1983 | Thriller | Album Of The Year |
| 1983 | Thriller | Best Male Pop Vocal Performance |
| 1979 | Don't Stop 'Til You Get Enough | Best Male R&B Vocal Performance |
Quotes
If you enter this world knowing you are loved and you leave this world knowing the same, then everything that happens in between can be dealt with.
The greatest education in the world is watching the masters at work.
Let us dream of tomorrow where we can truly love from the soul, and know love as the ultimate truth at the heart of all creation.
Death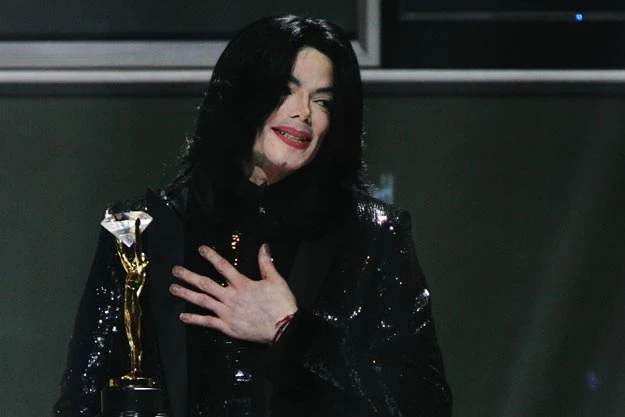 Sadly, Michael Jackson would never get to experience the anticipated success of his comeback tour. On June 25, 2009, Jackson suffered cardiac arrest in his Los Angeles home. He was rushed to the hospital after his heart stopped and CPR attempts failed, and died later that morning. He was 50 years old.
News of Jackson's death resulted in an outpouring of public grief and sympathy. Memorials to Jackson were erected around the world, including one at the arena where he was set to perform and another at his childhood home in Gary, Indiana. On July 7, 2009, a televised memorial was held for fans of the "King of Pop" at the Staples Center in downtown Los Angeles. While 17,500 free tickets were issued to fans via lottery, an estimated 1 billion viewers watched the memorial on TV or online.
Facts About Michael Jackson
Michael Jackson is The Most-Awarded Artist Of All Time. He won more awards than any other music alive or deceased. He's received 23 Guinness World Records, 40 Billboard Awards, 13 Grammys, and 26 American Music Awards.

Billie Jean was the first music video by a black artist to air on MTV. Billie Jean was the second single from Michael Jackson's sixth solo album, "Thriller."

Michael Jackson is the highest-earning deceased artist. He has been recognized by the Guinness Book Of World Records in a new category for Highest-Earning Deceased Artist, gaining the top honor. In the first year after his passing in 2009, Jackson's estate raked in a reported $1 billion.

When Michael Jackson listened to his songs from his days in "The Jackson 5"; he said he sounded like "Minnie Mouse."

The popular Thriller video that we've all come to know and love almost didn't make the cut. Michael wanted the "Thriller" video destroyed after he found out that the Jehovah's Witnesses heard he was doing a video about a werewolf. He later agreed to go ahead with it after a disclaimer was added to the video.

Michael Jackson's love interest in the "Thriller" video, Ola Ray, was a Playboy Playmate. 

His favorite food was Mexican. A burrito and taco would leave him happy and satisfied.

His middle name was Joseph – Michael Joseph Jackson.

Two other best-selling records of the world of his also include 'Bad' and 'Dangerous'.

His Neverland Ranch is a 2,700-acre property that has a theme park, a menagerie, and a movie theater. Here's a video of what the ranch looked like before Michael Jackson passed away.
Read about other people
Comments
comments