Madras Medical College
Madras Medical College  
Medical institution in Chennai, India
The Madras Medical College is an educational institution located in Chennai, India. It was established on February 2, 1835. 
Address: M M C, Park Town, Chennai, Tamil Nadu 600003, India
Phone: +91 44 2530 5000
Founded: February 2, 1835
Affiliation: Tamil Nadu Dr. M.G.R. Medical University
Dean: Dr. V.Kanagasabai
History of Madras Medical College
Modern medical education started in India way back in the 19th century. Medical colleges across the country are rich in their tradition and history. Here we try to trace history and legacy of some of the medical colleges in India. These foremost centers of excellence have been imparting quality education for centuries.
One of the oldest medical colleges in India, the name of the Madras Medical College is said with pride by everyone associated with it. Something we should perhaps thank the British for, the story of how this institution was built has been passed on since centuries.
Madras (now Chennai) was founded in 1639 and Fort St. George was constructed in 1640. Apparently, in a letter written by the then-governor, Sir Edward Winter to the East India Company, heraised concern for soldiers who were dying due to lack of medical attention. This resulted in them renting a small house in 1664, which became the Madras General Hospital. It could lodge up to 10 soldiers and provide them medical aid.  This was in the fort.  Gradually with the passage of time, its location changed several times and finally, it was in the year 1772 that it found its current place.
The years saw the steady evolvement of the general hospital from just a medical hall to much bigger things. Around 1827, it opened up andstarted giving medical training in western allopathic medicine not just to Europeans but also, Euro-Asians and Indians.
1835 was a landmark year as that was when it was regularized into a medical school and by 1850 came about the Madras Medical College.
Almost every part of this college and hospital is steeped in history.The various buildings and departments have been witnesses to the changing times. Dr AL Mudaliar, Madras Medical College's first Indian principal, had written way back in 1939.
"The Madras General Hospital now presents an inspiring pile of buildings, of which Madras may well be proud and which delights the eye of every professional visitor to this city."…and his world could not be truer! Its Regional Institute of Ophthalmologywas India's first and the world's second eye hospital. It started in 1819. The hospital also got its X-ray outfit just five years after Roentgen discovered the X-ray. This made it Southeast Asia's first unit as well. The hospital was also among the first government hospitals to have MRI equipment.
Interestingly, it was in the Madras Medical College that the first case of HIV in India was identified. Its blood bank is also supposedly among the largest in the country.
The hospital has also been a pioneer in introducing the concept of Master Health Checkup to prevent health problems.
These are just a few of the many achievements that make this college and general hospitala grand part of medical history
The story of Madras Medical College would be incomplete if one does not mention the pivotal role it played in empowering women. It admitted female students while Europe was still in two minds about the issue. The first lady doctor of Madras, Dr.Muthulakshmi Reddy, graduated from here. She was also the first lady to join the legislative council in 1926 and also founded the Adyar Cancer Institute. Pioneer British female physicianDr. Mary Scharlieb was one of the first 4 lady medical students of this great college. Story goes that one of the professors that time blatantly refused to teach her, as she was a female student. But that did not deter her. She, later, went on to achieve greatness both in Britain and India. She established the Women's Medical Service and also founded the Kasturba Gandhi Hospital for Women and Children.
Dr. TS Kanaka, the first female neurosurgeon of Asia, also served and taught here.
Since its very first batch of students in 1852, the Madras Medical College boasts of many from their alumni who have made the world take note of their achievements.
Charles Donovan, who discovered the causative agents of Kala-azar, was a Professor of Physiology at this college. Dr. Guruswami Mudaliar, was the first Indian to be made Professor there. The list of notable alumni and faculty can go on and on.
The Madras Medical College is known for its history of awarding medals to deserving students each year since 1848. Around 80 gold medals, many named after its great alumni, are annually given out on the basis of various examinations conducted there.
With such a glorious and enviable past withemphasis on quality education, it is no wonder thatthousands vie for a seat in this college.
How to Apply for Entrance Exam
Fill the Online Application Form and note down the Registration Number.
Upload photo, signature, and Right Hand Index Finger Impression*
Make Payment of Fee through Credit/Debit Card, Net banking or by e-challan.
Print Confirmation Page after Successful remittance of fee.
Exam Pattern
The examination will be based on offline mode withduration of 3 hours.
There will be total180 questions of MCQ type.
The applicants will get 4 marks for each correct answer and there will be apenalty of 1 mark for each wrong answer.
The question paper will be available inEnglish & Hindi both.
Under Graduate Courses
MBBS
Bachelor of Pharmacy
Basic B.Sc. Nursing
Post-B.Sc. Nursing
P.T
Post Graduate Diploma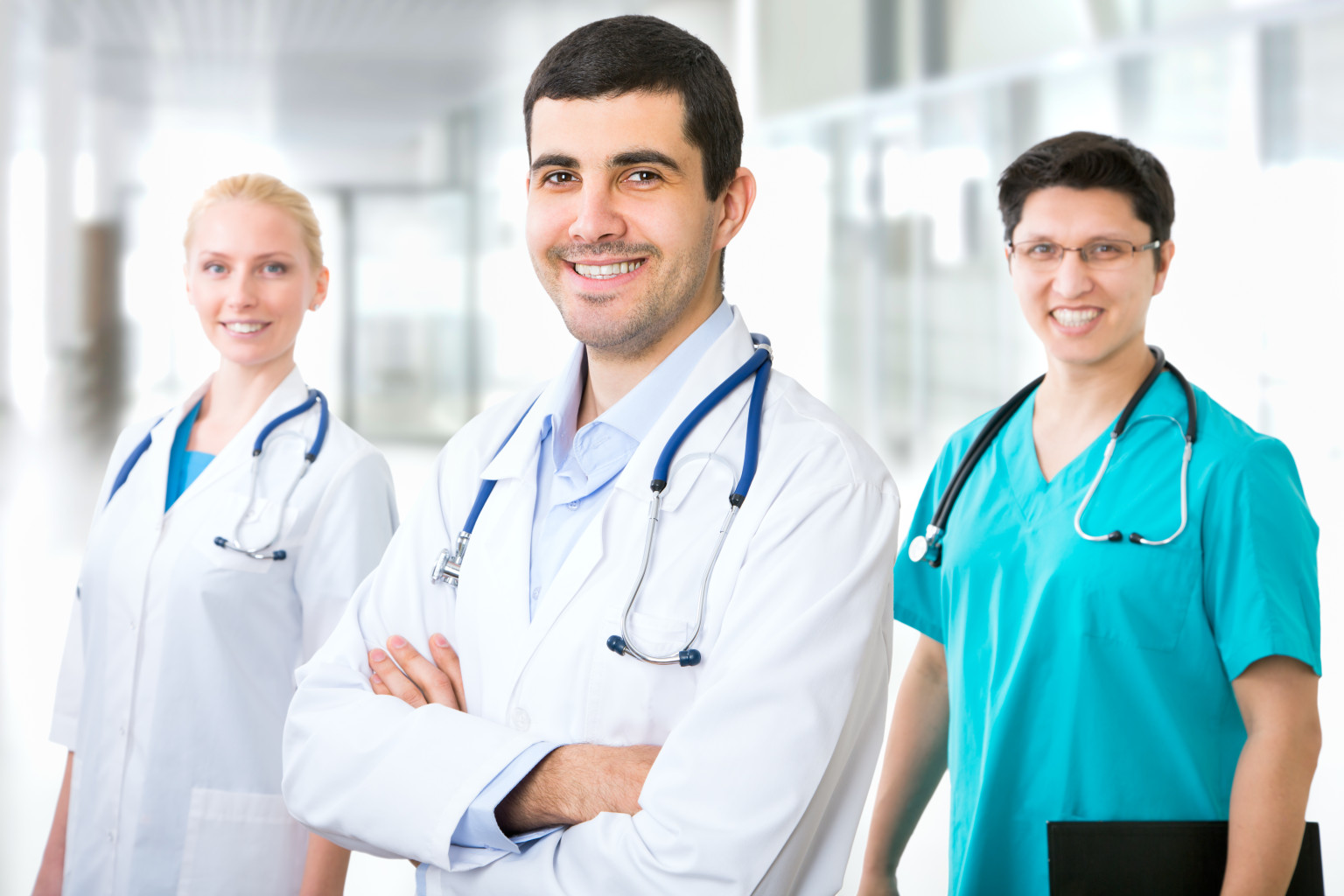 Diploma in Obstetrics and Gynaecology (D.G.O.)

Diploma in Child Health (D.C.H.)

Diploma in OTO Rhino Laryngology(D.L.O.)

Diploma in Medical Radio Diagnosis (D.M.R.D.)

Diploma in Medical Radio Therapy (D.M.R.T.)

Diploma in Anaesthesia (D.A.)

Diploma in Orthopaedics (D. Ortho)

Diploma in Dermatology, Venereology & Leprosy (D.D.V.L.)

Diploma in Ophthalmology (D.O.)

Diploma in Tuberculosis & Respiratory Diseases (D.T.R.D.)

Diploma in Psychiatric Medicine (D.P.M.)

Diploma in Clinical Pathology (D.C.P.)

Diploma in Public Health (D.P.H)

Diploma in Physical Medicine (D. Phy. M.)

Diploma in Dialectology (D. Diab.)
Post Graduate Courses
M. D. General Medicine

M. D. Anaesthesiology

M. D. Biochemistry

M. D. Dermatology, Venereology & Leprosy M. D. Forensic Medicine

M.D (Community Medicine)

M. D. Geriatric Medicine

M. D. Microbiology

M. D. Paediatrics

M. D. Pathology

M. D. Pharmacology

M. D. Physiology

M. D. Psychiatric Medicine

M. D. Radiodiagnosis

M. D. Radiotherapy

M. D. Tuberculosis & Chest Disease

M. D. Obstetrics and Gynaecology

M. S. Anatomy

M.S. ENT

M.S. General Surgery

M.S. Ophthalmology

M.S. Orthopaedics

M. Pharmacy
Notable Alumine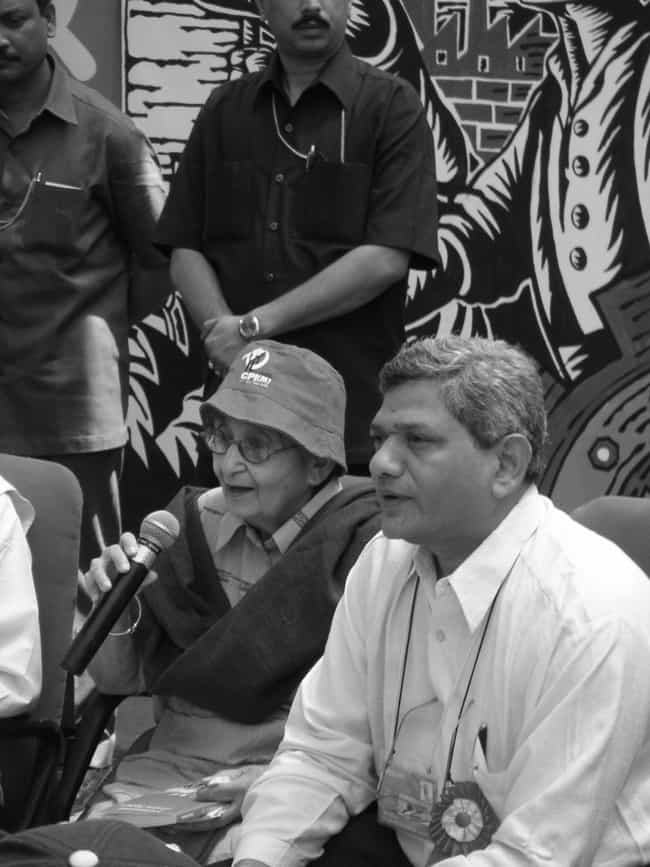 Muthulakshmi Reddi – Medical practitioner

Mukhtar Ahmed Ansari – Political leader

Anbumani Ramadoss – Politician

V. Shanta

Abraham Verghese – Physician

L. Subramaniam – Violinist

S. Ramadoss – Political leader
Current Facilities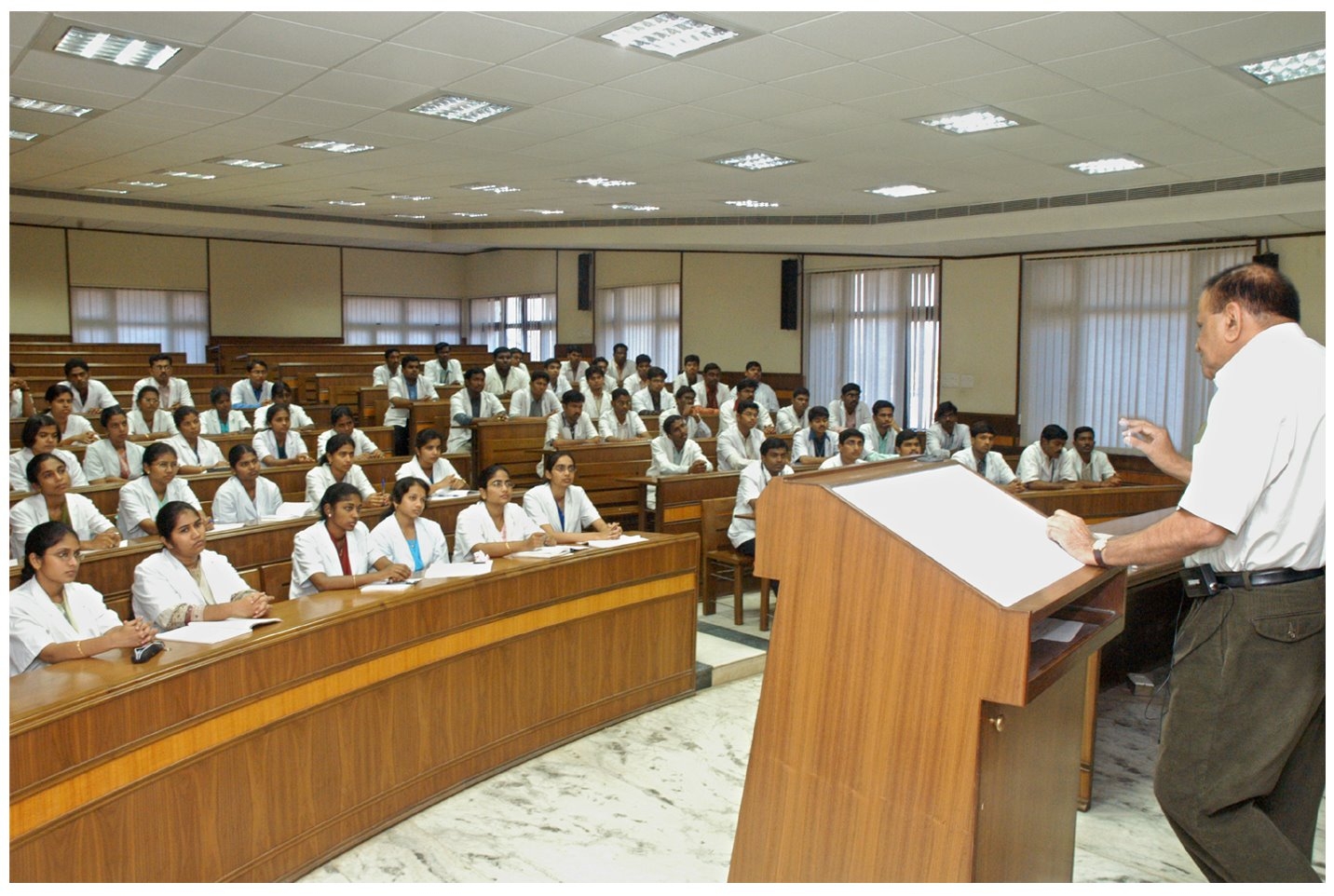 Neurology
Presently, the Neurology wing has five neurology units. The D.M. (Neurology) course has an annual intake of 14 students. There are also five scholars enrolled for Ph.D. (Neurology). The Neurology wing has state-of-the-art facilities including a stroke ward with facilities for thrombolysis for acute stroke, plasmapheresis, botox injection, computerized EEG, video EEG, ENMG, EMG, VEMP, P300, latest evoked potential equipment, polysomnography machine, and transcranial Doppler. There are regular presentations of papers at the annual conferences of the IAN and other neurology conferences, and publications in journals.
Neurosurgery

The Neurosurgery wing has 6 neurosurgical units. The M. Ch. course has an annual intake of nine students for the 3-year program and two for the 6-year program. There are two Ph.D. scholars in neurosurgery. There is an exclusive neurosurgical operation theater complex with four tables for elective surgery, and one exclusive emergency operating table. There are three operating microscopes, including two latest high-end microscopes, craniotomies with drills, ultrasound suction aspirators, neuroendoscopes, latest MRI, compatible stereotactic apparatus, and C-arm image intensifier. There are regular presentations at the annual conferences of NSI and other neurosurgical conferences as well as publications in journals.
The Neuroradiology facilities include four CT scanners and two (including 3-tesla) MRI scanners and a facility for digital subtraction angiography. The Neuropathology and Neurochemistry wings have also been updated.
The regular Neurology Neurosurgery combined weekly programs, including the Wednesday morning clinical meetings and Friday morning grand rounds are held regularly, as had been the trend in the early days of the MIN. The other combined activities include the medical audit meetings and journal clubs. Periodical symposia, seminars and invited lectures are a regular feature. There are a number of orations instituted in the names of previous teachers, which are delivered by eminent neuroscientists from India and abroad.
Read about other institution
Comments
comments