How to Maintain Glass Item in Home
How to Maintain Glass Item in Home
How to Clean Wine Glasses
Crystal glassware is porous and will absorb smells easily, so use fragrance-free detergent. If it's late and you'd like to leave your dish-cleaning till the morning, be sure to add water to all your dirty glasses to keep the wine from evaporating and leaving a stain.
Clean wine glasses by hand with a sponge and warm soapy water.
Focus scrub delicately on the rim of glass and on any hand prints on the outside of the bell.
Rinse and sterilize glass in a bath of 1 Tbsp bleach / 1 Gallon of water.
Dry with a flour sack and polish to remove any finger prints or water spots from the wine glass.
An Easy Way To Clean Your Glass Tiles
Cleaning glass tiles is a very easy thing. One of biggest benefits of having a glass backsplash or wall or floor design is that they are very easy to maintain.
The first thing to note is not to use heavy cleaning chemicals, but rather a mix of either soap and water or vinegar and water. You can put this in a spray bottle or in a bucket and use a sponge to gently coat the tile surface. Make sure you saturate the tiles thoroughly, and get in where the grout is too.
Let this solution sit for several minutes, usually between 5 and fifteen minutes depending on the amount of grime. Once you think it has settled, you can use a soft-bristle brush or sponge to clean the grout. For the tiles, wipe them down and remove any residue from the vinegar or soap.
When you're finished you must dry everything to avoid water streaks and mildew from growing.
Drinking Cups
If your issue is the former, all you have to do is soak your cups for five minutes in white vinegar. Since it's acetic, it will dissolve the minerals in a snap. If stubborn spots still persist, gently rub them off with baking soda. Then rinse the glasses by hand and dry them with a lint-free towel before drinking out of them again.
When using water for cleaning glass, prefer to use distilled water instead of tap water, even for diluting the cleaning solution. The minerals present in regular water can leave behind streaks in spite of the use of the proper tools and all the elbow grease.
How to Clean Glass and Mirrors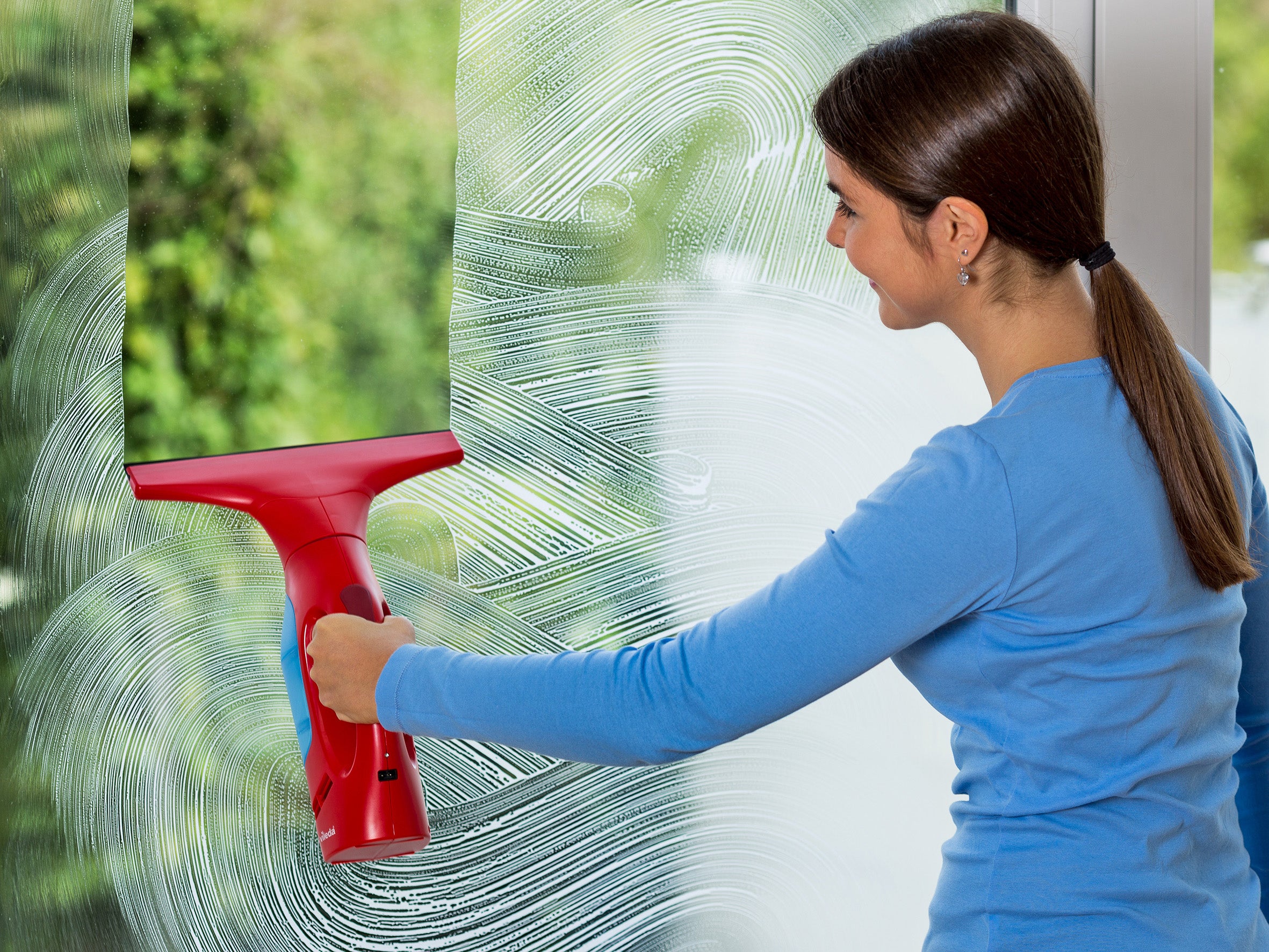 Gather all the cleaning supplies such as white vinegar, water (preferably distilled water), spray bottle or a large bowl, microfiber cloth/soft lint-free cloth/newspaper, and cotton swabs/soft toothbrush.
In case you are cleaning a glass window, lay towels on the window sills. This is particularly important when cleaning a window with wooden windowsills.
Create a cleaning solution by mixing one part white vinegar and four parts water.
Spray it on your cleaning cloth, or simply dip the cleaning tool in this solution and wring out the excess fluid.
Rub the glass surface in a circular motion to remove all the spots. Next, wipe with vertical strokes, followed by horizontal swipes to make the glass clean and shiny.
Clean the corners and edges with a cotton swab or a soft toothbrush.
Finish off with a quick buff using newspaper, or an old cotton t-shirt/cloth diapers to polish the glass.
Homemade Window Cleaner
Ingredients
1/4 cup white vinegar
1/4 cup isopropyl alcohol
1 Tbsp cornstarch
2 cups water
8-10 drops essential oil of choice (optional. Lemon, orange, or another citrus would be my choice here, but lavender or others would be nice as well. Go here to learn why I chose this company.)
Method 
Combine everything in a spray bottle
Note: You can reuse the container you already have from your store bought glass cleaner.  I had to buy one at a dollar store since we haven't used glass cleaner in years.
Shake well to mix.
Spray onto glass surface and wipe clean.
Comments
comments