HONDA JAZZ
Honda jazz is the Best Diesel Car in India and also the  Most popular New Car in India. Jazz is induced  at the year of 2015.
JAZZ Colours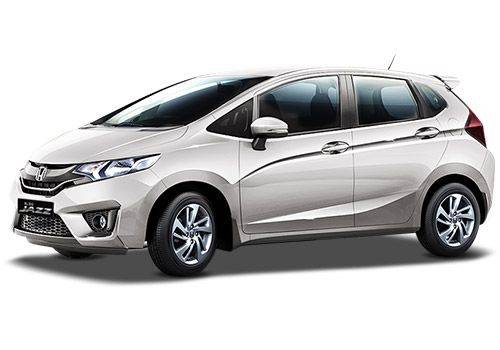 Alabaster Silver Metallic.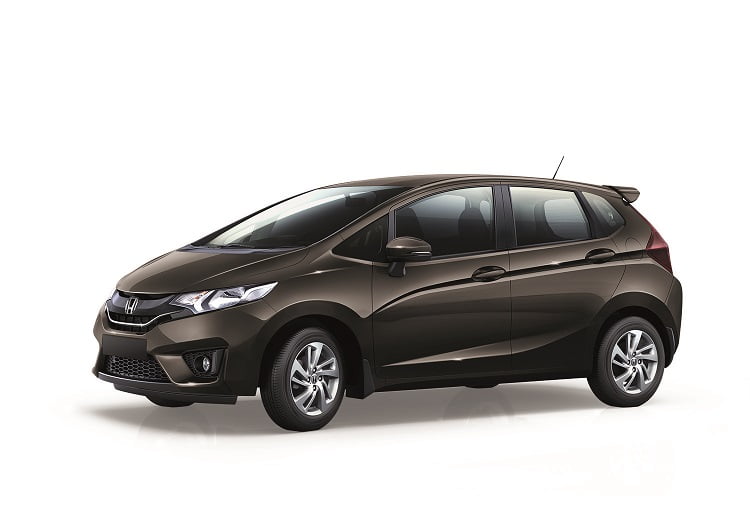 Exterior Design:
Sporty sleek Wraparound Head Lamp
Dynamic Alloy wheels
Bold and Aerodynamic character Line Large Vent Window
Front fog Lamp
Premium LED Rear Tail Lamp
Roof Antenna
Interior Design:
Premium & Spacious Belge Interiors
12.7 cm Integrated Audio with iPod Connectivity
Advanced Multi-Information Meter
Auto AC with  Touchscreen Control Panel
Premium Dashboard
Models
Honda JAZZ 1.5L S
Honda JAZZ 1.5L E
Honda JAZZ 1.5L V
Engine
Engine Type
4 Cylinders, 16 Valve, SOHC i-VTEC
4 Cylinders, 16 Valve, SOHC i-VTEC
4 Cylinders, 16 Valve, SOHC i-VTEC
Fuel Supply System
Electronic Fuel Injection
Electronic Fuel Injection
Electronic Fuel Injection
Bore & Stroke (mm)
73.0 x 89.4
73.0 x 89.4
73.0 x 89.4
Displacement (cc)
1497
1497
1497
Compression Ratio
10.3
10.3
10.3
Maximum power [PS(kW)@rpm]
120(88)/6600
120(88)/6600
120(88)/6600
Maximum Torque (Nm[kg- m] @ rpm)
145(14.8)/4600
145(14.8)/4600
145(14.8)/4600
We have two types of Engine
I-DTEC Engine
i-VTEC Engine
i-DTEC Engine 
The i-DTEC called Intelligent Diesel Technology Electronic Control. delivers a maximum power of 100ps@3600 rpm and maximum torque of 200 N-m@1750 rpm.The top Fuel Economy and performance has been achieved by application of advanced Diesel Engine technology. Low fuel consumption technology is used for achieving the high fuel economy by reduction in friction of each part, use of low viscosity oil and improvement of the cooling system.Emission levels have been reduced by High swirl head port, high intake flow and low compression ratio.A new, low viscosity engine oil has been developed for the diesel engine called as HONDA 3D Oil.Compared with the standard oil, the viscosity of the new engine oil has been reduced at low temperature to maximise all engine performance parameters. This new oil is highly cost competitive
Features of  i-DTEC Engine
All aluminium open deck high-pressure diecast engine block,
High strength and lightweight crankshaft,
Lightweight piston, and
Low viscosity diesel engine oil.
i-VTEC Engine
 The i-VTEC engines, there's more, and it's called Variable Timing Control (VTC). Here, a specialised camshaft gear allows for continuously variable intake camshaft phasing throughout the RPM range. Based upon all sorts of things that you don't have to worry about, like camshaft position, ignition timing, exhaust oxygen content and throttle position, a 50-degree range of camshaft phasing is possible (25-degree range on K24A2). Much like VTEC, the camshaft gear is electronically controlled and hydraulically driven, resulting in reduced timing at idle and advanced timing at higher engine speeds, which increases valve overlap and power. Fittingly, the "i" in i-VTEC stands for "intelligent" and, together, VTEC and VTC offer an unprecedented balance between performance and emissions. All of this is very good news for everybody except aftermarket cam gear makers.
For Safety We Have
ACE Body Structure
Dual SRS Airbags
ABS with EBD
Immobiliser Anti-Theft  System
Driver side Window One Touch UP/Down
Accessories
Alloy Wheel
Seat Cover
Armrest Console
Front Grille With Front Under Spoiler
Step Illumination
Utility
354 Litres Boot Space
Driver Seat Height Adjuster
Multi-use Smart Cup Holder
Center Console Power & USB Ports
Tilt Steering
Keep  clam and Drive on…

Take It Easy Driving – the life you save may be mine

All The Best