Homemade hair treatment
Apple Cider Vinegar
For bouncy hair, apply a one to one mixture of warm water and apple cider vinegar to your hair. Rinse it thoroughly after 5 minutes to get rid of the apple cider smell.
Baking Soda Therapy
Make a mixture of 3 tbsp. of baking soda and some water. Rinse your hair with this solution after shampooing. Let it set in for at least 5 minutes before the final rinse. This therapy will help to remove the excess shampoo and styling product from your hair.
Bottle Gourd Treatment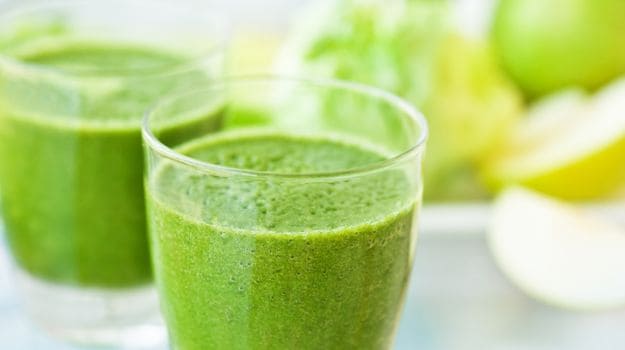 Extract some bottle gourd juice and apply it to your hair. Keep this solution for half an hour and wash it off thoroughly.
Olive Oil Treatment
Olive Oil is great for conditioning and shine. Honey can also be combined with Olive Oil on hair to make the results that much more effective. All you need is a small cup of olive oil. Use your hands to rub it in the ends and the mid length of your hair, shampoo after two hours.
Amla
Hair fall remedy for normal hair – Take half a cup of 'amla' powder, add to it two tablespoons of castor oil and one full egg and make a smooth mixture. Apply on the hair and the scalp, leave on for about 30 minutes before shampooing.
Hair Fall Remedy
Prepare a mixture of 1 cup of your daily conditioner and 2-3 tablespoons of honey. Apply this mixture evenly on your wet hair. Leave it for 30 minutes and wash it off thoroughly. This mixture will close down your hair's cuticle and give your hair that amazing shine.
Good Diet
Drink lots of water and eat a healthy diet of raw fruits and vegetables. The most effective home treatment for hair care is a healthy diet. You are what you eat, and what you put into your body will be reflected on the outside.
Hair fall remedy Oily Hair
Make a mixture out of one cup of henna powder to which one tablespoon of lime juice has been added and mix into it the white of an egg. If the egg smell puts you off, use curd instead of the white of an egg. Apply this mixture to the hair, leave on for approximately half an hour and then shampoo. A point to note is that this pack will not color your hair despite the dying quality of henna being an ingredient.
Almond Oil For Strong Hair
Use almond oil to treat dry and damaged hair. It is a very simple procedure, pour some almond oil in a bowl and heat it for 40 seconds. Then evenly distribute on your hair. Leave it for 30 minutes and then rinse normally with shampoo and conditioner using cold water.
Moisturize your Hair With Beer
Pour a little beer in your wet hair. Distribute evenly and massage your scalp with your fingers for 20 minutes. Then rinse it thoroughly to get rid of the beer smell. Do this procedure once a week for salon smooth hair. It is recommended that people with sinus and cold should avoid using this treatment.
Treat Sun Damaged Hair
Make  a mixture of ½ cup honey, 1-2 tbsp olive oil and 1-2 tbsp of egg yolk. Apply this mixture on your hair for 20 minutes and then rinse with warm water. This treatment will help to replenish keratin protein bonds.
Cleanliness is Important
The most important reason for hair fall is dandruff and itchy scalp. Therefore, maintain good cleanliness for beautiful and healthy hair.
Lemon Juice
After the final rinse off shampoo, apply 1 tbsp lemon juice to your hair. Simply towel dry your hair and style as normal to get rid of dry hair.
Brushing Technique
Avoid using a comb with plastic bristles to prevent hair breakage from static electricity. The best way to brush your hair is by first brushing the ends to remove tangles and then take the long strokes from the roots of the hair to the ends. This technique will help proper spreading of natural hair oil and thus prevent breakage.
Let Your Hair Air-dry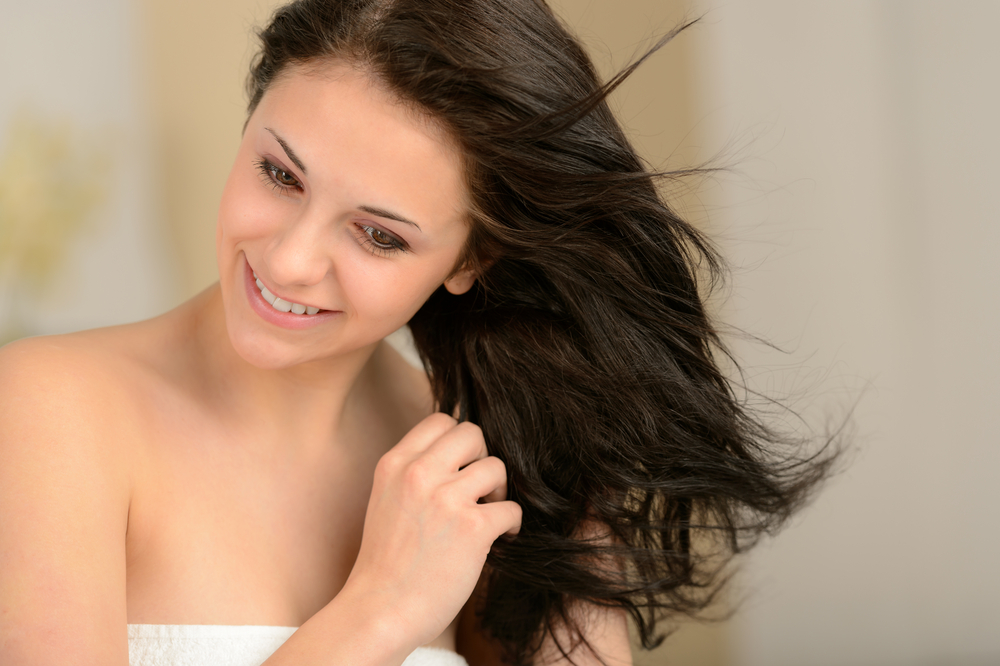 Allow your hair to dry by itself instead of using a blow-dryer or hot rollers. Using this artificial mode of drying technique will make your hair more brittle and dry. If you have no time to let your hair air dry, then use blow-dryer sparingly and make sure you use a warm setting instead of a hot setting.
Neem Leaves
You can wash hair with a paste made from Neem leaves. This is particularly effective for hair loss caused due to excessive build up of scalp oil or invasive skin infections.
What Should Not Do
Sleeping On Any Old Pillow Case
If you've been sleeping on the same grubby cotton pillowcases since the 4th grade, then it may be time to update to something a bit better for your hair. Namely, a silk scarf or pillow case. As Kay Ireland said on LIVESTRONG, "When you toss and turn, silk allows your hair to slide across the pillow for less fraying and frizz. Or wrap your hair in a silk scarf before bed to protect it from rubbing and keep your hair firmly in place while you sleep, no matter how much you move around."
Using Metal Hair Ties
If your hair is long and/or unruly, you may want to tie it up at night to keep it away from your face. Totally understandable. Just be sure to use a looser, scrunchy-type ponytail holder that doesn't have any metal parts. As Ireland said, "Tight hair ties with metal pieces can tear at your hair throughout the night, and create pull around your forehead." Definitely not good your hair, or your ability to sleep comfortably through the night.
Tying Up Hair Too Tight
In the same vein, be sure not to tie your hair up too tight. "Tight buns and pony hairstyles are pulling every single hair around your hairline and that can lead to a receding hairline. You may notice thinning hair around your temples, bangs and sideburns, and small frizzy hairs around your hairline," said Erin Kennedy on her blog MyThirtySpot.com. Make your ponytail or bun loose and comfortable, and keep that hair where it belongs.
Sleeping With Wet Hair