Hinduism Part 3 – Rajaram Mohan Roy and Brahmo movement
Hinduism Part 3 – Rajaram Mohan Roy and Brahmo movement
Rajaram Mohan Roy birth and childhood
Raja Ram Mohan Roy was born on May 22, 1772, in village Radhanagar in the District of Hooghly in Bengal. His father Ramkanto Roy, was a Vaishnavite, while his mother, Tarini, was from a Shakta background. Raja Ram Mohun Roy was sent to Patna for higher studies. By the age of fifteen, Raja Rammohun Roy had learned Bangla, Persian, Arabic and Sanskrit.
Following the traditions of the time, Ram Mohan had a child marriage at age nine but his first wife died soon after the marriage. He was married for a second time at ten and had two sons from the marriage. After the death of his second wife in 1826, he married for the third time and his third wife outlived him.
Education of Rajaram Mohan Roy
Though his father Ramakanto was very orthodox but wanted his son to pursue higher education. He got Bengali and Sanskrit education from the village school. After that, Ram Mohan was sent to Patna to study Persian and Arabic in a Madrasa. Persian and Arabic were in high demand at that time as it was still the court language of the Mughal Emperors. He studied the Quran and other Islamic scriptures. Post completion of his studies in Patna, he went to Benares (Kashi) to learn Sanskrit. He mastered the language in no time and began studying scriptures, including the Vedas and Upanishads. He learned the English language at the age of 22. He read the works of philosophers like Euclid and Aristotle which helped shape his spiritual and religious conscience.
He extensively studied Christianity and other religion. This made him realize that some Hindu traditions and superstitions were required to be reformed. He came to this conclusion while working for the East India Company. Apart from this, he was born into a family with religious diversity which probably controlled his thinking. Roy was against idol worship and propagated the oneness of God through Brahmo Samaj.
Raja title and his modern thoughts
The title 'Raja' was given to him by the Mughal Emperor. Raja Ram Mohan Roy was the first educated Indian to travel to England. He went to England as an ambassador of the Mughal emperor Akbar II.
He wanted to combine the righteousness of Western and Indian culture. He was against traditional Hindu practices and echoed his voice against Sati system, polygamy, caste rigidity and child marriage. He was greatly moved by his sister-in-law's death who became Sati.
Ram Mohan Roy having studied Sanskrit and Arabic understood the inner meaning of Hinduism and Islam that drew him to monotheism and that led to his aversion for idolatry. A brahmin himself, he peeped into the inner substance of Brahmanical Hinduism to discover the existence of one omnipotent being. According to him, the refined ideals of Vedanta were the eternal source of Hindu Spiritualism. "To turn the mind of India to the truths of Vedanta became the prime motive of Ram Mohan Roy".
The Brahmo samaj
On August 20, 1828, he founded the Brahmo Sabha which stood for the "worship and adoration of the eternal unsearchable and immutable being". It admitted no image, statue or sculpture, carving, painting or the likeness of anything. Thus Rammohan began the first great religious reform movement of the 19th century. Since religion was the most dominating force in the Indian society, reform of religion meant also the reform of society to an extent.
Rammohan endeavored to rouse opinion against the evil practice of sati which was later abolished.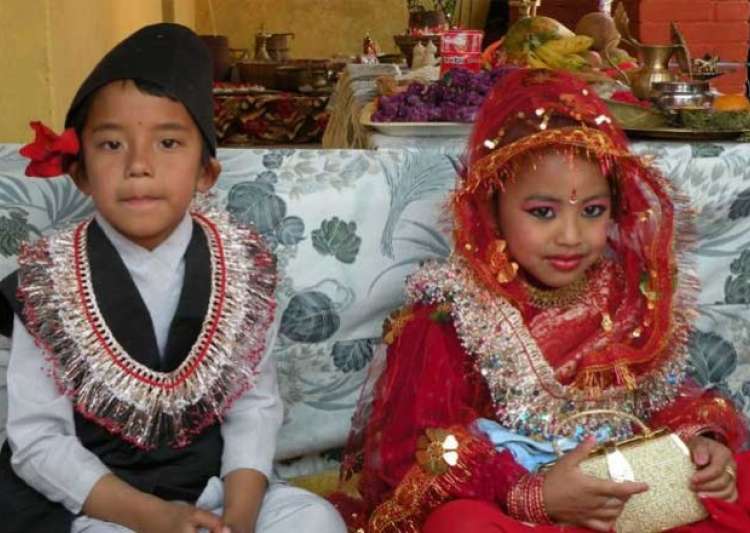 A pioneer of modernism, Rammohan realized the value of Western education and established two English schools. After his death, Devendra Nath Tagore took over the leadership of his Samaj in 1843. He took up a bold front on two aspects. Inside Hinduism, his was the reformist movement on the ancient moorings of religion as embodied in the Vedas. Outside, he expressed his ruthless opposition to the Cristian missionaries.
Gradually there came about a philosophical transformation of the Brahmo Samaj movement, regarding the question of "infallibility of the Vedas".
The younger members of the Sabha led by Keshabchandra Sen began to advocate more radical social changes. Child marriage, polygamy, and kulinism were denounced; emancipation of woman and widow marriage was strongly advocated.
Related Samaj
Finally, in 1866 Keshabchandra Sen and his followers left the parent body and formed the Brahmo Samaj of India. thereafter the parent organization came to be known as 'Adi Brahmo Samaj'. A second schism took place in 1978 gave his daughter in marriage and his daughter was only 14 years of age. This generated a controversy and a new organisation named 'Sadharan Brahmo Samaj' was formed.
After this schism, the Brahmo movement lost much of its earlier novelty and purpose.
Prev                                                                                                                               Next
Comments
comments