Entertainment News 16/6/2017
Entertainment News 16/6/2017
It's not the stars, but a really good film will get the numbers: Salman Khan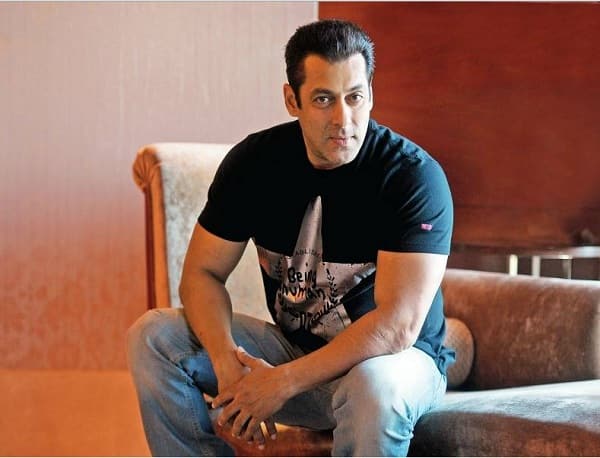 Actors-brothers Salman Khan and Sohail Khan talk about their upcoming movie 'Tubelight' with Film Companion's Anupama ChopraSohail Khan: I don't think he is unpredictable, he is spontaneous. You would expect a Salman Khan to be in a certain way, but both in reel and real life, he equates the situation at that particular moment to what it should be equated to. He does not have any baggage, that he would judge it in a certain way. I think that's the niceness of the characters he plays or him in real life. Salman Khan: There are no clichés, you say and do what you feel at that point of time. There's no compulsion to anything, like a format that you have to follow. I think all that is bakwaas, it's just being pretentious. If you feel in a certain manner, I think you should express it.
Karan Mehra blessed with a baby boy, says wife Nisha Rawal and son doing well.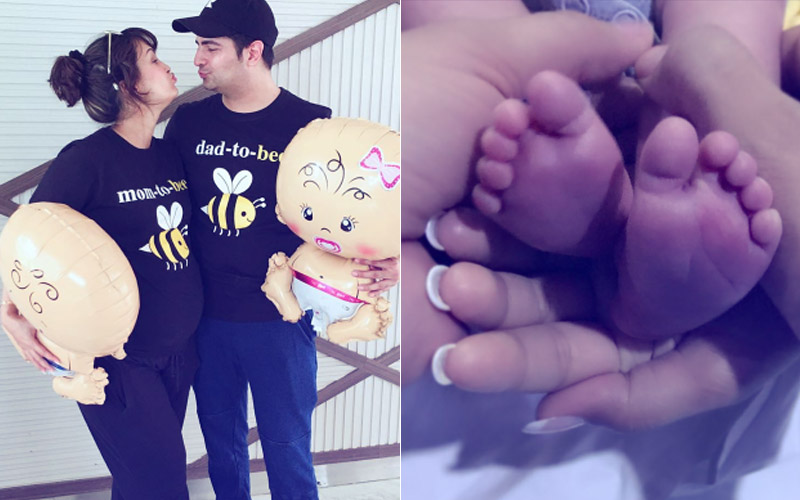 Television's favourite son Naitik aka actor Karan Mehra and his wife Nisha Rawal have welcomed their first child to the world, a baby boy. On Wednesday night, Karan shared the good news with fans on his Instagram page. He shared a picture of the tiny feet of his newborn in the hands of the baby's parents. The actor gave an emotional caption to the story, "The littlest feet make the biggest footprints on our hearts, this is something that cannot be expressed in just words. We are ready for this new journey with our little blessing that has arrived in the form of a beautiful baby boy."
Baahubali 2: The Conclusion': Times when the S.S. Rajamouli epic made headlines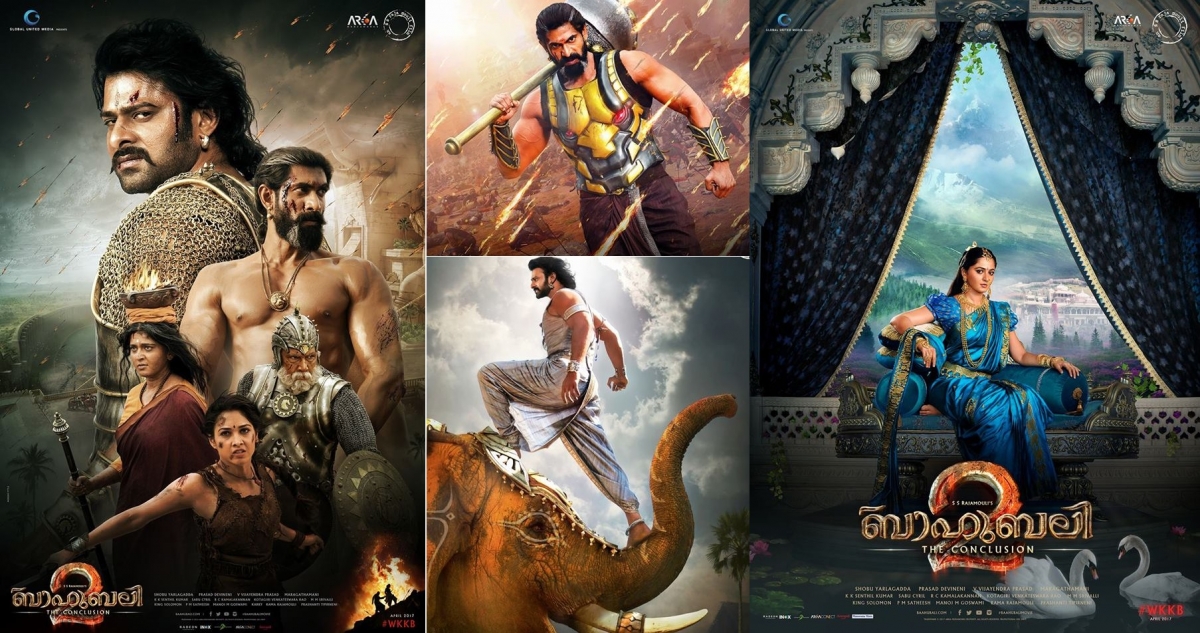 'Baahubali 2: The Conclusion' starring Prabhas and Rana Daggubati, has been breaking records since the day of its release. Apart from the multiple box-office records, the film has also created another record as it reaches the 50-Day mark in theatres. According to reports, despite the fact that the SS Rajamouli epic has been running in theatres for nearly two months, it is still running strong in over a whopping 1050 screens across the country. Seeing how well it has been doing at the box-office, it will be a while before theatres stop screening the film.
If you want to slap me, please go ahead, says Silambarasan
Whatever I do, I will never be given awards, so that's not even a criteria. I approach cinema differently now. Earlier, I would do a serious film for critics or a jolly, mass film for fans. My choice was always differentiated like that. But I think that phase has ended. From here on, I'm only interested in two things. A film has to first excite me in every way. I have to enjoy thinking about it and it should be a film only I could have done. Secondly, it should be a film my fans would like too. This phase begins with AAA.
Samantha Ruth Prabhu, Naga Chaitanya's intimate social post will make you go awww.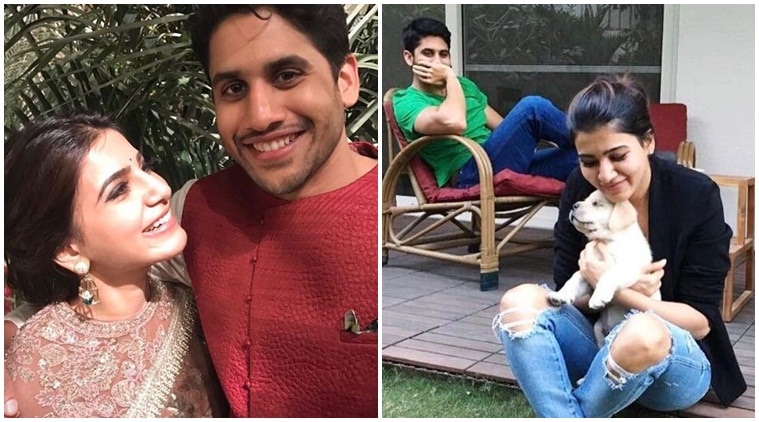 Samantha Ruth Prabhu has shared on social media a picture of herself intimately hugging her fiance Naga Chaitanya, that will make you go awww. She has said that she was suffering from separation anxiety as she may not able to see him for a while due to her professional commitments. "Before I have to leave for a long schedule Me: Give me three reasons why I should go ? I think I am going to be sick . Will my flight take off? Weather forecast says rain . Please don't make me go #dramaqueen #chaylove #separationanxiety (sic)," she wrote on her Instagram account while sharing the picture.
Jai's birthday wish to Anjali is so awww!
Only a few months back did actor Jai take up the dosa challenge and made a dosa for Anjali. Though the duo have been rumoured to be dating for long time, both have denied any romantic relationship between them. Now, Jai took to twitter to wish the pretty actress and his hand written letter would make you go 'aww'. In his letter, he had written, "May your big day be as special as you are to me. On your special day,I'd like to let you know that you make every single day of my life really special just by being yourself! God and me always be with you! Happy Birthday Anju!"
Voyage on golden boat…
"Sonar Tari" or "The Golden Boat", published in 1894, is one of the most celebrated collection of poems of Rabindranath Tagore during the Shelaidaha years and his first popular success. The first title poem is relatively brief – the poet sits "sad and alone on the bare riverbank, sheaves of cut paddy waiting beside him. A boat approaches steered by a mysterious figure, who agrees to load the paddy".
Trisha, Vijay Sethupathi's 96 goes on floors.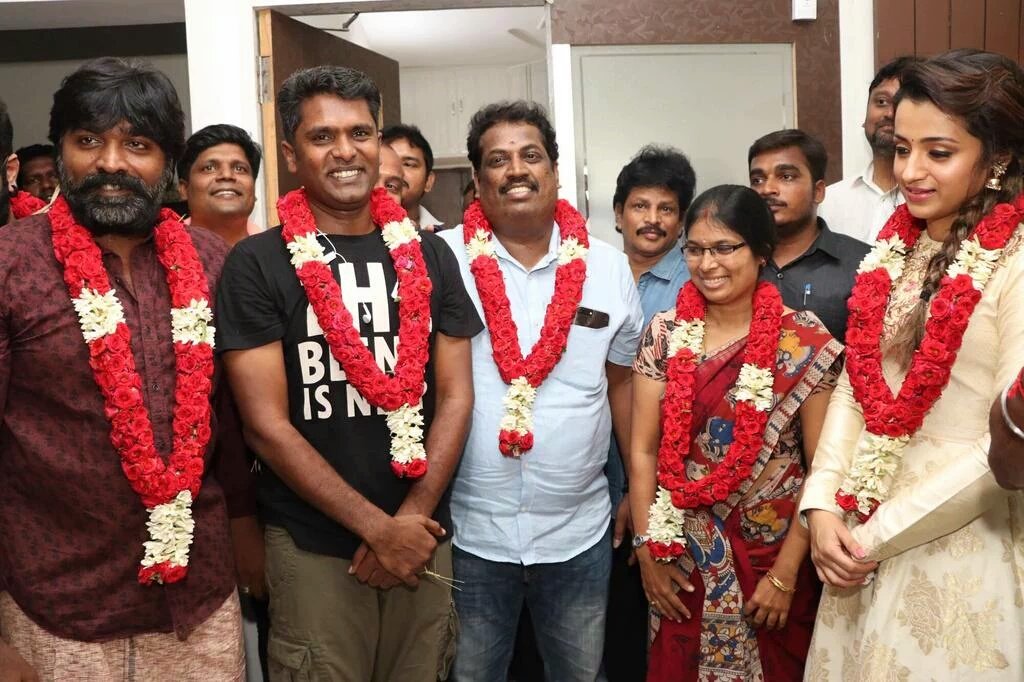 Trisha and Vijay Sethupathi's project, which has been titled 96, went on the floors on Monday in Chennai. This will be for the first time the two actors will be sharing the screen space together. The film also marks the directorial debut of Naduvula Konjam Pakkatha Kaanom fame cameraman Premkumar. It is worth nothing that the 2012 comedy drama helped establish Vijay as a bankable actor in Kollywood.
Shruti Haasan recalls troll trouble
First it was Priyanka Chopra, who was trolled online for her choice of attire during a meeting with Prime Minister Narendra Modi in Berlin. Then, Deepika Padukone was subjected to unsavoury comments when she posted a picture from a recent magazine shoot on social media. Soon followed Fatima Sana Shaikh, who was body-shamed for posting a snap shot of her wearing a bikini and relaxing on the beach. For celebs, being trolled for their appearance is an occupational hazard; there's no way to escape it.
Vyshnavie Sainath and Kiranmayee Madupu: Connecting dance with life
Summer's the time to indulge in pleasurable activities. Hyderabad-based young Bharatanatyam dancers Vyshnavie Sainath and Kiranmayee Madupu have always been conducting interactive sessions with children. Vyshnavie has been running a 45-day camp in Kalari Yoga, at her Secunderabad and Banjara Hills Centre, which ends on June 12, while Kiranmayee will be conducting Kala Katha, a unique storytelling workshop for children using Bharatanatyam techniques on June 10 at Jxtapose, Jubilee Hills.
Sathriyan movie review: A horror in the name of gangster drama
Sathriyan starring Vikram Prabhu and Manjima Mohan is about two gangs in Trichy trying to overthrow the other. While one is headed by Samuthiram, the current king of the underworld, the other is headed by Shankar. In this film, Vikram plays the role of an underhand, who later becomes important in Samuthiram's gang. Manjima plays the role of his daughter Niranjana.
Why did Varalakshmi Sarathkumar meet EPS?
Actress Varalakshmi Sarathkumar recently met the Tamil Nadu Chief Minister Edappadi Palanisamy . During the meeting, she handed over the Save Sakthi petition, which was signed by more than 60,000 people. The petition was requesting the Chief Minister to take swift action against women harassment cases. Varalaxmi added that she requested him to form a Mahila Court in every district to ensure a speedy verdict.
Semma trailer: Will it give GV Prakash the much-needed box office break?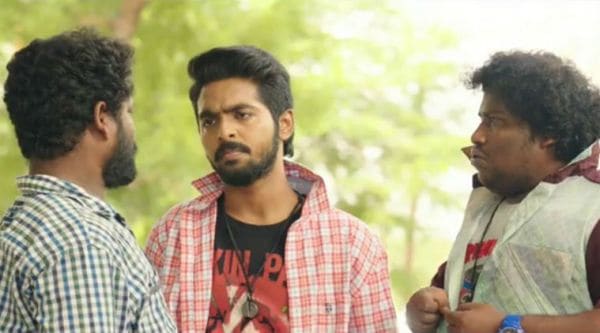 Suriya on Friday unveiled the trailer of GV Prakash Kumar's upcoming film Semma on his Twitter page. A box office hit is the need of the hour for Prakash's acting career. The composer-turned-actor has so far been a part of films that failed to make a mark at the box office or manages to stay on the minds of the audience. However, his upcoming film Semma is likely to end his losing streak.
Dulquer Salmaan signs yet another film in Tamil
Dulquer Salmaan is all set to star in his next Kollywood outing after Vaayai Moodi Pesavum and O Kaadhal Kanmani. The film will be produced by Kenanya Films of Oru Naal Koothu fame. While George C Williams of Theri fame will handle the cinematography, Sreekar Prasad will handle the editing. Dheena Dhayalan will be composing the music for the same. The untitled film is said to be a romantic drama and will expected to have four lead actresses in it. The film will be directed by debutant Karthik.
Jyothika to directors: Treat women in films with dignity, have some social responsibility
Actor Jyothika stole the hearts of the people and inspired respect at the audio release function of her upcoming film Magalir Mattum, which was held in Chennai on Monday. In addition to talking about her experience working with a group of proven actors and filmmakers, she also used the platform to address some pressing concerns, including how women are treated in films. All the members of Jyothika's family, including Suriya, Karthi and her elder sister Nagma were present at the event.
Read previous news post
Entertainment News 16/6/2017
Entertainment News 2/6/2017
Entertainment News 29/5/2017
Comments
comments